Children and technology
"The Internet is so big, so powerful and so meaningless that for some people it is a complete substitute for a lifetime.". Andrew Brown.
Hello Project Hope community, today I would like to talk about a phrase I read recently, and it is about this technology that revolutionized everything in life, there is no doubt for anyone that once the internet was established as a form of communication, as a way to connect things the world began to revolve around it.
Life is intimately related to technology, social networks, everything that has to do with the internet is a necessity rather than a luxury, there are few people today who do not have a good cell phone, even from childhood it is normal to see children manipulating phones on a regular basis.
An important detail is that children are increasingly exposed to technology, the internet, social networks, I have seen mothers who even when their baby has not been born have already opened an instagram account, for example. A total madness... in my opinion.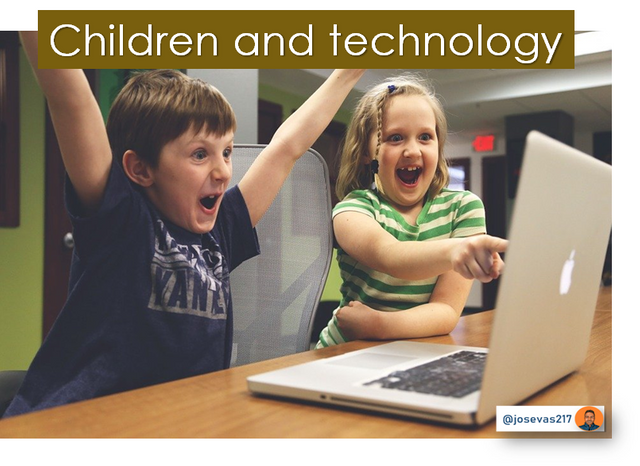 Source
Now, the big question, is it wrong for children to be exposed to and learn to use all that technology they have at hand?, NO, I can't, it's wrong. If they don't, they could be totally left out of many options. In fact, they learn very quickly, much more and much faster than any adult.
For example, I was recently talking to a friend who plays Axie Infinity (a game based on Blockchain) and he told me that he lent his son's account to play and he quickly learned how to do it and managed to win more than he wins, without much effort just learning a few game mechanics, so definitely being born in this age gives them a great advantage, being able to assimilate information much faster.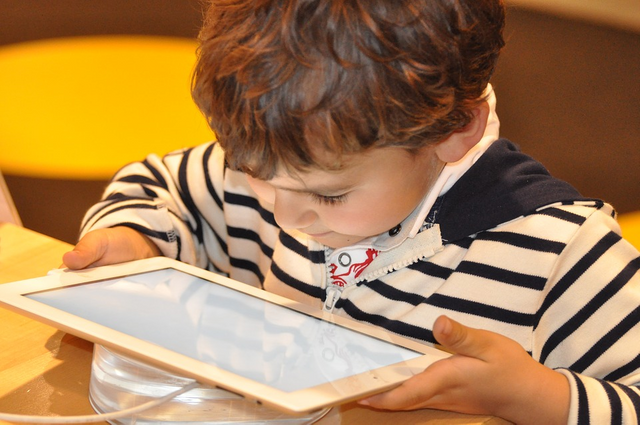 Source
Are they smarter?I don't know, I don't know for sure, but I do know that they are born much more open to learning, that is a reality. And being born into a world with so much technology is not strange to them. For those of us who are now between 30 and 40 years old, there are many technological things that are really very new and could be difficult for us to learn, and it is not that we are less intelligent. It's just that we have a mental structure that comes from the analog era, and has been adapting to digital.
Those who are born in this era where digital is the normal, it is not strange to them, it is as simple as that, they are open to innovations and rapid changes as something normal, which does not generate any kind of conflict, they can easily tolerate them.
However, this which is a great advantage seems to have its nuances, I particularly believe that technology has simplified many aspects of our lives, but in a way it has also harmed other areas, I do not want to delve into this aspect, but I do consider that we must always keep in mind that everything has its two points of view.
Thank you very much for reading my publication.


I authorize the use of this banner to everyone who wants to do it.