Top 10 Crypto Scam Coins You Should Never Trade To Avoid Loosing Your Funds (PART 1)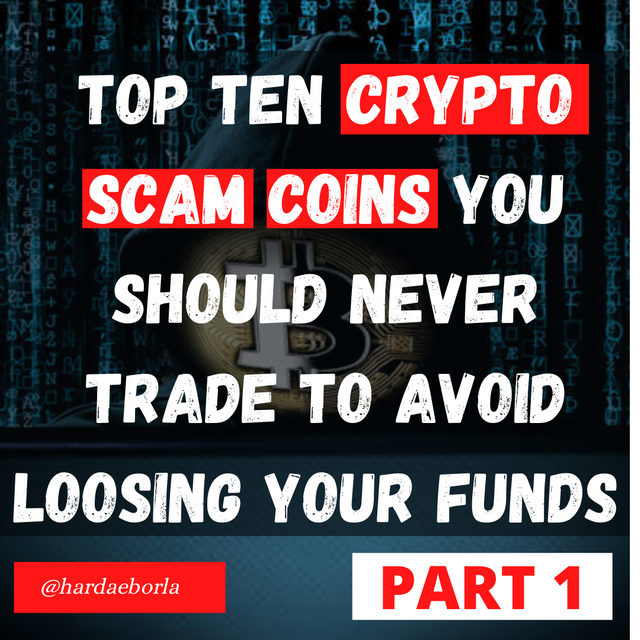 Everyone!!! I hope you are having a great time over there? It's really nice to see you visit my blog today and I must say I'm really happy to have a great personality like you visiting my blog today 😊. Thank you once again 💕
Today I'll be sharing a vital information for crypto traders and crypto investors to protect you from loosing your funds and crypto assets stored in your wallets. The fact is that there are some specific coins which can make you loose all your stored assets whenever you intend to withdraw these set of coins. These coins are randomly sent by hackers to random users crypto wallet as dust with the sole intention of hacking into users crypto wallet to steal their coins. These is simply similar to a theft process known as "Dust Attack". The hackers are able to achieve this by creating a phishing links which are authorised or confirmed by users which gives the hackers access to the users crypto wallet for easy transfer of funds.
I hope to educate you more about Dust attack in the crypto space via my blog and I hope you won't miss it. My main focus on this post is to enlighten you more about some list of coins which I found to posses such malware traits or features that can cause you to loose your funds or your whole crypto assets if you aren't very careful. I'll also advice that you should delete such coins from your wallet and never try trading or withdrawing them from your wallet because they are scam coins created to steal your whole cryptos. I think it's time we let the cat out of the bag!!
#1 MINEREUM BSC (MNEB)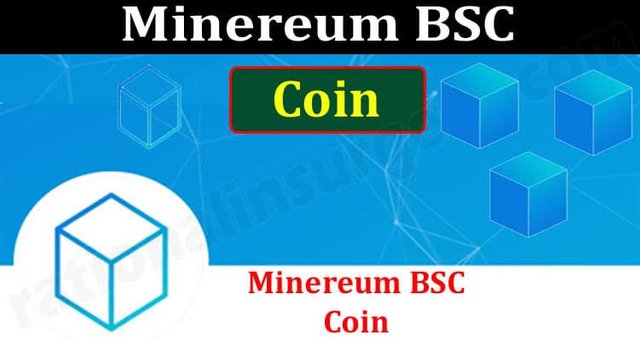 img src
From the information I gathered about Minereum BSC (MNEB), I got to know that this coin is one of the the scam coins being transferred to different users wallet randomly, so don't be surprised when you find 150,000 MNEB tokens airdrop in your wallet. This coin was created by some set of hackers using BSC (Binance Smart Chain) with a total supply of 194,714,605,955.481648. The contract address for this scam coin is 0xd22202d23fe7de9e3dbe11a2a88f42f4cb9507cf and the project official website is https://bsc.minereum.com/.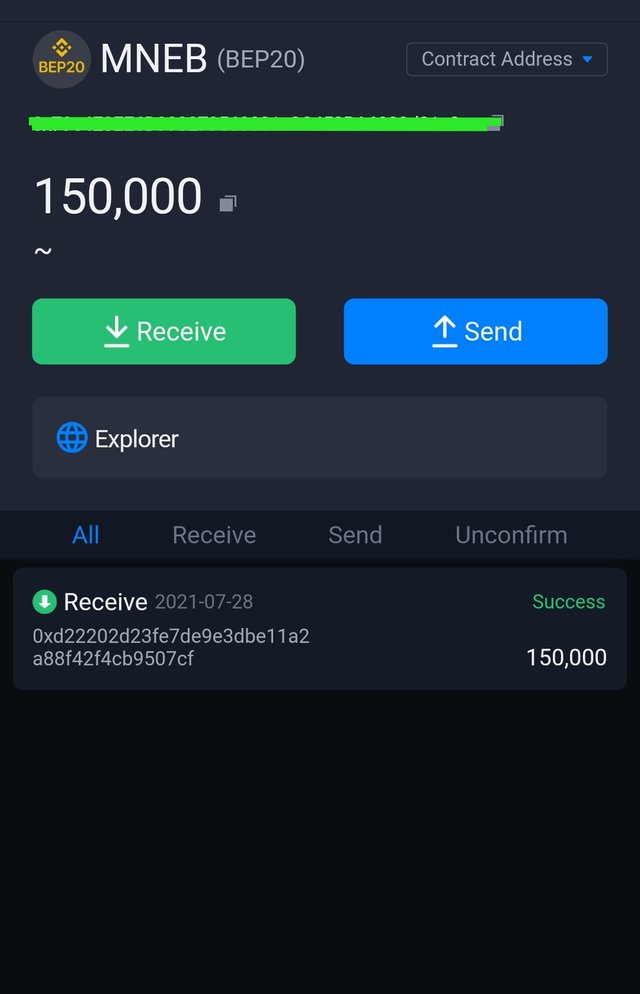 This should not be mistaken for the original Minereum coin (MNE) developed on Etherium blockchain. MNE is more genuine and this is why the scammers thought of creating a BSC version of MNE naming it MNEB with the sole intention of hacking into users account. My advice is that if you ever come across coin named MNEB in your wallet, I suggest you delete such coin from your wallet because it's one of the scam coins created by scammers.
Official website of MNE: https://www.minereum.com/
Contract Address: 0x426ca1ea2406c07d75db9585f22781c096e3d0e0
Coin Info: https://coinmarketcap.com/currencies/minereum/
You will definitely notice that the Minereum BSC (MNEB) website was cloned from the original Minereum (Minereum) website. Also according to bsc news If a user was airdropped 150,000 MNEB reflecting MNE's price, which is equivalent to 0.10 according to coinmarketcap the user will thinks they have $15,000 worth of MNEB tokens. The scammer introduces a fee of 0.3 BNB to claim $15,000 but the fact is that the user will never be able to get that $15,000 as mentioned while the hackers earns free the 0.3 BNB you sent for claiming the airdrop and if care is not taking, you may likewise loose some of your tokens depending on the level of malware in the phishing link.
#2 VELO CHAIN (VELO)
The second on the list is Velo Chain (Velo). Velo chain is also another scam coin built on Binance Smart Chain (BSC) with a total supply of 100,000,000 VELO tokens. This coins has been distributed to over 100,000 wallet addresses on BSC according to BSC scan and the contract address for this coin is 0xc7ef1bff46cd025509cf5e55fa5cd5c14793cbff. Don't be astonished when you get number of VELO tokens airdropped into your crypto wallet.
The real VELO token was built on stellar network with a total supply of 30,000,000,000 and the official website for the genuine VELO token is https://www.velo.org unlike the fake velochain coin whose website is https://www.velochain.io which is currently down. This simply implies that you can't contact any of the team or support whenever you have problem or issues. It is highly recommended to delete such token and never have the attempt of interacting with such coin whenever you come across on your wallet.
I'll be ending this post here for today to avoid making this content voluminous for easy understanding and and comprehension. I advice you stay updated with my blog to avoid missing out the important information about remaining coins.
Thank You for your time and I hope you have a great day ahead with love from @hardaeborla
💕❤️💕❤️💕

Please Support the Project

Special thanks to @crypto.piotr (Founder) and the team.
Learn more about Project Hope Community by clicking here here

Swap/convert your steem easily without KYC using steemscan. Learn more about how to use steemscan here