G20 countries fail to reach an agreement on climate change
Greetings dear friends.
The UN Secretary General made a statement last Sunday calling for greater commitment and more ambitious targets from the G20 countries in the fight against climate change.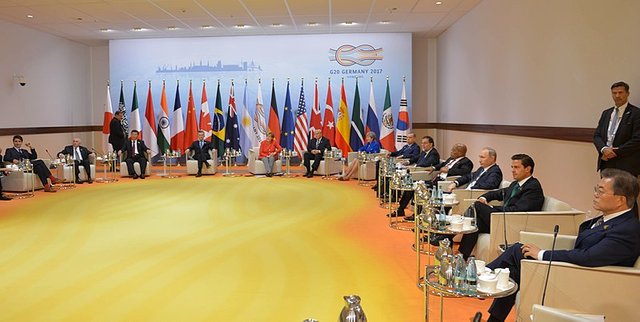 While the planet is demanding change, the G20 cannot agree. Source: Wikimedia Commons.
This pronouncement comes after this group of countries, which make up a forum composed of 19 countries, the most industrialized and emerging countries plus the European Union, were unable to reach an agreement during the summit of ministers of the Environment and Energy held in Naples from July 23 to 25.
According to the UN Secretary General, global warming must be limited to 1.5 °C by the end of the century, "it is an ambitious but achievable goal", to achieve carbon neutrality by 2050 and to reduce greenhouse gas emissions by 45% by 2030 compared to 2010 levels.
The problem is that this requires greater commitment and willingness on the part of the most industrialized and populous countries, but their current commitments are insufficient to achieve this important goal proposed in the Paris Agreement almost six years ago.
According to a study prepared by the organization Climate Transparency published late last year predicts that the increase in average temperatures will stand at 2.7 °C by the end of the century if current patterns continue, so it is clear that we are far off track to achieve that goal.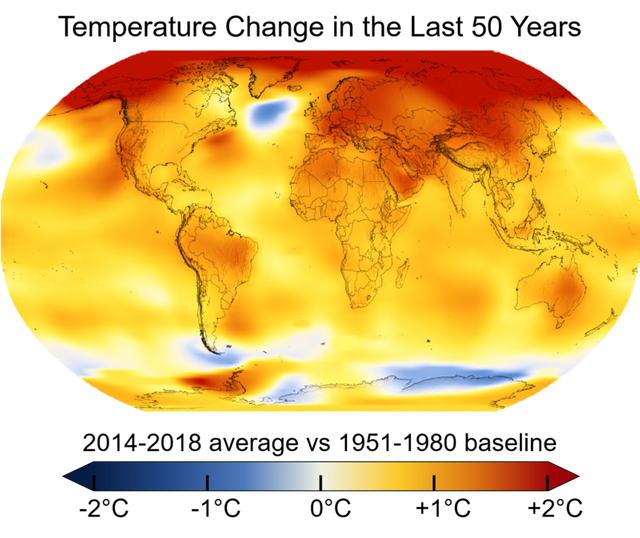 Thermal change over the last 50 years. Source: Wikipedia.com.
Among the most important actions that the UN calls for in this regard are: no more coal after 2021 to generate energy and phasing out fossil fuel subsidies, but while the planet continues to show signs of global warming, the 19 major economies of the five continents and the European Union are unable to agree on these points.
On the other hand, the UN also urged the G7 and other developed countries to deliver credible support packages to developing nations as well as public and multilateral development banks to significantly align their climate portfolios to meet the needs of developing countries.
There is no doubt that the planet urgently needs clear agreements and commitments from all nations of the world, but especially from the so-called world powers in order to meet the 1.5 degree target set in the Paris Agreement.
---
Thanks for coming by to read friends, I hope you liked the information. See you next time.
---