The importance of Occupational Hygiene for the improvement of the Quality of Life of workers.
Written by:Diomer Antonio Galán Rincón.
Bachelor's Degree.Public Accounting / MSc.Science of Higher Education.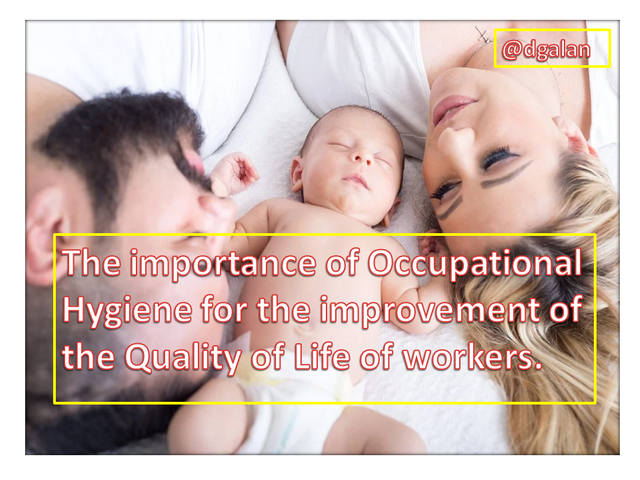 Author: @dgalan,through Power Point 2010 tool, and using public domain image Pixabay
Hygiene at work includes, as many other things, the ideal work environment; that is, the environment of the place where one works. In other words, it is the relationship that exists between the work environment and the different personal habits of the worker. The maturity of companies in the new world leads to new formulas on how to carry out production and services. It is possible to affirm that a new company model is being implemented, where labor hygiene and the quality of life of workers, regardless of their positions, play a more important and transcendental role than in the past.
Thus, companies must ensure hygiene and safety, preventive services, recognition, evaluation and control of occupational hazards and training at all levels that operate in it; that is, good working conditions, in which not only the absence of risk is pursued, but the comfort and satisfaction of the worker, are beginning to be considered as important elements for improving productivity, and the absence of errors, which are key aspects to achieve the quality of working life.
In this sense, the quality of work life can be considered as a philosophy, a set of beliefs and values that integrate all efforts aimed at increasing productivity and increasing the morale of workers in companies, creating emphasis on the recognition of the dignity of the working man, as well as the recognition of his intellect, seeking to increase the participation of all members of the companies.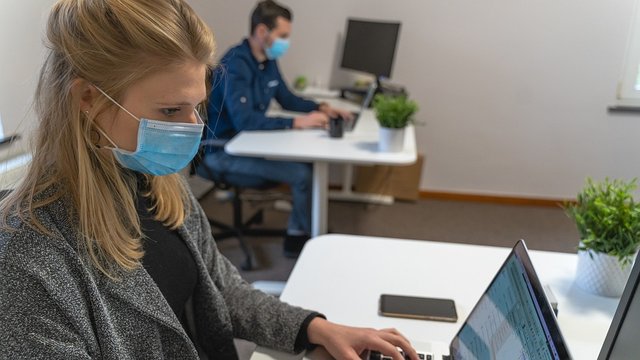 Image taken from:Pixabay
From here it can be considered that the work environment in which the workers develop constitutes a fundamental element, where it is expected that the management has a more meaningful relationship with the workers and an effective and better communication, in order to affirm the success of the different departments or work groups, forming a real quality of life.
In fact, the way workers perceive, feel and experience the presence of risk factors, personal insecurity and dissatisfaction, derived from situations related to the performance of their work activity and the lack of adequate conditions in the workplace, leads to implement a series of measures, such as improving lighting, the granting of paused hours of rest, as well as the review of working hours to reach agreements in relation to productivity, all linked to the need to improve the quality of life at work.
I hope you like my article and I would appreciate all your comments.
bibliographic consulted:
1.- Organic Law of Prevention, Conditions and Working Environment. (LOPCYMAT) Official Gazette number 38.236, dated July 26, 2005.. 2.- Marín, M. (2011) Propuesta de un Programa de Calidad de Vida Laboral para los trabajadores de PDVSA CVP, Puerto Ordaz. Graduate Thesis. Andrés Bello Catholic University.