Survivorship preference can lead to an imbalance in the cryptocurrency ecosystem
Good day my dear friends, how is your going.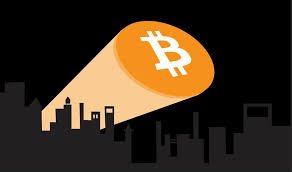 source
In the year 2016 to 2017, cryptocurrency startups saw the launches of several companies promising blockchain powered products: phones, logistics, blockchain social networks, legal tech, eCommerce tech, and many more.
The major of these projects collapsed for common reasons, like lack of network effect driving friction to the product or lack of product market fit.
The victors of the early blockchain product were principally
financial products, whose customers are among the numerous, chasing asset appreciations as they swapped from currency to other currency.
These are the only products that presented interfaces that did not force a user to communicate with the chain immediately until they need to make a withdrawal, so millions store their cryptos on the exchanges instead of guarding them with the native wallets.
Blockchain's center on the financial economy has been so disproportionate that we rejected a real economy, in a sense. Most cryptocurrency stocks target the same financially minded people.
If you look implicitly at any well funded product in the space, it's in one way focus on rendering solutions for speculators. Largest of the industry is struggling for the same attention.
We are witnessing before our eyes the increase and maturation of DEFI the initiation of nonfungible tokens and also the growth of decentralized exchanges.
From a product view, it is very important to follow how the industry progresses as a whole.
Crypto must develop into an efficient marketplace where anyone can comfortably use crypto to buying services and products and also using it as a medium of payment for a various assortment of easy to use, intuitive products and also services, not only just for financial consideration.