Buy Kishu Inu Now and Earn Benefit Next Year
Kishu Inu is one of the new tokens whose price is still very cheap. When I write this, the price of one token is only Rp. 0.00004519. It is one of the tokens that has the best way of promotion by involving merchandise and now involves several celebrities representing the Kishu brand.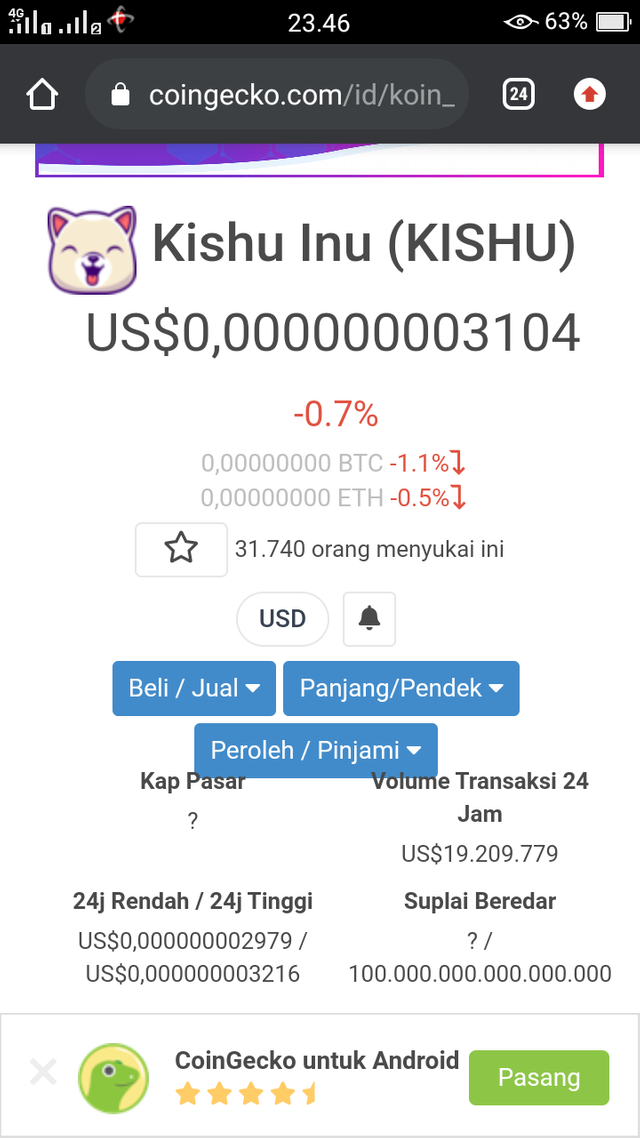 The efforts of the Kishu Inu developer began to attract many investors to buy Kishu Inu. Now this token sale has reached Rp 571,163,892,760 from Coingecko.
I've bought 734 Billion Kishu Inu on Gate io and I believe the price of Kishu Inu will be high by the end of 2021.
Better Plan From Developer
The Kishu Inu roadmap is very simple: increase the number of token holders, increase supporters, and launch rewards and products for token holders and their followers.
One important thing is that Koshu Inu Developer has perfected this token project and successfully met all the targets to be achieved.
There are still three important things that are being worked on, including launching an NFT marketplace, launching a merchandise store, and creating greater partnerships with influencers. However, via Twitter, the developer has showcased its soon-to-be-launched merchandise, and announced two partnerships with new influencers.
Selection of Brazilian Football Stars Ronaldinho and Marcelo as Celebrities
Two soccer stars from Brazil, Ronaldinho and Marcelo, have been chosen to represent Kishu Inu. Both have a lot of fans in the sport of soccer. And the Kishu Inu team will continue to look for other celebrities to become Kishu Inu promoters.
Where to buy Kishu Inu other than Gate.io?
The lowest price of Kishu Inu is Rp. 0.00000000999427 on April 23, 2021. This token experienced a large 70% increase on May 15, 2021 at Rp. 0.00025049. Since that time, Kishu Inu's buyers have increased and the market capitalization of Kishu Inu has increased drastically.
In addition to the crypto market Gate.io, you can buy Kishu Inu at Hotbit, Uniswap, OKEx, POLONIEX and BigONE with their partner Kishu-USDT.
Suggestion
Kishu Inu is one of the tokens that are cheap in price and have good prospects in the future. My advice to those of you who have Steem or SBD can buy it at Poloniex. This is important so that you don't regret that you don't have a Kishu Inu when the price skyrockets.
Thank you for reading my content about Kishu Inu, and happy buying it.