Ways to become a better leader
Taking up a leadership skill is not always as easy as it is seems and sometimes it takes even a stronger will power to succeed as a leader. Everything associated with success requires constant improvement and development and that is also the case of leadership, retaining the position of a good leader means that you need to improve and work on the skills that makes a good leader.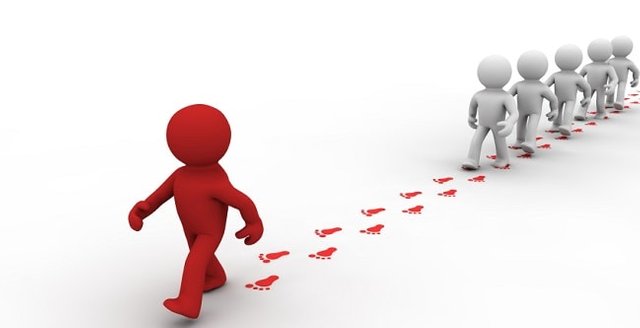 Credit
A good leader tries everything within his or her capacity to abstain from comfort zones, comfort zones are a great enemy to growth and good leaders understand that they must not remain at a point of static comfort if they truly desire improvement.
Good leaders understand how vital good information is and they always try to get it at all cost, irrespective of how busy they are, they still try to read up books and attend conferences, they know how important it is to gain knowledge so they always try to get more of it all the time.
Good leaders know how to easily move above their past and walk towards a better future, there are mistakes you might have made in the past but constantly punishing yourself as a result of the past errors will do you no good because you will constantly pour out the frustration on the people that work with you and that is in no way healthy for the organization you lead.
A good leader understands that their capabilities are not limited to a particular task or role, they understand that they can always perform better and they seek training and development options in order to make that happen. Great leaders understand the importance behind regular improvement and they always work hard to improve themselves on a regular level.
Great leaders regularly focus on only activities that produce positive profit, it is not as if they do not have fun or get the time to relax but they also understand how to set their priorities understanding which one is more important and less important as they focus more time on the more productive activities and reduce the time spent on the less productive ones.
A good leader understands the need associated with doing things for the future, a good leader does not just do things for the sake of the current period but is consistent about doing things for the future as well, and a good leader begins to plan for tomorrow from today and is always seeking growth.