The Great Manchester Run – A Spectators story
This was the second consecutive year that @bingbabe has ran the Manchester Half-Marathon, last year I had never heard of Steem and knew little about crypto currency, and so couldn't have written about that event.
I am writing this from the perspective of a spectator with dialogue from @bingbabe herself about events that happened during the run. She tells me she would rather me write this than her, as I am a native English speaker and can get the story across better.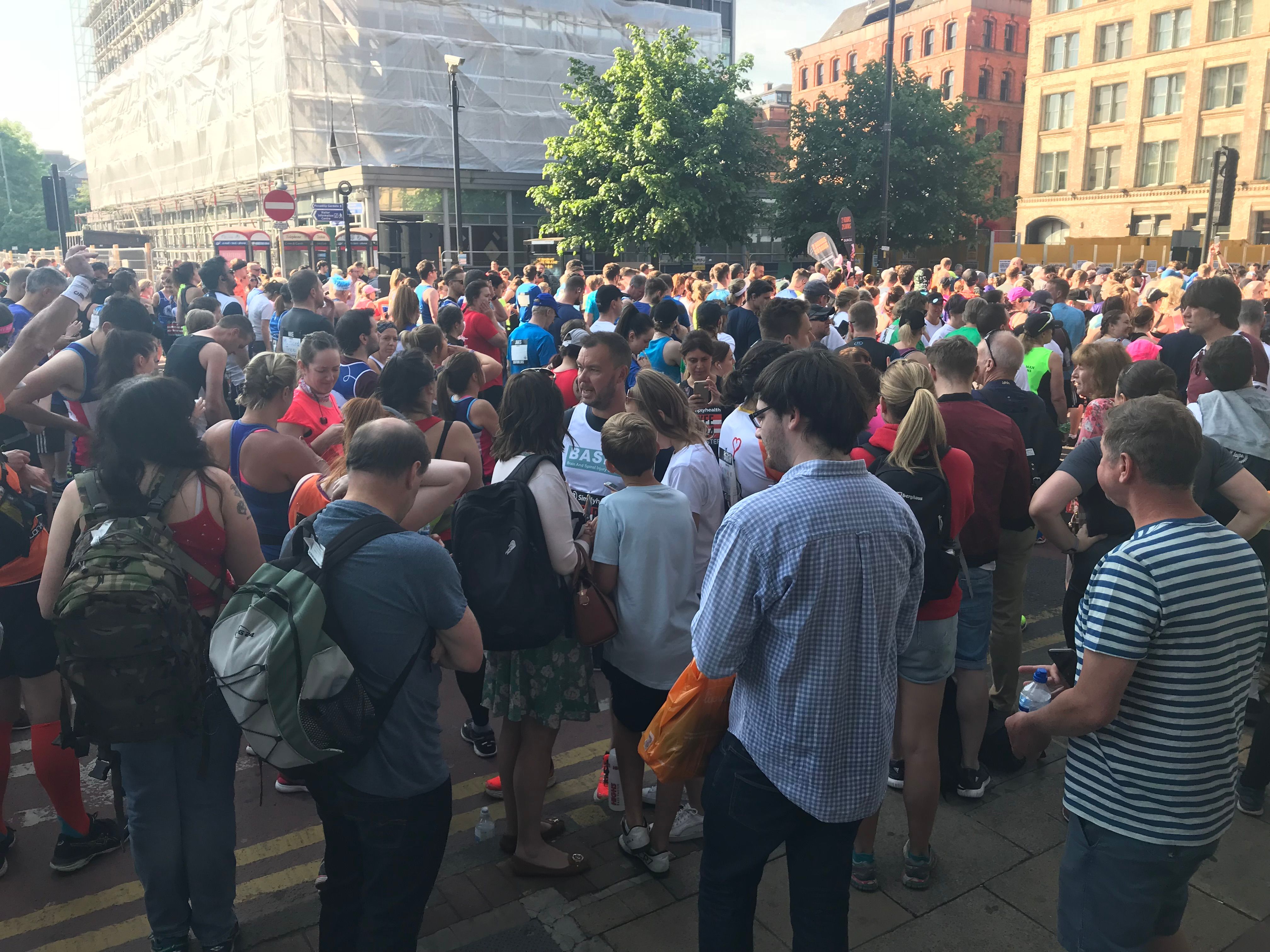 We arrived in Manchester around 8.20am, parked up the car and headed for Princess Street where the event starts. Even if you don't know where the start line is, you simply can't get lost as this is a major event; 30,000 people strong!
@bingbabe agreed to do the running with her friend Marites this year. If they both ran together there would be no stress and no pressure right?
I have removed surname and badge numbers for anonymity purposes (below)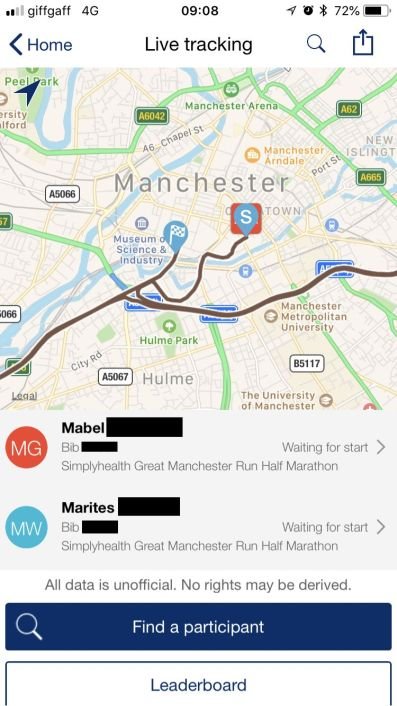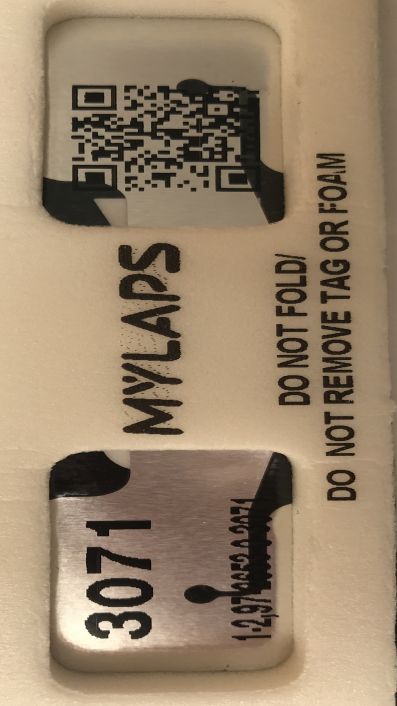 I installed the 'Great Run' app on my iPhone, added both of them utilising the excellent tracking system, and went to Starbucks for a coffee. Well, I had over 2 hours to kill!
I do love the way the tracker works, you can pinpoint both runners and see them running in real time on the course using the app. It fits in just under the number attached to the runner on their shirts.
Just for reference @bingbabe is 'Mabel'. She hates the name but honestly is not an 85yr old Grandma which the name does suggest.
I noticed they were still together at 5km and again at 10k, recording times of 27:12 and 58:41, wow, good considering this is a half-marathon.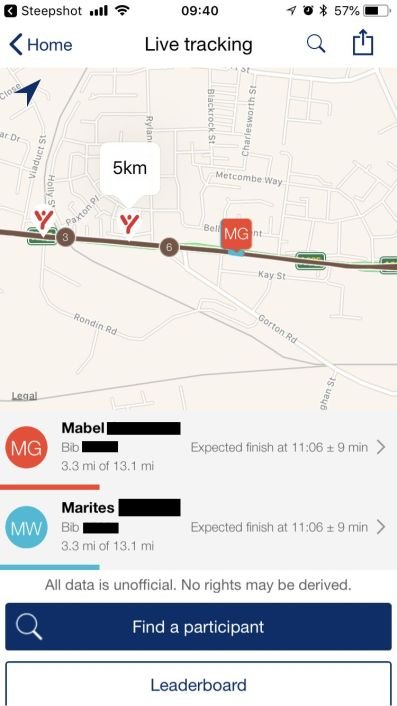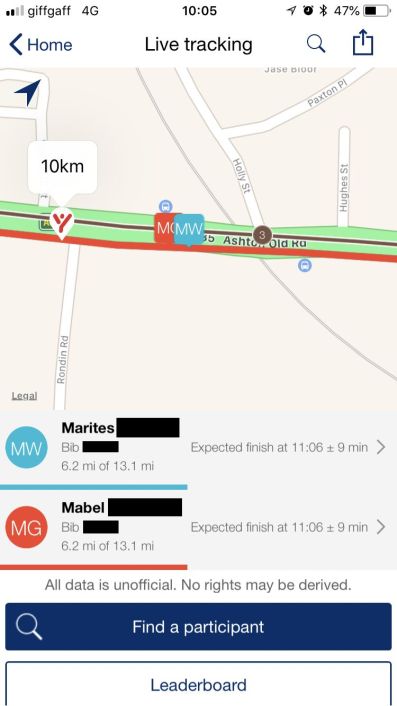 @bingbabe tells me, 'they had more portable toilets this year and I didn't see any bare arses in the bushes reliving themselves like I did last year along the way'. Well, things do get better with more events I suppose.
She also told me that there were no queues to get by the Manchester City Etihad stadium like last year. Apparently there was a bottleneck of runners at this point at around 7km with a very narrow gap. Again progress.
She did say, 'I saw maybe 4-5 people collapsed and being attended by paramedics'. It was quite a warm day. This was around the 10 miles mark.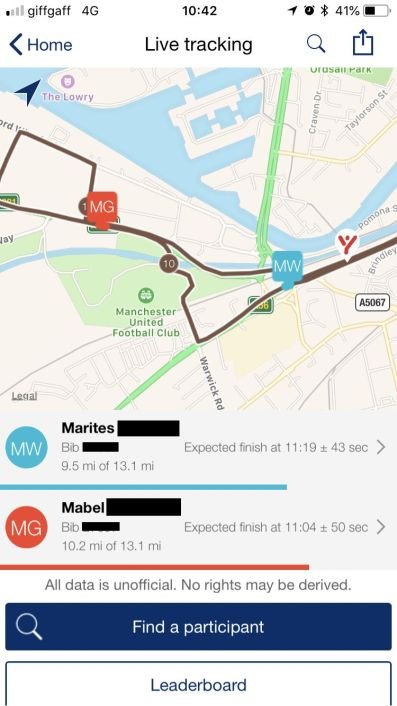 I could see somewhere between 10k and 15k there was now a gap between them? It seems @bingbabe had the desire to beat her personal best (PB), which was 1 hour and 59 minutes last year. The gap was widening as both runners went past 'Old Trafford, which is Manchester United's football ground.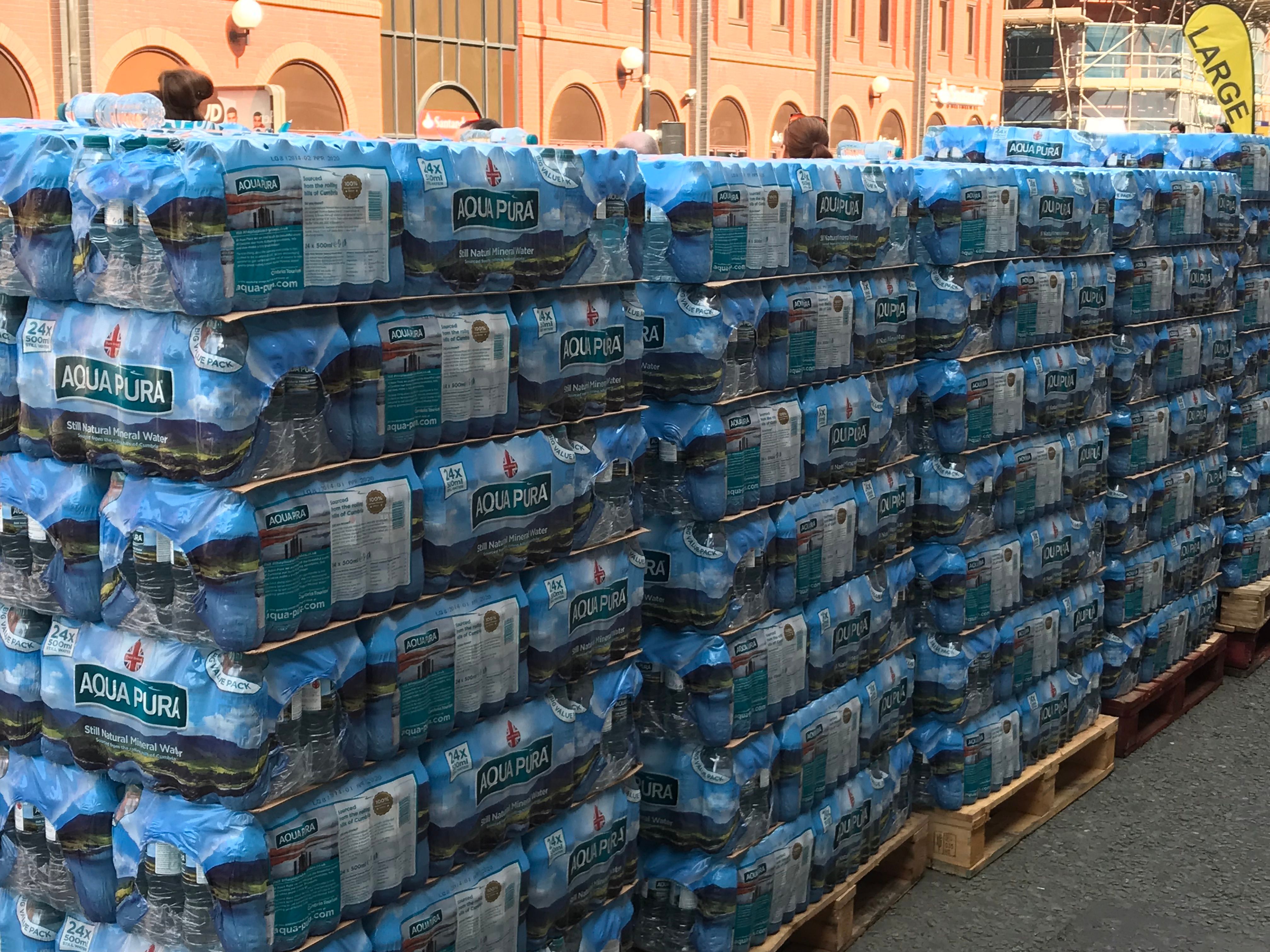 On my way to the finish line area I spotted all the merchandise and all the water. An attendant approached me when he saw me taking this photograph and explained there was 16,000 bottles of water. If only they could dispose of all those empty bottles in an efficient way.
Meanwhile I was desperately trying to get a good position to take the finishing photographs. Could I get close to the finishing line? Not a chance, it was far too crowded and I had to walk around 300 metres before the line to get a spot I could take some clear snaps.
I could see @bingbabe approaching the finish using the tracker and readied my iPhone. She wasn't half going hell for leather, and is not known for her sprint finishes, but she was overtaking many runners and really going for it.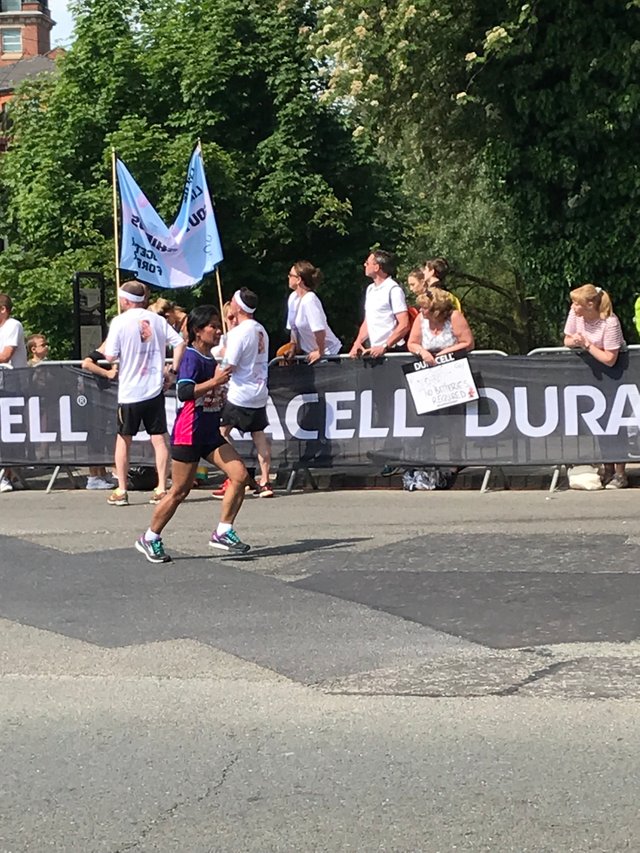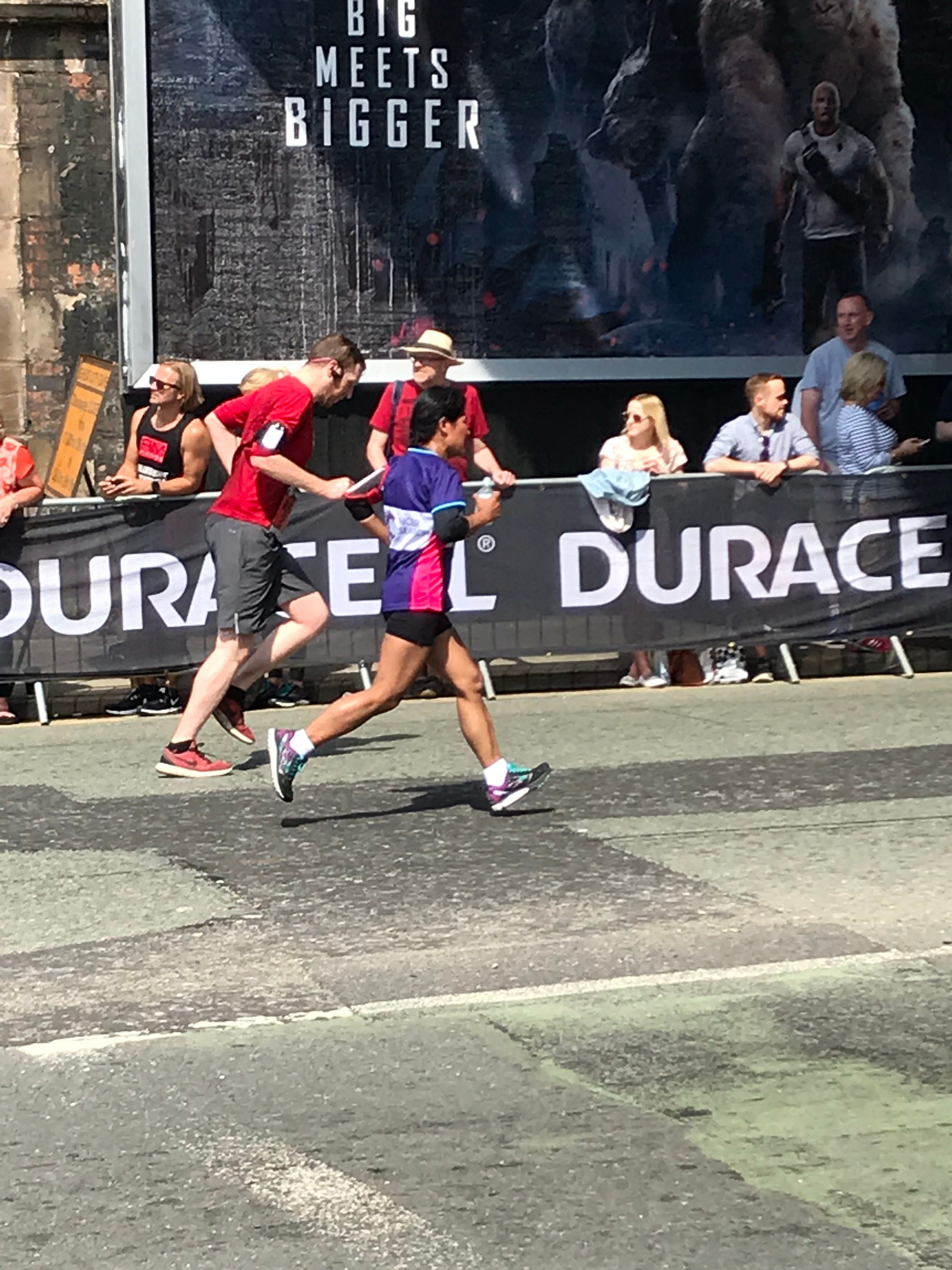 The atmosphere was amazing, the crowds were cheering, some woman next to me was making me deaf with her yelling, and the loudspeaker guy was encouraging the crowd of to do even more.
We waited for Marites to finish, met up and took a few photographs. It's quite hard to find someone even with mobile phones, when there is such a crowd. What was it like in the 80's and before? @bingbabe has this thing about photographs with police and they were quite willing to get in on the action!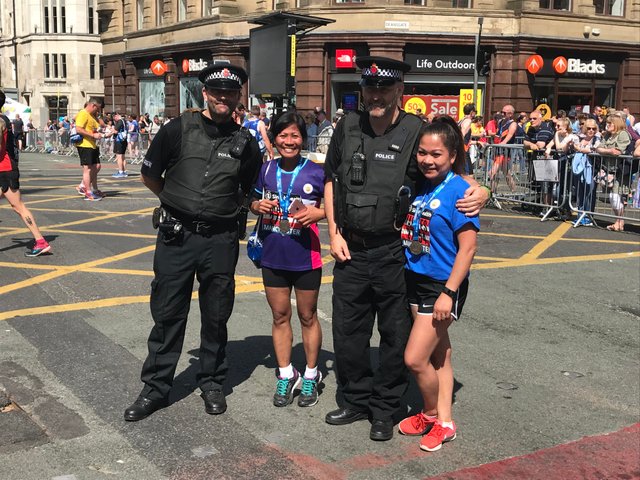 Finishers receive a goody bag full of all kinds of stuff, a T-shirt, medal, some healthy bars, juice, vitamins and 'er.. chocolate? I was hoping she would get the medium T-shirt so I could wear it, as last years offering was around 10 times to big for her, but by the time we rendezvoused she had already grabbed the small one.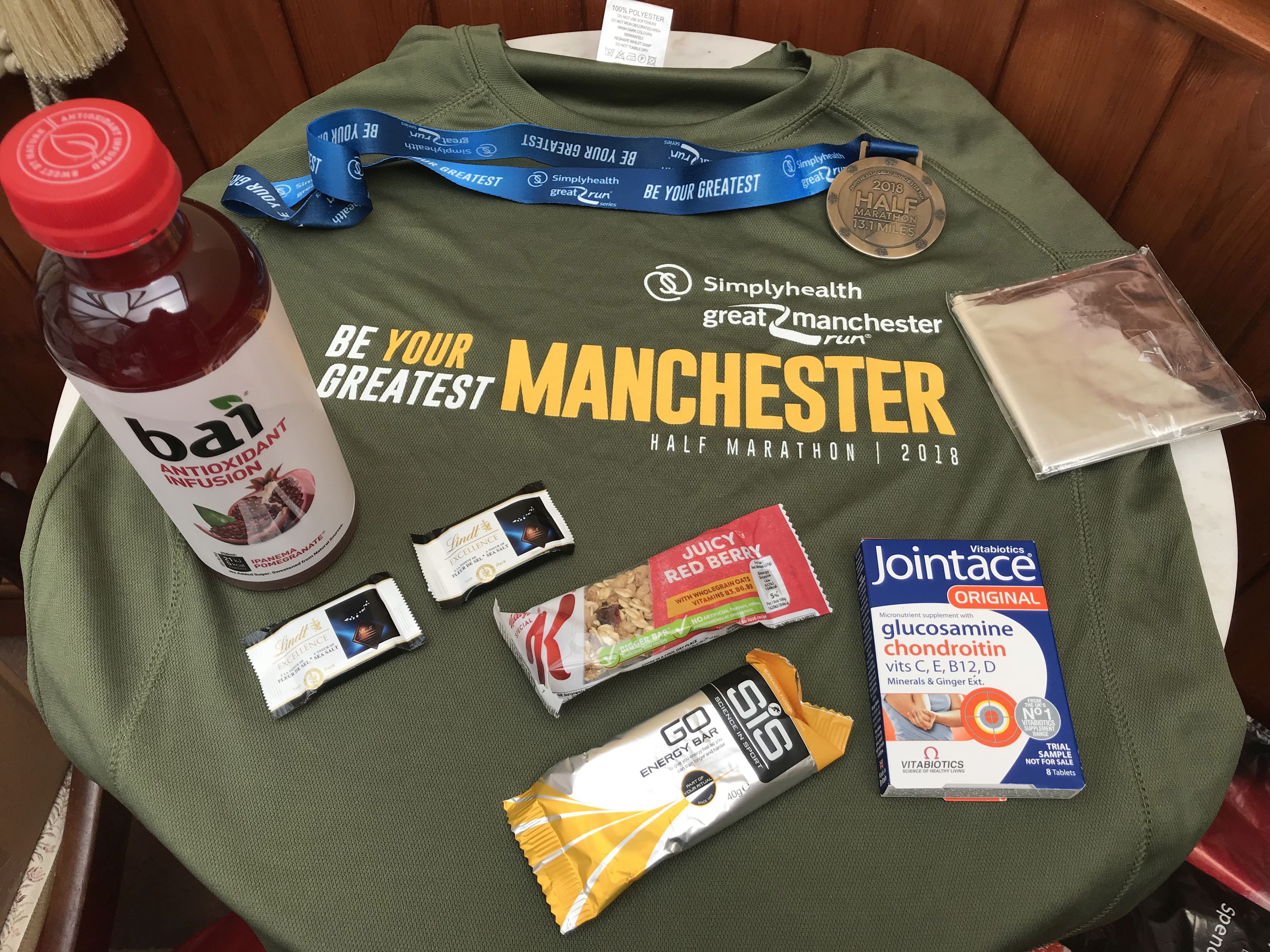 I tried it on anyway and it fits, I can now be a half-marathon cheat!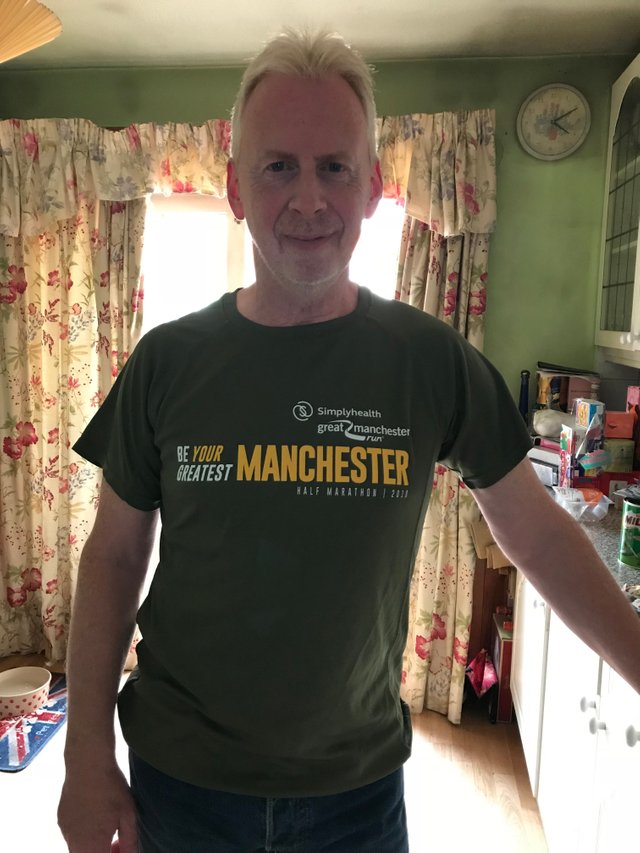 A good day out, and even when not running, it's still exciting. @bingbabe easily beat her best at 1:55 and Marites' first run was a great time at 2:08. Like I said to @bingbabe the time really doesn't matter. Just have fun and soak in all the atmosphere.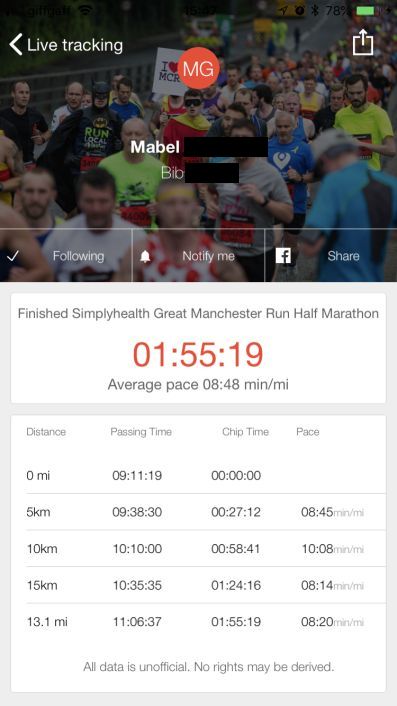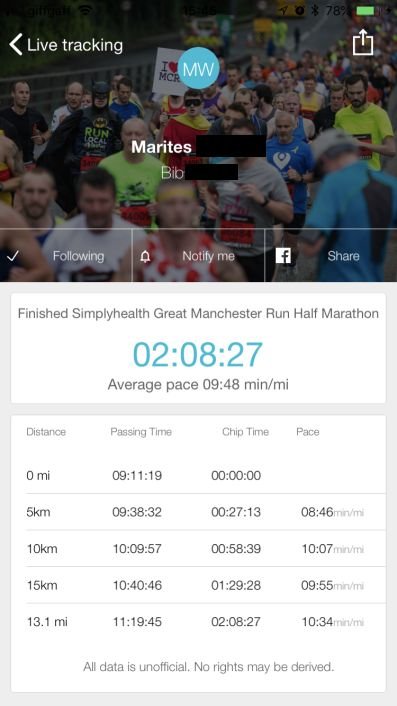 All photographs were taken by myself.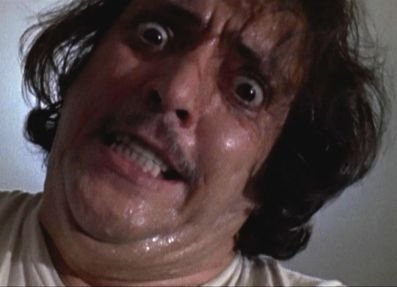 If you found this article so invigorating that you are now a positively googly-eyed, drooling lunatic with dripping saliva or even if you liked it just a bit, then please upvote, comment, resteem, engage me or all of these things.