How has Steem impacted my life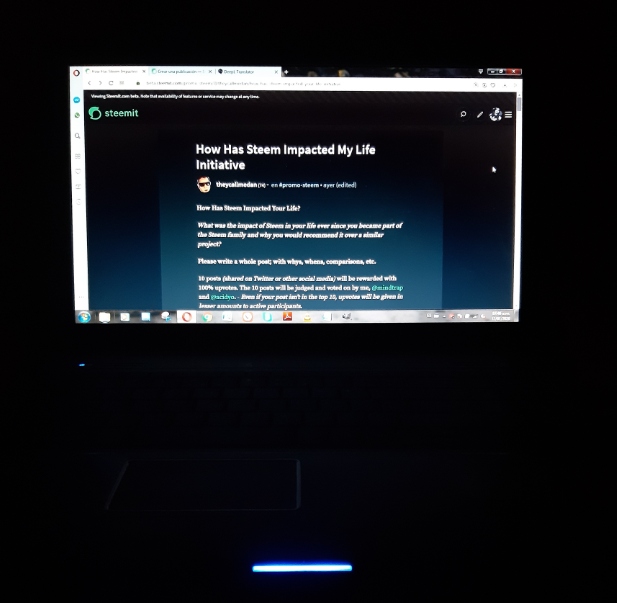 How Has Steem Impacted My Life Initiative
More than two years have passed since I became part of the Steemit family, and many years may continue to pass and I will never be able to forget all the experiences I have lived since my beginnings on this platform that for me has been a temple, a place where I have been able to heal, learn, make mistakes/admit mistakes/surpass myself, achieve security from me, among many other things that I will tell you.
Months before meeting Steemit, one of the things that has impacted my life, I had a strong traffic accident in which I could have lost my life, it was the first time I had an accident and to be the first I want it to be the last because if you do not die from a blow, the scare and the seconds of agony can kill you and leave you marked by a good time. From that moment my life changed completely, it was very hard for me to be a person who could express some kind of happiness or empathy, I was simply submerged between depression and guilt.
Many know that the situation in Venezuela is very critical in every way, and to have a material loss as important as a car (which allows you to work and get some income to survive) is a luxury or rather a misfortune such as being in bad health, because we cannot cover the sun with a finger, without money there is no food, without food there is no health, and without health there is simply no life. And by that time I was still in college and couldn't have a job other than helping my father with transportation logistics. Even though it wasn't my fault the accident, in a way I've always felt guilty about intensifying our economic problems. And it really did, there were no more jobs and the credit cards were drowning in debt.
I was struggling between depression and the reality of life.
Until two years ago, in December, someone very close to me recommended Steemit to vent my frustrations and depression through literature, but also as a way to help my family financially.
In that process of adaptation, I was able to put into practice my little knowledge of html and markdown codes since I studied up to the 5th semester of Systems Engineering, something that I never thought I would put into practice or that would serve me at some point in my life, the fact that this platform demanded excellence in my publications and therefore put into practice all my knowledge and new research, made the spark inside me ignite, since I have always loved to study and learn new things, but that had been tarnished by the depression I was suffering.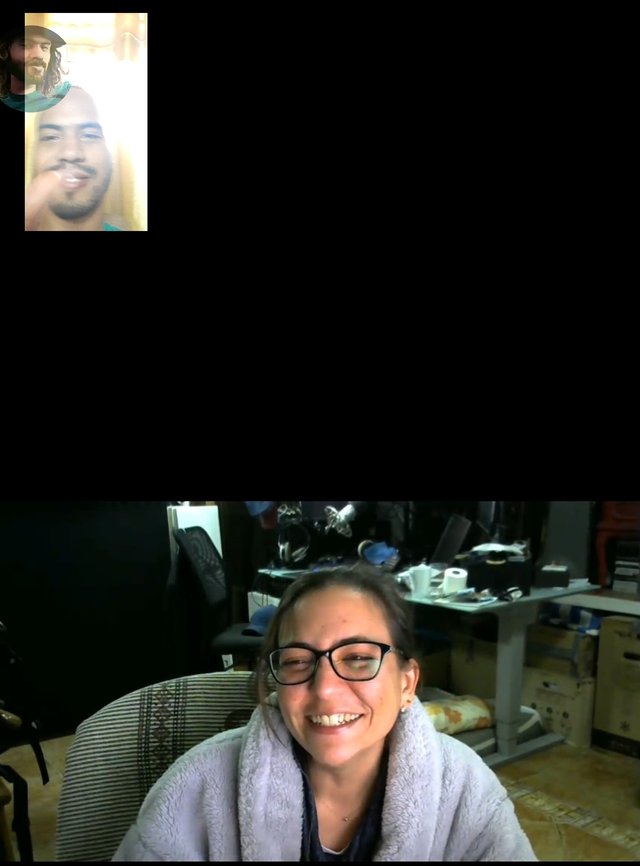 Once I adapted, in the process of getting to know communities and making myself known, it was the real beginning of the change in my life.
I met the person who is now my best friend, a mother, a treasure, a teacher, a whole for me; she is @nelyp, one of the few people who welcomed me to Steemit and who was also part of the hope that I was so eager to find.
This special person is part of Steemit, that's why I always say that this platform is not only the publications, the curation and the votes, the dramas and the disputes, Steemit is also a rich source of connection with the people who are part of it.
She, like many people, with her warmth and support has helped me to something as valuable as life and health, I was medicated for depression and sleep, but with time and with the help of this connection that I was able to make with each of these people I was able to overcome myself medically and put aside those prescriptions. I went from being a lonely person to someone who was really happy about the things I was doing and very outgoing.
I graduated as a public accountant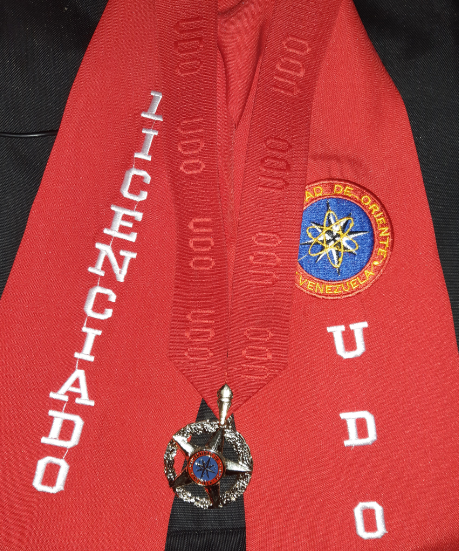 The benefit of being able to do something you like, work on what really fills you as a person, is rewarding, however, I must say that much more rewarding for me was having the opportunity to meet Steemit in my time of study, as it allowed me to pay for the last semesters of my career. For me this achievement is not only due to my parents, God and me, but also to the people within Steemit and the same platform for the support in general that I could have to finish this important stage of my life.
Steemit is more than votes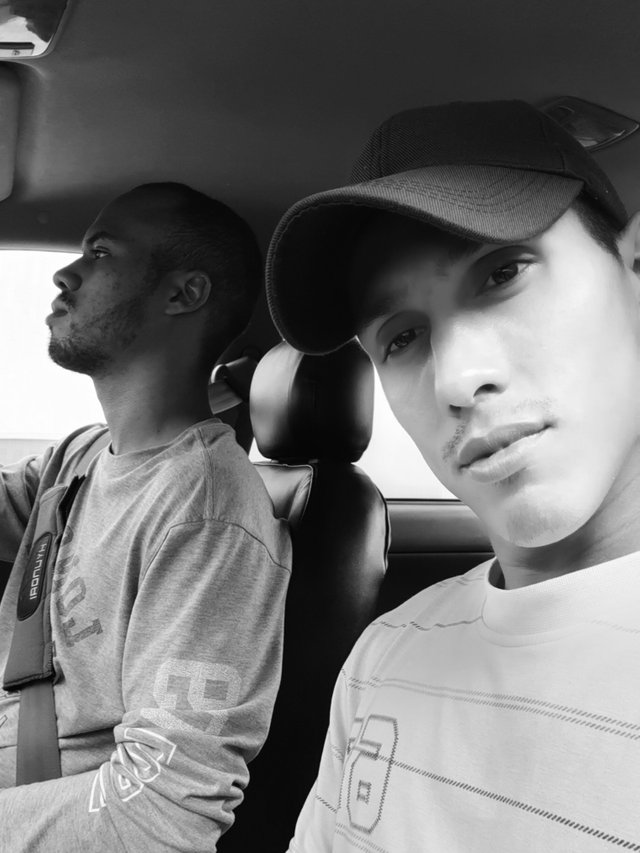 As I had said before, Steemit was the ideal place for me to get back to my life and my feelings. There are not only leaders, curators and users, there are people behind a computer who feel and live the same things you do, who express their life and make you feel at home, listen to you and help you with total sincerity. Although many see it as something simple or perhaps silly, for me it is very important this change that allowed me to Steemit in my life, in general, more than just in a financial way, through those moments that I could connect with people and feel that there was a light at the end of the tunnel, I was able to get back into a car, and drive, for me after the accident was a torture. Steemit being a life expectancy for me, and a tool to achieve my goals, became something very effective in my life, something that always kept me busy but very motivated.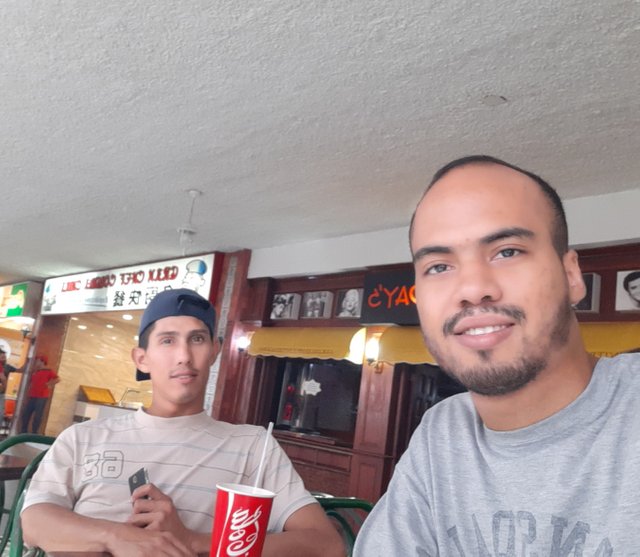 Just as my social life began to change online, I also began to make new friends and share the beauty of life with them.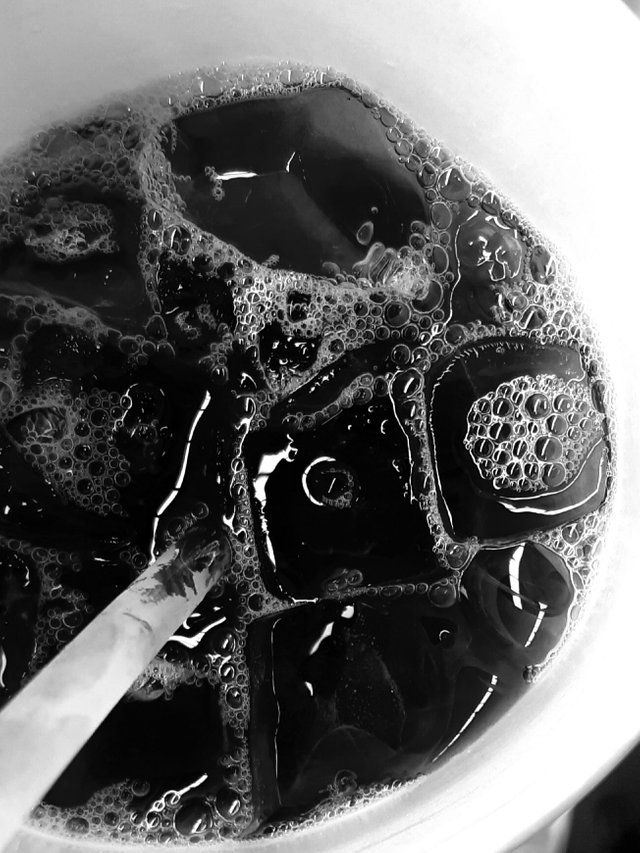 Whether it is sharing a simple soda, ice cream or fast food, I have always been grateful to this platform that has allowed me to be and do who I really am and what I like to do.
The experience and gratitude
This platform has given me the opportunity to work with Hispanic projects such as @cervantes and @templo. I will always be grateful for everything I learned within these projects, from the negative and positive moments there is always an important learning for the future.
I am currently curator of @ocd and it has been a goal achieved, for a long time I wanted to be there doing something important for and by the community and it is really great for me to be able to put into practice everything I have learned and be as integral but at the same time professional as possible when it comes to being the curator of the Spanish language publications, of my community.
There are many things with great value for me within this platform, it has been my first experience with the world of crypto coins, but without a doubt until now I have not known a blockchain as integral as this one in spite of the difficulties that we face every day. Personally I must say that steemit is a hope, something achieved thanks to its first members and investors, to the initiatives and projects that make life in this network, every grain of sand is an important witness of this great ocean.
Steemit is my main source of income, which has allowed me to become independent and collaborate with my family, something that I cannot achieve by trying to work in my country. The cost of living here is very high, but Steemit is undoubtedly a valuable hope for us because I know that like me, many of you have been able to breathe a little peace when you see the monetary benefit it gives you for your work and your creativity.
You could say that Steemit has been my path to achieving my goals and making dreams come true.
All the pictures were taken with a Samsung A30, which, by the way, I bought thanks to Steemit and has allowed me to experiment a little bit as an amateur photographer, just as I was able to buy a somewhat old laptop but which has fought alongside me to stay active within Steemit.

Please don't use tipu, it sucks.