🍾 My collection of memories
Hello!
This afternoon when I arrived home I noticed that I had a lot of things to do. I did the laundry and I started ordering the house, it was clean but there were a lot of things missplaced and I wanted to put everything where it should be.
After the living room I continued with the kitchen, it took me just 20 minutes to have evereything ready. Then I went with my roommate to buy our dinner, he showed me one butchery that has awesome meat and we bought some.
We ate together and I decided to read something before going to bed. I ended up looking at my cork plug collection and I took a photo.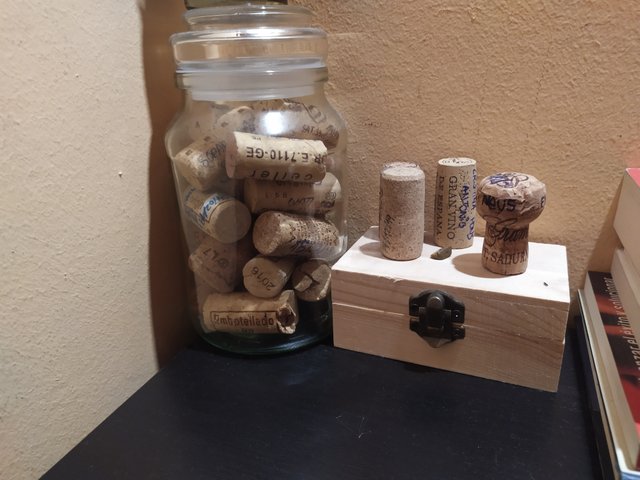 Everytime I drink a bottle of wine or champagne with somebody special I write the names of the people whom I am with, and the date. So it is easy to remember the situation and a really nice memory.
The collection used to be bigger, but one day I decided to start again and just hold the really special days.
Now I will continue reading for a while and go to sleep. Have a good night!
Enjoy! 😊