🍝 Macarroni with pesto! And a really nice environment!
Hello!
Today I ate a tasty Macarroni with pesto with my job colleagues, every thursday they go and have lunch together in a restaurant but I always go to my grandma's house. However today they convinced me and I joined them.
I took a photo of my awesome meal: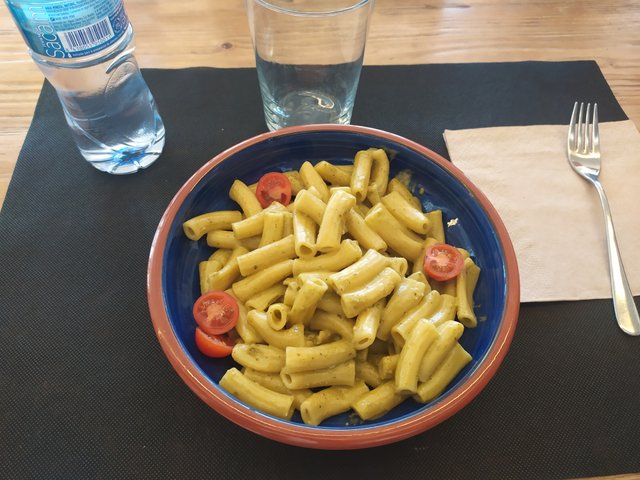 The people of this restaurant have different mental disabilities, or if I want to be correct they are just people that need some assistance and they have to be accompanied by somebody that guides them.
I liked the idea to help this people just by going there and have lunch at a really cheap price. I always thought that I am not helping them at all, they are helping me more than I would ever do. Seeing people overcome this difficulties and push through life is really inspiring!
I will repeat for sure. Enjoy! 😊