The Regatta/Before the thunderstorm


Hi everybody! Всем привет! Hola a todos! Bonjour à tous! Hallo allerseits! Поздрав свима!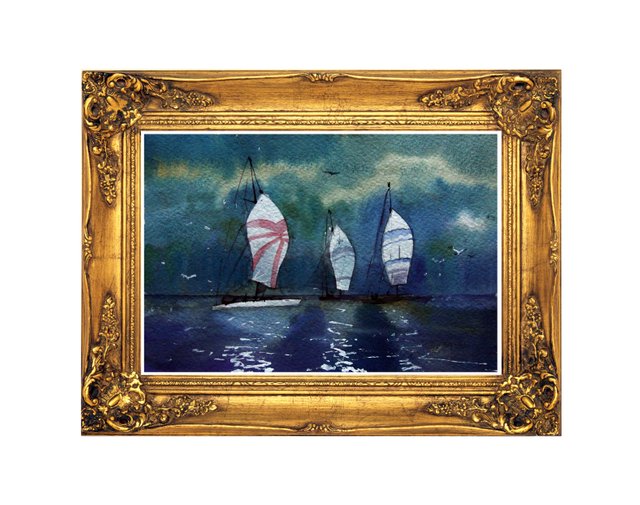 The Regatta


2 0 2 0
Paper A5, watercolor


Yesterday, after a long break, I picked up a brush and watercolors again. The result was expected, I failed with a picture. I especially did not like how I drew the sails, they turned out not transparent with a dirty color. Unsatisfied with the result, I decided to repeat the exercise tonight.
This time I depicted a different state of nature. Today I drew a short moment before a thunderstorm, when the darkness is thickening. The sea phosphoresces, on the horizon sparkling lightning.
It seems to me without a frame, the picture looks no worse than in it. How do you think?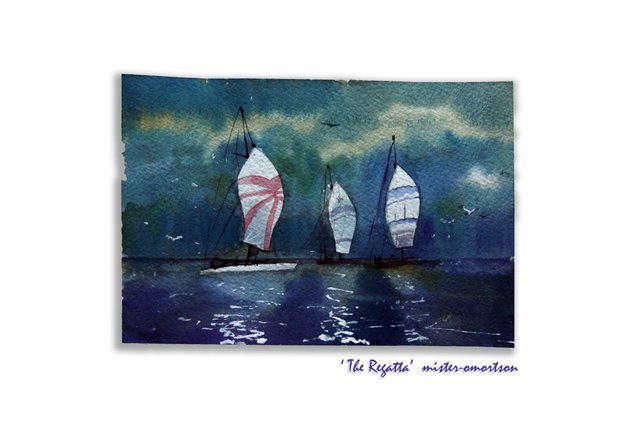 Below (according to tradition) my step-by-step process of #creation:


-1-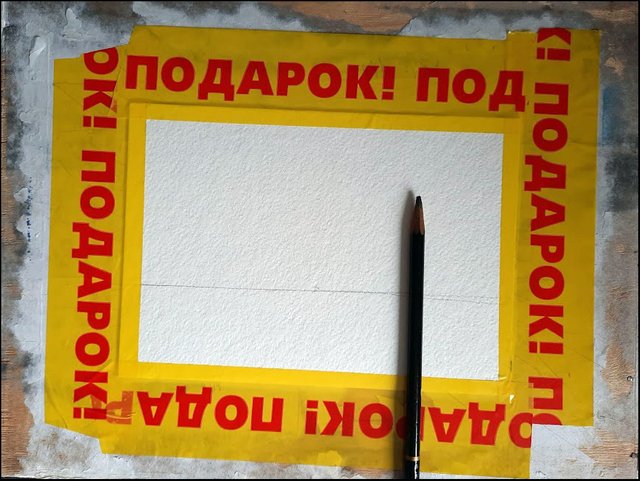 -2-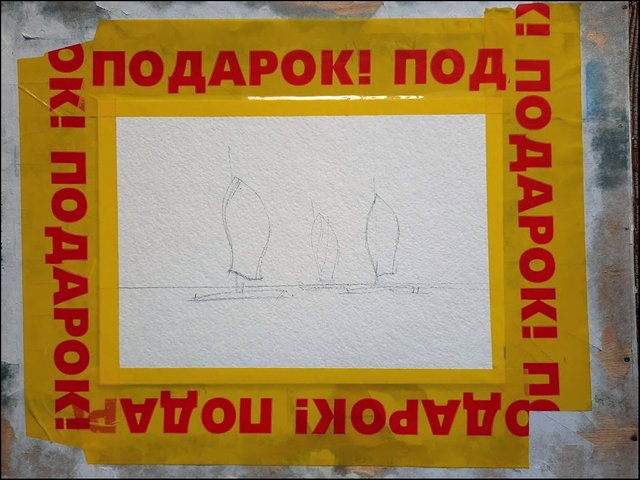 -3-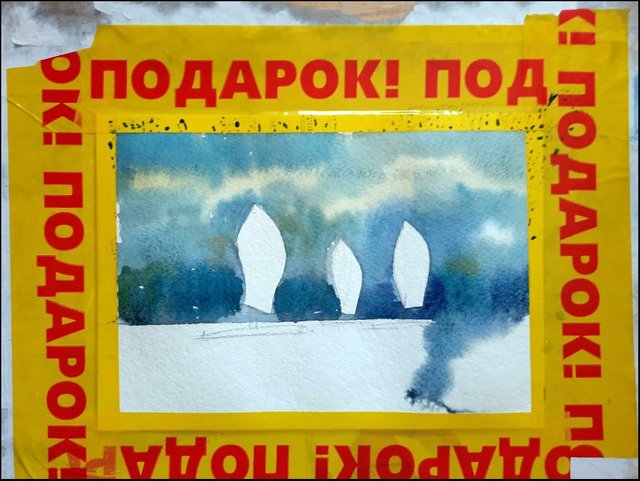 -4-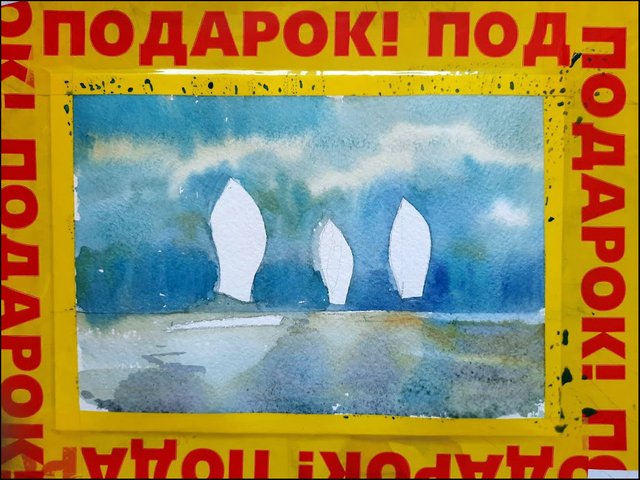 -5-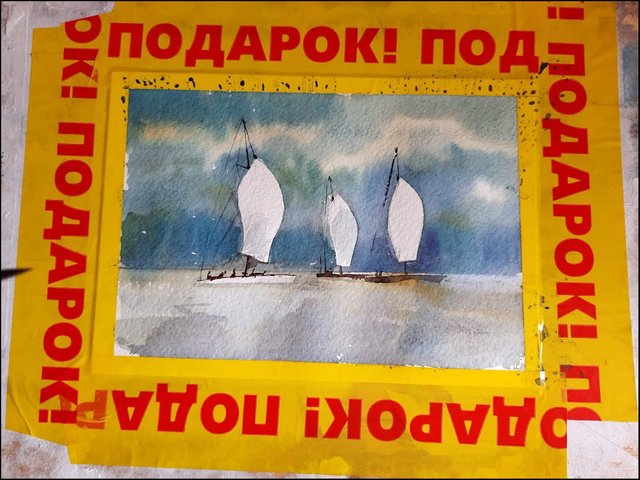 -6-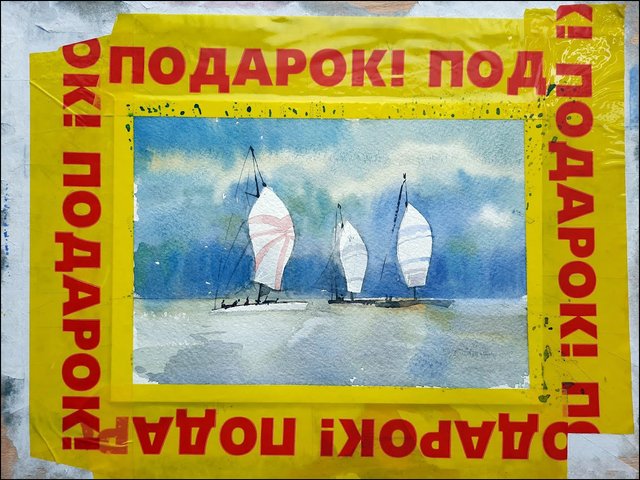 -7-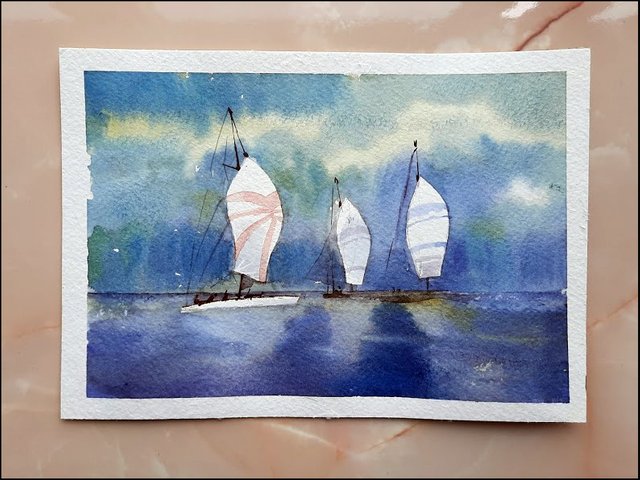 The finished painting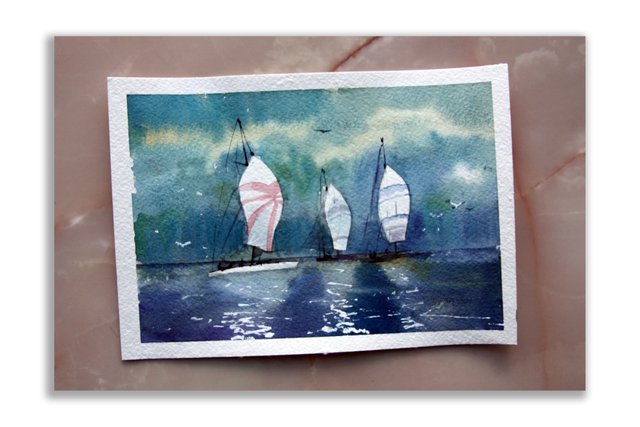 Sincerely yours