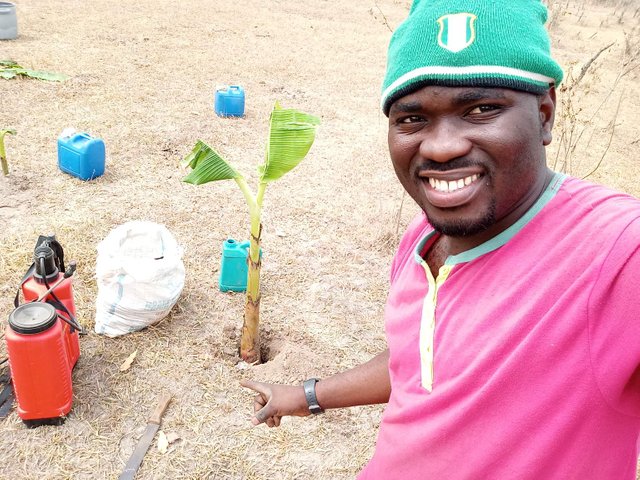 Hello Everyone 💕 💞,
As a typical farmer who is ready to give everything he has to seek for what he wants despite any kind of Planting season. Although I noticed that when it comes to the dry season here in Nigeria we have just few farmer ready to work and make green plant work well. We have been extremely experiencing the dry season here and we must survive as a farmer and also as a nation. This is the time most farmers go into Idleness and laziness. For the youth farmers they run here and there for daily survival.
The season is nothing when it comes to farming. You maybe affected along the line but not much if the case maybe. I secured a farmland which is somehow much and so different from what I use to know or Cultivate in the past. But for now, I planted Plantain Sucker at first. And at this point in time when you want to plant crops like this you need to know some other technical skills, support and help to make things work out well for you, for those who want to learn and keep learning as a farmer, as a youth.
Steps I Made When Planting Plantain Sucker During The Dry Season.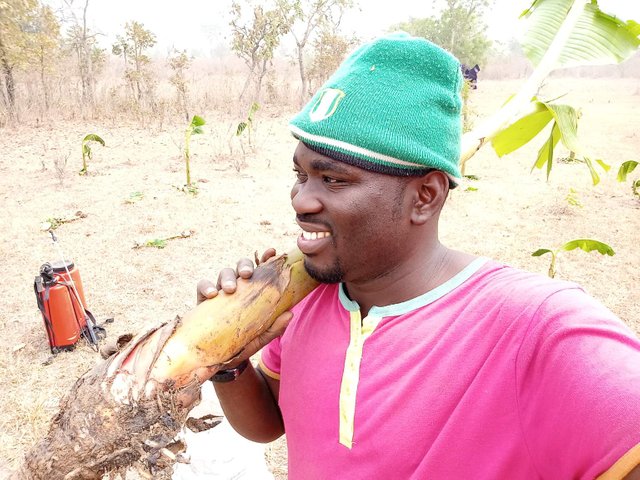 ---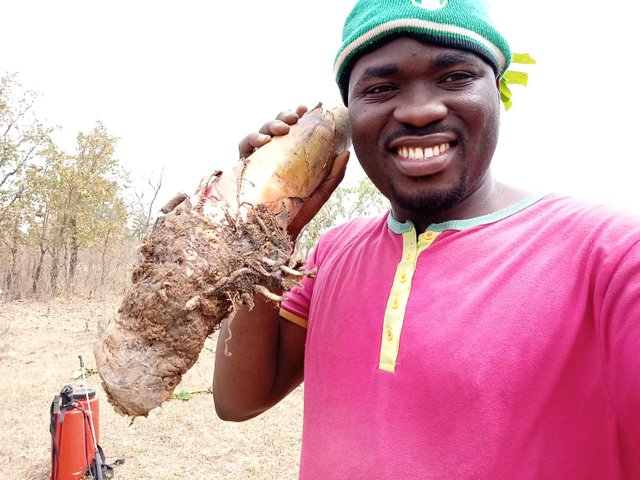 At first all I needed to know was how porosity the soil is, the texture, the quality of the soil formation. So, I had to give room for digging out hole very deep before any further steps.
I made a five feet deep hole for each Plantain sucker despite the fact that the soil is harder than what I thought, I was done with that.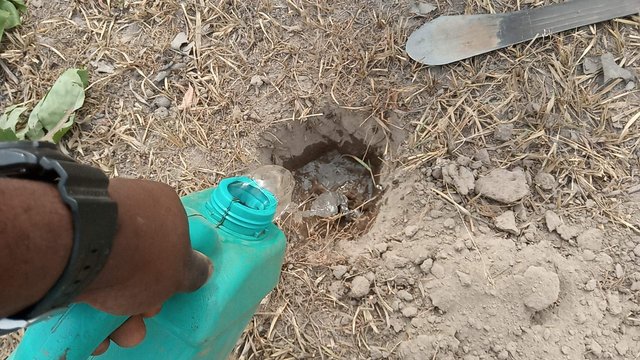 ---
---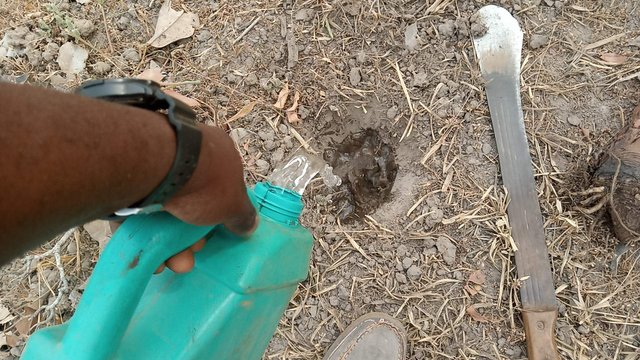 ---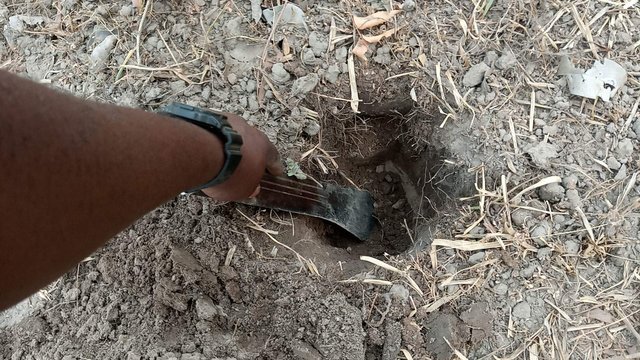 ---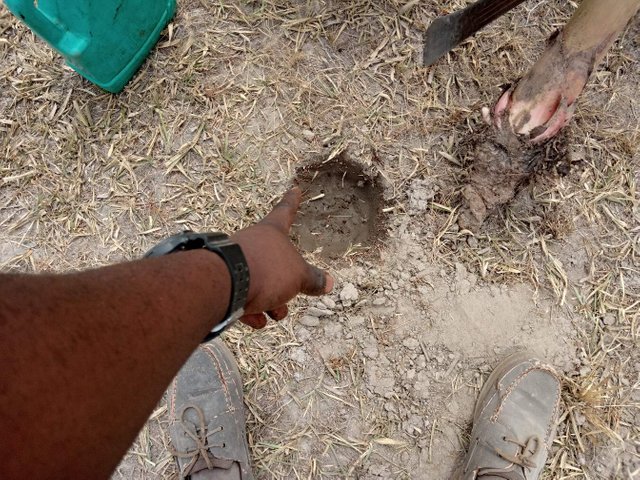 ---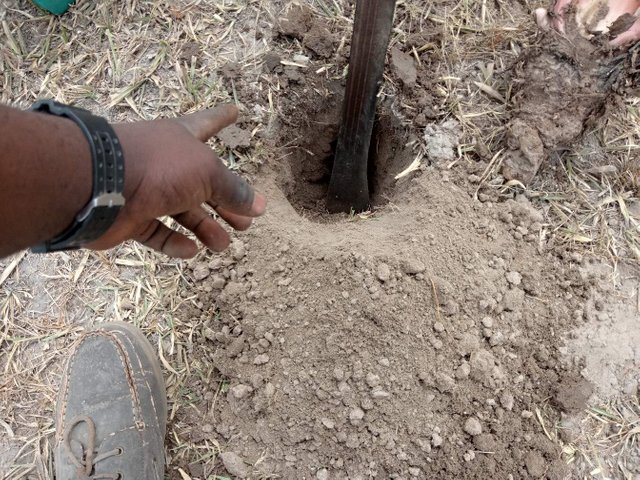 ---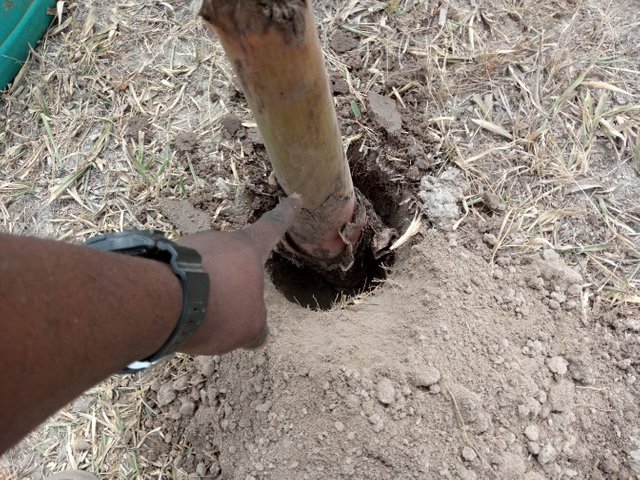 This was actually a good thing to double-check, if you do not have any measuring tape, you can assume to use the length of the plantain sucker in some cases..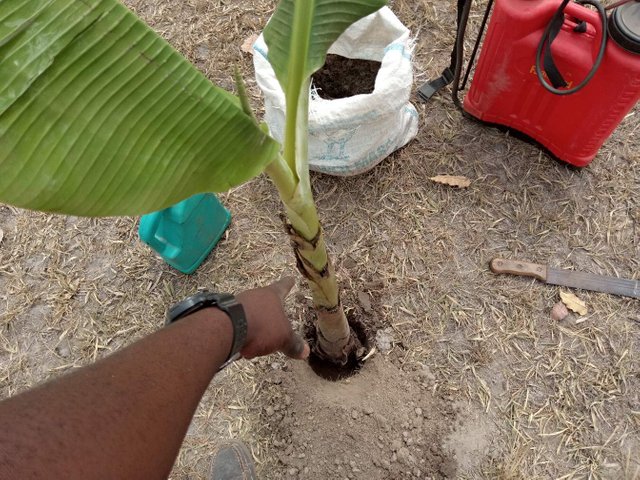 After I made the hole , I deep the sucker inside to know and assure it so deep , the I did the next step again.
Step 2.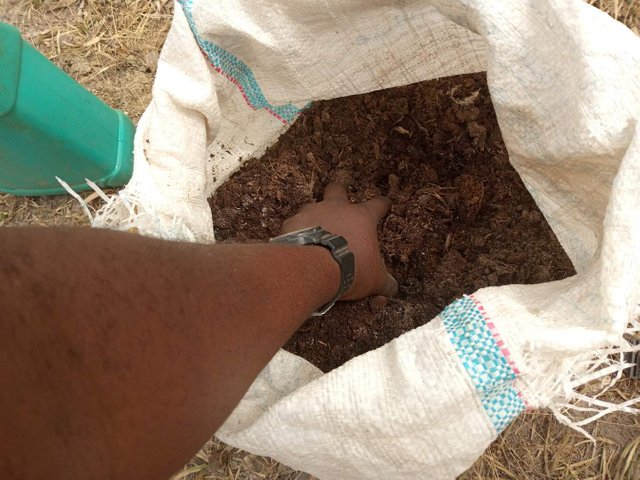 ---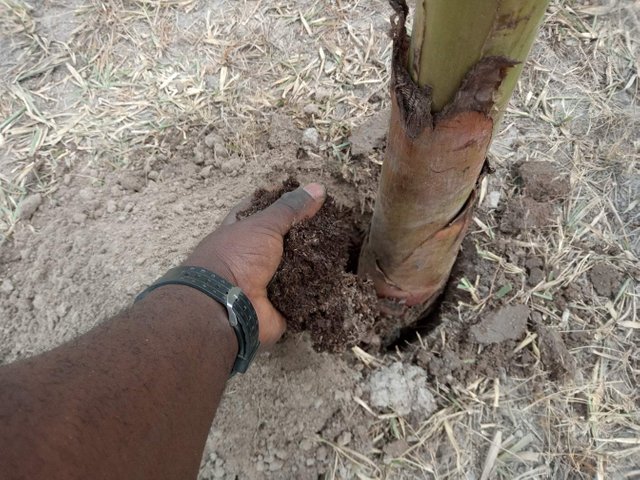 ---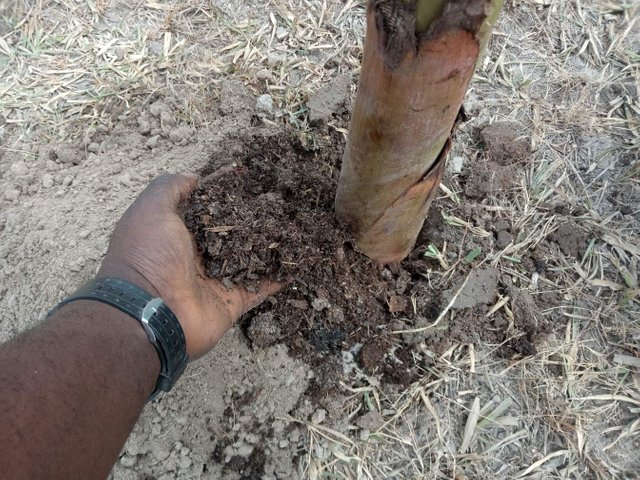 After i dug the hole five feet down the soil I had to put and positioned the plantain sucker straight to avoid downfall when the raining season comes.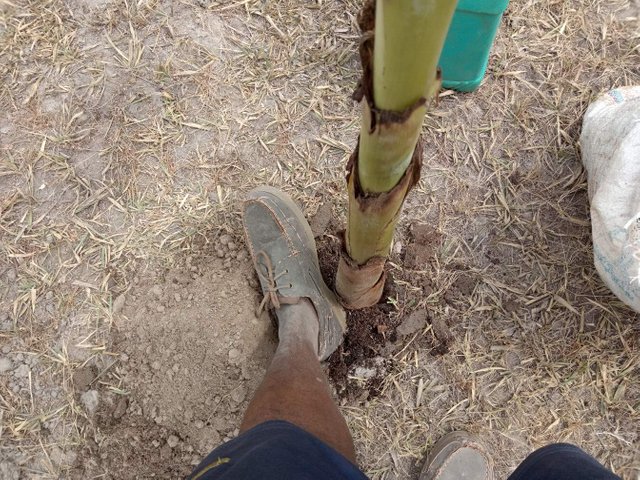 ---
Step 3.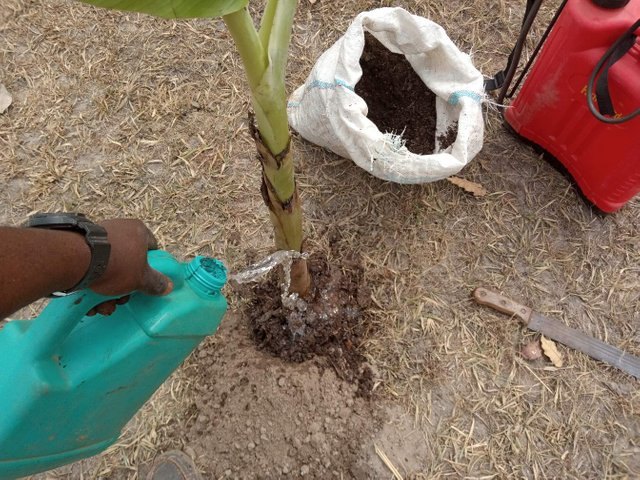 ---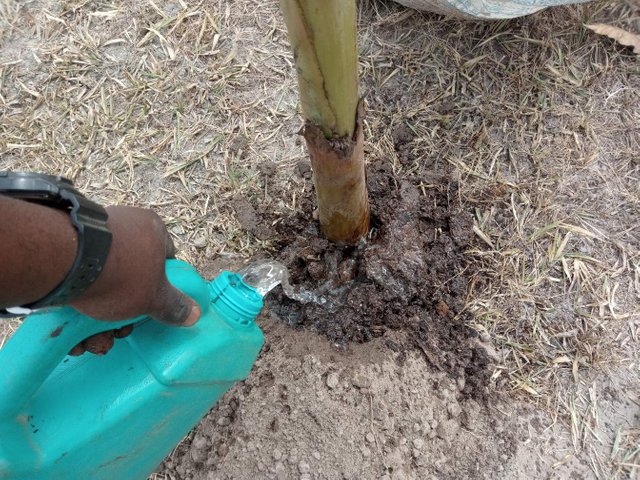 I had to poured more water to get it activated with the Poultry droppings as fertilizer. This is absolutely needed during the dry season for a period of time.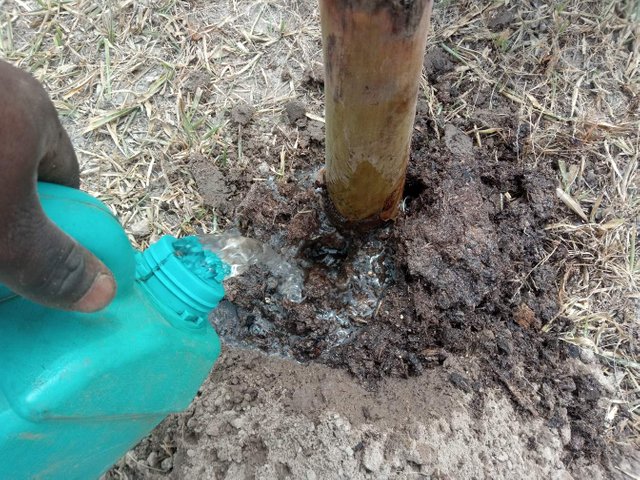 Step 4.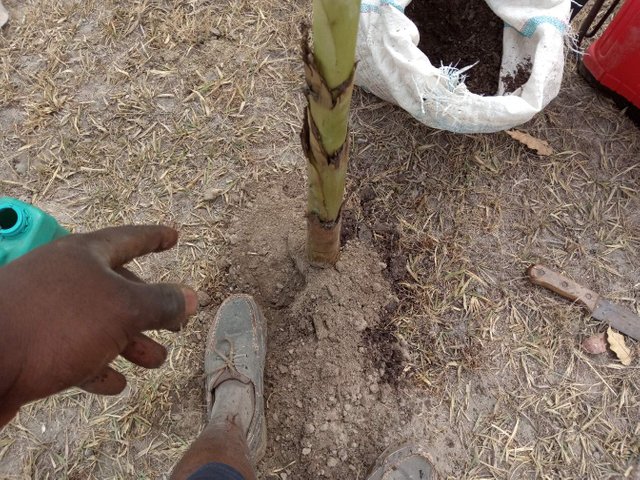 ---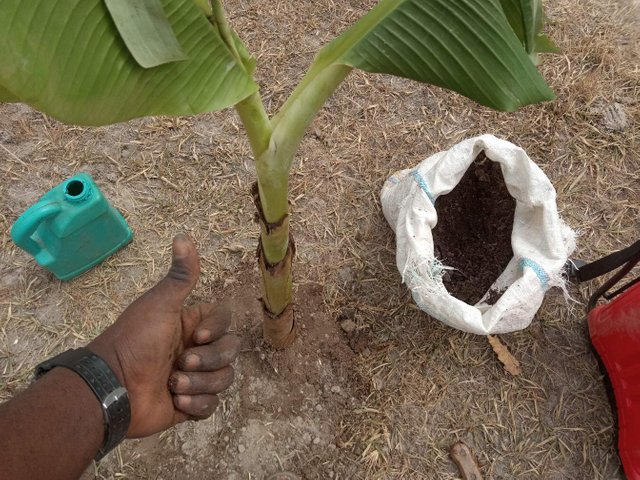 ---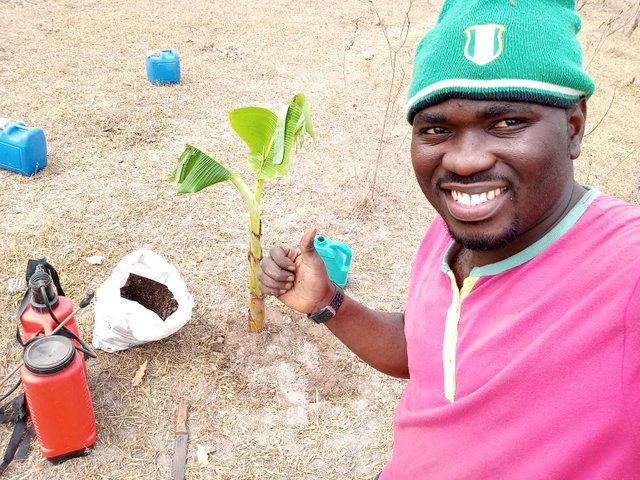 I had to poured more external soil to hold it firm to avoid logging at some point later in the Farming season.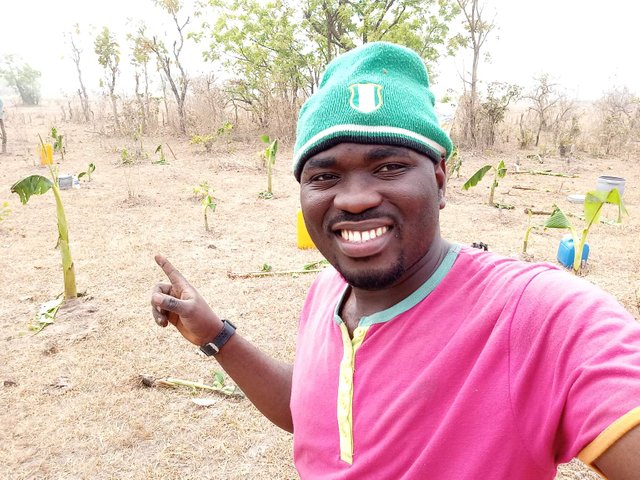 This was the new development so far on the farm.
---
Join The New Community For Agricultural Mindset 🌴🌿🍀🐐🐃🐇🦌🐰🦡🐺 On Steemit
---
Thanks For Stopping by And checking Out My Blog 📝📖🗒️
---
Original content by me, @mattsanthonyit
---
Please important note▶️, order than any stated link in my post otherwise every other photographs used in my posts are originally taken and owned by me @mattsanthonyit, if you like them and wish to use any of my images please contact me privately. Thanks🔛.
---
🗓️Date Capture: 12/2/2020. 📸Medium capture: Infinix Note5 Smartphone. 🌍Location: Ilorin.Kwara State. Nigeria. 🕰️Time: 9:47am ⚡Posted with: Partiko
---
If you actually like what you see😃😄😉,watch📷📺📸 and read📖📋 I would equally be grateful for an upvote♥️⚡ a very cool comment under my comment box or a resteem 🌀😏 for everyone to see ... and perhaps maybe you would like to follow me for more of my Post to show on your own feeds. Don't miss any of my Post.🔝. Special thanks to all who put big smiles on my face with Auto Upvote for always being supportive to me 💞💯.
---
Thank you for visiting my blog.
---
You Can As Well Join Me On Other Social Platform.
Twitter:
Check out Matthew O. Akinlotan [steemit @mattsanthonyit ] (@mattsanthonyit): https://twitter.com/mattsanthonyit?s=09
---
Instagram:
https://instagram.com/officialoluwagb...
---
YouTube:
[https://m.youtube.com/channel/UCPBPk8al3dnLy5xAWnbWT1w
---
Facebook:
( https://mobile.facebook.com/akinlotan...)
---
Steemit:
---
⬇️⬇️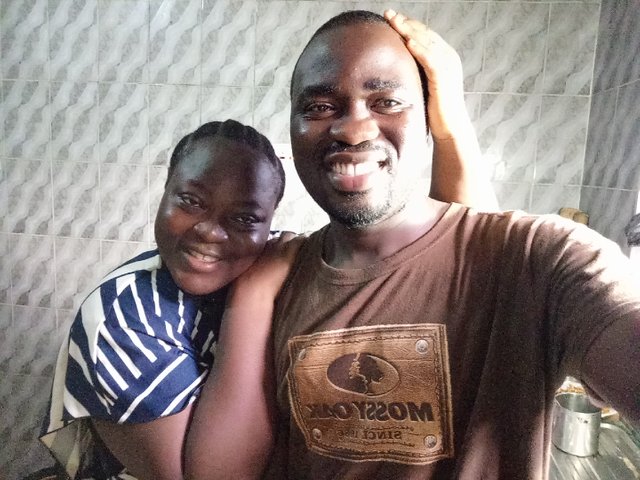 Matthew is a farmer and lover of steem. Steem has really helped my life to grow more healthier than I was, Steem testimony. I'm a Dad, husband and a hustler. Farmer who loves animals, he practice what he preaches . He is also a Photographer, Traveller , Mr Chef ( Loves Cooking) and above all, he is a blogger and a vlogger♣️♠️
Posted using Partiko Android