Duisburg - Rhein De/En Part 2
Virtuelle Tour für alle, die zu Hause sitzen müssen, Duisburg und den Rhein nicht kennen und für die anderen paar die mehr von Deutschland sehen möchten.
Virtual tour for those who have to sit at home, don't know Duisburg and the Rhine and for the other few who want to see more of Germany.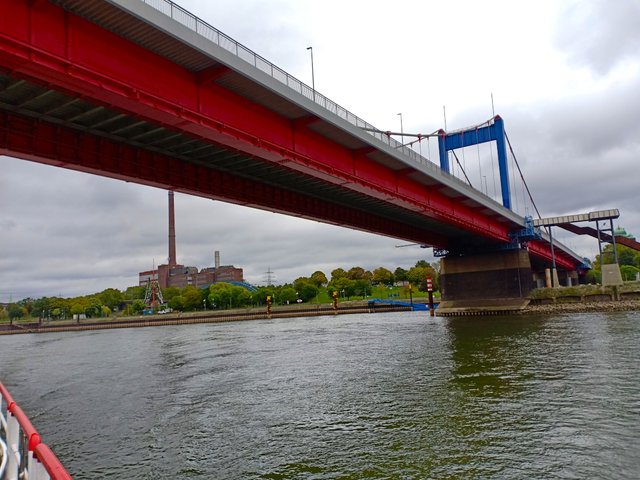 Auf dem Rhein und teilweise in die Seitenkanäle hinein. Vorbei an Landschaft und Industrie.
On the Rhine and partly into the side channels. Past landscape and industry.
---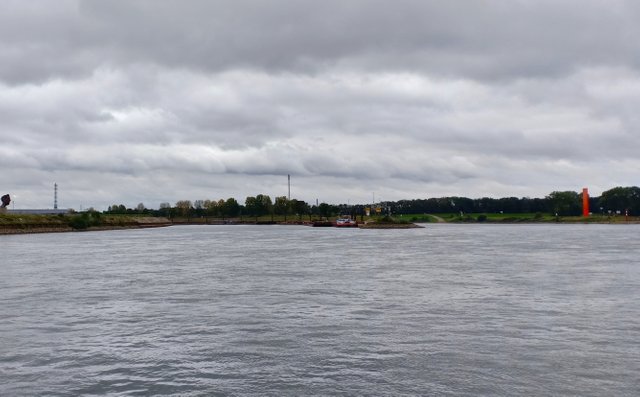 Von hier könnte es in den nächsten Fluss gehen, die Ruhr. Rechts die Orange Säule soll eine Bramme darstellen und auf die Stahlindustrie der Region aufmerksam machen.
From here it could go into the next river, the Ruhr. On the right the orange pillar represents a hot slab and points out the steel industry of the region.
---
Es gibt Schiffe, die als Hotel fungieren und weitere Strecken auf dem Rhein zurücklegen. Welche Städte genau angefahren werden, kann ich nicht sagen. Vielleicht geht es hoch bis zu die Niederlande und so weit es geht Richtung Süden.
There are ships that function as a hotel and cover longer distances on the Rhine. I can't say exactly which cities are approached. Maybe it goes up to the Netherlands and as far south as it can go.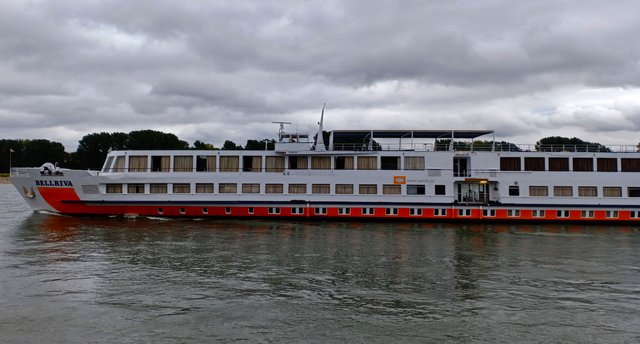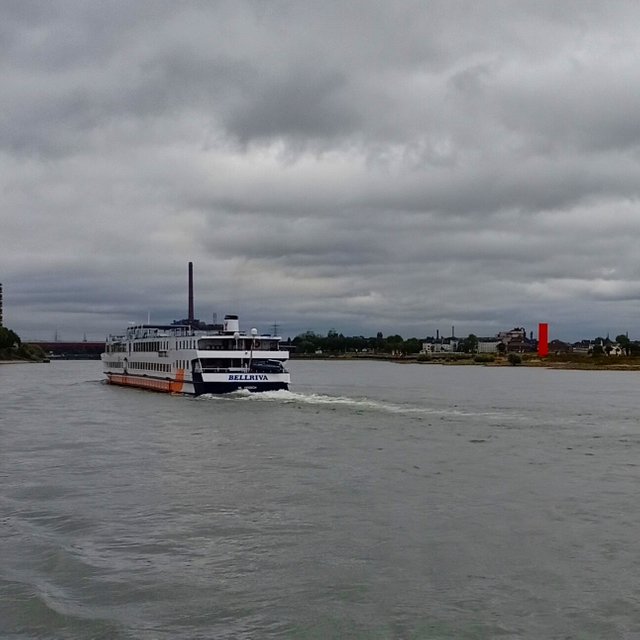 ---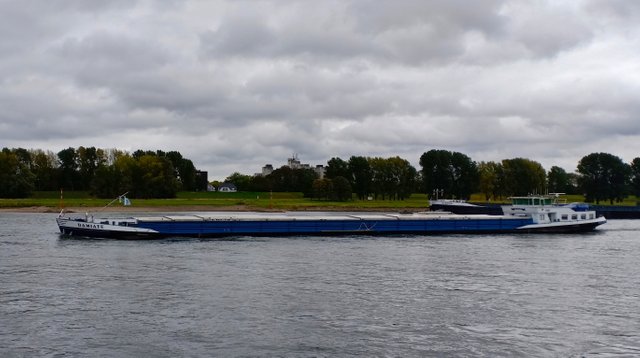 ---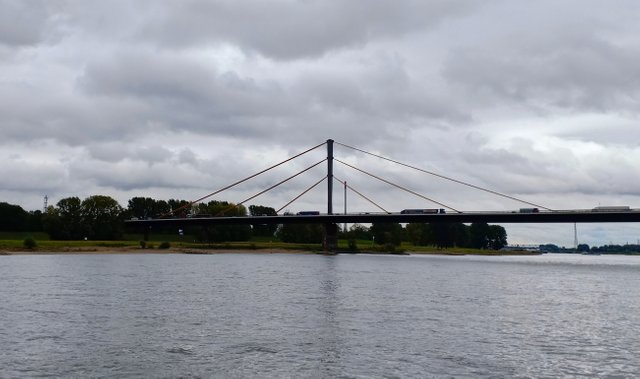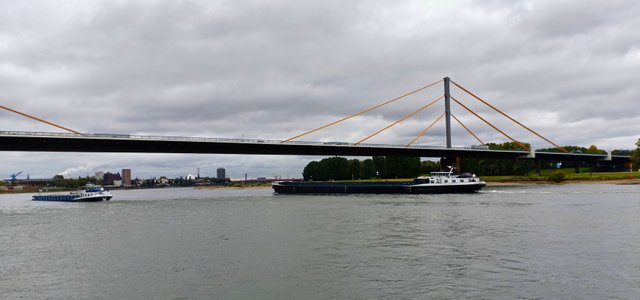 ---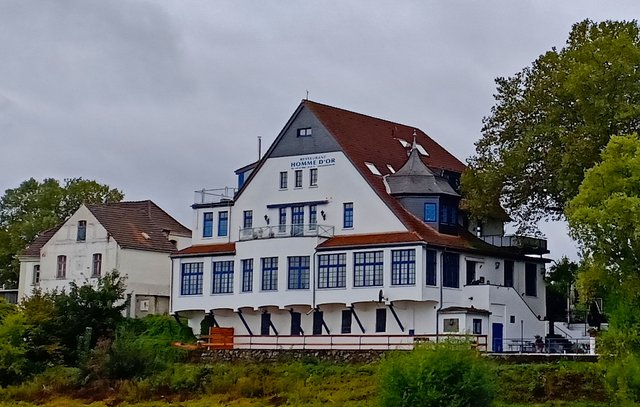 ---
Spannend sind die verlassenen Fabrikgebäude seitlich der Kanäle.
The abandoned factory buildings on the side of the canals are exciting.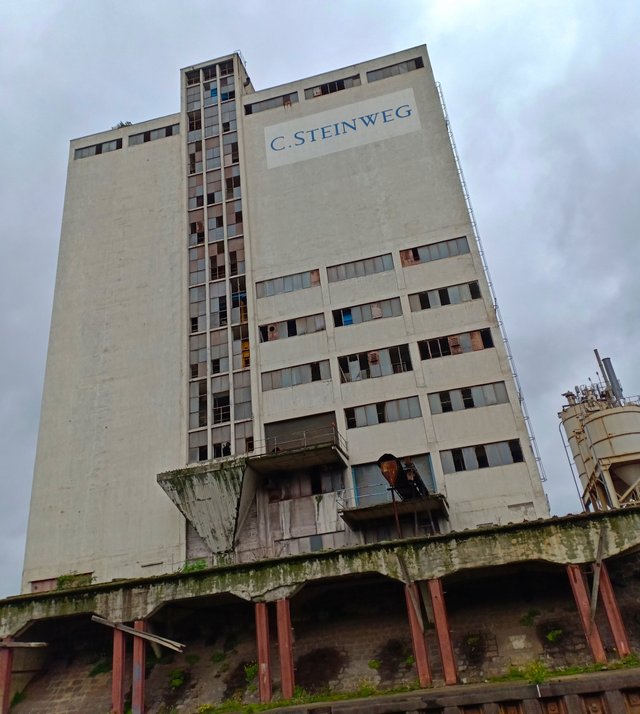 ---
Wie es sich gehört, mit Graffiti vollgeschmiert. Nur, wie sind die da hoch, an der Außenseite?
As it should be, covered with graffiti. But how are they up there, on the outside?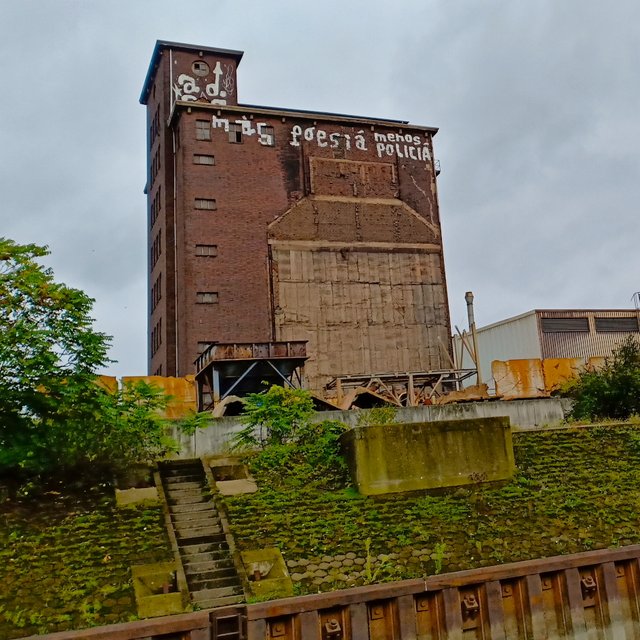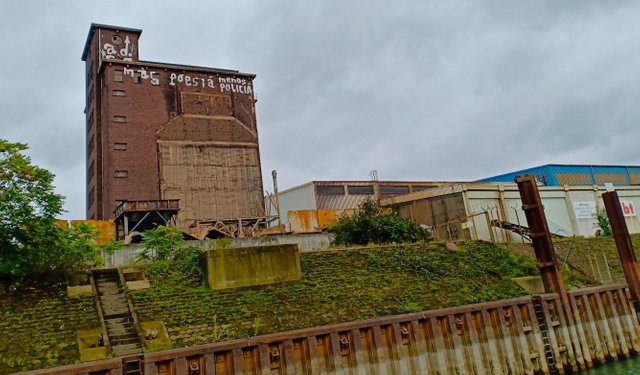 ---
Thyssen lässt sich schon durch den Rauch oder eher Dampf gut von weitem sehen. Wenn manch sich überlegt, wie groß das Werk ist. Die haben ein eigenes Straßennetz und haben die Größe einer kleinen Stadt.
Thyssen can be easily seen from a distance through the smoke or rather steam. When you think about how big the plant is. They have their own road network and are the size of a small town.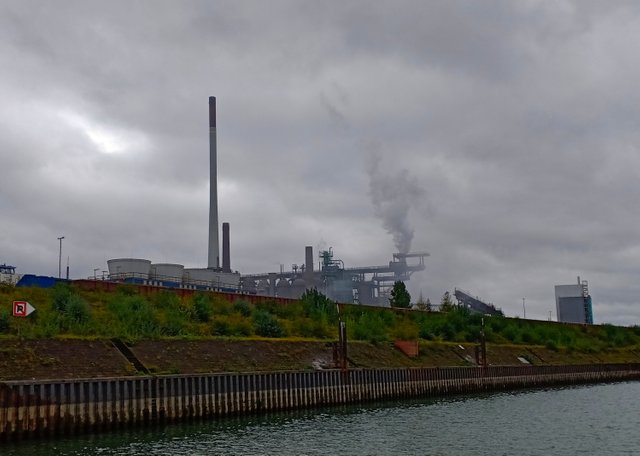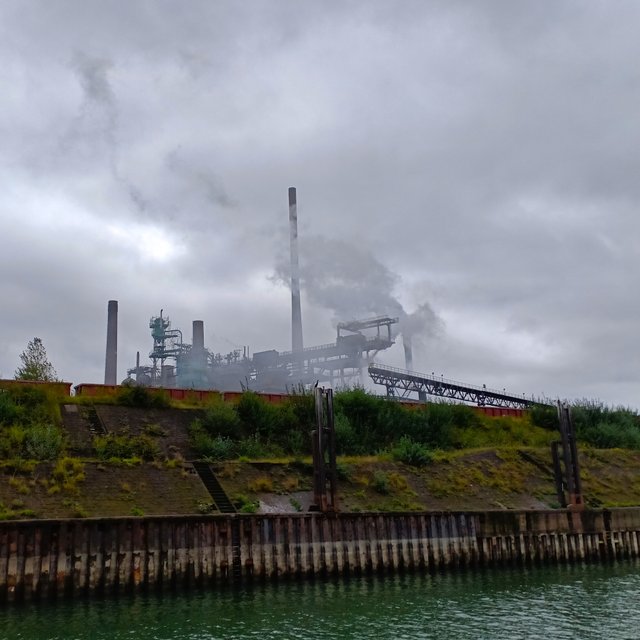 ---
Kräne dürfen natürlich nicht fehlen. Neben den Schiffen die wichtigsten Maschinen hier. Von alt bis Neu ist alles dabei. Vermutlich teilweise nicht mehr in Betrieb unbewegt und vergessen.
Cranes should not be forgotten, of course. Besides the ships, the most important machines here. From old to new everything is here. Probably partly no longer in operation, unmoved and forgotten.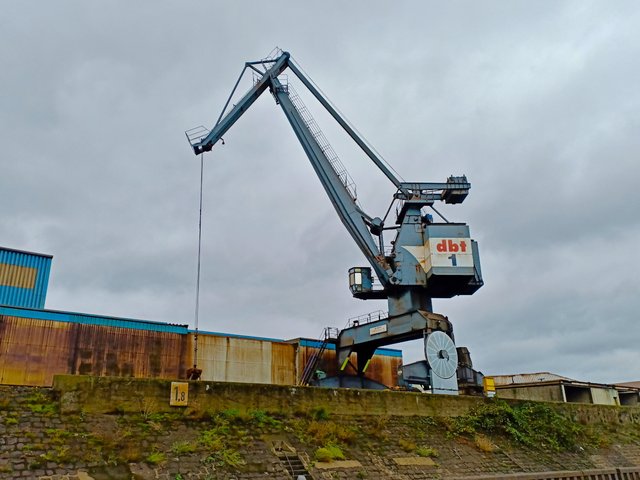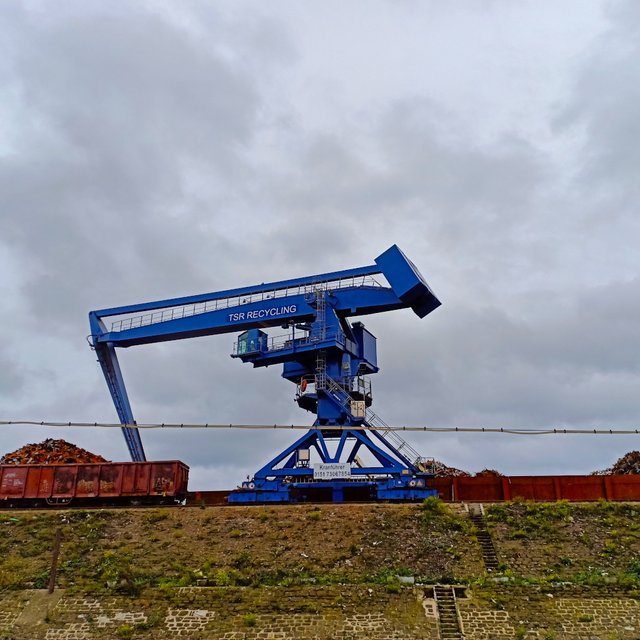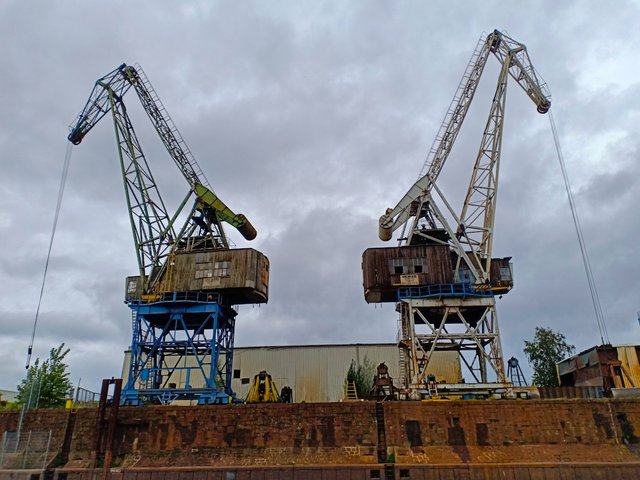 ---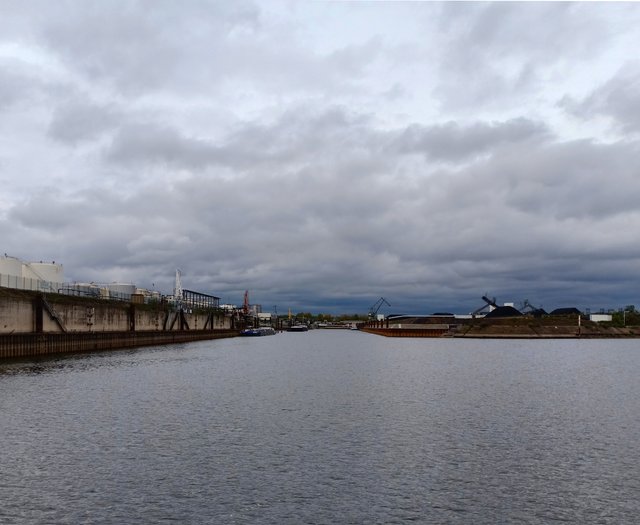 ---
Auch hier bei den Schiffen finden sich welche, die irgendwie vergessen aussehen. Die liegen zwischen all den anderen, die definitiv noch ihren Dienst tun.
Also here by the ships there are some that look somehow forgotten. They lie between all the others, which are definitely still doing their duty.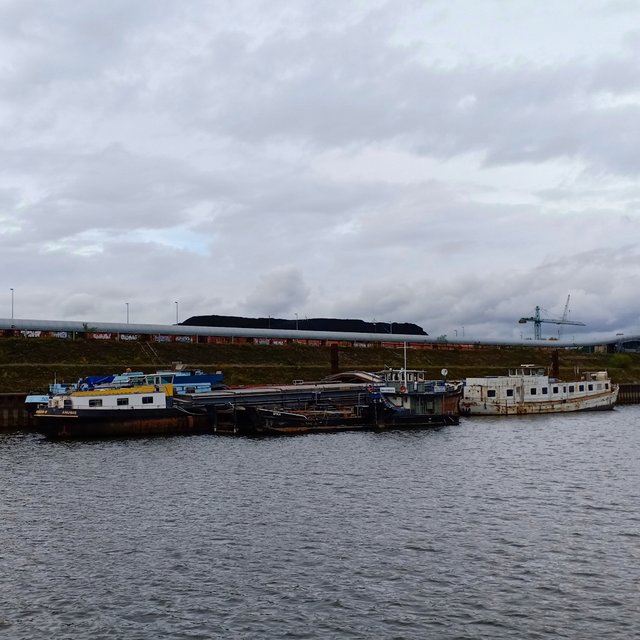 ---
Halden über Halden, gefüllt mit alten Autoreifen, Schrott und allerlei anderem was sich noch weiterzuverkaufen lohnt.
Pile upon pile, filled with old car tyres, scrap metal and all sorts of other things that are still worth reselling.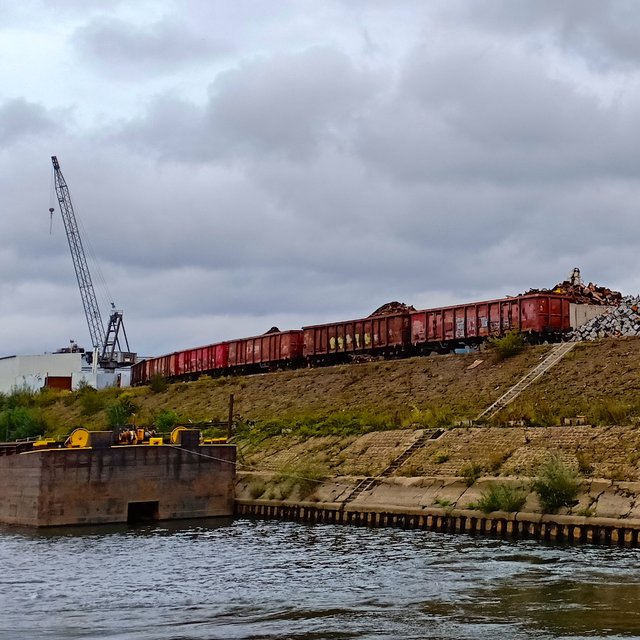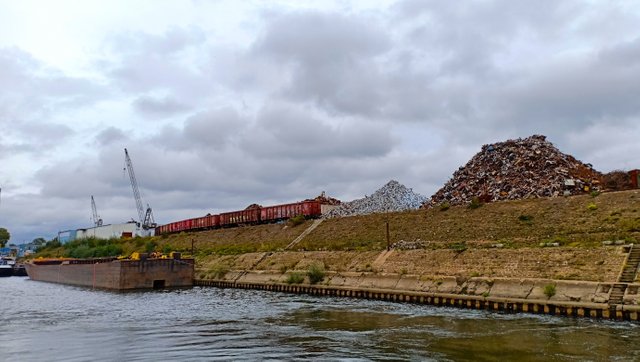 ---
Der hier gezeigte Kran könnte die komplizierteste Maschine sein. Es ist nicht wirklich ein Kran. Die Maschine kann zum Beispiel Kohle aus ein Schiff holen, ungefähr so wie es ein Schaufelradbagger macht. Die Ladung wird direkt auf ein Fließband geworfen und von da aus ins Lager transportiert.
The crane shown here could be the most complicated machine. It's not really a crane. The machine can, for example, take coal out of a ship, much like a bucket wheel excavator does. The load is thrown directly onto an conveyor belt and from there transported into storage.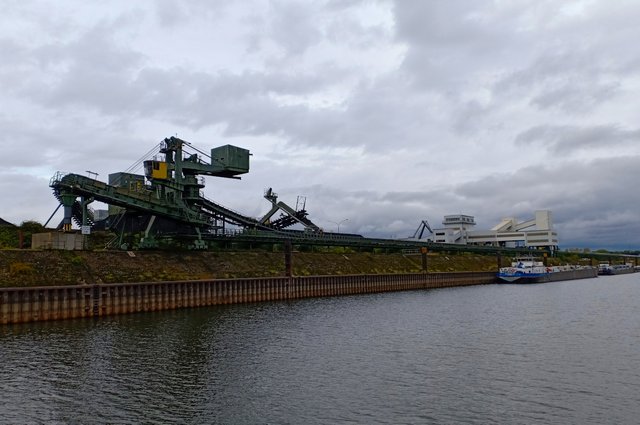 ---
Rechts, das Gebäude ist ein alter Kornspeicher.
On the right, the building is an old granary.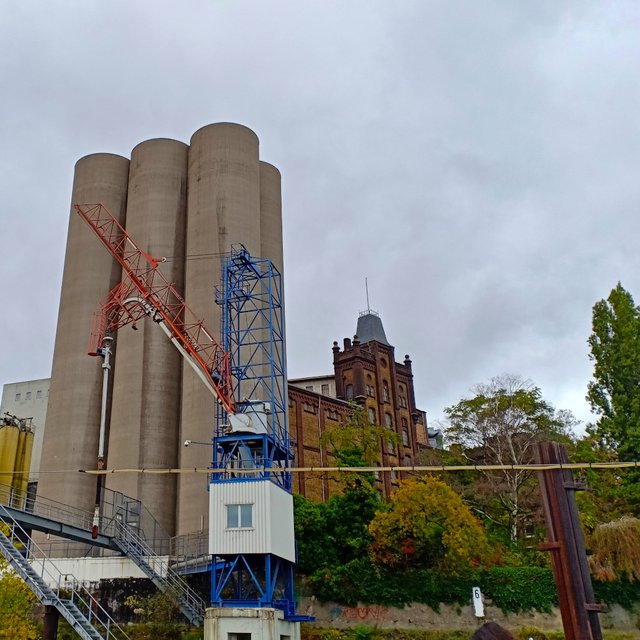 ---
Das Feuerwehrschiff des Hafens.
The fire ship of the port.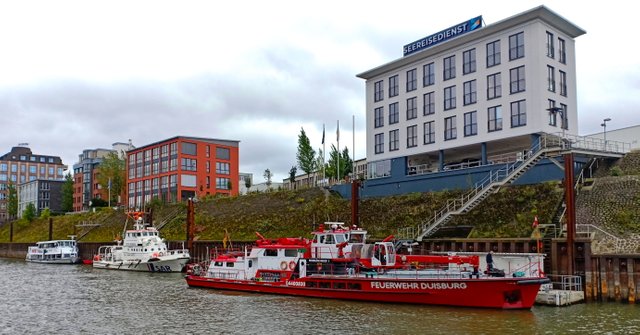 ---
Und wieder sind wir am Ende. Vielleicht gibt es noch mehr oder vielleicht auch nicht. Hängt davon ab was ich noch finde. Alle anderen Teile der aktuellen Serie findet ihr auf meinem Blog!
And again we are at the end. Maybe there is more, maybe there isn't. Depends on what else I find. You can find all other parts of the current series on my blog!


Grüße aus Malaysia! | Greetings from Malaysia!