Queen of the crows(new illustration)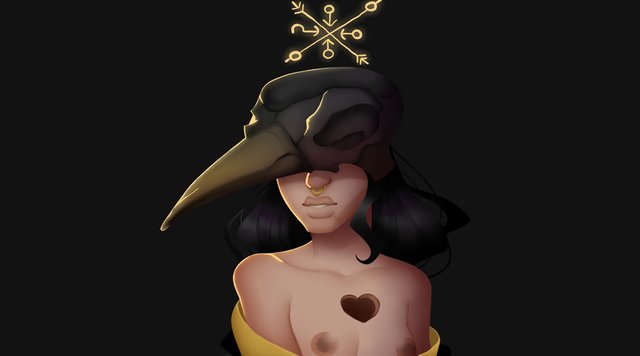 Hello friends, I take this opportunity to upload this illustration I made a few days ago but among so many things I could not put it here.
''Queen of the crows''
Beautiful queen of a spectral plane, a sculptural body accompanied by the lack of a heart, let us not be carried away by how it looks, in reality it is a cruel and cold being.
Hola amigos aprovecho para subir esta ilustración que realice hace unos días pero entre tantas cosas no pude ponerla acá.
''Reina de los cuervos''
Hermosa reina de un plano espectral, un cuerpo escultural acompañado de la falta de corazón, no nos dejemos llevar por su aspecto, en realidad es un ser cruel y frío.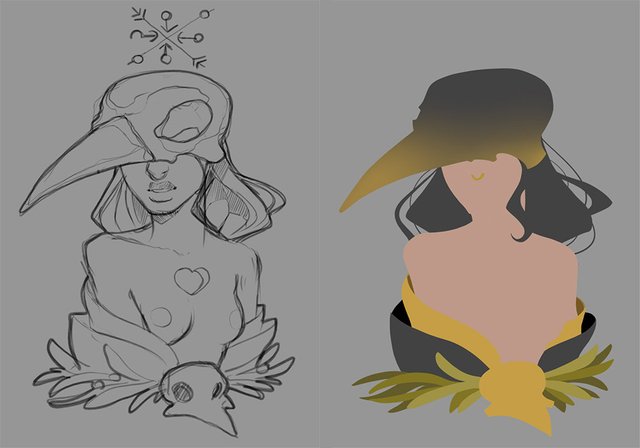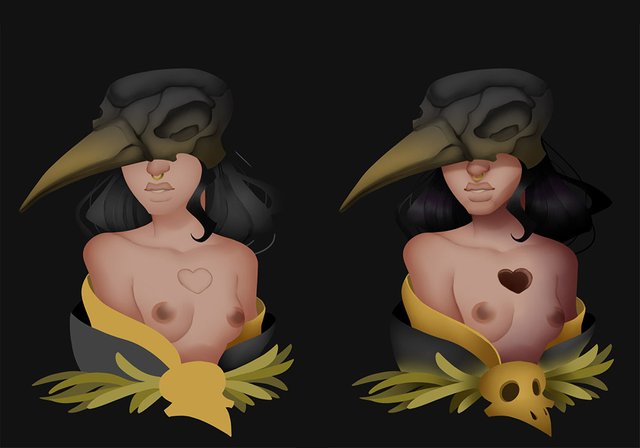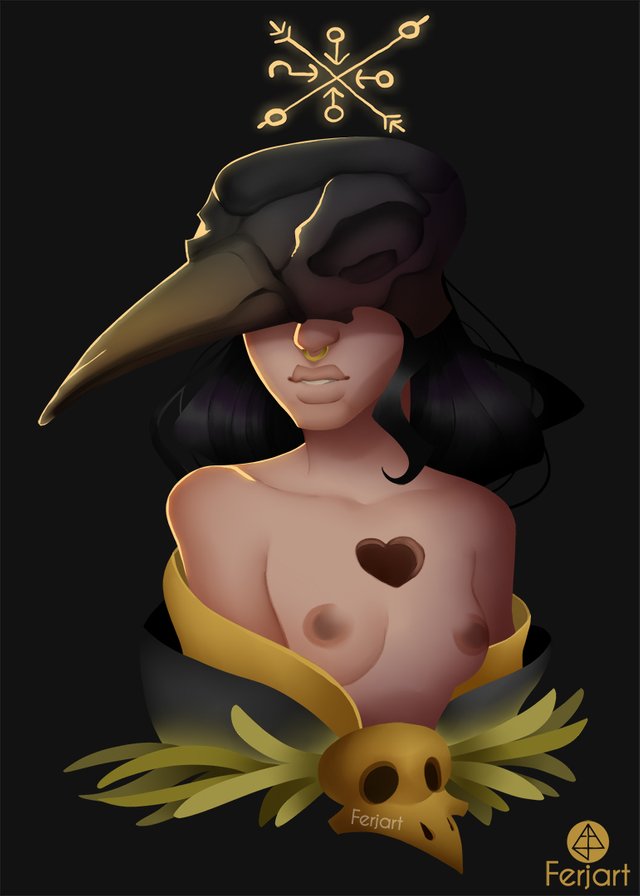 You can purchase the only existing copy of this work with a blockchain certificate in my Super Rare profile!
Puedes adquirir la única copia existente de este trabajo con certificado blockchain en mi perfil de Super Rare!