Underrated Albums - CACOPHONY - SPEED METAL SYMPHONY
Today i want to talk about, and introduce you to SPEED METAL SYMPHONY, the 1987 debut album from CACOPHONY
Who you say? A what?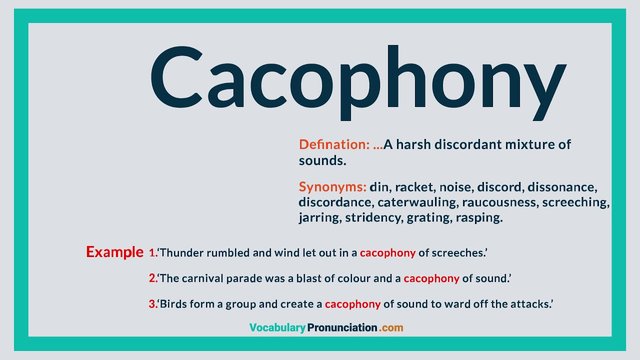 From the early eightees to mid ninetees we lived in the musical glory days of speed & thrash metal scene. Even nowadays people that do not have any affinity with the genre, have heard of the big 4. (Metallica, Slayer, Megadeth & Anthrax) But beside these, there were many more great bands and nice albums released, some of these gems. never went mainstream some never even made it out of the underground.
And even though they had two of the greatest guitar players of their time, Cacophony was one of those bands.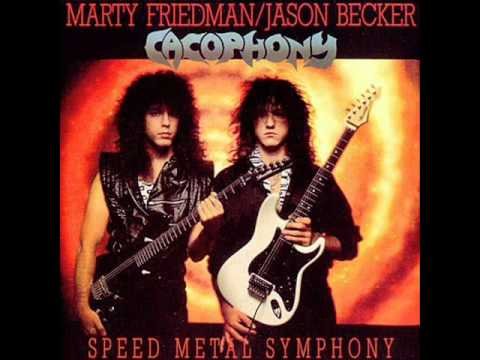 Cacophony is an American heavy metal band signed with shrapnel records
they formed in 1986 by guitarists Marty Friedman and Jason Becker
They released two studio albums and remained active until 1989, after which both guitarists forged their own solo careers and joined other bands.
The two albums released by Cacophony, were showpieces of the kind of highly technical playing typical of the 1980s shred era
songs featuring fast tempos & melodic solos
exotic neoclassical scales & dual guitar harmonizations
Several tracks were entirely instrumental, which prominently demonstrated Friedman and Becker's renowned technical skills.
In a 2009 article by Guitar World magazine, Speed Metal Symphony was ranked ninth in a list of all-time top ten shred albums.
And maybe now you listened to these songs, and think, omg ... these guys are great guitarists, why don't they have a career?
Well, actually they have
Friedman joined Megadeth and made it to the big four!

Becker joined David Lee Roth & in 1990 Becker won the coveted Best New Guitarist award from Guitar Magazine.
one sad but also admirable thing about Jason Becker,
While he was preparing for the New David Lee Roth album in the early nineties, Becker began to feel what he called a "lazy limp" in his left leg. He was soon diagnosed with amyotrophic lateral sclerosis (ALS; Lou Gehrig's disease) and was given three to five years to live
His ALS gradually robbed him of his ability to play guitar, to walk, and eventually his ability to speak. He now communicates with his eyes via a system developed by his father. Due to the nature of the disease, he remains mentally sharp and, with the aid of a computer, continues composing and releasing music.
His medical condition has remained stable since 1997 & In 2012 there was a movie release (worth watching calledJason Becker ain't Dead Yet.