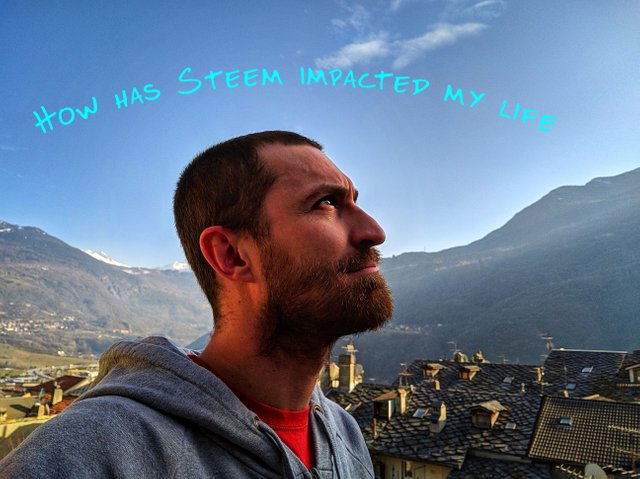 ---
Ciao Steemians!
Reading the article of @jaynie I learned about this initiative created by @theycallmedan, so I take this opportunity to thank them both!
After reading her beautiful article I stopped to think about how much this platform has affected my life, thinking about it I can say a lot.
---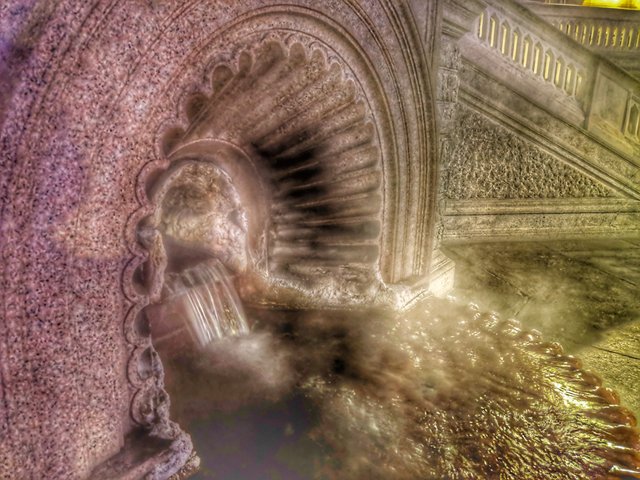 ---
Chapter 1 - My approach to Crypto World
---
We start from 2015, when a dear friend told me that he heard on the radio about Bitcoin, when he explained to me and other friends what it should be we had a big laugh because we thought was a utopia and didn't make much sense.
Over time this speech came out very often, but we always faced it the same way, with hilarity and a little bit of interest, even if none of us was so brave to take the first step.
One day, surfing a website I noticed they were accepting Bitcoin payements, so I decided to deposit few hundred box on Coinbase and take half BTC.
I never bought anything from that site and left it on the exchange for over a year. After few months my girlfriend, after discovering Coinmarketcap, warned me that that was worth $800!
Okay, I thought, I sold it and withdrew the initial investment leaving a little bit on the site, so I decided to buy more cryptocurrency, some Ethereum and Litecoin, whose value at the time was very low compared to now.
After my profit, some friends also decided to invest, the enthusiasm has had the upper hand and we created a chat group in which we could discuss it.
Over time we have become greedy and we looked only for profit, regardless of good projects and we ended up very badly with the Lending Platforms, but that's another story...
Those mistakes helped me to learn a hard lesson and to understand that we could be faced with something that could be revolutionary.
Just few of that group continue to trust in the movement, that was a terrible blow, only two of us continue to believe it, me and my man of the radio news.
---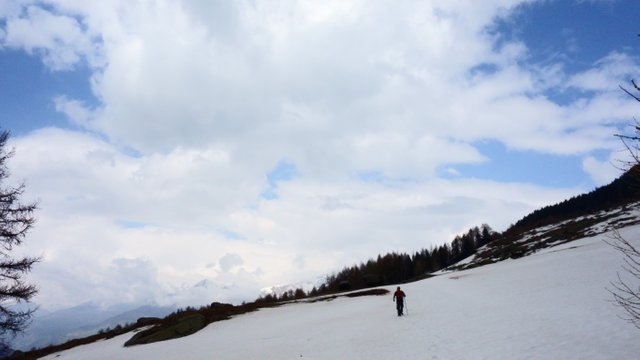 ---
Chapter 2 - How I became a Steemian
---
Now let's take a little jump backwards from the moral and monetary destruction that I just told you, let's go precisely to my brother's bachelor party, in June 2017, always my buddie told me about a platform where you could earn cryptocurrency by blogging.
I was so interested that I immediately subscribe, the first approach to the platform was completely wrong, my articles were quite sterile and with few words.
During time I learned that it wasn't enough just to write a few words and put photos to get satisfactory results, every day I was learning new things, reading very nice articles from other users and taking inspiration from them to improve myself.
Initially I was alone in the Steemit Ocean, after a few months I discovered the Italian community, which helped me a lot to increase my experience, but my primary goal changed slowly.
From wanting to earn money I wanted to improve and create well written and nice posts, but above all I wanted to meet people from all over the world.
So the Italian language alone wasn't enough for me anymore. I always understood English language, since I was a child listening to foreign music, but I learned to speak when I was working on a cruise ship, where for the first month I stay silent, thanks to the help of some Bulgarian friends, who taught me how to say a lot of new words, I finally started to speak and interact.
For 3 years I spoke English and when my adventure in the world seas ended for family reasons, I returned at home and started to watch only English language movies with subtitles.
Thanks to this I also learned to write and years later on Steemit I could practice writing. My interests are different and I never liked to limit myself to just one thing, especially to find new stimuli. In my blog you can find a little bit of everything and figure out who I am and what I love to do.
Now I don't know if this is good or bad, doing only one thing and doing it really well could be a wiser choice, the fact is that in this way I never get bored and I had the opportunity to learn about many communities, where I can confront with people and learn always new things.
---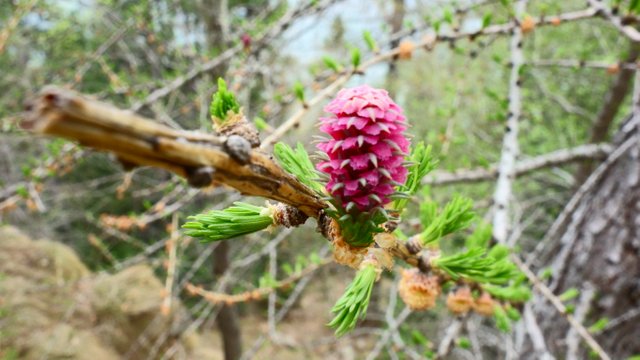 ---
Chapter 3 - Always and constantly improving
---
I've never really liked Social Networks, too many people who like to hide behind the keyboard to fight with someone or get revenge for something, fake news, almost zero intelligent content and a lot of garbage. Here is different, there are lots of good people and projects.
On Steemit I found practically a second job, that if it was for me would become the primary one how much I like to write and create articles.
Lately I work from 9:30 to 17:30, after dinner I start writing articles despite the fatigue accumulated during the day where I don't stay almost a moment stand still in the psychiatric community where I work.
When I can, I make some videos to upload to d.tube or YT, but only if I'm alone at home because I don't feel comfortable doing it when my partner is there, I'm a little bit shy sometimes.
Luckily for me, she's happy about my passion, otherwise she would have left me long ago, instead lately we decided to take the big step by getting married in a few months.
One of the things that gives me more satisfaction is being able to help others, as soon as I can I create tutorials, especially about cryptocurrencies or games, where I try to explain the contents in the most understandable way.
Thanks to the friendships I made here, I've been for more than a year Witness on Scorum, unfortunately we just abandoned the project, but I'm always available for any kind of collaboration and if someone needs can always count on me.
That experience was useful and I liked it a lot, organizing contests, opening and managing with some friends a YT channel, was very stimulating.
Now I'm 100% focused on Steemit after a couple of bad experiences elsewhere, you know how is it... You can never forget your first love!
---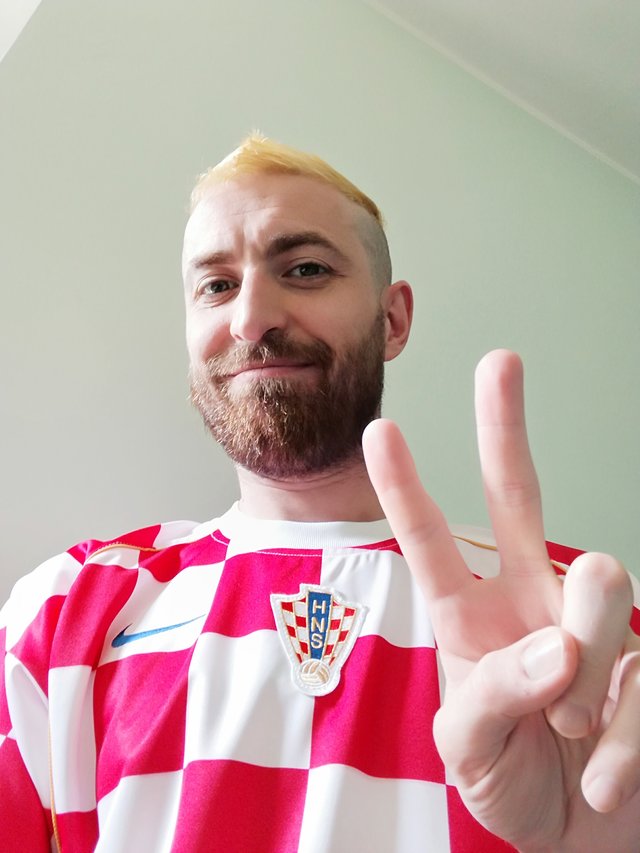 ---
Chapter 4 - Having fun
---
I'd stopped playing any kind of video games for years, but thanks to a game born on Steemit, Splinterlands, I resumed this hobby few months ago.
I must say it's one of the most beautiful and fun games I've ever played. Every day I spend an hour or so to complete the daily quest and try to climb positions in rankings.
Other very interesting games were also born here, the monster game is just the one that I prefer for now and to which I play more. The fun section is an added value for the platform which should not be underestimated at all.
---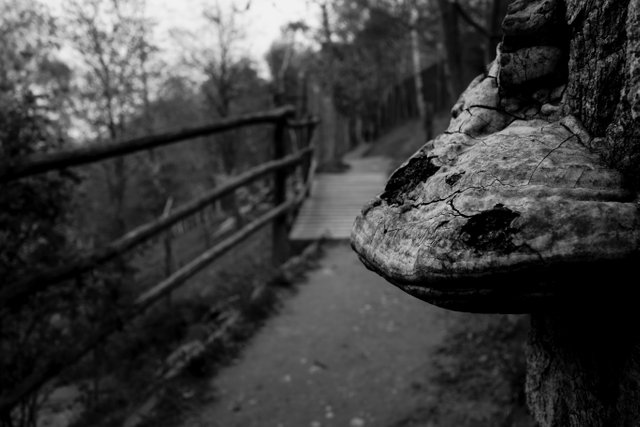 ---
Conclusion
---
If you have read this far you will have guessed my thoughts and understood what I think of this world full of opportunities and rich of knowledge, which manages to unite people who are the exact opposite and who live light-years away.
I could define Steemit a magical place, where you can express your creativity and meet people out of the ordinary!
Thank you my friends Steemians, it's a real pleasure to be here with you!
---