Dinner outside at our fave restaurant in new normal era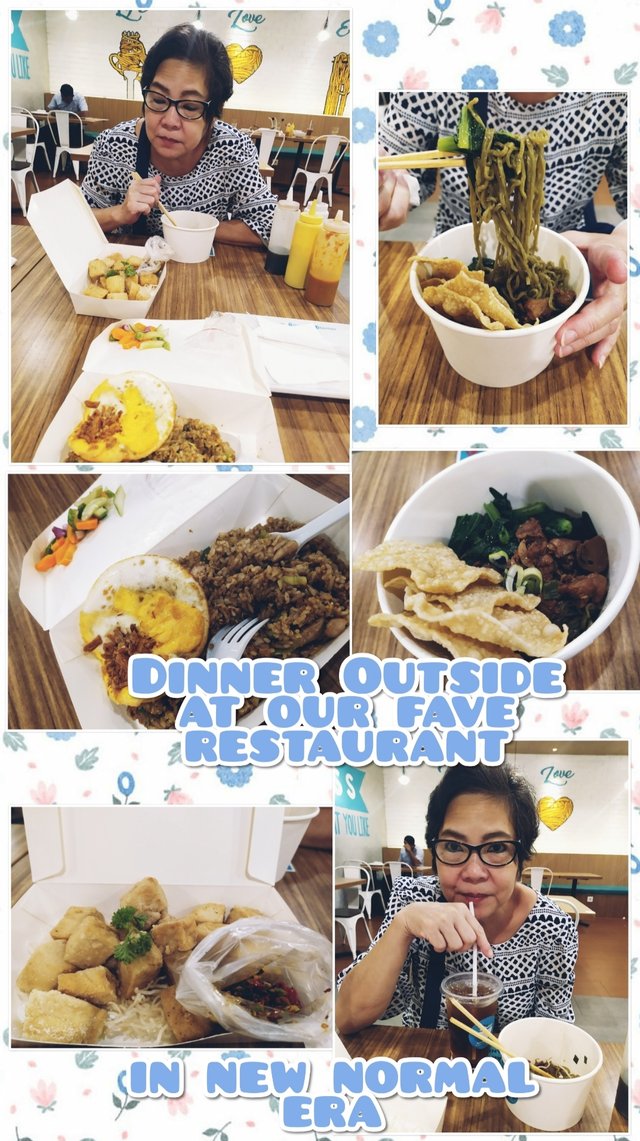 Hello, friends especially foodies!
Last night, my mom and i decided to have dinner outside to one of our favorite restaurant, Bakmitopia. It was located on 6th floor Blok M Plaza.
Here how it looked like

Now they prepared hand sanitizer and IN-OUT gate. And also they limited their customers in the store and also tables and chairs.
The Dining area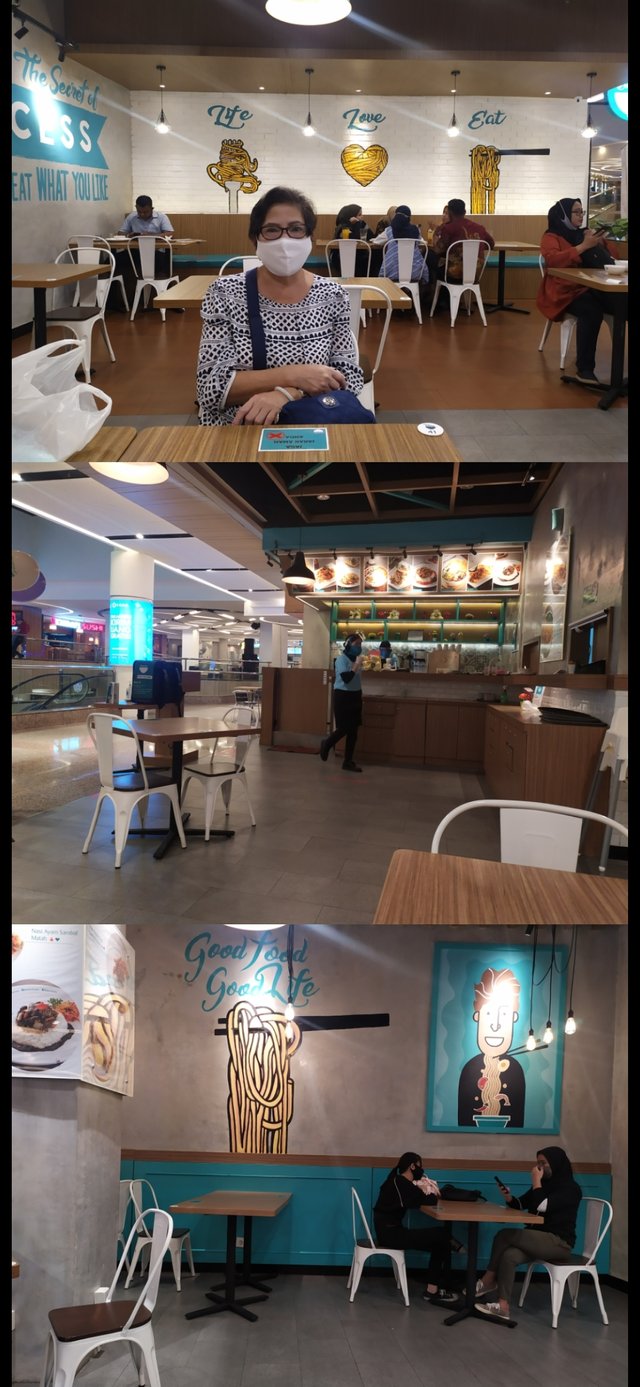 Some customers had already been there when we came. No wonder, here they always keep the dining area clean and neat, and also comfy, feels like home.
The menu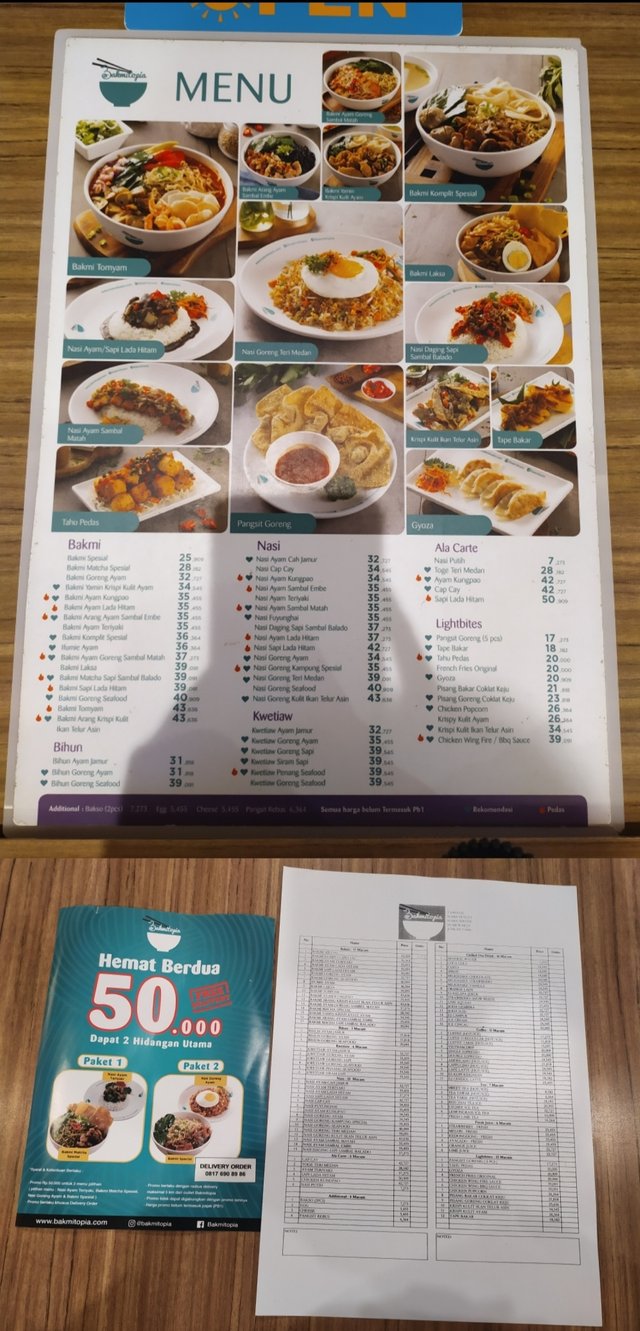 What different than before now that they copied a menu for us while the large menu they put near the entry gate. They also offered package menu for two persons.
To keep clean, we ordered then also asked them to serve our dinner in single used box which they usually used to serve takeaway food.
After ordered, we only needed to wait around 15 minutes for our food came one by one.
Mom's came first,

it was their special matcha noodle which had green colour from the vegetable they used to make it. It tasted savory and sweet with the chicken mushroom and crispy fried skin on the top. So delicious, the noodle was not too soft nor hard.
Mine came then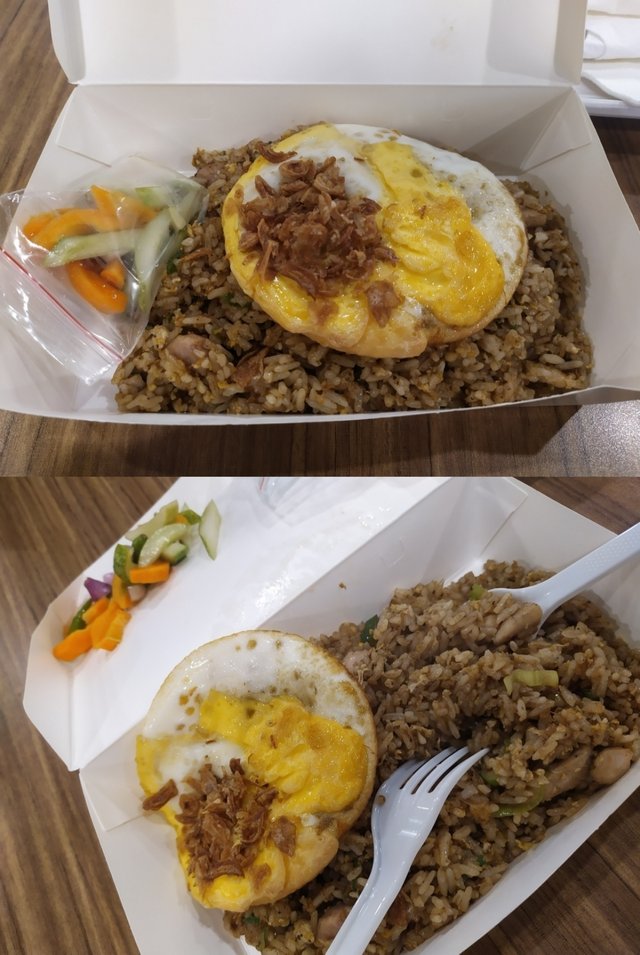 It was the chicken fried rice with the sunny side up egg on its' top. Tasted so yummy with savory and a bit sweet flavour. You must try it too.
Our snack came later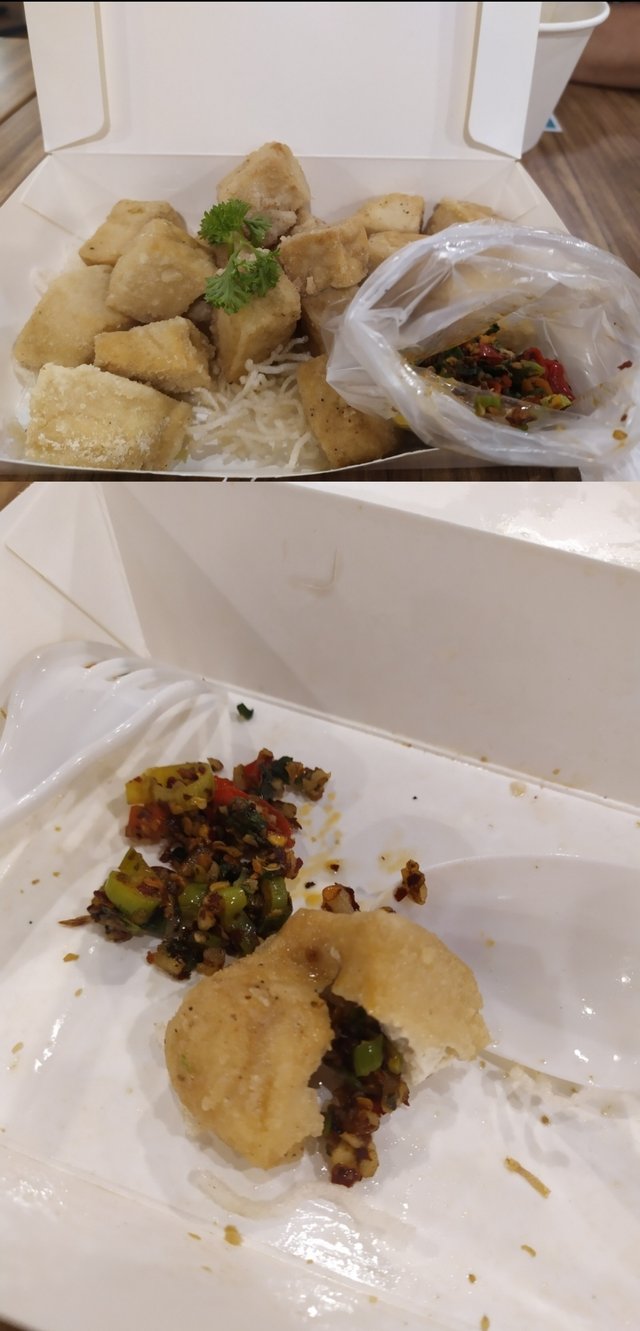 This was my favorite soft tofu with spicy sauce. You could like us, asked the chilli to be separated. It tasted crispy and savory. Crunchy outside and soft inside, so yummy. Don't forget the chilli sauce to make it spicier and more delicious. They used chilli, chinese leak and also garlic for the spicy sauce.
We enjoyed our yesterday's dinner.

The Price

For the dinner and also i took away their dumplings we paid only 98,000 IDR which included a sweetened ice tea(we had a voucher of it).
Of course we would come again here soon, one of our favorite restaurant in Jakarta. It had totally great food and great service. All of the servers were nice and friendly here and of course the food had quality and also the most important thing is hygienic.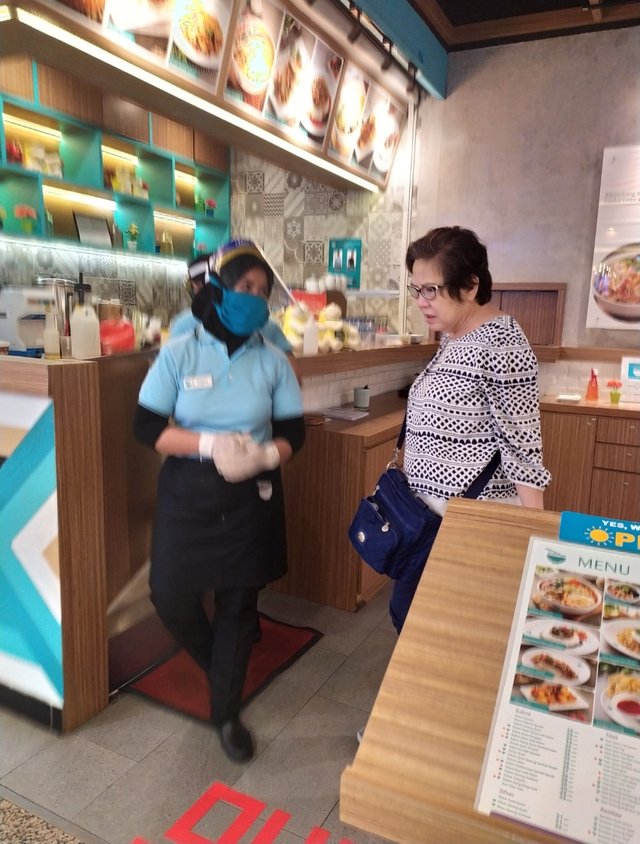 I invite you to try come here too
Bakmitopia
6th floor
Blok M Plaza
South Jakarta