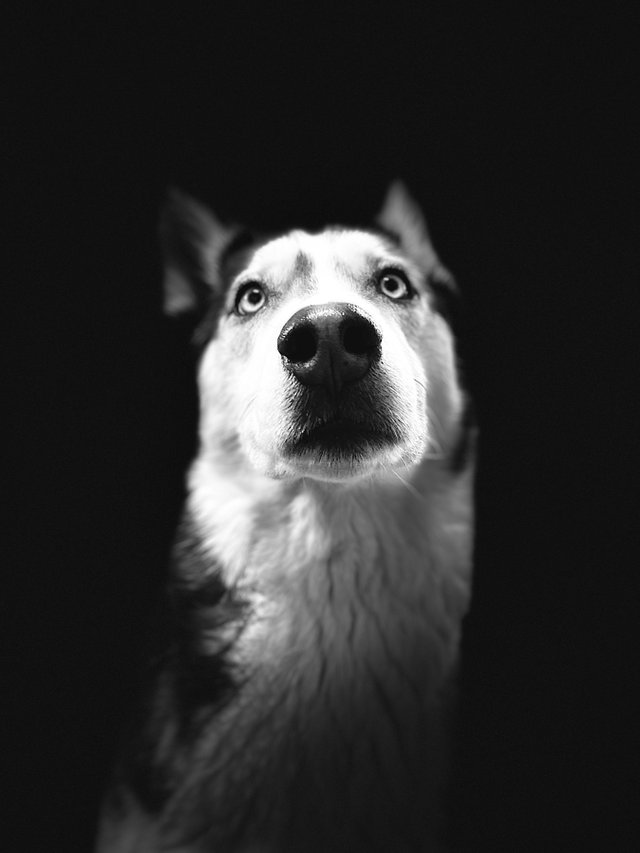 Photo taken by me @derangedvisions
New Portrait Modes

Yesterday I traded in my iPhone XR for an iPhone 11. My wife has an 11 and I was jealous of the pictures that my wife was able to take with her phone because they were so much better than mine. The iPhone 11 has some pretty cool new portrait modes that you can do that really isolate your subject you are taking the picture of and create a nice bokeh in the background.
It also has some pretty cool lighting effects to use for the portrait settings. For this photo, I used the "Stage Light Mono" light setting. One really cool feature is that the editing that you do to the photos is non-destructive, so you can go back and change things, including the lighting set up that you wanted to shoot with.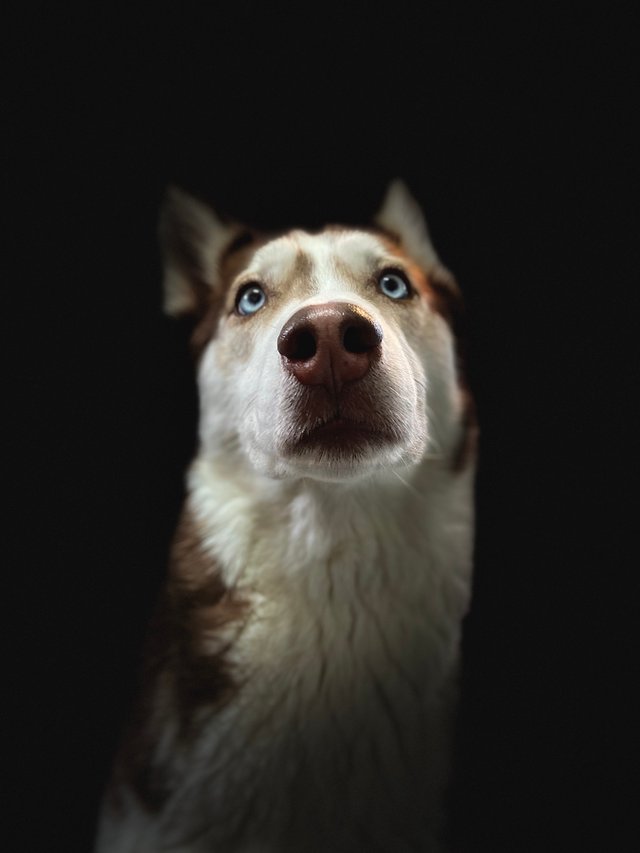 Photo taken by me @derangedvisions
For this edit, I used the "Stage Light" setting. The cool thing about these new features is the ability for the subject you are shooting to be isolated from the background and essentially have all of the background erased as if they are in a studio. I took this photo in my kitchen, so the background has my dining room and some walls, but they are gone now.
One of the downsides of this feature though is that it is an algorithm that the software uses to mask out your subject to isolate it and it can be hit or miss at times depending on what you are shooting. I did it with Rusty a few times and his whiskers got cut off because they went outside of his face and got lost into the background. So it works best on things with well defined edges, not fluffy hair.
Anyways, enough rambling for now. The top photo is my entry in the Photo 52, 2020 Challenge, Week Number 4 contest that is run by @wwwiebe. It is a pretty cool weekly contest that is going to run all year with a different theme each week and have a special grand prize for the winner at the end of the year. Here is what the grand prize winner will receive:
At the end of the year I will put up a dPoll with all of the weekly contest champions, at which point there will be a few days before NYE where the community can vote for the Grand Champion. The Grand Champion will receive 60% of all Steem in the Photo52 account by Dec 31! For instance, if the account has a total of 100 Steem, then 60 Steem will be given to the Grand Champion.
So to help increase the amount of Steem that is in the account, every time I enter the contest, I am going to set a 15% beneficiary to @photo52. This is shaping up to be a fun contest that I would love to continue to support.