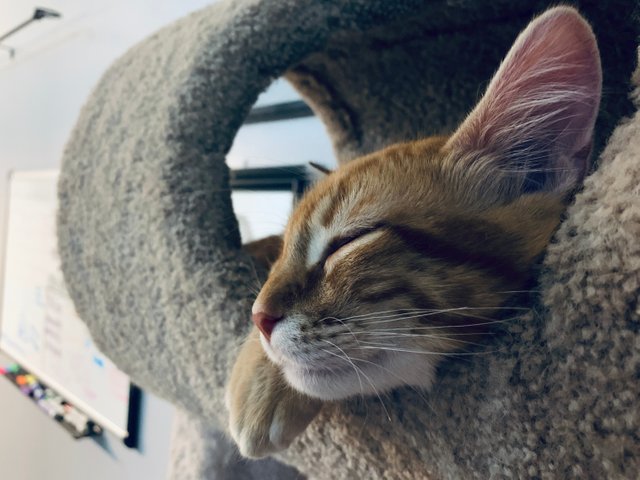 Photo taken by me @derangedvisions
It's been a busy week

It has been a busy week and I just got home from work. I dropped my wife's car off in the shop to get some new tires on it and now I am trying to relax a bit before we have to go pick it up.
I wish that I could relax as much as Rusty because he looks super chill up in his cat tower sleeping. Keiichi on the other hand is just being a weirdo right now.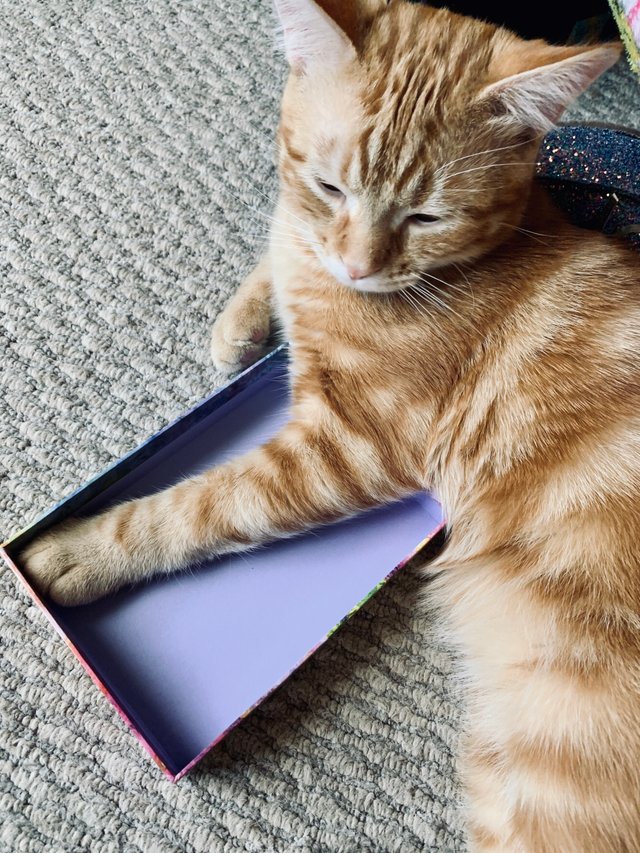 Photo taken by me @derangedvisions
You know how cats like to lay in boxes? Well Keiichi is too big for the lid of my wife's tarot card box, but he thinks that he is still laying in it if he just puts his arm in there. What a doofus.
Let's see what you guys have for #caturday. I actually remembered today, so I am glad. Show me your best cat pictures in the comments.
I am hoping that tomorrow after work Faith and I will be able to do some painting. It should be a lot of fun. Thanks for stopping by. You are awesome!
10% Beneficiary set to @null