Vegan Lentil Mushroom Pate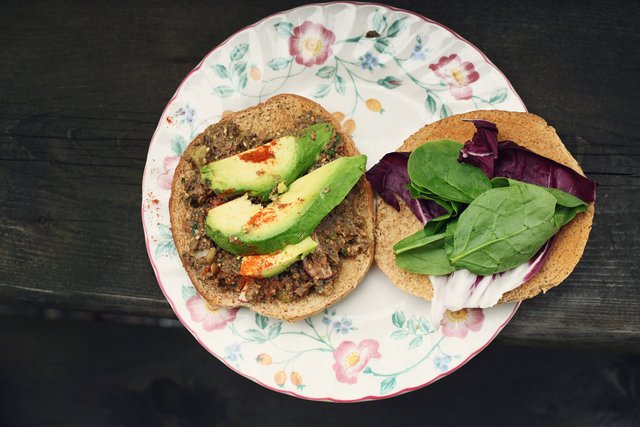 Yesterday tensions were high in the in-laws house. The old folk shop mostly at Costco and stock up like they are running a restaurant. There is a years supply of ketchup and oddly enough nobody uses it except me once in a while. There are stacks of bacon packs in the freezer although they eat bacon just about everyday so I guess it doesn't last that long.
With all of the items bought in large amounts, they ran out of hand soap. They need a particular kind in a large container that is clear and the least expensive. They drove across town to Costco but the line up was way too big. We told them we would go to the local supermarket and get some.
They tried the dollar store their other favorite place but the line up was too big.
The tension built up very high over soap. We reassured them we would get some, as soon as we had our breakfast which was really late afternoon brunch since we could never find a peaceful time to go to the kitchen. (There was enough soap to last for a few days).
I have been working with a giant bag of lentils for over a month now. It's getting smaller finally. This time I made a veggie pate which would require only quickly boiling the lentils. The rest could be prepped on the broken dishwasher in the corner where I try hide in order to keep the rest of the counter available in case they want it.
My blender is not the perfect way to grind things like this so I have to do everything in small amounts.
Veggie spread with lentils and mushrooms
2 cups cooked lentils
1 medium carrot grated
1 cup walnuts
2 cups cooked mushrooms
1 stalk celery diced
1/2 cup red onion diced
4 or 5 radishes sliced
1/2 cup chopped parsley
5 drops liquid smoke
3 tablespoons tamari or soy sauce
juice of half lemon
3 cloves garlic minced
1 teaspoon salt or to taste
1 teaspoon pepper
1 teaspoon cayenne pepper or paprika
1 tablespoon maples syrup
1 tablespoon tomato paste
1/2 teaspoon sage
1/2 teaspoon oregano
1/2 teaspoon thyme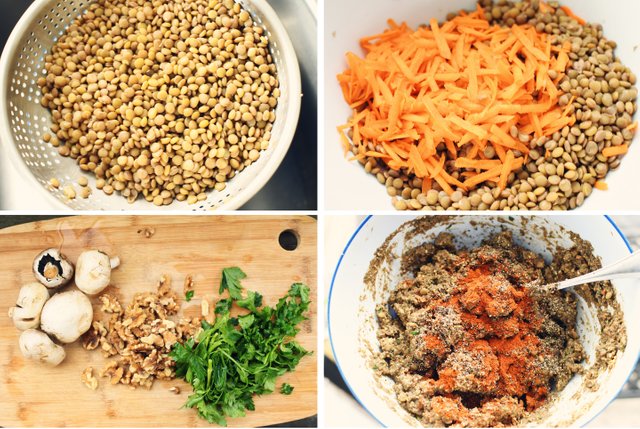 If you have a food processor you can put the lentils,carrots, mushrooms, parsley, walnuts, garlic and spices in and grind it so that it is either smooth or a bit chunky according to your preference. I went for chunky because I had no choice and I wanted some crunch and texture.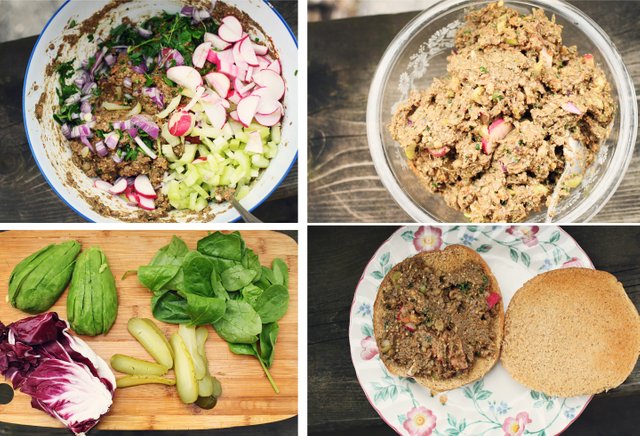 After everything is ground up, you can add the rest of the ingredients and mix together.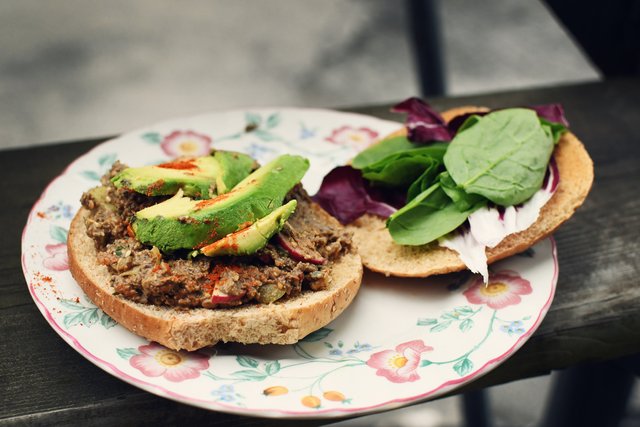 I try not to consume too much bread but I couldn't resist having a sandwich since we were so hungry.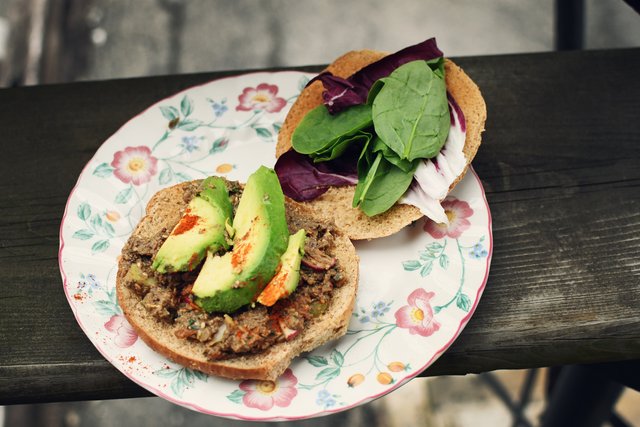 We stuffed the sandwiches with what we had in the fridge. The avocados were perfect so we through that on with some spinach and radiccio.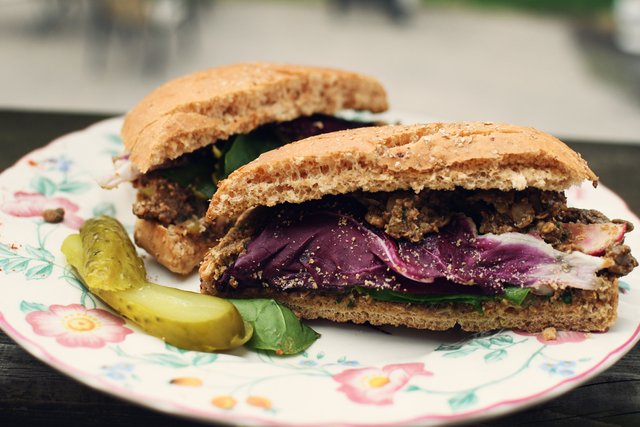 With the leftovers we will just fill some lettuce leaves which would be ideal for avoiding gluten if you are on a gluten free diet.