Love Is Not Enough In A Relationship
Relationship is like a car, it has different compartment...without putting things in place you can not move from a point. You need your car keys, you need to fuel the car, engine oil is needed...there is also a space for water amongst other things.
Most times we go into a relationship without being sure of what we want from it. We see someone we like, cute, pretty or handsome and yeah we say we are in love believing that is enough to keep or build a relationship. Now, love at first sight is very possible but one thing I am trying to point out is that only Love cannot keep a relationship. If we want want to build a lasting relationship we need to be ready to work hard for it....because relationship is hard work. Just like a car needs fuel,engine oil and some other things to work so also does relationship.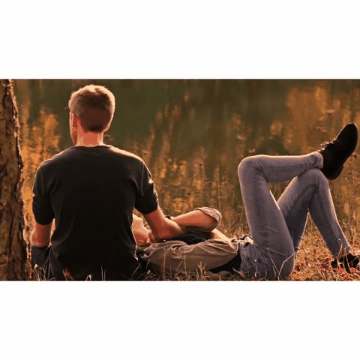 pixabay
Important Things In A Relationship
Communication ~ This is one of the important thing a relationship needs. An healthy communication with your partner and even your friends...an honest communication. As the meaning implies, you have to give each other time to share their thoughts, opinions, feelings and even vent out their anger if that be the case...only that way you understand each other's perspective of things.
One other thing is listening to your partner...which is an important thing we need to consider when having a conversation. Learn to listen to the other person, his or her expressions while they talk, you learn a lot when you do that.
Understanding ~ One thing I believe is that you cannot understand someone fully, no matter how much we think we understand someone...we see a new side to the person as the day changes. Just like a book...each day comes with something new about that person. Keeping an open mind to want to know the person you are with helps you understand them better.
pixabay
I believe people change with time not necessarily to someone bad but just into someone you never knew them to be...which can be as a result of a lot of things but having to understand them and what caused the change makes it easier. Try being in their shoes, walk in them and have a better feeling of what they might be going through...make an excuse for them if possible.
Trust ~ Trust is the confidence you have in someone, your partner. Believing that they are reliable and loyal to you. Trust is a the foundation through which every relationship strive. Trust makes one feel secured and reassured, knowing someone got you and is there for you. Most times trust get trampled on either intentionally or unintentionally which ends up shaking the foundation of a relationship. When this happens it is always so difficult to build that trust back no matter how much love exist between both parties.
Trust makes you feel secured and reassures you of the love your partner has for you...even when he or she meets with the opposite sex, you are confident and assured that they won't betray your trust.
pixabay
I wish things were so easy but then nothing good comes easy. You want to build a lasting relationship be ready to put in lot of work to make it a success. Love, communicate, understand and above all trust your partner.
Some of the images used are from pixabay as sourced above and created into gifs using giphy.com.

The first image is mine with a touch of effects and edits.
❤❤❤❤❤❤❤❤❤❤❤❤
Thanks for stopping by, stay safe and stay positive
Original Post Written By @bliss11