Over-use of Kron: Yes I am guilty :)
Use of Kron the Undying
I landed with a Earth quest @splinterlands today. I love Earth deck, lately it is my second favorite deck, it used to me my first, but slowly I think Dragon splinter is taking over. One of the thing I tend to do a lot is overuse Kron the Undying :) I have explained a strategy to use Kron in 12-13-14 mana battles. But I like to experiment a lot and be playful, so I used Kron in this case in a 18 mana battle.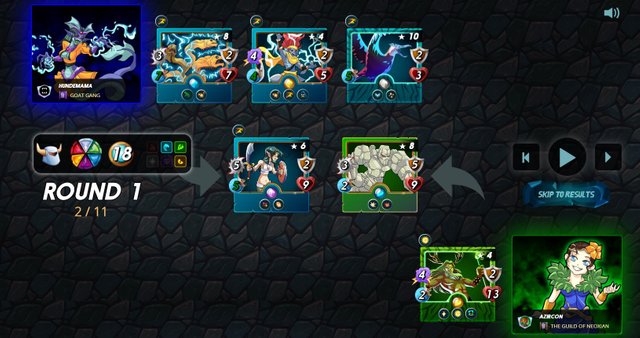 Technically I could have use Xander Foxwood, and used Flesh Golem in front. But, I thought what the hell, it is for fun anyways! So I used Lyanna and Stone Golem in the front and Kron at the back.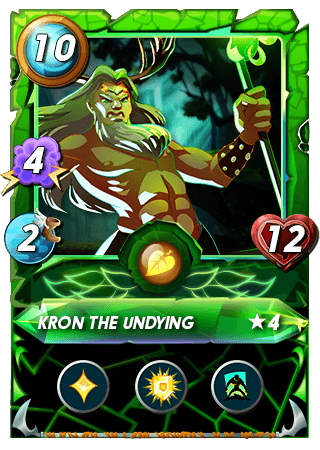 A have Kron maxed, and it is incredibly fun to use.
As you can see from the stat below; at Level 4; Kron has Heal, Divine shield and Last Stand abilities. The reason Kron shines at the lowest possible mana (12-mana) battle is mainly due to its Last Stand ability.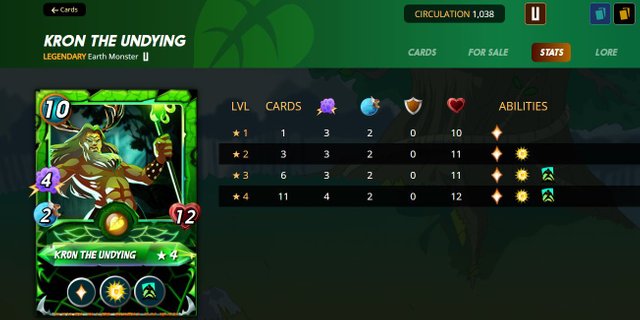 So in the end it was a nice win for me, although I must admit that it was a tight battle. I should have used Flesh Golem with Xander though.