ULOG: NATURAL HEALING OF SPRING WATER
Most of the time when we talk about natural medicine, it pertains to natural food and supplements. But today I will be sharing you a place where people come to heal themselves naturally.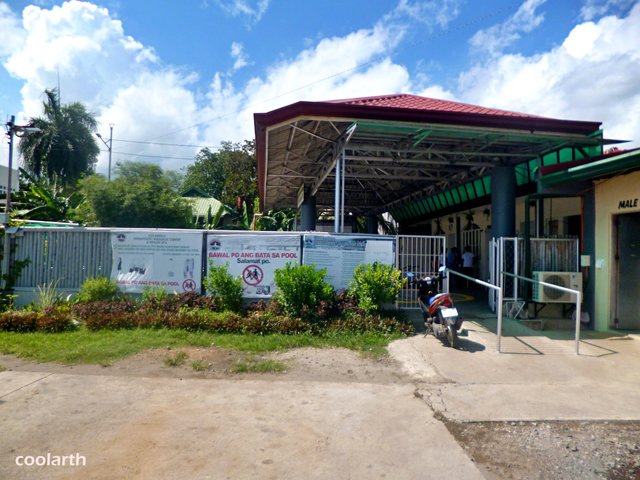 This is a Natural Therapeutic Hot Spring facility constructed by the municipal government of Los Banos, Laguna, Philippines for its residents to enjoy a natural hot spring water for FREE. A large and individual pool were built filled with hot water coming from Mt. Makiling. The ground water was made hot by geothermal activities in the foothills of MT. Makiling and Mt. Banahaw. Los Banos is located at the foot of Mt. Makiling that's why hot spring water is plenty.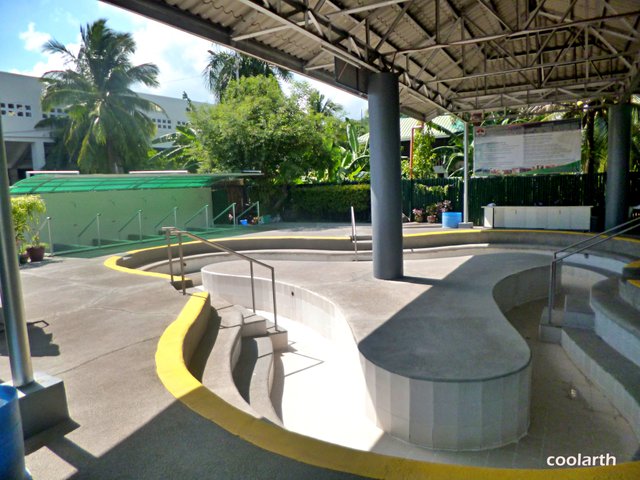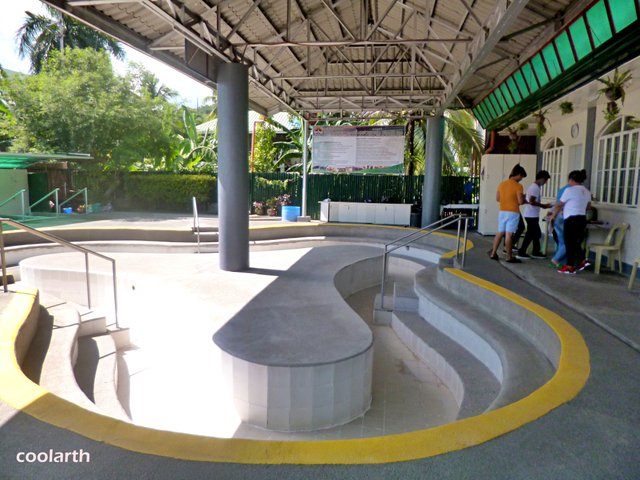 This is the internal view of the facility that the local government built for public use. When I took the photos, there were no water yet because we're still under General Quarantine. When the quarantine restriction is lifted, this facility will be serving the public again.
This location has plenty of ground water deposit that is hot from the mountain, that's why there were plenty of resort operating in the area. This is a premiere hot spring resort location because of the quality of mineral hot water being used in swimming pools. However, the government wanted to serve its people especially those who need therapeutic treatment from this water by providing this facility.
The pools are being filled with water in the evening because people are coming early at around 4 o'clock in the morning. They will submerge their body in a very hot water in the pool. Before they submerge to the water, vital signs are first taken. The therapist present must ensure they have a normal vital sign before taking a bath because the heat may have different effects on them.
The effect of the of the hot water is very relaxing to the body, I was able to feel it several times. For those aging persons, the relief of pain from their arthritis were their primary concern. It became daily habits to many because it relieves many of their health problems.
What are the health benefits of hot spring water to the body?
There are many health benefits hot spring water can provide us. Here are some of them;
It relieves pain brought about by arthritis or rheumatism.
It promotes better blood circulation. The presence of minerals such as calcium and sodium bicarbonate promotes good blood circulation and better oxygen flow.
Heal skin problems. The high silica content of the spring water can smooth and soften dry and rough skin.
It reduces stress and promote sleep. The mineral in water helps our body in reducing stress by relaxing tense muscles. 5. While as our body temperature rise when you get out of the water and cool down, it promotes sleep.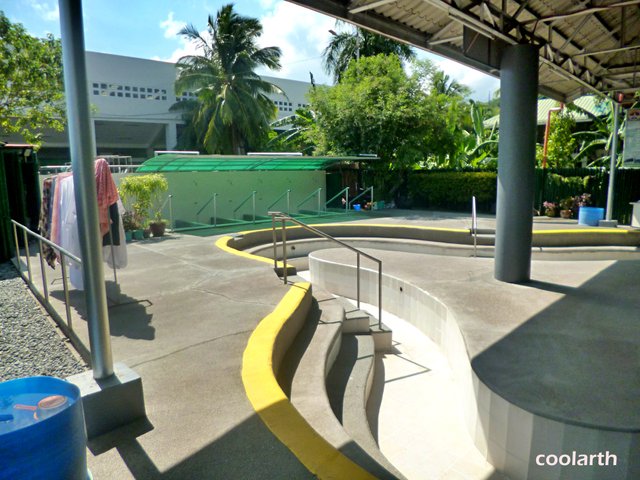 After submerging from the hot spring water of the pool, anyone can have a therapeutic massage located in the right side of the pool area where there are rooms for them to have their therapeutic massage. There are therapeutic therapist that awaits them with minimal fee. It is cheaper by half compare to commercial therapeutic massage. The therapists were graduate of TESDA, a government vocational school. They assure everyone that the service they will get is excellent.
The therapeutic massage relaxes tense muscles and promote good blood circulation. It relieves body pain and promote sleep. A total health and well being.
The facility was not build just to help people regarding their health but also to help therapist to have a job. This is a very beneficial project of the municipal government.
As this facility becomes popular, folks from other municipalities and cities are coming to have a relaxing and therapeutic experience. If you happen to come to the town of Los Banos, experience the healthy pampering from our Therapeutic Natural Hot Spring.
I hope you like what I shared to you!
Your Blog Owl,

Follow Me: