SUMMER PRODUCTS CONTEST SERIES || Create A Post About Summer's Cosmetics | Bangladesh-বাংলাদেশ Contest | Week-01 |
Hello Friends!
---
Hope everything is going well...😊
My Bangladeshi friend @shohana1 invited me to participate in this Interesting contest organized in the #Bangladesh-বাংলাদেশ community. Today I would like to share my summer care products with you all. You too can share yours by participating in the contest Announcing Contest: STEEM SUMMER PRODUCTS CONTEST SERIES || Create A Post About Summer's Cosmetics | Bangladesh-বাংলাদেশ Contest | Week-01 | 15 Steem In Prize Poll
---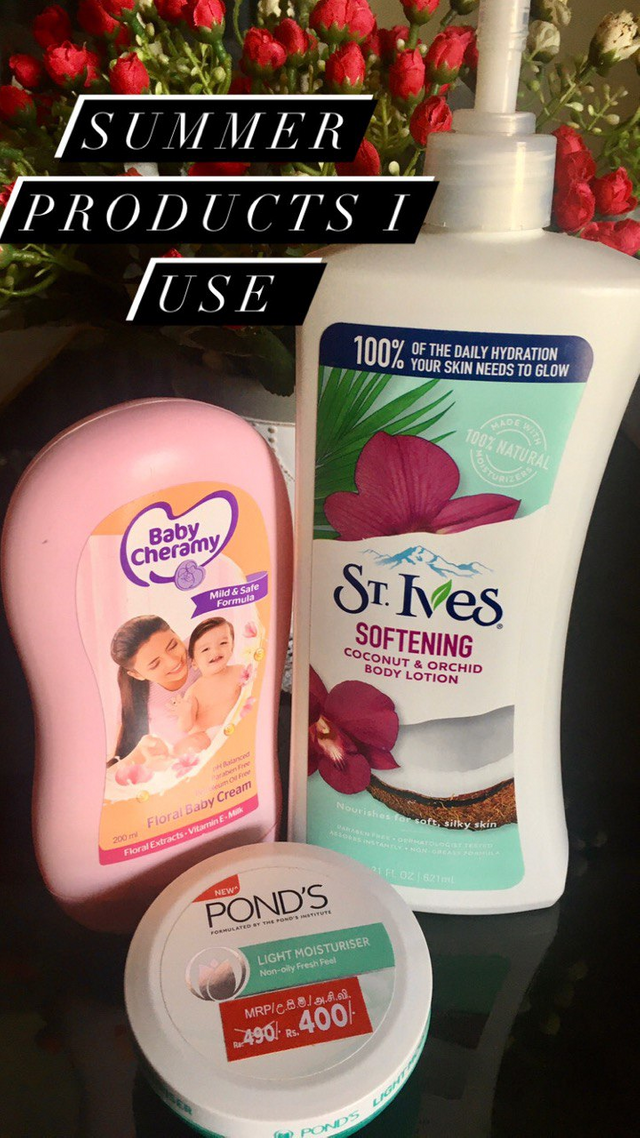 First of all, I should say I use very limited beauty care products and stick to one product when I feel it works best for me. I'm a person who reads the ingredients behind every product and decides whether use it or not. After doing my own research I purchase the product. So I can ensure these products which I mention below doesn't harm your skin and cause any side effects.
So without any further delays let see what are my favorite summer products.
Ponds Light Moisturiser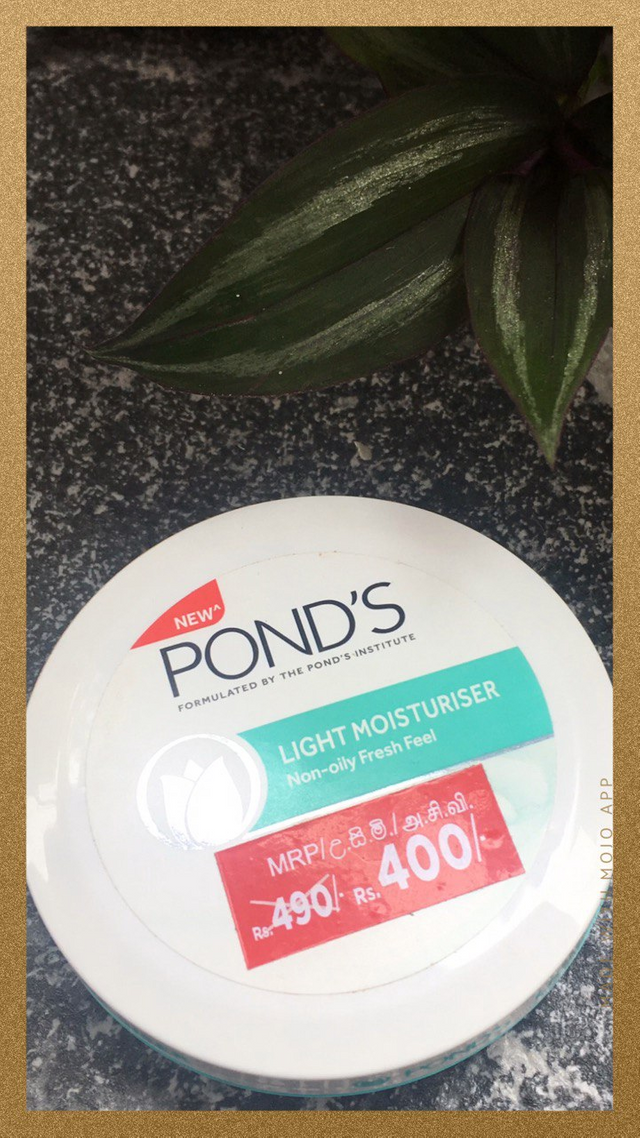 To be honest I always try to skip products which as Paraben in its ingredients. But in Sri Lanka, it is very hard to find cosmetic which has less toxic chemicals. And even it's available, it's very expensive to use for day-to-day use. This product contains paraben but I haven't found any product which suits my budget and does its work.
So I use this product only when I'm wearing makeup. That means like a primer. It works well as a primer. It does not make my skin oily. It keeps my skin moisturized. I don't know how it will work on a person who has pimples but a person who has normal skin like me can be used it as a day cream. Also, it is affordable compared to other moisturizers in the market.
Cost of Ponds Light Moisturiser - 400 LKR | 2.09 STEEM
St. Ives Body Lotion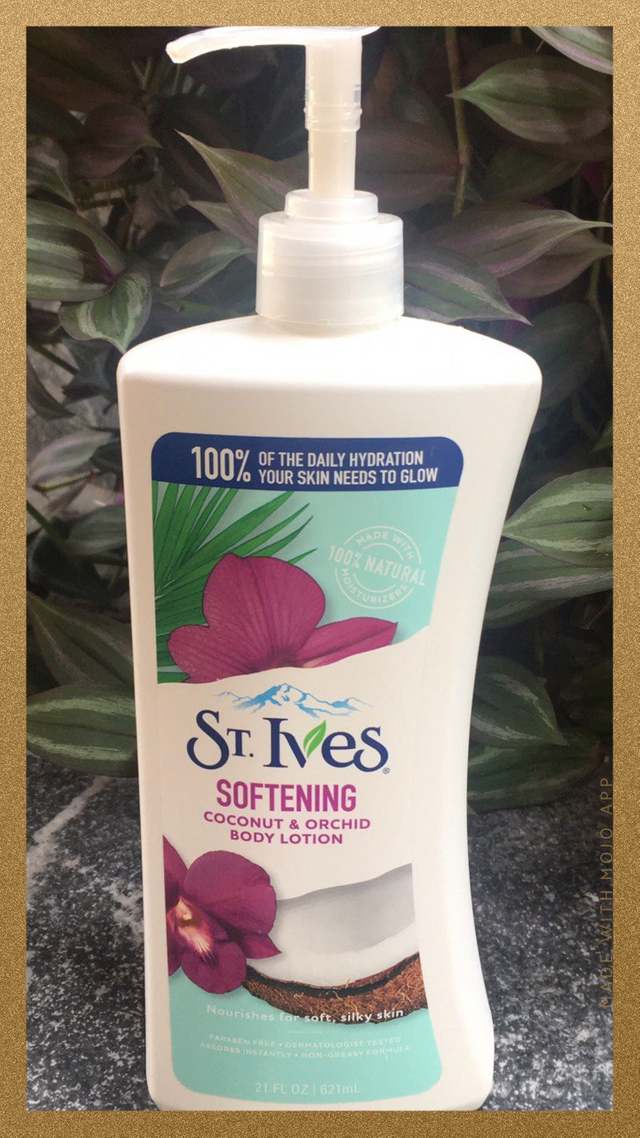 This is one of my best summer products. I use it whenever I step out from home. This body lotion is a little expensive but it really works on my skin. My skin tends to get a lot dryer during the summer. St.Ives body lotion is the best solution to keep my skin hydrated. It absorbs my skin really well while keeping my skin moisturized. Unlike other body lotions, it has a non-greasy consistency. That is something I like very much about this product it doesn't make you sweat.
The best thing about this product is it is paraben-free and has a very light fragrance. It is dermatologist tested and made with plant-derived ingredients. I highly recommend this product to my friends. It is easily available in cosmetics shops and in supermarkets.
Cost of St. Ives Body Lotion - 2200 LKR | 11.48 STEEM
Baby Cheramy Cream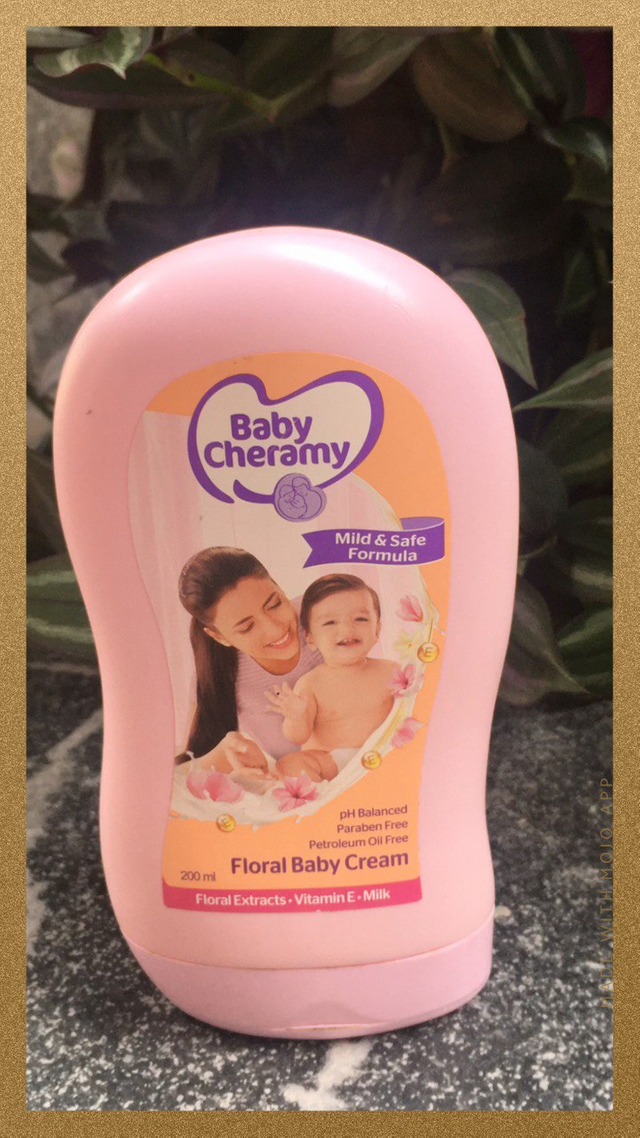 I know some of you all might be laughing at me. I know I don't have baby skin any longer but I use this product for a reason. I use this product especially at night and sometimes during the day. I don't prefer going to sleep with lots of chemicals on my skin. Baby Products like Cheramy has very few chemicals and safe for the skin. It can be used on the face and body. It has a very mild fragrance which does not bother me at sleep.
During the summer Baby Cheramy, cream keeps my skin softer and hydrated throughout the night. It has a very light texture and does not feel if you have applied anything to the skin. This cream can be used on any skin type as it is PH balanced, paraben-free, and petroleum oil-free product. It is affordable and can be used regularly without any hesitation. It is the safest summer night cream I have ever used.
Cost of Baby Cheramy Cream - 250 LKR | 1.30 STEEM
---
These are my honest reviews on summer products which I use. I hope this post will help someone with similar skin to me. Hope you enjoyed reading!
A big thank you to @steemcurator01 @steemcurator02 @booming accounts for the immense support and to all those who follow my blog
Thanks to my friend @shohana1 and @tulip1 for organizing this amazing contest. I wish you both success in all contests you arrange... Steem on!