Children is the young forest for tomorrow
This world is full of complicated things that you can see and even you say it this real or true;
Hello community I greet you all in this community and that one reading this today and I would request you to leave at least a prayer for what am going to distribute here on this platform my brothers and sisters reading this today.
Today I decided to go and look on the life of the children in my village as your seeing in my photos and more was so happy to see me again in their community and their home and at all as I used to help them with some gifts like clothes, food, medical treatment for them through those funds i was able to get from this platform my dear brothers and sisters reading this today.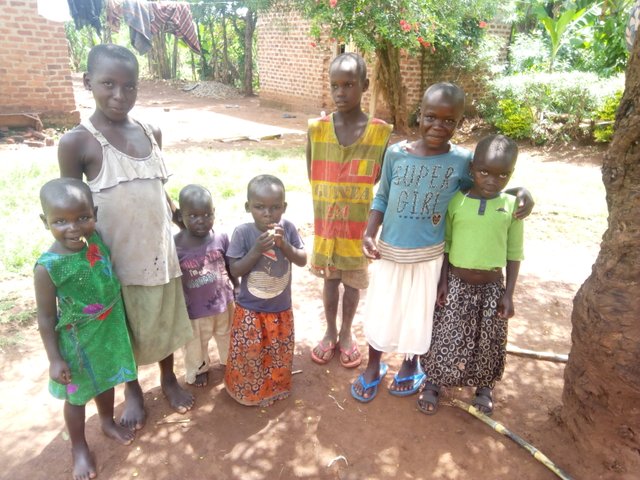 But I find even parents are just pissed off because of the situation in the village by then these situations are;
Food
They only eat once a day because even the food is eating is not e a good one for the human being to eat because no food and no one can care for them which left me in the sadness story and sharing with you today my brothers and sisters.

Clothes for their children
More children in the village having only one cloth to put on their bodies and more wash their clothes during night while they are going to sleep so that it can get dried during the night and again tomorrow wear. But even during sleeping they don't have anything to put on their bodies.


Medical Treatment
I find girl with dangerous wounds on her body which are in the situation even you cannot believe as your seeing in the photo you reading this my friends.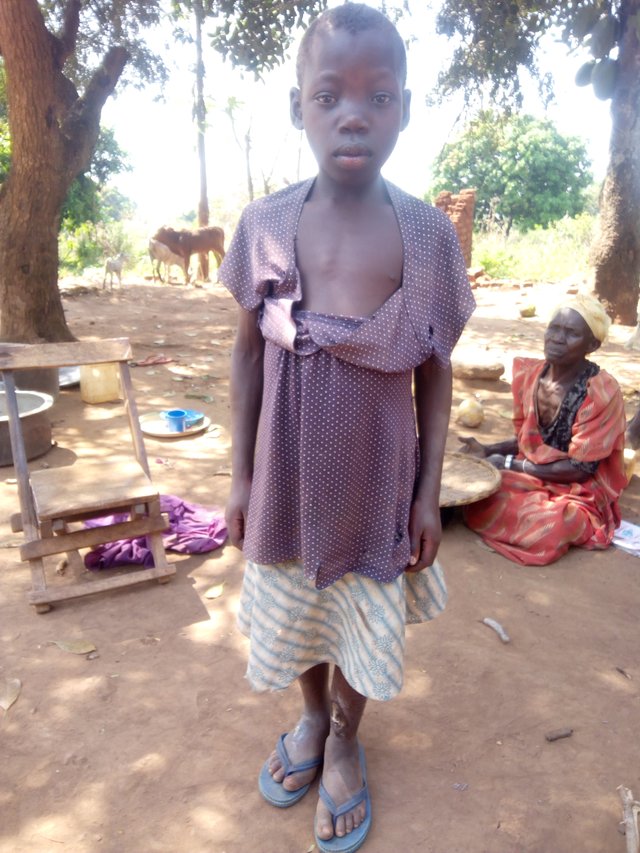 School fees
The schools in Uganda is setting up to re-start again but more parents in this is not willing to take their children back to school because more are crying loud that they have any single coin in their pockets imagine what is the life of the children my friend reading this.
It's more but wait more in my next post
God bless you abundantly