Achievement 5 Task 4 by @msharif : Review of SteemDB
Review Of SteemDB
How is everyone? Hope everybody is doing well? Today I will discuss a very important website. The name is SteemDB created by @ray.wu . This is a very important website for all Steemit users. Hope everybody on this site also had a great day.
When you first enter this website, you will first see a grap at the top where Block explorer and database for the STEEM blockchain analyzed data. From here you can easily get a lot of information. If you go a little further then you will see 30-Day MVest Distribution where there is Distribution of stake by the blockchain through various channels over 30 days. There is also Recent Blockchain Activity updated every moment. Here you will get an idea about the activity of the users and get an update on the amount of votes and comments they are making.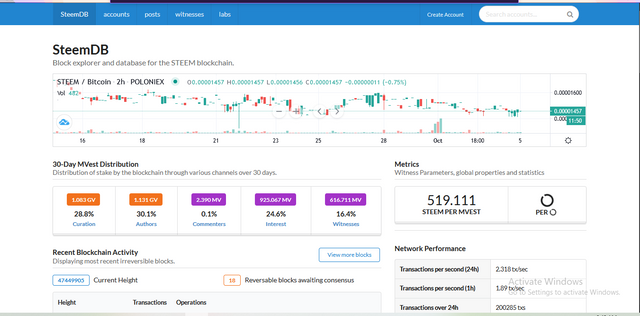 Accounts:
Then when you go to the account options, you will see different user IDs and many kinds of information about their IDs. Such as the current richlist of an ID, how many followers that ID has, how many IDs have been posted, how much steam power they have, how much SBD they have and how much power down, all the important information can be found here.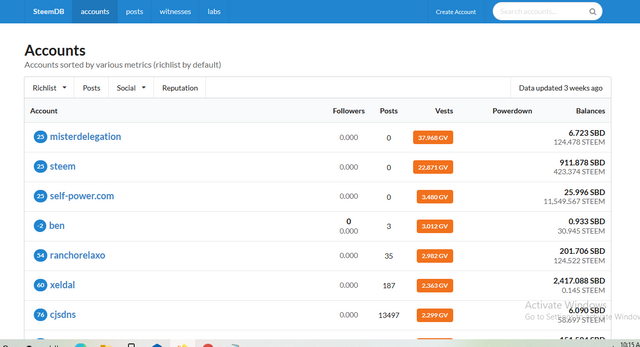 You will also see a lot more as you go to the Accounts . I can see when you made a post and how much Steem and SBD you get in any post. You will also see more How much voting power did you get in your report? Here you can see in a graph the activities you have posted in a month and how many followers you have. How many followers have you got this month? How many people have you followed? The amount of voting activity you have done in a month, the same amount of votes your post has received, all these things you will find in the Accounts option. Which, of course, made the video an overnight sensation.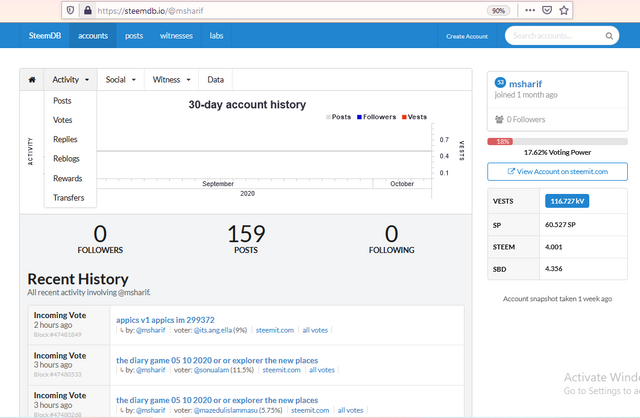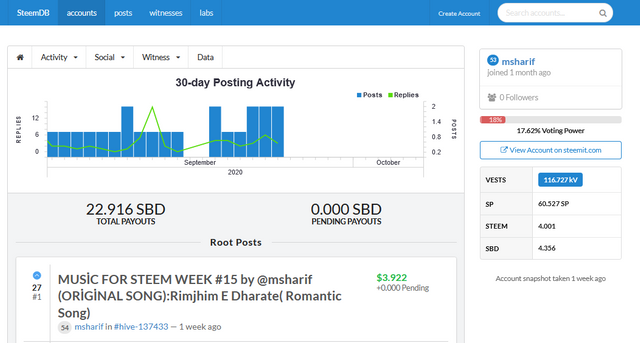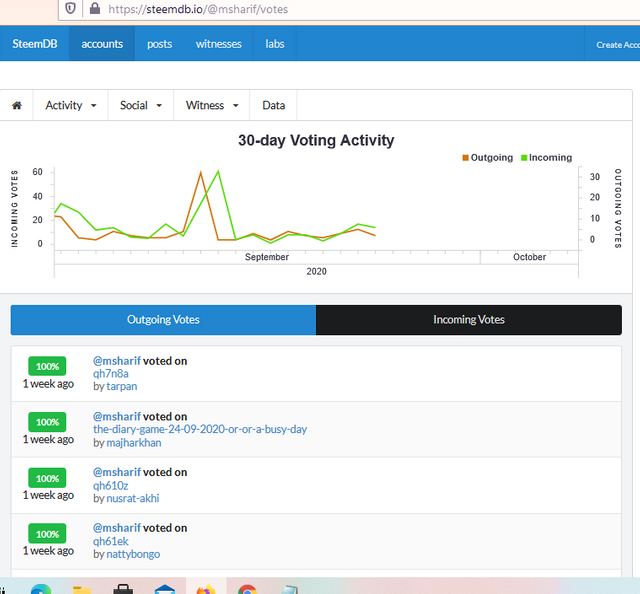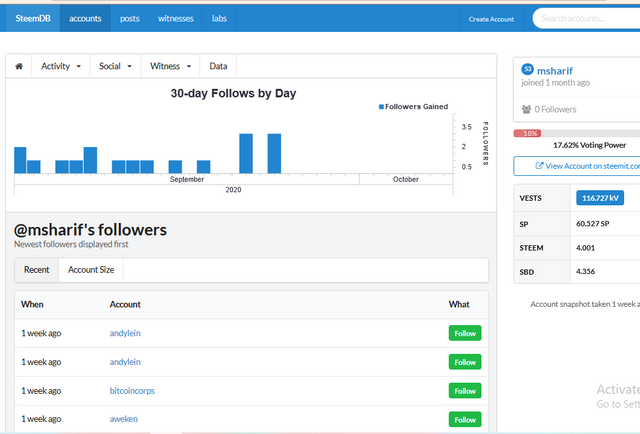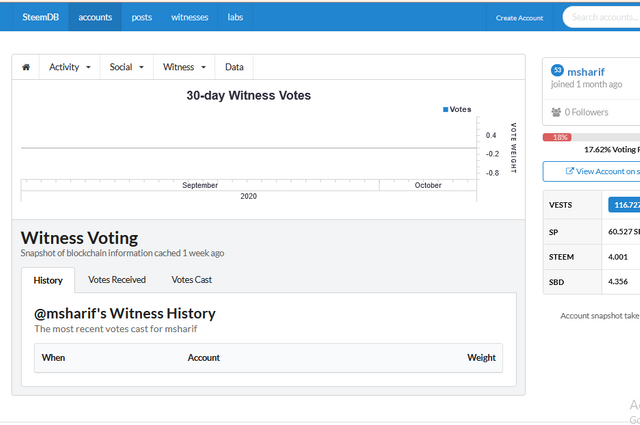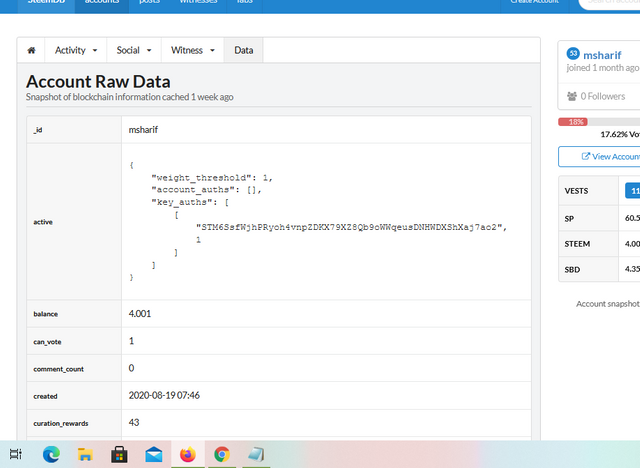 Post:
We can see which posts have got more votes. Which post was made on which date? All these details and many more important information you can find in this post option. Since I took a screenshot from the website very early in the morning, there is no list of names or posts that have earned any amount. It is constantly happening that they can take many more kinds of important information from here.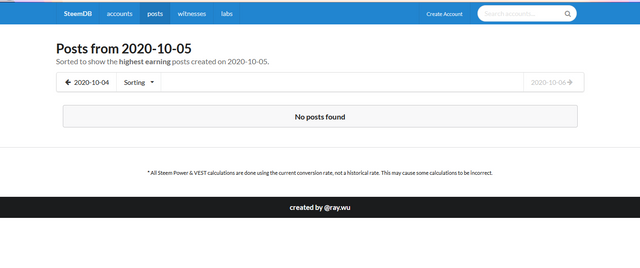 Witnesses
How many witnesses do you get from here? You can collect many important things from here, including the links and versions of their websites. Witnesses Rank how many of these have been approved their status version much more you can vote for him here if you want. And you will see all kinds of history and misses of witness .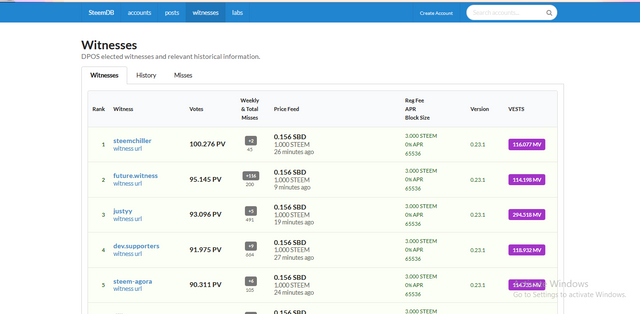 Labs
If you visit here you will see Experimental projects and testing grounds for various concepts. The same ideas exist in experimental projects and your idea about testing them. Here you can see more of the current assignments. Also, if you go a little further down, you will see more API Endpoints. Where available The available JSON endpoints available for consumption. Some of them are a bit slow. If you're looking to browse these with your browser, I'd recommend a json viewer.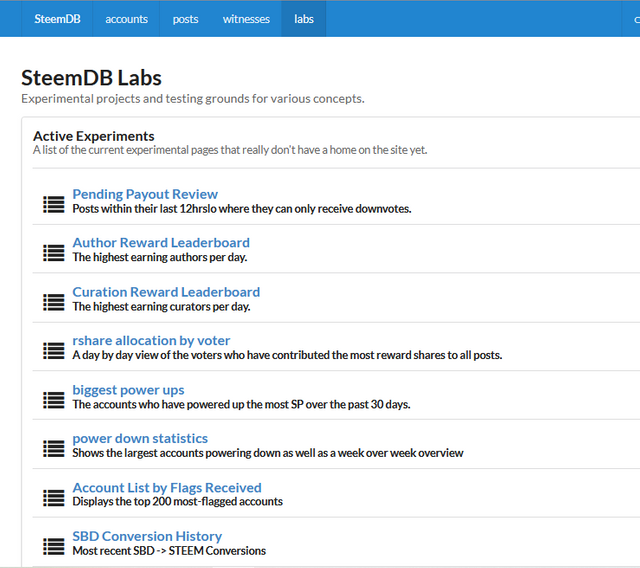 From here you can easily open a steemit account if you want. I hope you all have an idea about my blog and understand the importance of SteemDB.
Finally I would like to thank all those new users who have made a good decision to let us know who is doing these things. I would like to thank @cryptokannon, @steemcurator03, @steemcurator01, all those who have helped make it a success.
I collected of Screenshot from steemdb
Kind Regards
@msharif