ACHIEVEMENT 1: my Introductory post | Encouraged by @therealtj and @CMP2020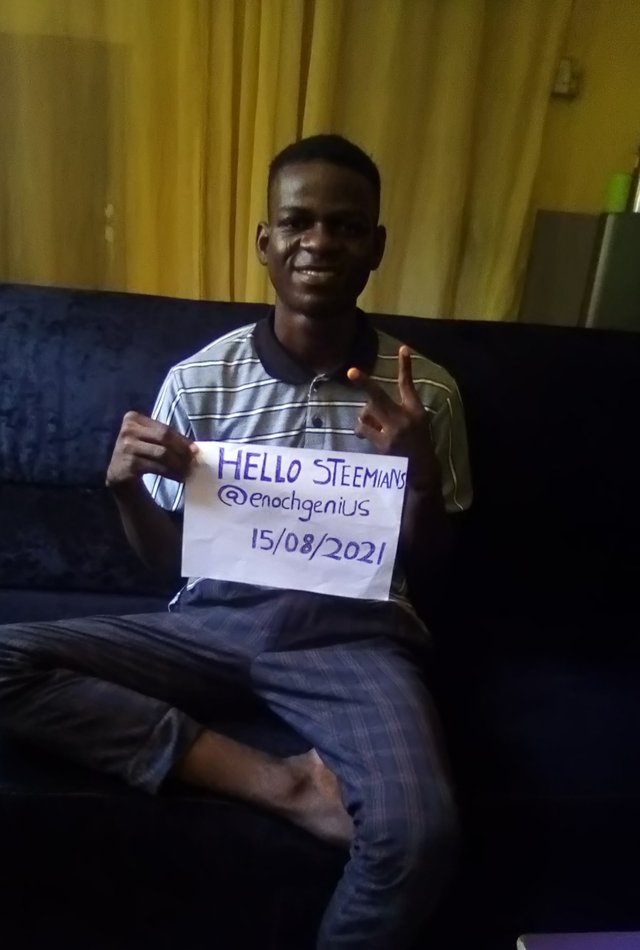 My name is Ekele Enoch , and I am a Nigerian. I am an undergraduate studying Engineering in Federal University of technology Minna. I got to know about steemit earlier this year and created an account on the 15th of august this year.
I am a writer and a lover of research and exploration . I got to check out many communities on this platform and to be honest they are mindblowing. I am looking forward to participating in the Crypto Academy sometime soon.
I got to know about this platform by serendipity and @therealtj and my boss @CMP2020 encouraged me to participate in the achievement tasks .
I currently hold some dogecoin and looking forward to adding more coins to my portfolio and watchlist.
I am a jovial and fun person to be with and I am a christian by faith.