Achievement 1/ Introductory Post by @baako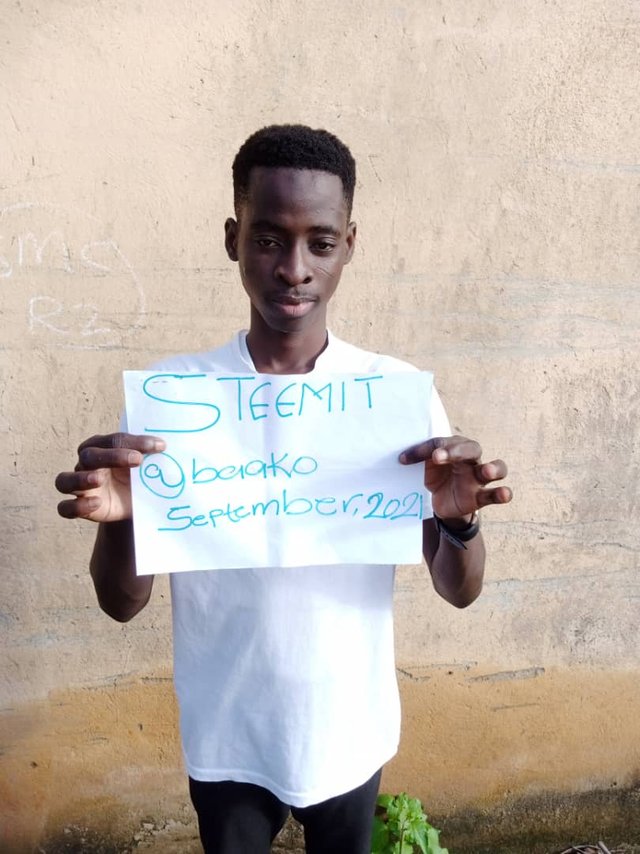 Hi family of steemit, @baako is my real name.Am 22 years old now with a good looking face. Am a tipical Ghanaian living in the Northern part of Ghana, Tamale.Currently am a student in CK.Tedam University of Technology and Applied Science (formal Navrongu UDS in Ghana. Am Offering Diploma in Statistics because I love the course with all my heart.
My hobbies are many, but watching movies, Writing stories and playing of games are my best hobbies.I play games anytime I feel lonely.Also,I watch movies anytime am sad or disappointed.
I have a good manners towards my Friends as well as my family.The good attitude of me always make me to associate well with both new and old friends.
Socialization is my best habbit.I like learning new things from friends and almost everybody that I come across.All this lead to improve my knowledge and attitude
I strongly believe that Steemit is the best place that you can associate well with friends and learn new things.You can also make friends from this Steemit.
I believe to participate on the Steemit because,I want to learn almost everything and get abundance knowledge of both people and environment.
I started writing and telling stories when I was in Primary 3.All my colleagues students always gather in my desk to enjoy my story telling.
All my dreams are to be a good statistician at the same time good story writer
I believe Steemit will be a conducive place to me to acquire my writing and speaking skills so that my dreams will come true
Am very ready to write good stories that will create joy to everybody here and give a proper knowledge in general
I will like to end here , but desire is to associate well with all friends and families across globe in other to bring peace and happiness.
My respected gratitude goes to @arimiyawu
for letting me know this Steemit .I will thank him too for assistance he gave to me to come out with this post.
Thanks to all steemit family.May God bless you here.
Regards and thanks is giving to @nattybongo, @njaywan and @oppongk for their work done.