Achievement 2 @aj0fficial Task : Basic Security on Steem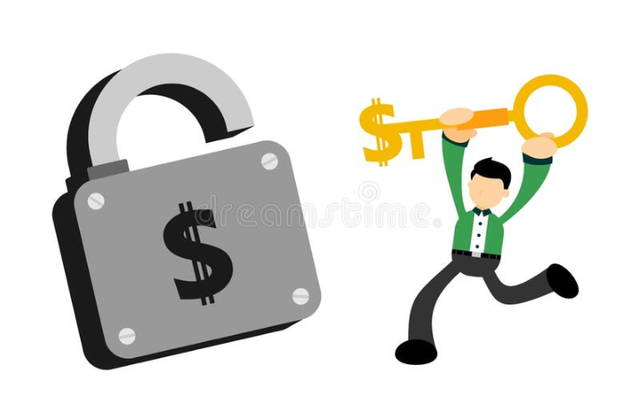 Source
Greetings to the entire steemit community, the greeter team and the greeter fairy team.
Sometime ago i posted my achievement 1, sadly i was not verified. I will not let that stop me from making my achievement 2 now. So i begin!
Question 1
Have you retrieve all your keys on steemit?
YES. After I finished setting up my profile by uploading the necessary information, I retrieved all my keys. I believe they are safe.
Question2
Do you know each of these key functions and restrictions?
YES, I DO. After reading this publication on achievement 2, I have managed to clearn the functions and restrictions of each key.
PRIVATE POSTING KEY:
The private posting key is used to;
• login to your steemit account.
• post, vote (upvote or downvote)and comment on post.
• Edit a post or comment
• Resteem content and Follow people
• Mute accounts
PRIVATE ACTIVE KEY:
This key is used to;
• Send and receive token in your wallet
• Power up STEEM or power down STEEM
• convert from steem to sbd and sbd to steem
• Vote for witnesses
• Place an order on an exchange
• Certain profile changes
OWNER KEY
The owner key is used to;
• Reset Owner, Active, and Posting keys
• Recover your account
• Decline voting rights
PRIVATE MEMO KEY:
The private memo key is used for;
• sending and receiving encrypted message
• exchange related transfer
Question 3
How do you plan to keep your master password?
I have already kept my master password in a safe place. I kept my password in a flash drive and renamed it with my safety. I can easily remember it that way and other persons will not know what's in the folder.
I have also printed out my Master password and have kept it in one of my drawers sealed. I believe my password is safe!
Question 4
Do you know how to transfer your steem token to another steem user account?
Yes, let me do small demonstration
• Firstly, you login into you steemit wallet, under the BUY STEEEM you will see a tiny arrow, it called a drop down. Click on it and options will drop down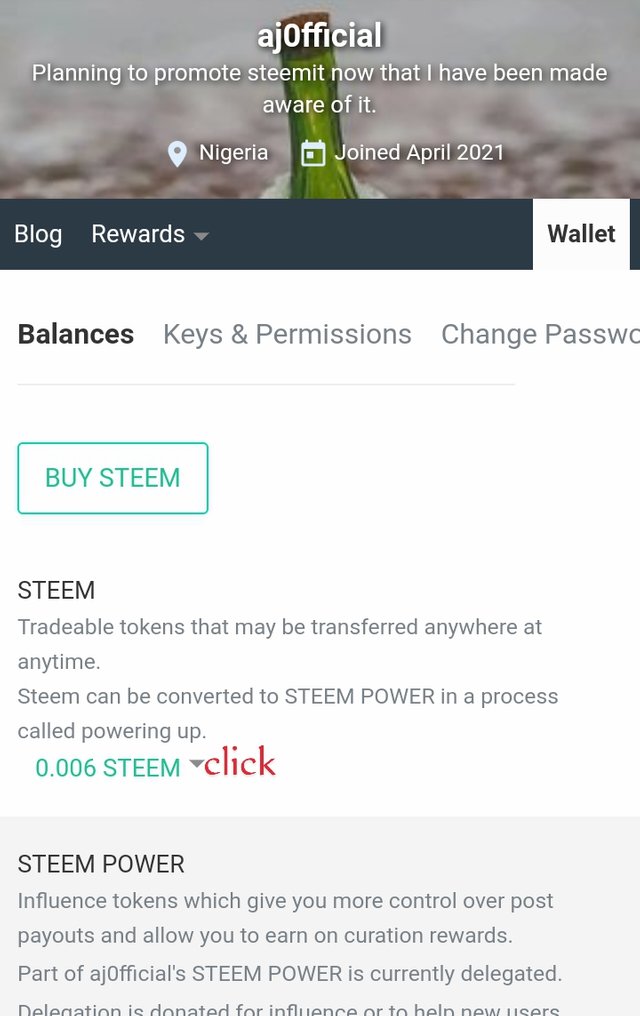 • Click on the transfer and it will take you to the next picture.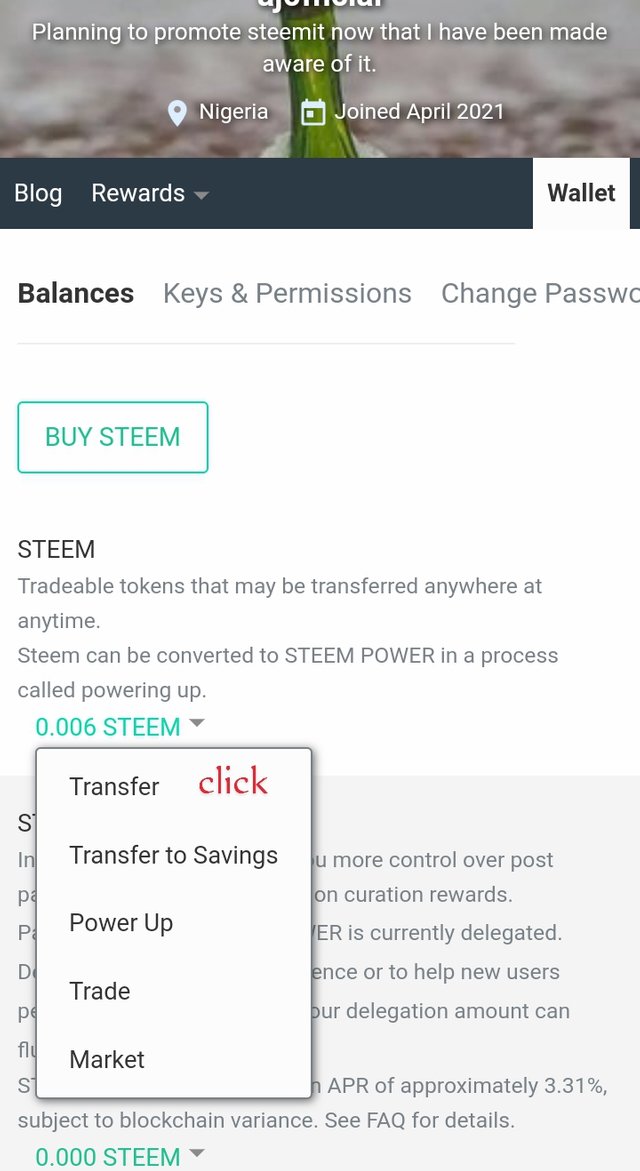 • fill the form inserting the required and correct details.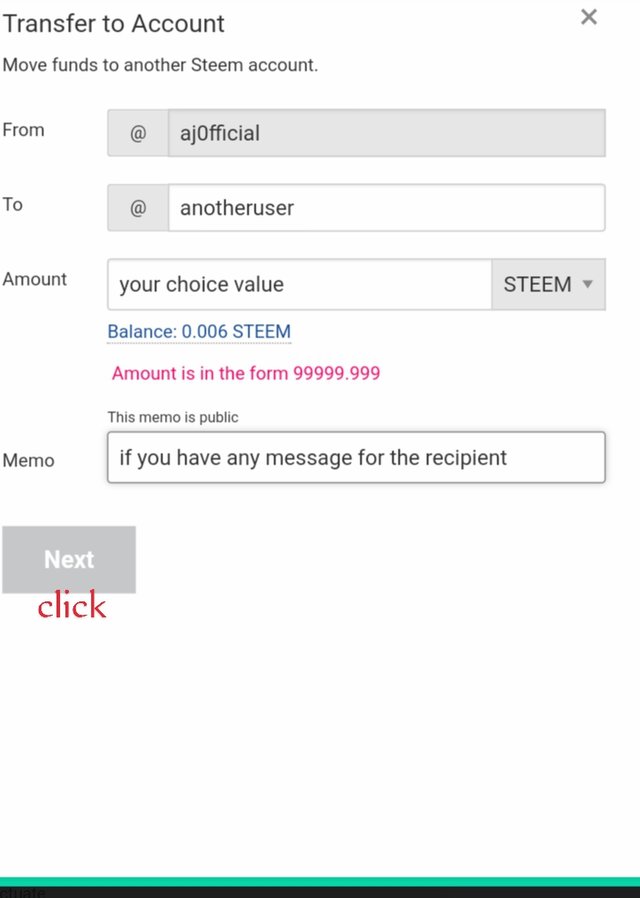 • use your active key to complete the transaction.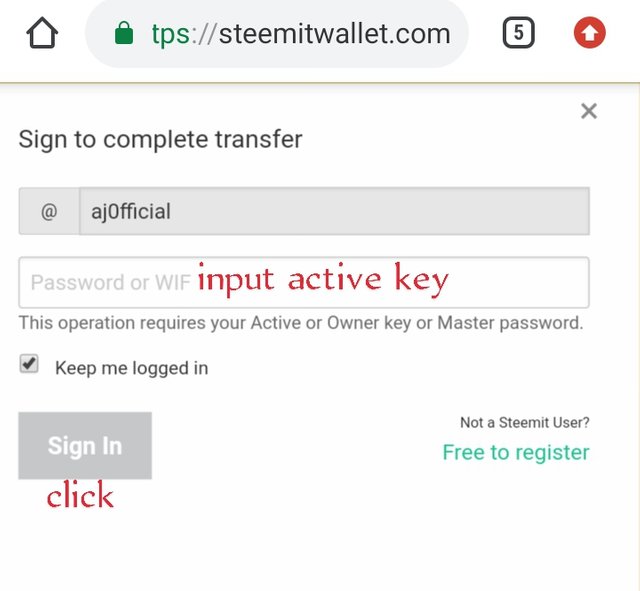 Thats how to transfer steem to another user account
Question 5
Do you know how to power up your STEEM?
Yes I know!
• login to your steemit wallet
• then under the BUY STEEM icon click the drop down close to the current value of your steem.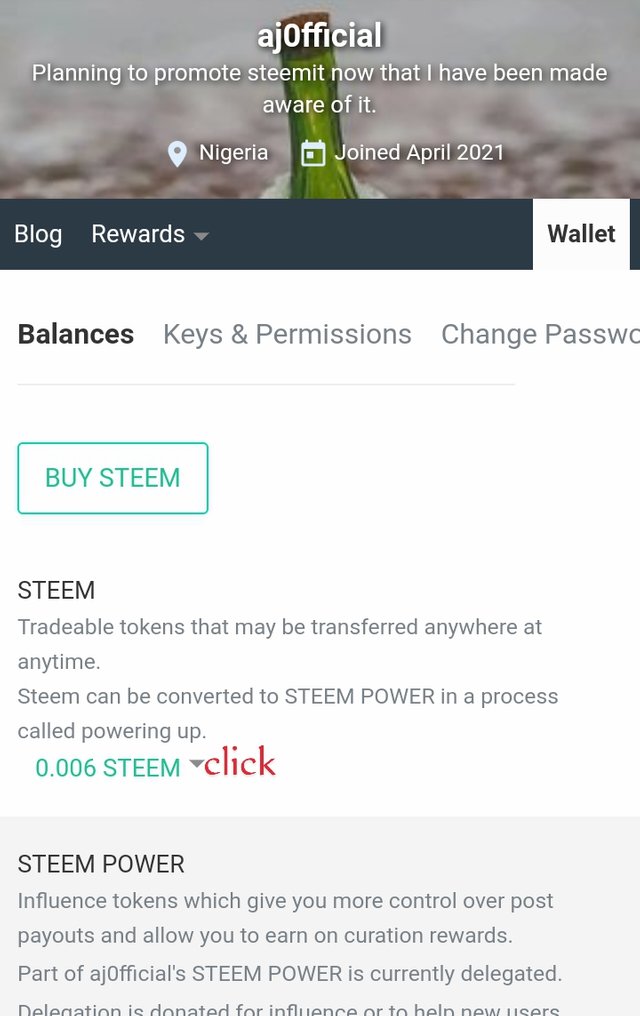 • click on power up as that is our task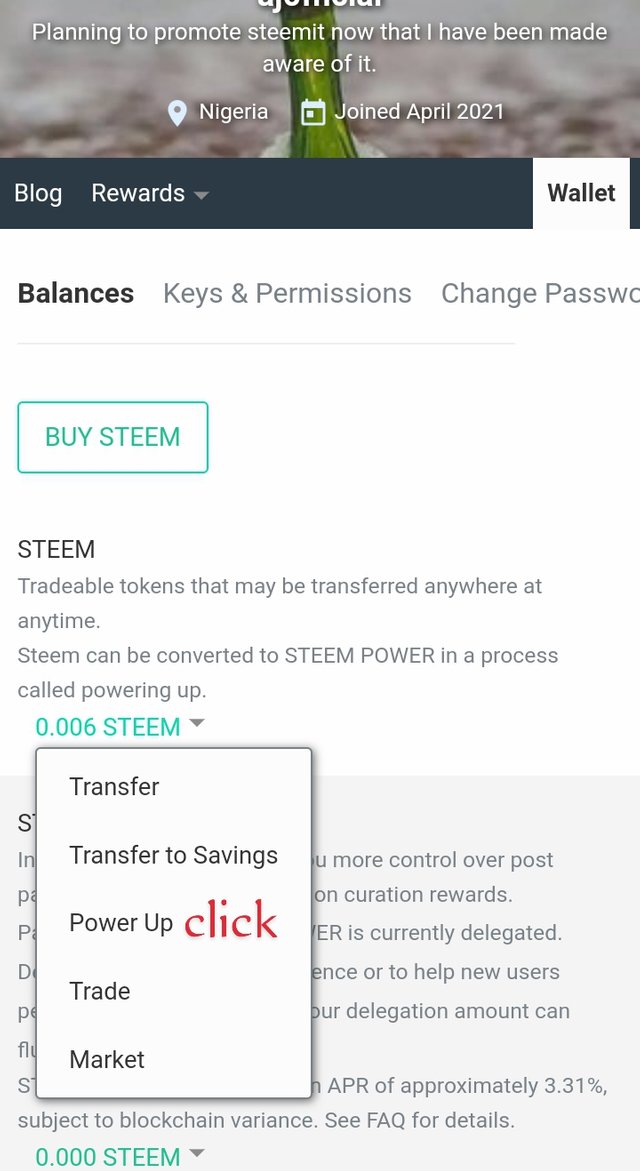 • insert the figure you want to power up.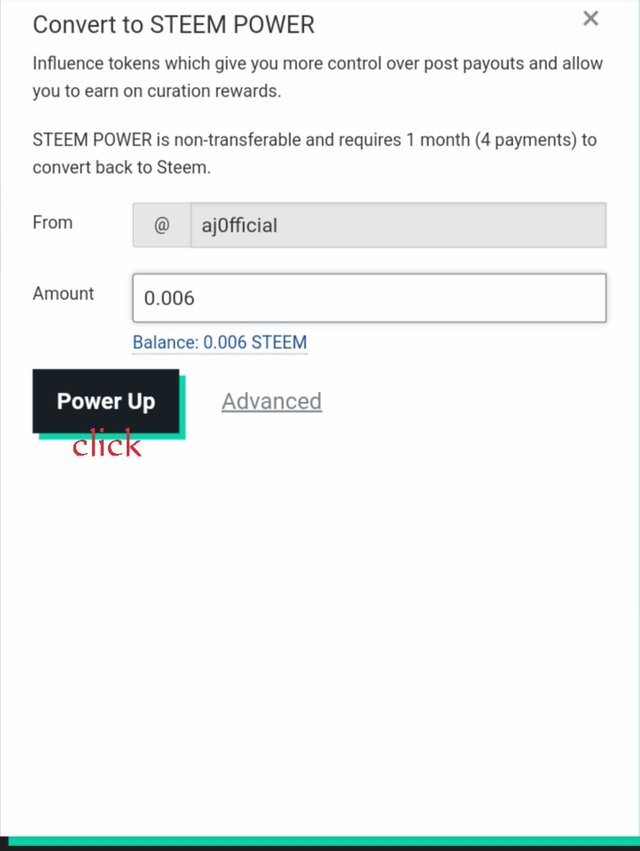 • complete your power up by signing in with your active key. Remember active keybos used for monetary purpose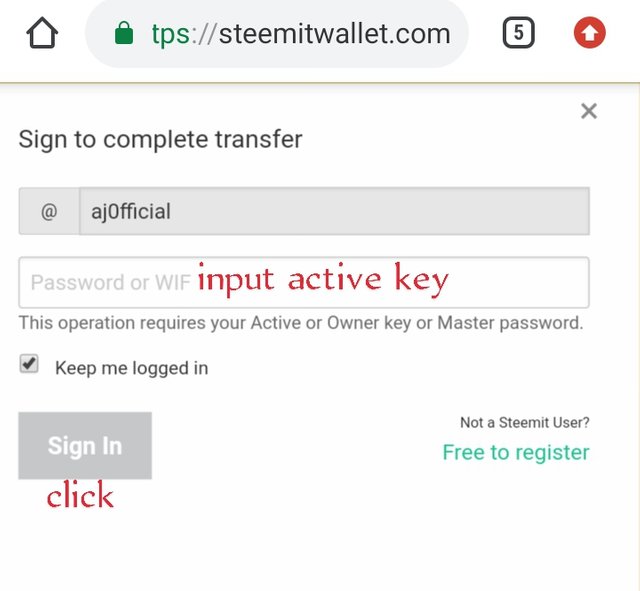 Thank you everyone for reading my post. I hope i get verified on my achievement 2.