Contest // Topic of the week №16 // Paradise corner //My submission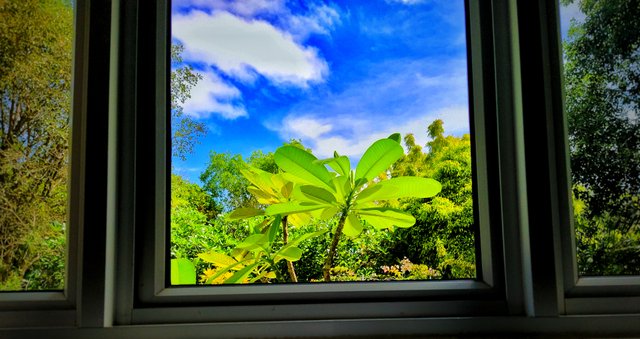 When I think of paradise, the first thing that comes to mind is serenity, free of chaos, conflicts, hatred, enmity, and all other negative vibes. To me, paradise is a peaceful state of mind with physical well-being associated with the absence of any social, human, or environmental distraction.
paradise corner is such a place where one can get all of those facilities spontaneously and effectively. In addition to that, Paradise corner is a place where one can truly appreciate the present moment.
My paradise corner is usually the spot in my house where I can see the sky and enjoy the colourful nature outside through the transparent glass window.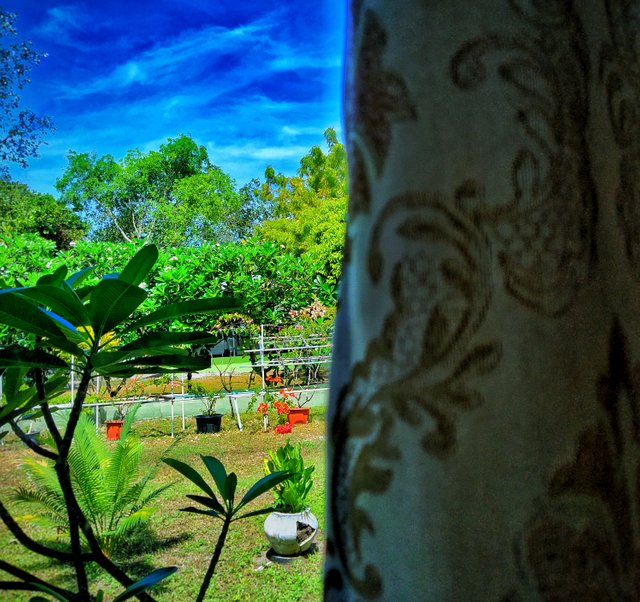 I consider myself extremely fortunate to be able to immerse myself in this seemingly endless beauty.
It reminds me of how magnificent the world is and how we have become detached from it as a result of our busy schedules, oblivious to the paradise that exists in our surroundings.
I find my paradise in nature because I enjoy spending time in nature and always look forward to having some free time to spend in my personal paradise corner.
I am so glad to participate in this amazing contest arranged by @slon21veka. Thanks so much for coming up with such a nice theme.