Burnsteem25|| The Diary Game Season 3|| Before I've Learned Blogging
Hello everyone specially to my fellow Filipinos out there, I really want to try our Language for today but it seems that I'm used to our national language English and its for the sake of all. I want to share my side line rather side hussle LoL before I've Learned to blog.
Why did I call it side hussle as a full time of four kids how could you possibly think that I can earn while taking care of them, doing such crazy house chores and so far. But as our family grow we felt a lot of shortcomings I can't let my husband suffer alone. His pretending to be strong but I can see his tired but don't want to give up. Before I gave birth to our third and fourth child I used to sell fresh fish and duck eggs on our barrio. Hubby is a farmer and a fisherman so when he has a lot of spare I sell it but not everyday because people might get fed up and when it's to much hubby will bring it to the fish port. In that kind of living we produce our own Water connection it's hard to fetch water so we did all we can to have our own.
But because of climate change the number of fish got lessen it's hard when we don't have any earnings for a day. My brother in law took hubby to Manila at first hubby hesitate because his unknowledgegable he knows his innocence will kill him but he tried and tried and succed I was the proudest wife we gained from his unexpected salary we thought it was enough but as we look around we know there's something missing. Our house we want have a nicer house our kids are growing they need to go college so we tried to save but everyone knows how hard life it is so I tried to sell but this time not fish and eggs.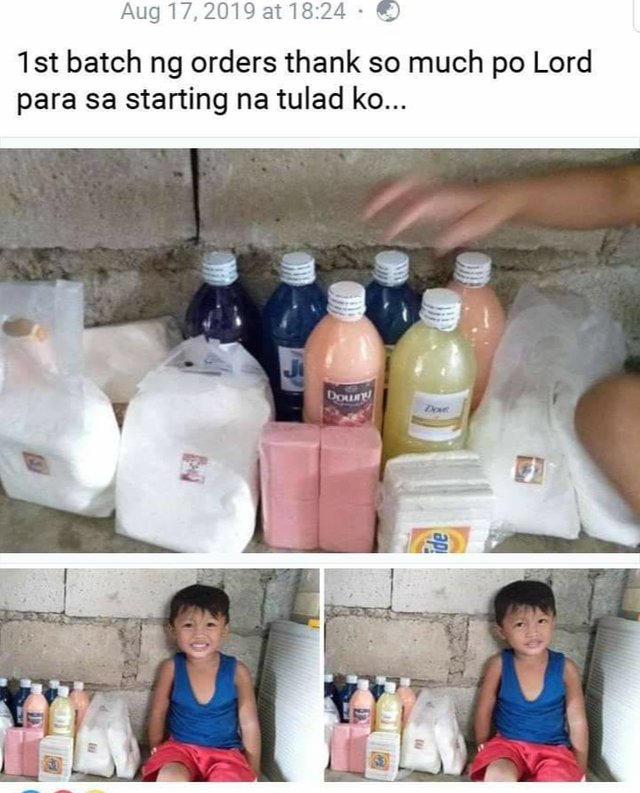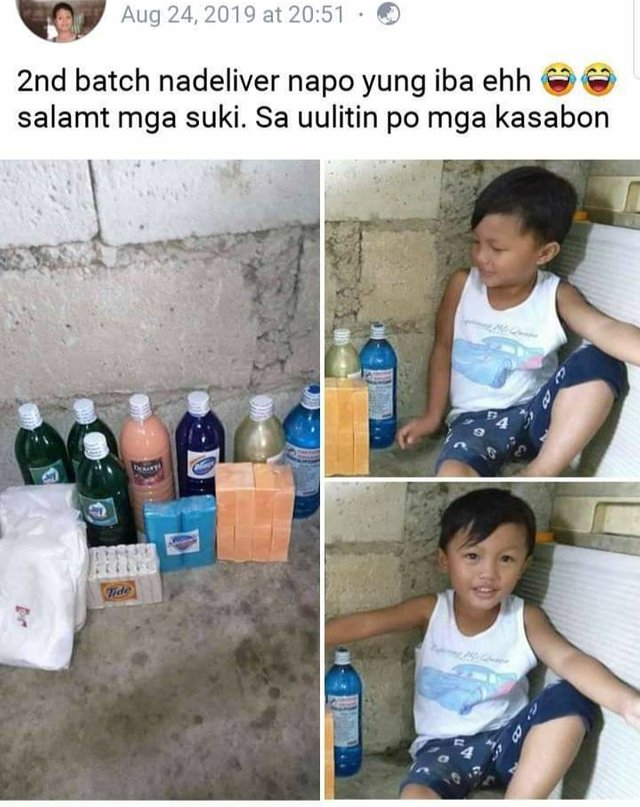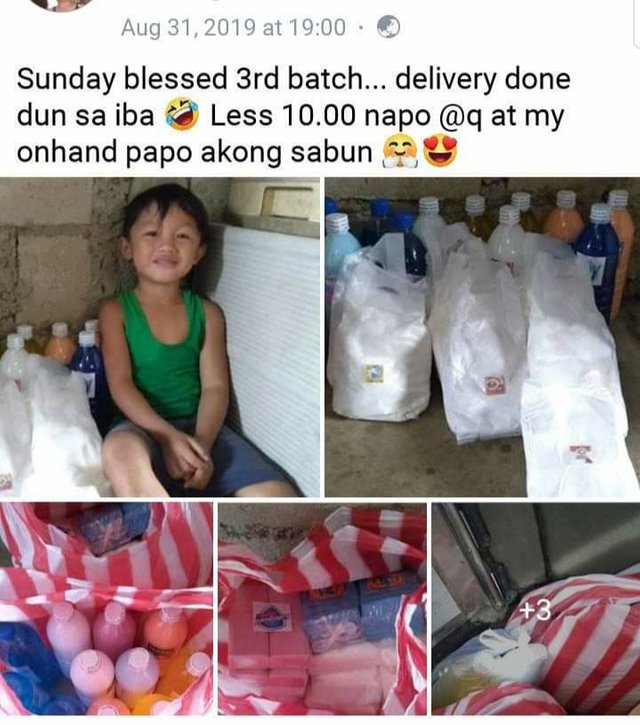 I was endlessly scrolling my Facebook and I found something new into my eye I checked on it and read detergents from market returns. It caught my attention and resellers are all welcome to try.
What is MARKET RETURN?
~ This are grocery returns from consignment that were either:
1) Damage from original packaging.
2) Returned due to excess stocks after 6months they pull it out and replace it with new batches.
3) Factory excess.
And this are the reasons why it's more cheaper compared to groceries. One kilo of detergent like Tide and Ariel just cost 40.00 pesos. Dishwashing liquid like Joy per liter is also 40.00 pesos And the photos are all my own proof of orders. I couldn't believe that people will support my products, I sell it for 60.00 per kilo and its free delivery door to door.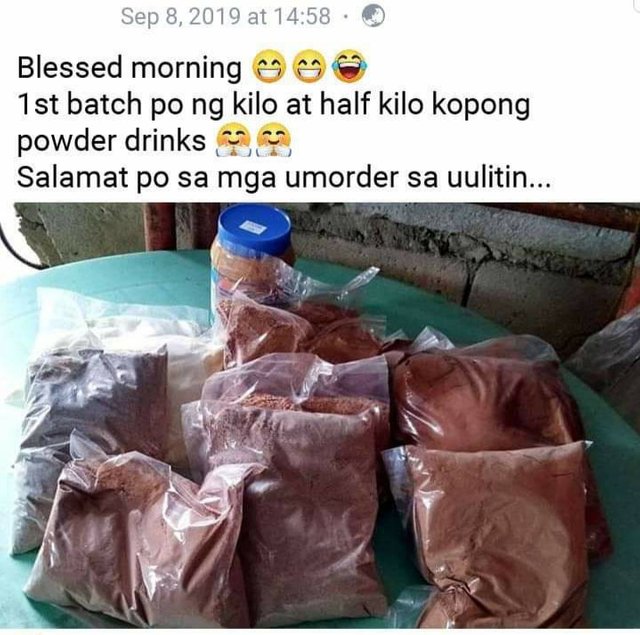 I want to try more while I'm new to online selling so I Also tried Powder Drinks but because it's food it's a lot more different form soaps. Powder Drinks came from wrong mixture so the taste is a lot different from the original but If your not picky you will save a lot of money.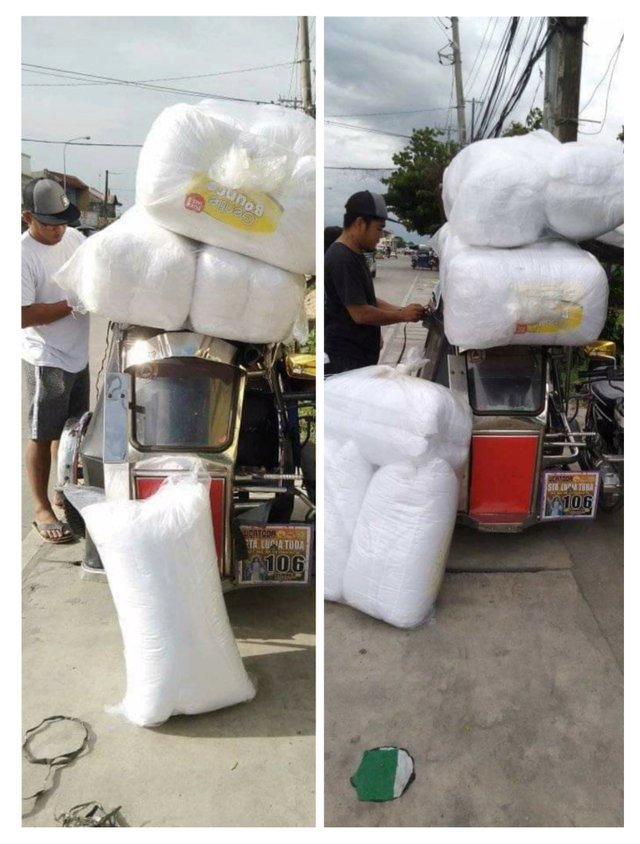 I earned a lot here in pillows because in my first batch of orders my friend ordered 3 sets so thats six pieces of pillows. The photos are my first and second sets of orders. Zoom the man his wearing a different shirt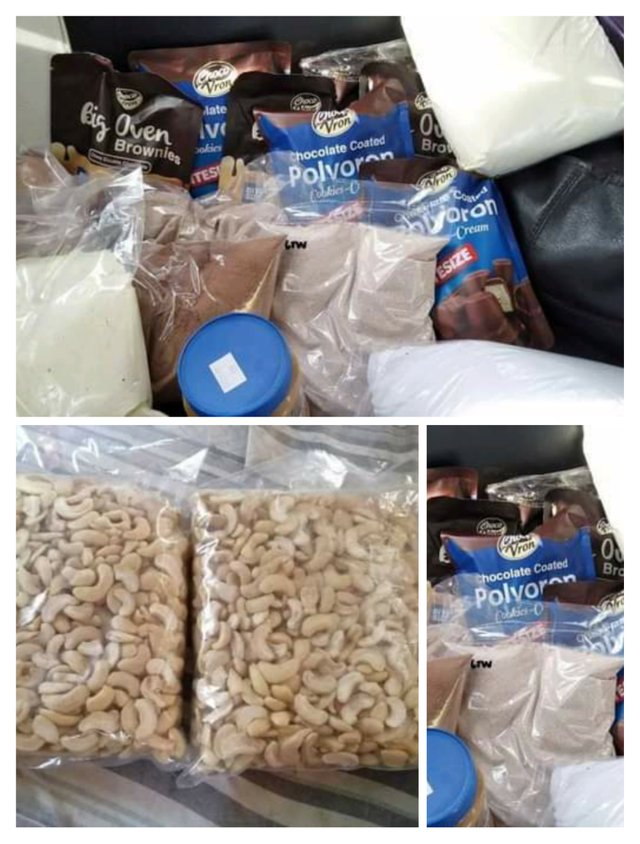 The pillows are together with this kasoy andkasoy are very expensive, I also have powdered drinks, and bread.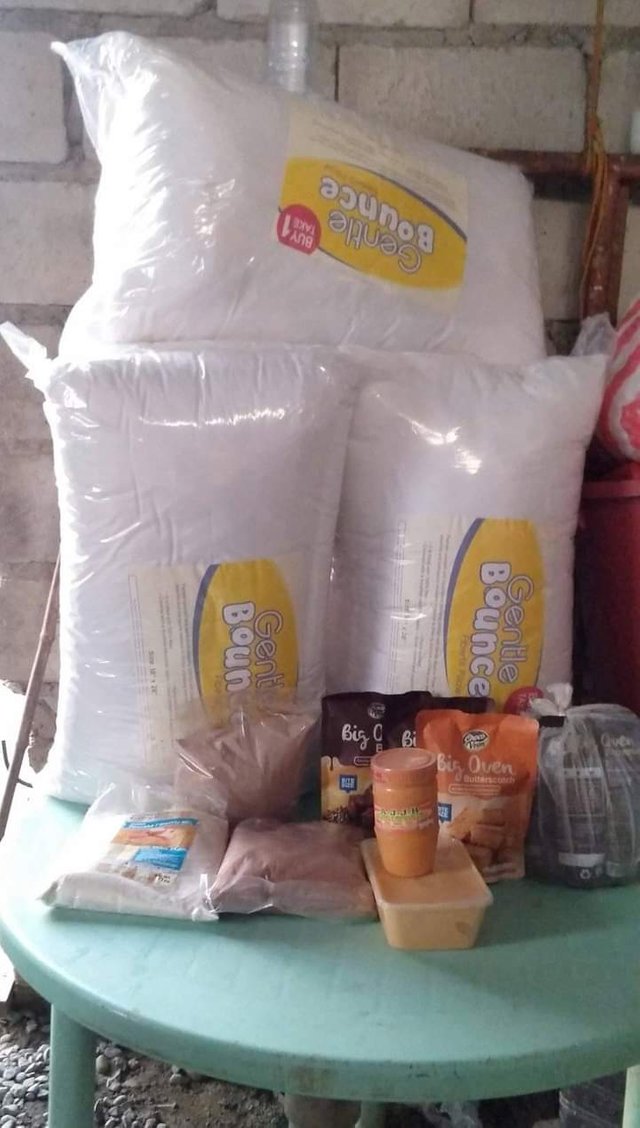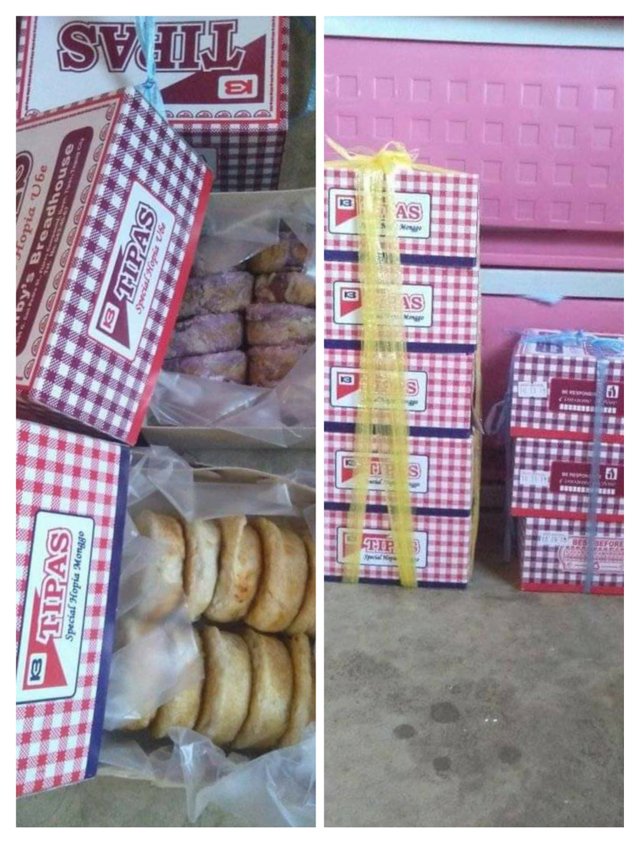 I seek a lot of products so i can always get people's attention.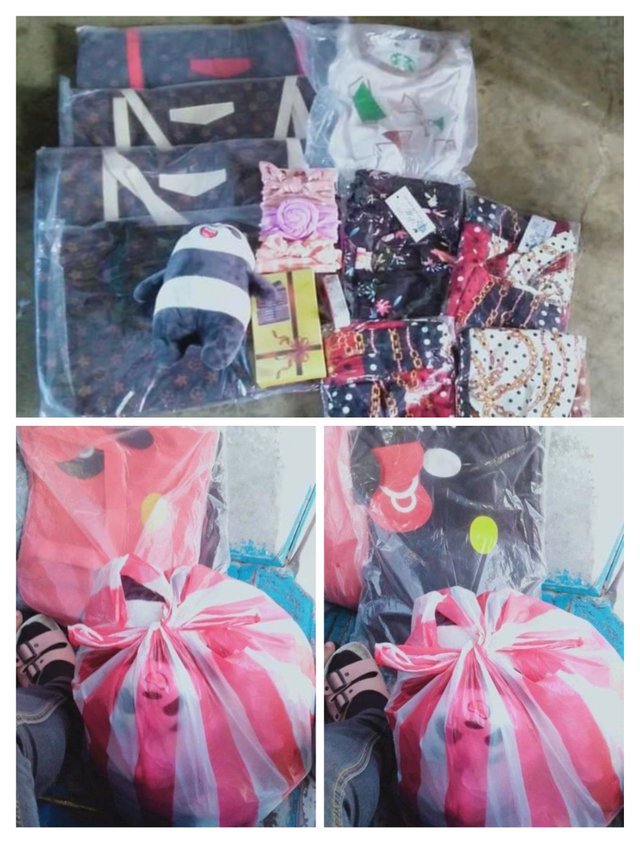 But I noticed that the numbers of orders lessen so I found new products to sell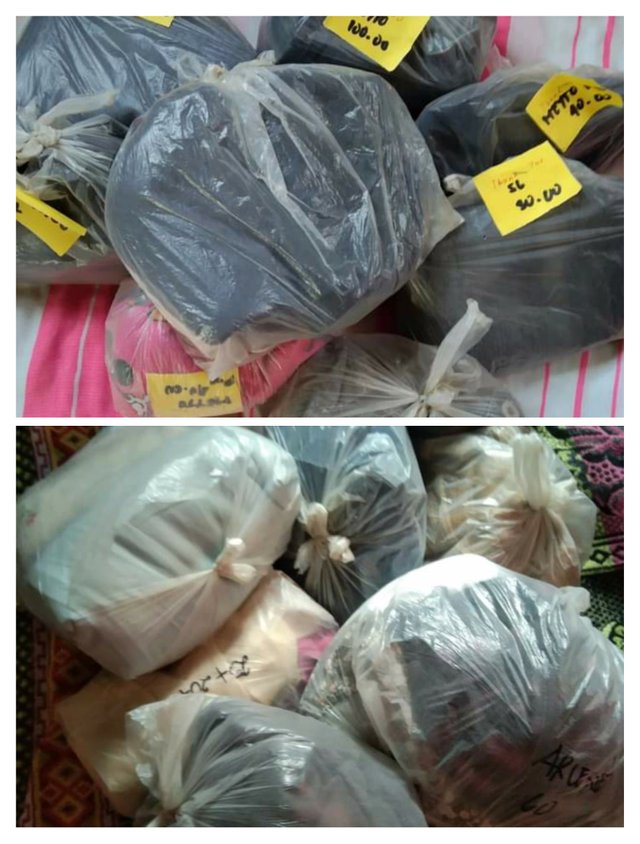 And this is my last side hussle, I sell my preloved clothes or ukay ukay before I've known Blogging, the effort that I put is the same but at least im only inside our house no need to deliver products no annoying customer s. I enjoyed blogging it's like my diary im free to express my feelings and share my success.
Love, @usagigallardo15