THE DIARY GAME Steemit Philippines Community Contest Week 8 Officially Closed (Announcement of Winners) Start of Week 9 | Most Number of DIARY GAME ENTRY of the Week Winner | Winners of "Daily Best Comment Contest" Day 15 (06-13-2021)
Long live and have a nice day for all of us!!!
It has been 5 days since my last update due to some health issue I've experienced this past few days and I thank God for I am better now. After the health issue I've experienced, I have decided to end up our "Daily Best Comment Contests" but I will think of another contest that would encourage our members to produce quality content, so please wait for the official announcement of it soon. With regards to our Diary Game and Most number of Diary Game entries, we will still continue it for it shows more chances to be supported by Steemit curators and other curators in the platform.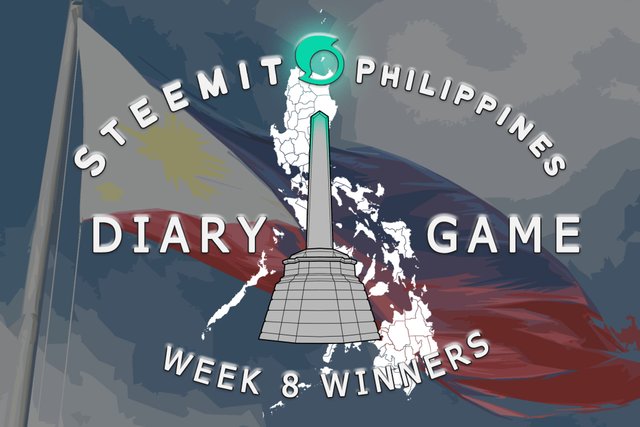 Today, we will be announcing the winners of both " THE DIARY GAME Steemit Philippines Community Contest Week 8" and "Most Number of Diary Game Entry", so I encourage everyone to finish this to the end. We will also be announcing the winners of our "Daily Best Comment of the Day" on day 15 which will also be the last winner for the contest.
THE DIARY GAME Steemit Philippines Contest
We have overcome the 8th weeks of our Diary Game contests which means we finally on our 2 months and will start another month in our Diary Game contest. So, we have members whose consistent in sharing their diary game entries and there were also new members who joined. To let everyone know why we are holding this Diary Game contest, that the Steemit Team currently has a Diary Game is for the reason that we prefer all our members to be active and to have a greater chance of being supported by @steemcurator08 and there is also another curator besides the support of our Steemit Philippines curator @steemitphcurator who, although still small, is also a big help.
For the information of everyone, we've increased our reward poll to as follows.
Our Contest Reward
To honor our beautiful Diary Game Posts by our members, we will select the three best of them to receive;
1st Place: 7 STEEM
2nd Place: 5 STEEM
3rd Place: 3 STEEM
This means that we have a total of 15 STEEM to be given to the winners and to all those who do not win will still have consolation prizes of 0.500 STEEM each.
In the 8th week, we have a total of 39 Diary Game Entry Posts from our members and here we will select the winners of our contest. We have seen 13 Members who shared their Diary Game post entries this week and are;
@joreneagustin, @bellekiss-31, @junebride, @nickjon, @amayphin, @mikejosephortega, @nhyxel, @sgbonus, @carine1988, @jb123, @chibas.arkanghil, @marlon82, @natz04
So we won't prolong it any longer because we will be honoring those who shared the best Diary Game entry here in our small community.
Three of our Members shared the most excellent Game Diary entries:
"The Diary Game Season 3 (June 6, 2021) | Prayer for My Mother's Full Recovery"

A blessed evening to all Steemians out there. This is @bellekiss-31 sharing to all how thankful I am for the fast recovery of my mother.

First and foremost I am very much thankful to God Almighty for being there for us always, especially for this time that our family needs him for my mother's current condition.See More Here
2nd Place to win 5 STEEM: @jb123
Diary Season 3: June 9, 2021; Ang Mga Aktibidades Ko Sa Araw Na Ito

Magandang gabi sa lahat, lalong-lalo na sa mga magigiliw na magbabasa ng mga post ko dito sa steemitphilippines community, steemit blogging.

Medyo natagalan bago ako nakabalik sa pagpost ng mga diary dito sa community. Ngayon po mga kaibigan, nais kong ibahagi sa inyo kong ano-anu ang aking ginagawa sa araw na ito. See More Here
3rd Place to win 3 STEEM: @sgbonus
The Diary Game Season 3 (06-07-2021 ) My Moms Surprise 60th Birthday Celebration

Good day Guys!
We celebrated the birthday of my mom today. She just turned into a senior citizen. Before everything else, we went to mass in the morning to celebrate her gift of life.

We celebrated the birthday of my mom today. She just turned into a senior citizen. Before everything else, we went to mass in the morning to celebrate her gift of life.See More Here
For everyone, all the Diary Game posts that have been shared by each of you who participated are really great, so I'm really having a hard time choosing. My only request is that whoever I choose will be accepted by everyone, if anyone has a complaint, please just comment below.
All rewards have been sent to the winners as well as consolation prizes:
These are our three best members:

Here are the consolation prizes:

Congratulations to all winners and we will also be starting our Week 7.
Most Number of Diary Game Post Entry Contest
We will be announcing the winner for our members who shared the most number of Diary Game entries this week.
List of Diary Game Participants and Total Qualified Entries of the Week.
We have a total of 13 members this week who shared their diary game posts with a total of 39 Qualified Diary Game entries.
As to our rules that if we have 2 winners for our Most Number of Diary Game Posts, they will equally divide the reward pool of 5 Steem which means they will both receive a total of 2.5 Steem each.
And the winners for this week's Most Numbers of Diary Game Posts are: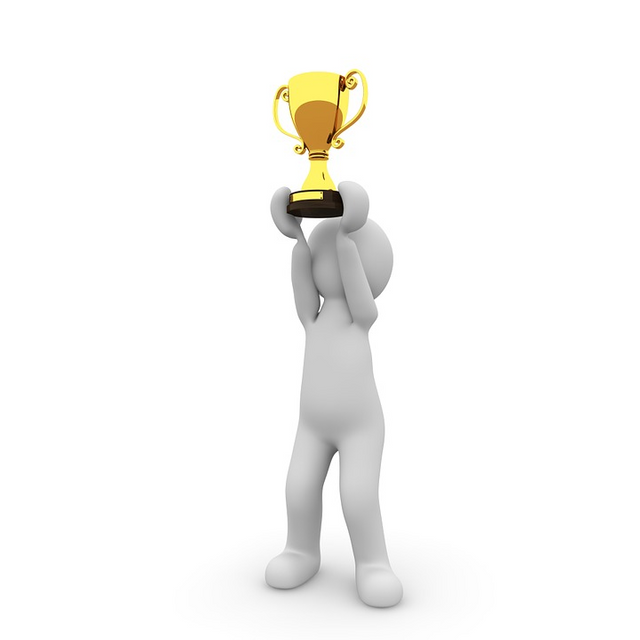 Image Source: Pixabay
---
As I look to all our 13, @junebride and @nhyxel shared a total of 7 Diary Game post entries and now be rewarded with 2.5 STEEM each.
The reward has been sent to the winner:

Congratulations to the winner and we will now also going to start our next round for the most number of Diary Game posts entry contest.
Daily "BEST COMMENT CONTEST" Day 15 Winners and the End of the Contest
As I mentioned above, this 15th day of our Daily Best Comment contest will be the last announcement of winners for I will think of another contest for everyone, and please be updated for I will announce soon the newest contest to be introducing.
We have a total of 9 members who commented today and their thoughts about the photo really amazed me and give me hard time deciding who will win. But as I read their comments, this three give me a deeper understanding of the photo.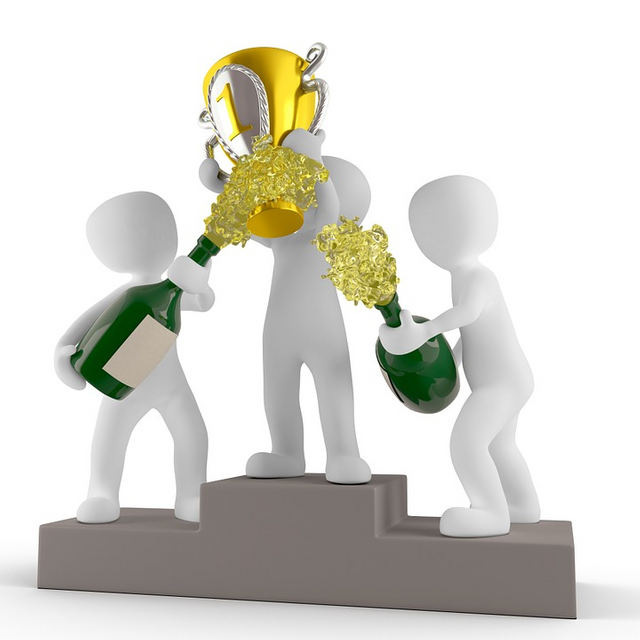 Image Source: Pixabay
---
All prizes have been sent:

Congratulations and thank you very much to all who participated!!!
---
---
If you want to help our Community by delegating and curating, you can do the following.
1. Quick Link
I've created an easier way to be able to delegate just select at the link below.
Delegate 50 SP | Delegate 100 SP | Delegate 150 SP | Delegate 200 SP | Delegate 250 SP | Delegate 300 SP | Delegate 350 SP | Delegate 400 SP | Delegate 500 SP | Delegate 750 SP | Delegate 1000 SP
2. Delegate to how much you want.
To be able to delegate use the link.
---
3. Use Steemworld.org
Go to https://steemworld.org/link then log in. Just follow these simple steps.
Go to the Delegations Option


In Delegations, go to Delegate so you can delegate.


Type steemitphcurator and the amount of SP how much you want to delegate.

Then use the Active Key to make the delegation successful.
4. Curation Trail
So that you can auto-vote when the Community Account has a new post, follow us on.
---
For the full Tutorial on how to delegate and follow the curation trail of the @steemitphcurator community curation account, please go to @loloy2020's Tutorial. Please Just Click the link below.
---
Hopefully, it will go through and be supported by the Steemit Team and Curators. Many thanks to the Steemit Team for their support, especially to:
THANK YOU TO EVERYONE WHO SUPPORTED OUR STEEMIT PHILIPPINES COMMUNITY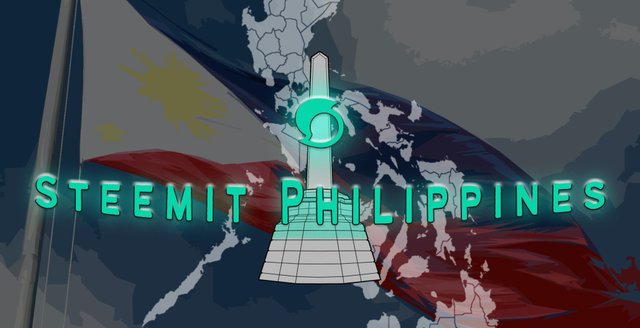 All Banners Credits to @deveerei. Thank you for the support.

GIF Footer Credits to @baa.steemit
Many Thanks to all and God all the Praise and Thanksgiving !!!