Burnsteem25: From Garden to the Table
Hey dear friends,
General Douglas Mc Arthur said: "I shall return"
For not posted here a couple of days, now I'm glad I'm back in steemit. Due to some situation that are going to give more attentions. And it was a long story if I detailed it all but all things may happen just for a reason. And of course I thank God because He gives me enough strength and mindset to handle a complicated situation..
Anyway, that's sometimes some spices of life and this is called "challenges" but instead of going weaker. No, stand straight then go and move forward to face the circumstances...
Kung baga new normal na talaga tayo sa mga panahon ngayon. So new normal na din talaga ang mga pagyayari sa mga buhay ng tao. Ngunit ito lang talaga ang munti kung inspirasyon sa buhay "there's a rainbow after the rain"...
So never retreat never surrender just enjoy and continue life to the fullest. Just like here also in steemit, sometimes there was ups and down. But never lose hope, who knows the luck was already one step closer away...
So for the start of my homesteading post. I had now my harvest of my eggplant fruit in my little backyard vegetable garden. Early in the morning we tried to visit with my wife our other mini-vegetable garden which more or less it was 50 meters away from the house..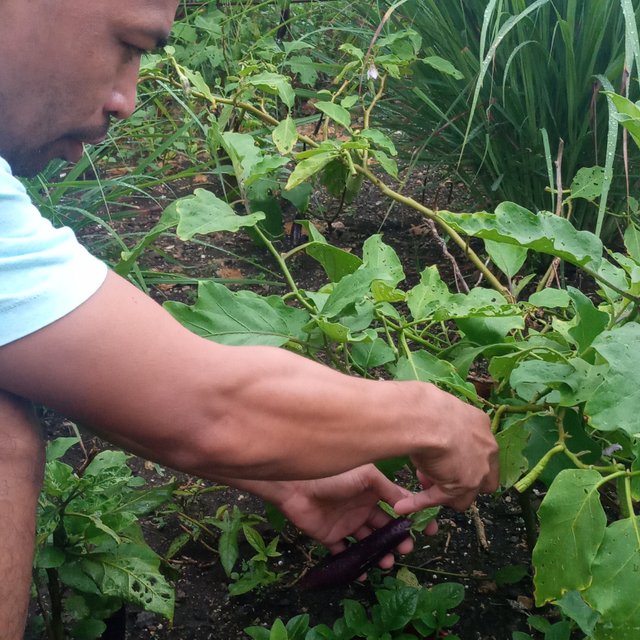 Which luckily there are already fruits on our eggplant vegetables and exactly to the stage of harvest. So what I've done, I immediately cut it's fruit stem used it with a scissor. Inorder not to destruct the other smaller fruit to it's growing. And also to keep the new fruit flowers not to totally disturb...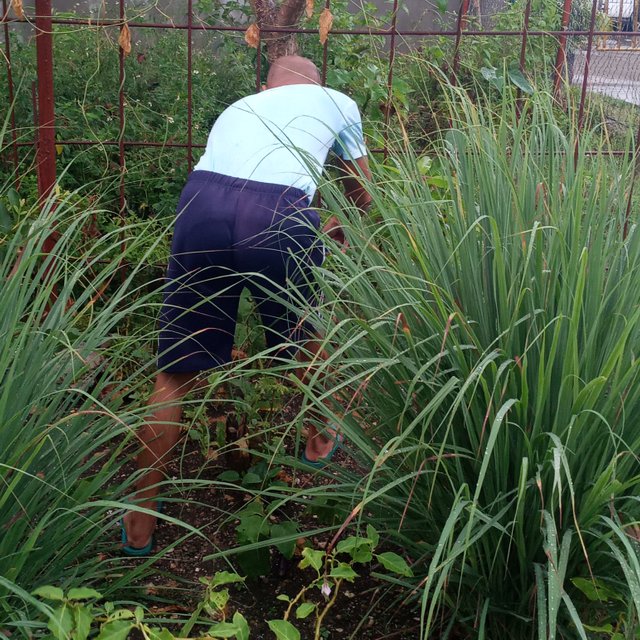 I harvested 7 pieces of eggplant fruits. And after we harvested it. We came back home with my wife inorder to cooked it with tortang talong recipe..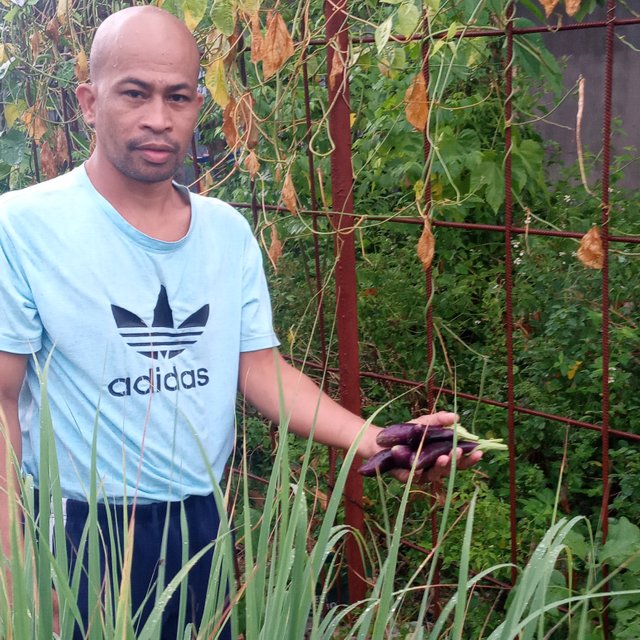 So this is now our own way and ingredients on how to cook tortang talong recipe:
| Ingredients | Amount |
| --- | --- |
| Eggplant | 5 pcs |
| Egg | 4 pcs |
| Umami | 1/4 tsp |
| Salt | 1/4 tsp |
| Edible oil | 1/8 ltr |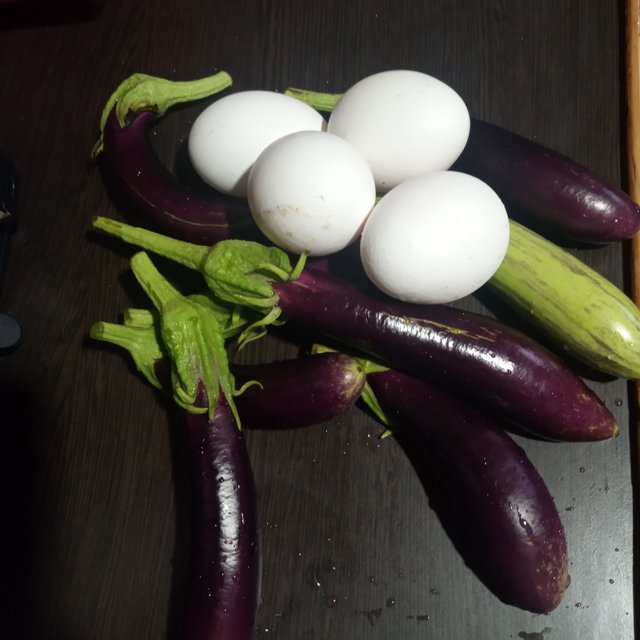 Cooking:
• Boiled the eggplant fruits for almost 3 minutes.
• When it is already soft and smooth. Remove the skin.
• Set aside.
• Scramble the 4 pieces egg then put the salt and umami.
• Put the skinless eggplant to the scrambled set aside egg with ingredients.
• Coat thoroughly with eggs.
• Right after, put it to the heated pan with heated edible oil.
• Reverse it to the other side.
• When it looks golden brown. Now it's time to remove from pan.
• Done.
Photo: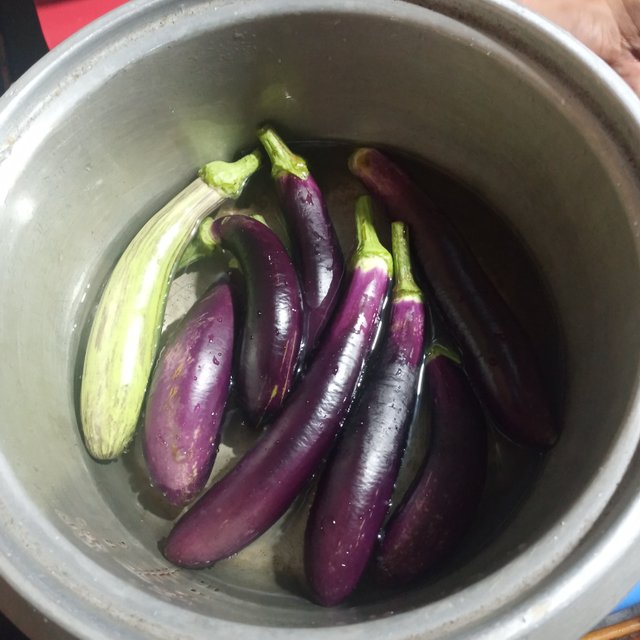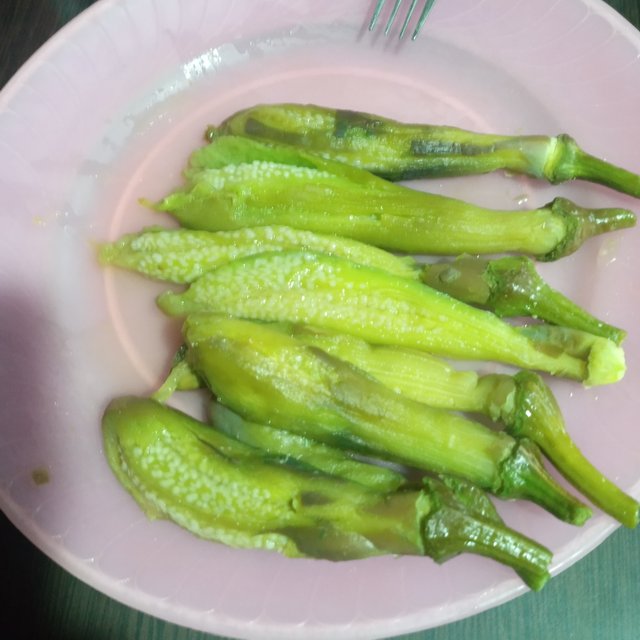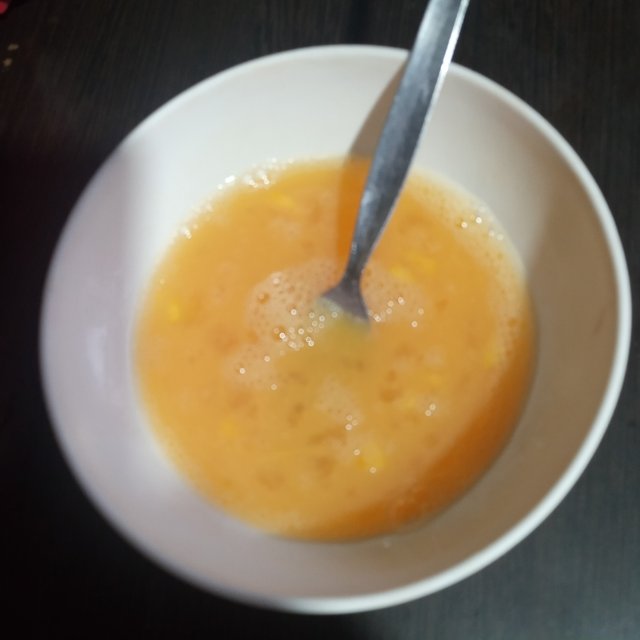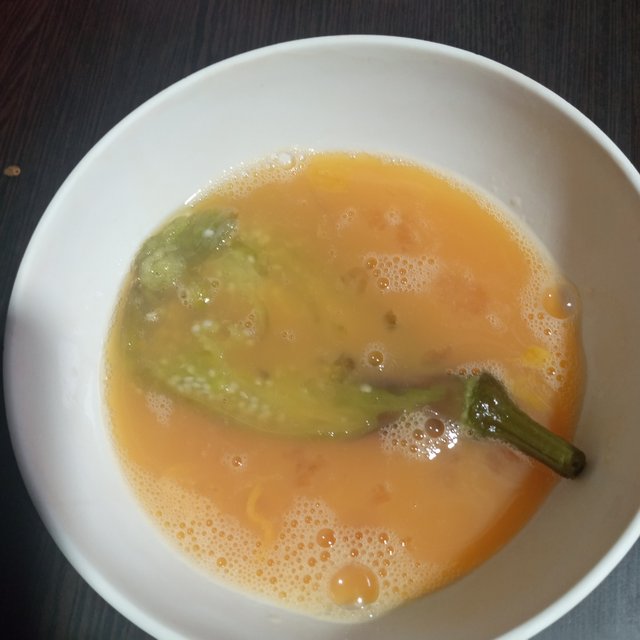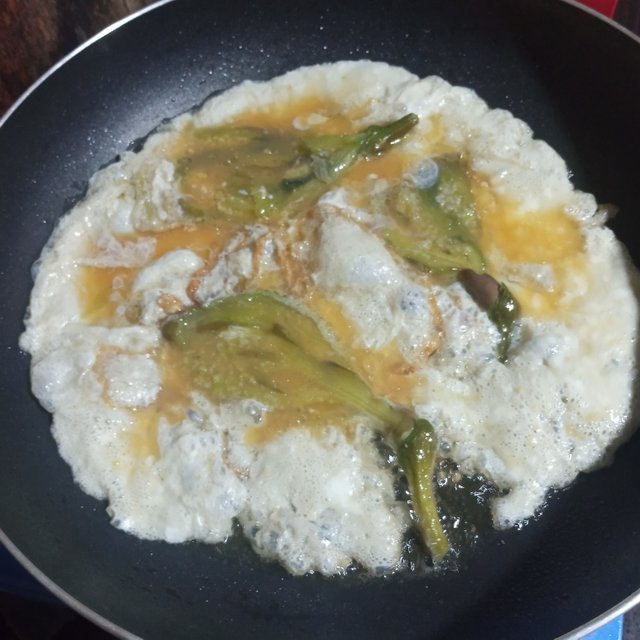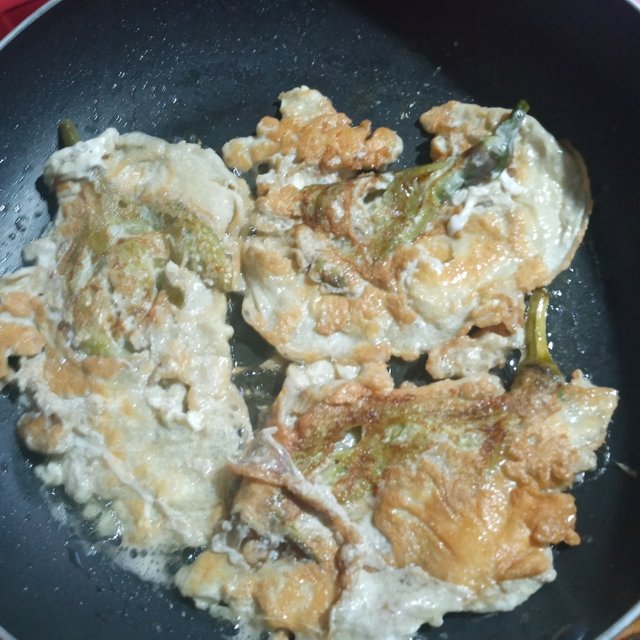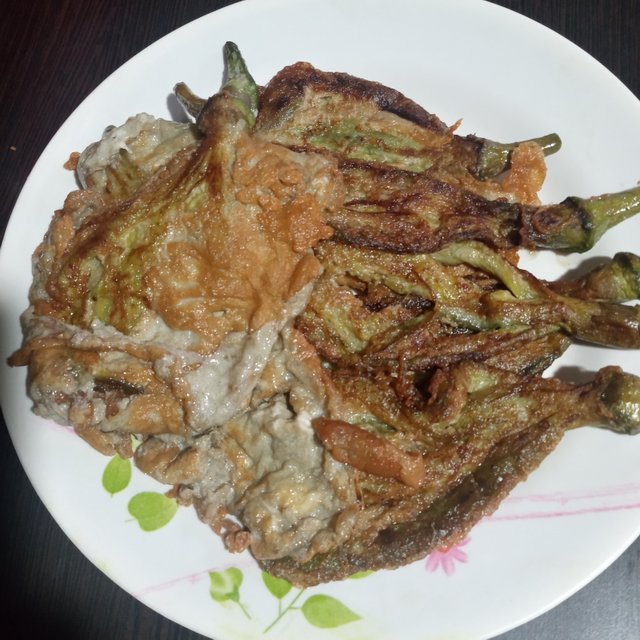 Easy own steps of cooking tortang talong recipe. Freshly harvested from our mini-vegetable garden to the cooking table..
So this is all for today, have a nice sunday...
Regards...
Natz