Steemit Promotion Through Livelihood Branding: "My Homemade Steemit Peanut Butter" 20% reward to @steemitphcurator by @maris75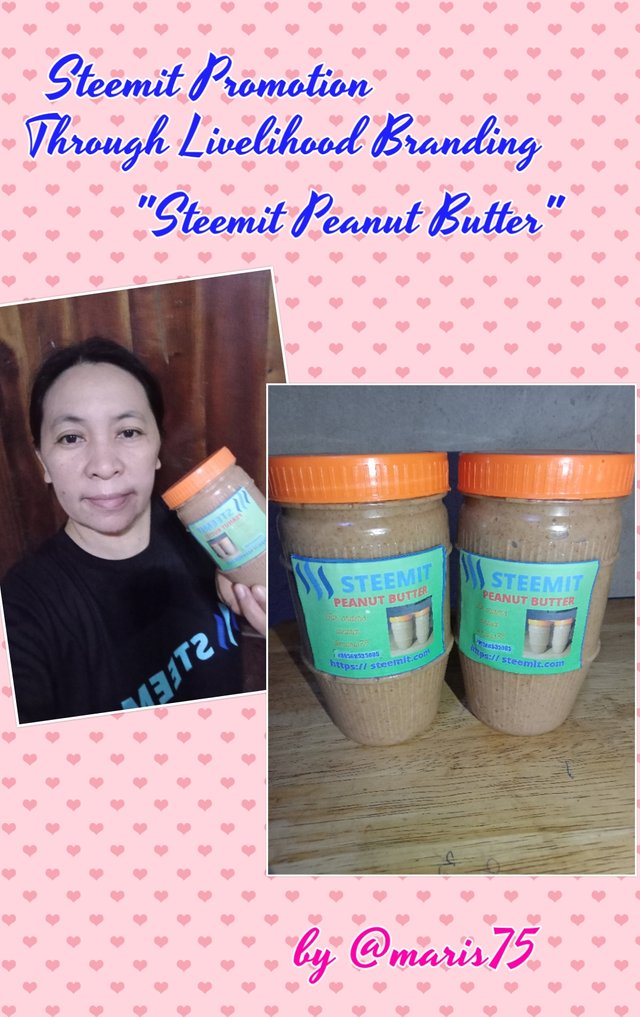 Mabuhay ang Steemit Philippines!
How are you all? I hope everyone are in good health always as we faced our daily challenges in life.
To earned money is one of our motivation to do hardwork in everything we do. When I joined Steemit 6 months ago and earned SBD, it helped a lot in my financial needs. As a bread winner of the family I need to look for other source of income. The reality is, my regular income is not enough for our needs. I also made a homemade peanut butter and sell it to my neighbors and co-workers. Mostly in holiday season I got many orders. And it really helped a lot financially. Some of my earnings in Steemit I add to my capital in my peanut butter business. In return, I want to promote it by using Steemit as my brand in my peanut butter product. In such a way, my customers will get to know about Steemit. Now I have my "Steemit Peanut Butter". I am a proud steemian and I'm happy to make it as my brand in my peanut butter business.
Now let me show you my Steemit Peanut Butter ingredients and it's cost in terms of Peso and SBD.
These are my ingredients:
1 kilo of fried peanuts
1/2 kilo of white sugar
1 small bar daricreme buttermilk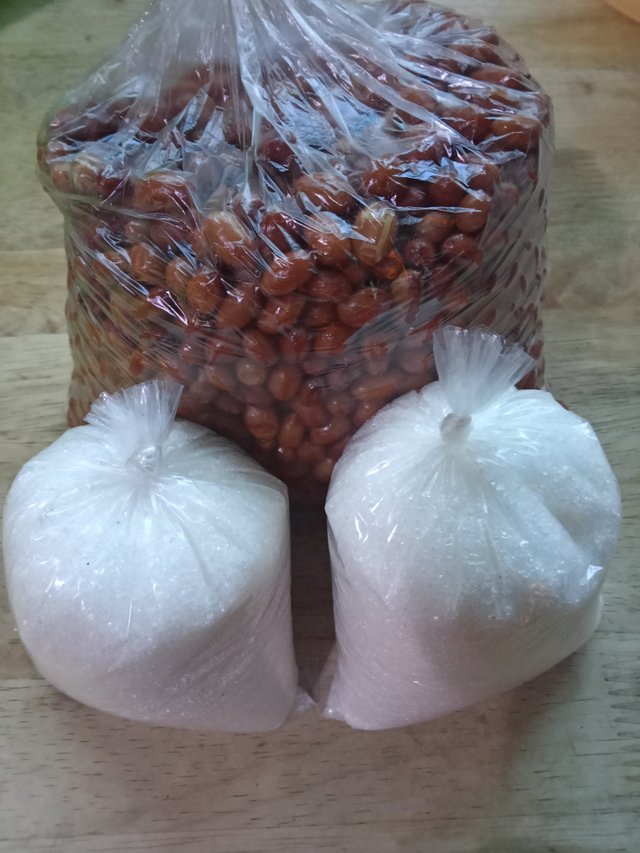 This is ready for grinding the peanuts.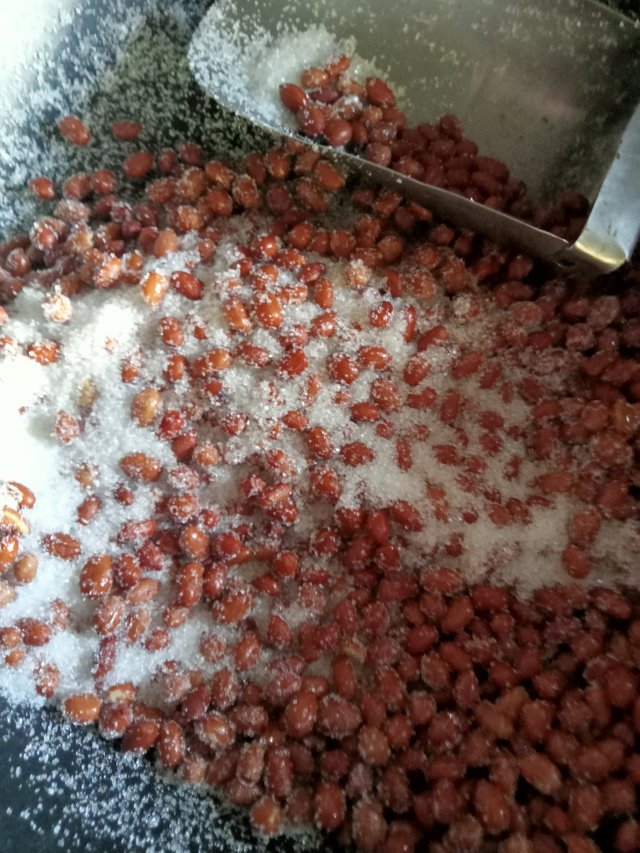 The ground peanuts.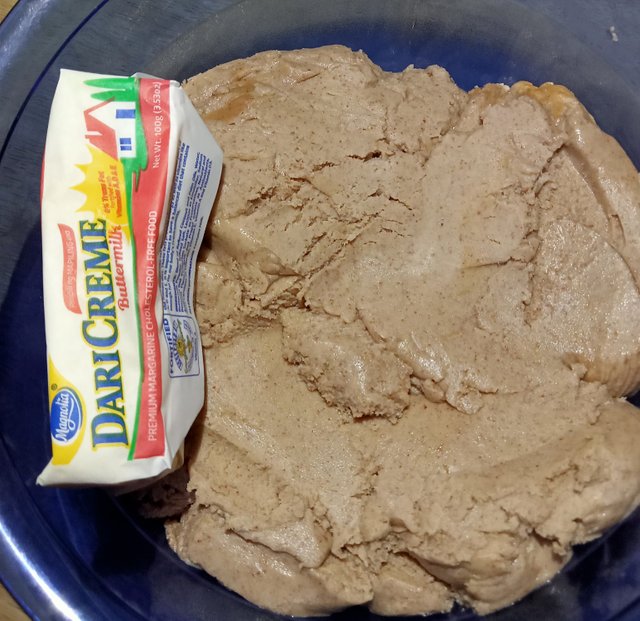 Here is the breakdown of my expenses.
| Item | Amount in Peso | Amount in SBD |
| --- | --- | --- |
| 1kilo peanut | 115 | 0.4 |
| 1/2kilo sugar | 30 | 0.1 |
| 1bar buttermilk | 35 | 0.12 |
| 3pcs bottle | 36 | 0.12 |
| Grinding charge | 15 | 0.05 |
| Total cost | 236 | 0.79 |
| Selling Price | 120 | 0.4 |
| Total income | 360 | 1.2 |
| Net Profit | 124 | 0.41 |
I made 3 big bottles of Steemit Peanut Butter and my price is P120.00 per bottle. My total earnings is P360.00 less my total cost P236.00. Therefore, my profit is P124.00. The equivalent SBD is shown in the table.
Now let me proceed to my procedures.
Step 1.
Melt the daricreme buttermilk in a low heat. Allow it to dissolved properly.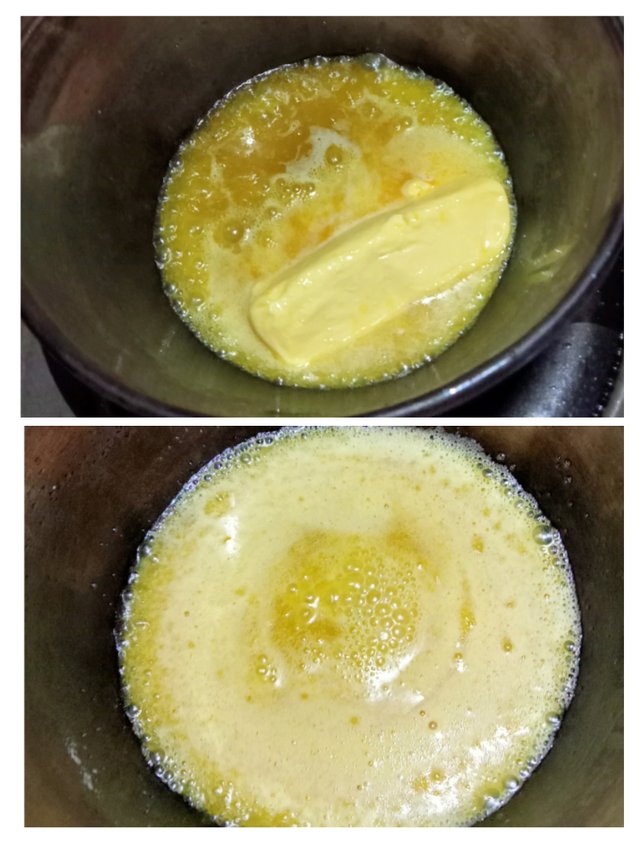 Step 2.
When completely dissolved, add it gradually to the ground peanuts. Then mixed it manually and thoroughly until it's completely mixed the butter into ground peanuts.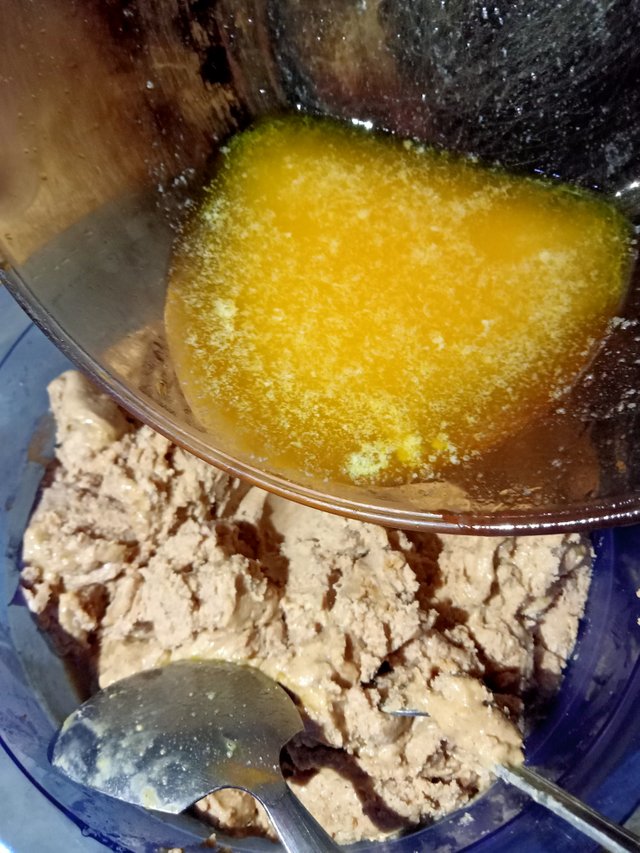 Mixed it thoroughly until completely mixed.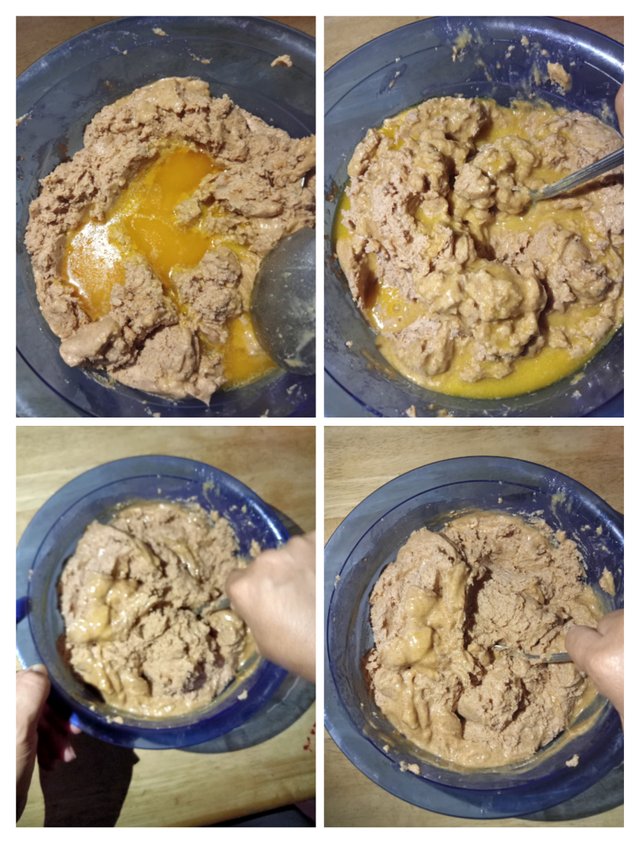 Step 3.
When the mixture is properly mixed. Then it's time to transfer the peanut butter to the bottle until the bottle became full.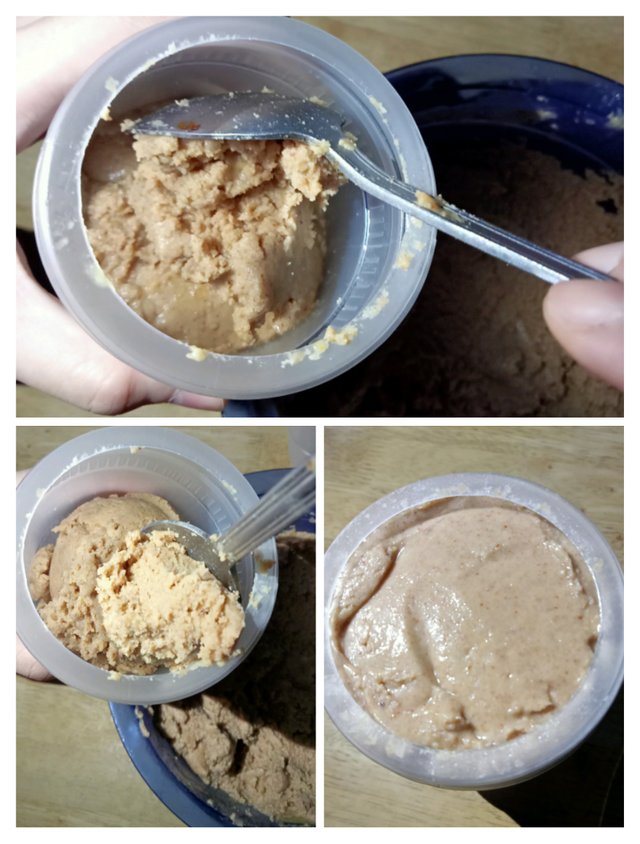 So, here's my homemade yummy Steemit Peanut Butter!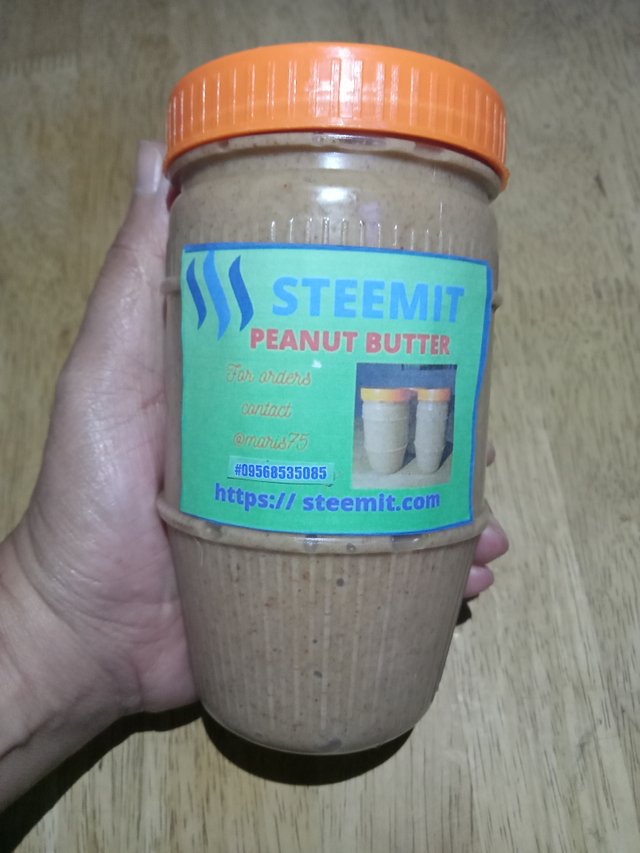 In making my peanut butter I'll make sure that it's a quality guaranteed. My objective and priority is my customer's satisfaction. In such ways they patronize my product and will buy again and again.
Thank you so much Steemit Philippines specially to sir @juichi for creating this contest.
I would like to invite my friends @itsmejos, @angelycong & @rfprincess to have their entry too.
God bless us all!
Truly Yours,
@maris75