#Burnsteem25 #Club5050 Diary Game 7.12.2022 Feeding our neighborhood with rice porridge and vegetable lumpia
It's been a long time since the last time we had our feeding to the neighborhood. A lot of kids were asking when would be the next we would give foods to them because they like it very much. Though money is very tight in the family nowadays but we are able to do the feeding today. It's not fancy food like packed lunch with rice and meat with drinks but still it was good feeling to be able to have it again.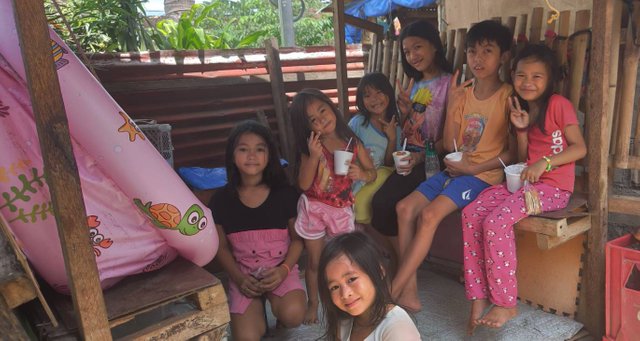 Today we prepared lugaw or rice porridge with vegetables and chicken. To pair with the lugaw we also cooked vegetable lumpia (spring roll). It is nutritious especially for the children who loves lugaw. As usual, we had the whole family in the house helping together in preparation to aftercare.
For the ingredients, my husband and I went to the market yesterday buy fresh sliced mixed vegetables(carrots, chayote, cabbage), chicken, styro cups and other needs for the feeding. My mother helped in preparing the porridge by making chicken stock and slicing spices.
While Mama was in the kitchen, my sister @sweetspicy cooked the vegetable and strain to separate the soup from the veggies. This way it won't make the wrapper easily tear off. It was my duty to put my child to sleep while everyone was working. When my daughter was asleep, I quickly started wrapping the vegetables while my husband separate the lumpia wrapper one by one.
Good thing @jes88 came and helped in wrapping frying the lumpia. It made all work easier for everyone. When the lugaw was cooked, those who are available are helping in putting it to the styro cup that we bought yesterday.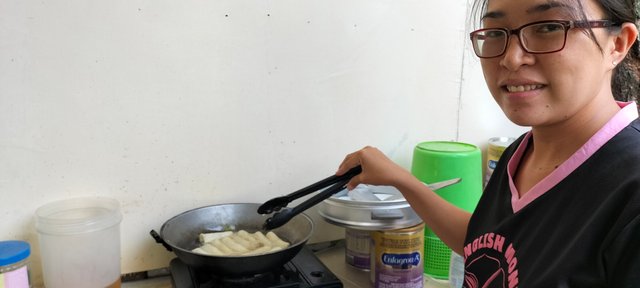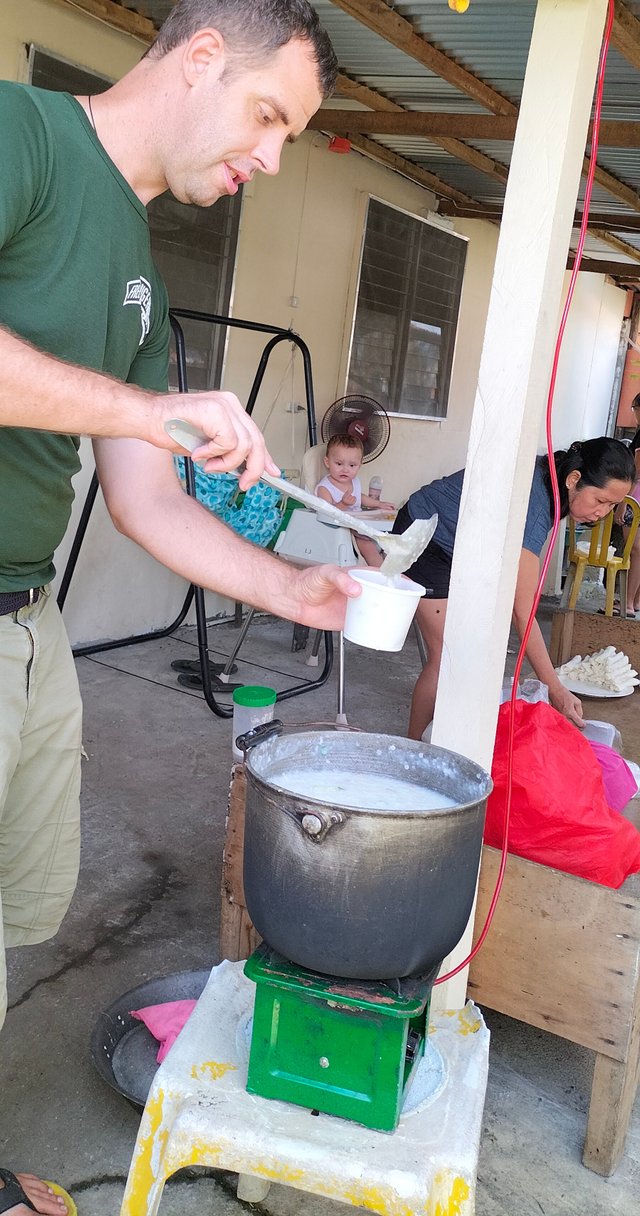 Before we finished getting things ready before people arrived, my daughter woke up and it's feeding time for her. She had the lugaw as well as the vegetable lumpia.
Soon after we prepared everything people that includes kids and adults came. We gave them a cup of porridge and 2 vegetable lumpia. We didn't prepare drinks anymore but drinking water was readily available in our water machine.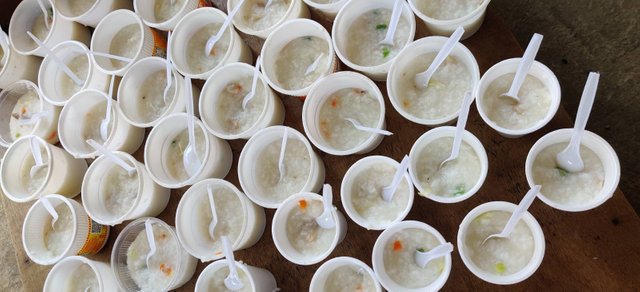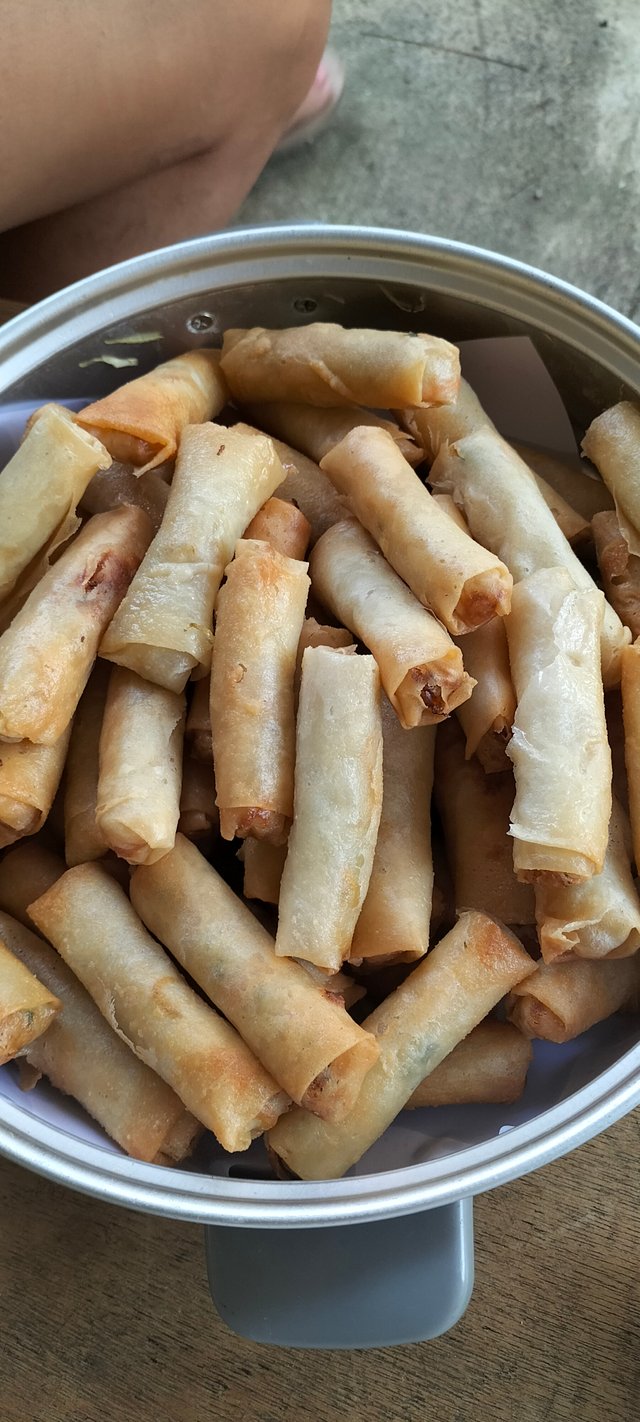 FEEDING TIME!
The kids came first and as always they are grateful for the food they received. They were smiling and others asked a share for their siblings who are at home. Then some adults and parents came as well. They took some cups for their kids at home. It was a wonderful feeling to be able to give even in a small way.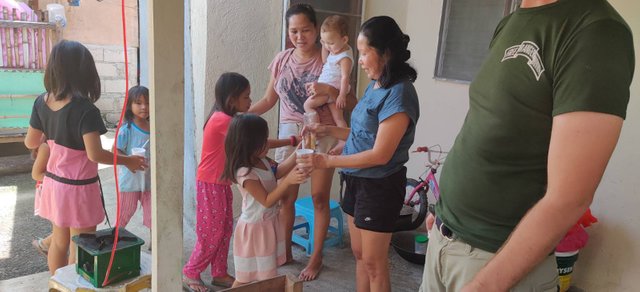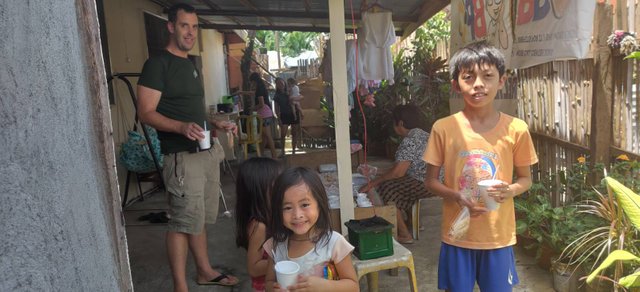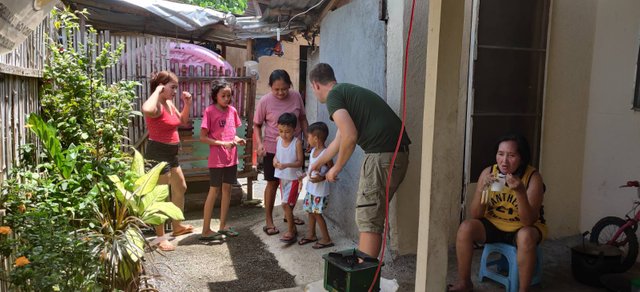 We had 50 to 60 cups of rice porridge given and 120 pieces of vegetable lumpia. Actually I bought 3 kilos of freshly sliced mixed vegetables and 150 pieces of lumpia wrapper. We had extra lumpia which my family ate for lunch. We just cleaned up after we had like a picnic style lunch outside the house.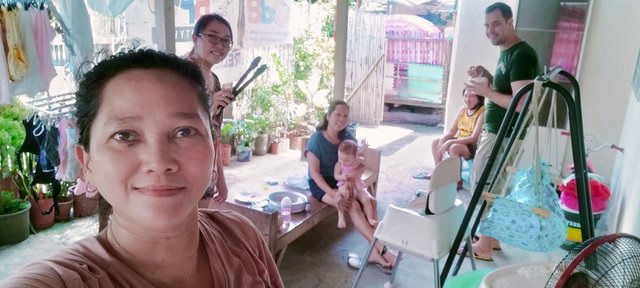 It's a day full of fulfilment and love. Praying we would be financially stable again soon so we could give a sumptuous meal for them.
That's all for my diary today and I am inviting @jes88 @sweetspicy @steemitcebu to share your act of kindness activity today. See you!