The diary game season #3 (08 05 2021) it's my husband's special day
Hello!☺
Today us we wake up early, me and my kids are busy preparing a birthday card for my husband. My eldest daughter is the one who cut the construction paper forming a heart. After that, she distributed it to her younger sister and brother inorder to express their different birthday wishes and messages to their father. And here is their finish birthday cards and they have different messages. And then suddenly we gave the handmade birthday cards to my husband before he woke up this morning.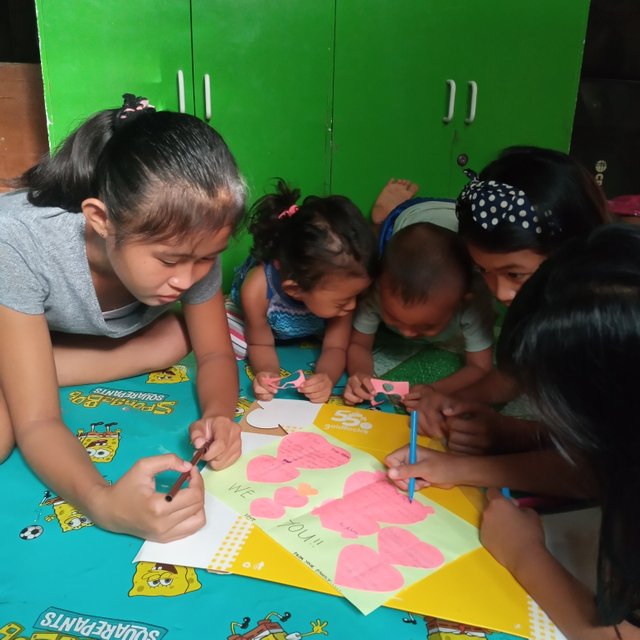 And I also joining him reading their birthday wishes and messages. After reading the message to our eldest daughter then proceed to our second daughter. And suddenly after reading, we both laughed silently because their messages is " thank you papa for working harder inorder to pay the neighbor's store credit". While our third daughter messages is " thank you for working so hard even if you had suffer a mouth sores". We are really surprise to each of their messages with our kids. We can't imagine at their younger age they are so observant with what we've done.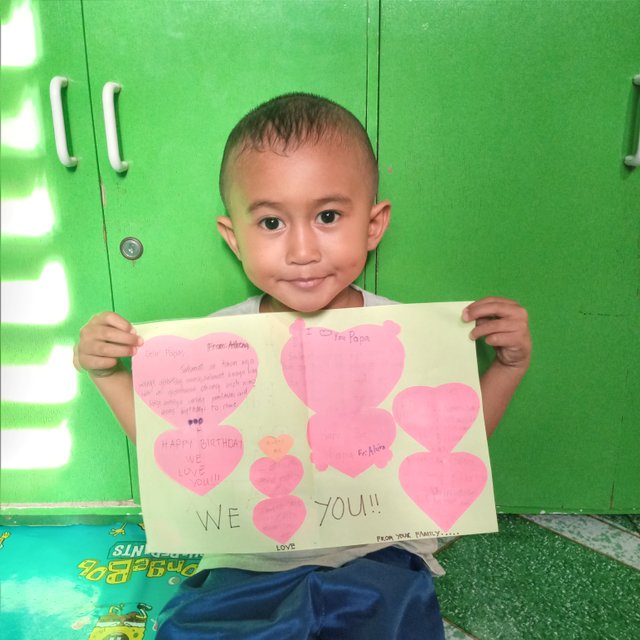 And then at 5:00 am, I went to the wet market near in our place. I bought a milk fish or "bangus" for our viand this morning. And cook for one of the most favourite viand of my husband "grilled bangus" because this is really his favourite. And a perfect match with a liter of softdrinks and ice cream. A simple birthday celebration of my husband but meaningful. What matters most and important thing is the relationship with your entire family member.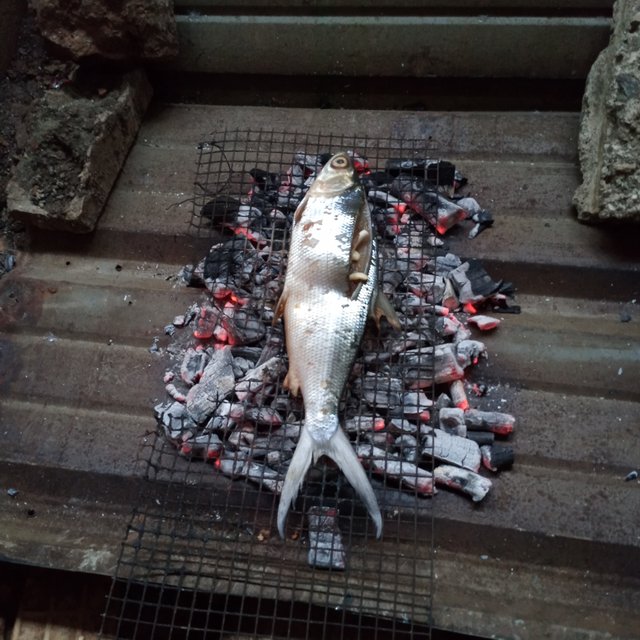 So to all of the parents out there, be careful in doing things which are harmful. Because children are very observant on what they've see. But on my own case, our children notices the hardships of their parents even if they don't always say it to us. They both know what are their parents struggles inorder just to care, love and feed their children.
And this is my diary for today, thanks for reading and dropping. Save and documented! Thank you!
Love.
@chibas.arkanghil