System of Rice Intencification
Hi,
i am a farmer in Tamilnadu, India. I am sharing my experience in SRI paddy cultivation method. We are doing organic farming.
Here the story of the SRI paddy.
1. SEED SOWING IN RAISED BED
The first day we dump the rice seed in water, after 24 hours take out the rice seed from water.
Then keep the Seeds in dark place covered with Black cloth or Sack.
After another 24 Hours the seed will start germinate.
At that time we transplant the seed carefully to the Raised Bed.
Then cover the seed bed with Rice straws for keep them mistured.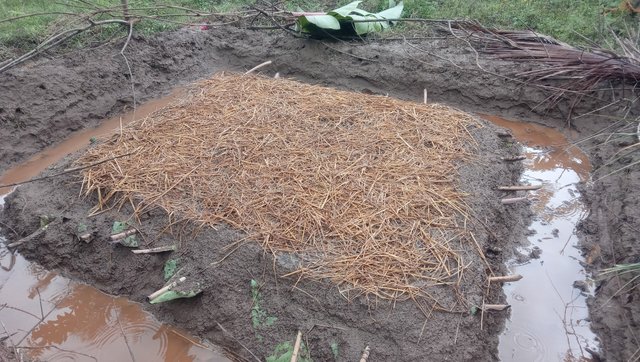 2. SEED GROWTH
After Three days the seeds will start growing. It grows faster then the traditional method.
It starts sprouting with in three days. In traditional method the seed takes one week time to sprout greens.
After 5 days the sapling will be 2 inches in size. At that time we spray Fish amino acid on top of the saplings.
The fish amino acid gives more nitrogen nutrient for the saplings and it keeps the insect out from the saplings.
We will not flood the seed bed for irrigation. We just apply small amount of water regularly. That's enough to keep the rout moisture. Flooding the seed bed will make grow lesser.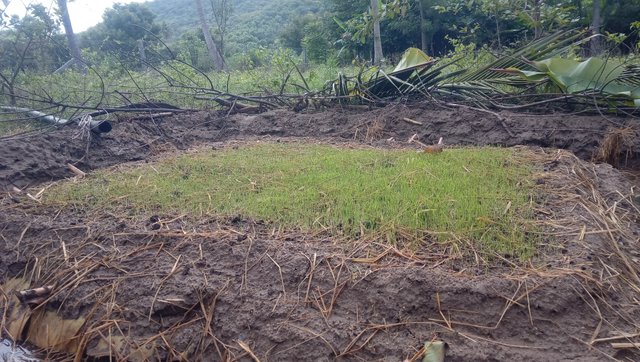 That's it for now.
Lets see it in next post.
THANK YOU
HOPE YOU LIKE MY POST, KEEP SUPPORTING
25-09-22