Curator Cat: Welcome to the First Caturday of Fall!
Greetings and hellos Fine Felines and Hoomans of Steemlandia!
We have arrived at the weekend once again, and that means Saturday and Saturday means Caturday which is my favorite day of the week!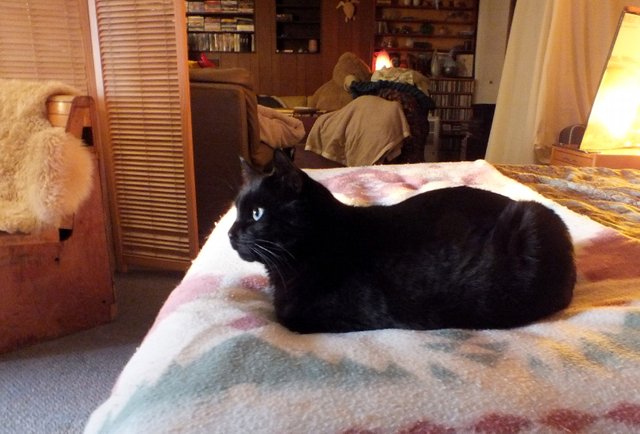 Of course, I am blessed to live with rather wonderful Hoomans who make sure that pretty much every day of the week feels like Caturday. Jokingly, we sometimes say that "only the days that end in 'Y' can be Caturday!"
As of today it is officially fall in our little corner of the world. And it seems like fall was "listening," because it rained pretty much all day, and there was a stiff breeze blowing.
I don't really mind rainy days too much because it means I can curl up in a favorite warm cat bed and take a good long nap. In fact, the only thing I don't like about rainy days is the fact that there are no sunny spots!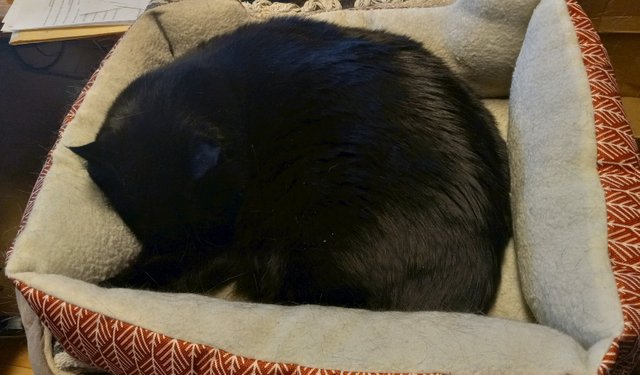 In my bed by the Dad-Hooman's desk
The arrival of fall also means that we are getting into what we call "indoor season" around here. Indoor season means that the Hoomans start getting into all their creative projects and their arts and crafts, and that is nice because they have more time for the cats!
Well, to be honest, what actually happens is that the cats make sure that the humans pay more attention to them by standing in the middle of the creative project at various inopportune times!
Did you know that we actually go to cat University to learn when to interrupt a human at the most convenient moment?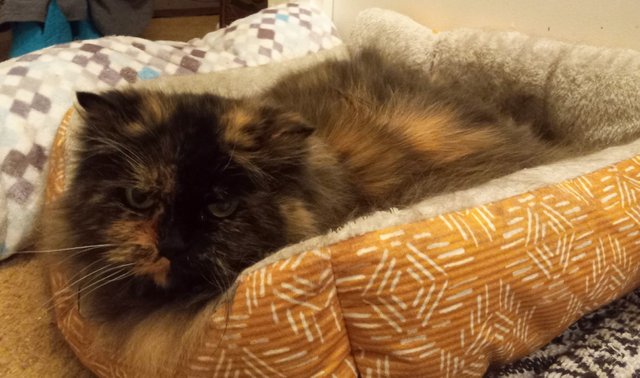 Smudge is less into such shenanigans...
With fall, soon also comes winter, and that means we're going to start having fires in the fireplace! Nothing better for a cat than laying in front of a fireplace with his belly to the warmth!
Meanwhile, doesn't seem like there's a whole lot going on in the cryptosphere these days. Or maybe there are things going on that I'm not aware of but they don't seem to be having much effect on the price of Steem. I was really hoping we'd be back to 20c-Steem by now...
It does seem like we have been inching up ever so slightly but it doesn't necessarily look very consistent. I hope better times are ahead because after a while it just gets to be a drag to see the same old almost nothing everyday.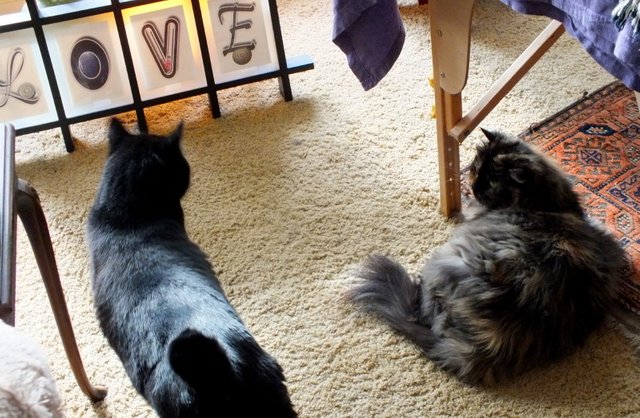 Today I also found myself wondering when the next time we're going to get a payout of TRX tokens. I know we get even less rewards now than we did before, but the way I look at it every little bit counts!
Looking backwards, the last time TRX paid out was on August 8th and that is a long time ago!
It would be nice if there were another payment soon... or if there were at least some kind of schedule we could count on.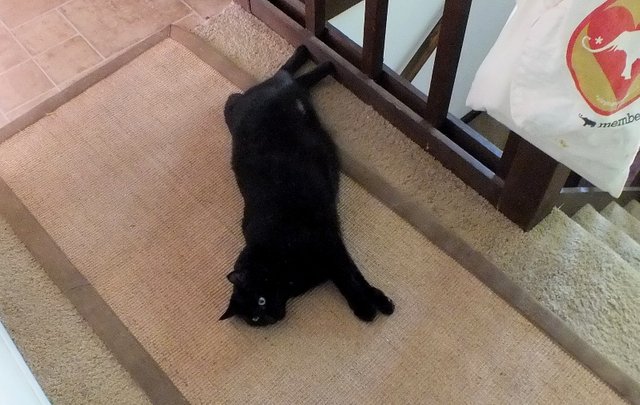 However, I'm not going to sweat it. The Cryptosphere is notoriously unpredictable, and over the years I have learned to have pretty much no expectations at all because it seems more likely that something will screw up then it will go right. Maybe that sounds a bit pessimistic but it does seem to be closer to the reality.
I can but hope for the best! And with that thought in mind, I need to get back to my nap time! I appreciate you stopping by my little cat blog here, and I look forward to seeing you next time. I hope your Saturday was a good one and I also hope you have a wonderful Sunday!
=^..^=
This is @curatorcat's 560th original top level post
Active since March 2018 and still going!
2023.09.23