Go big or go home! A £300,000 coin sent for testing and destruction....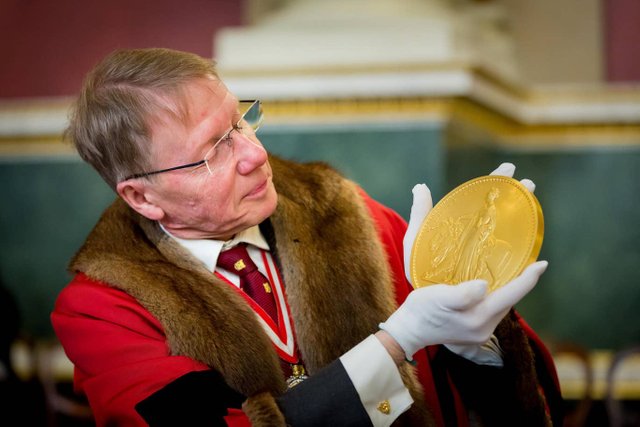 I wrote a few weeks back about whether the Royal Mint was stealing from us and that blog can he found HERE. In that blog I talk about the steps and measures that are taken to ensure all coins produced by the Royal Mint are of the highest standards expected of them.
The "trial of the Pyx" is one of the longest established judicial procedures in the British Isles. Its history stretches back more than 700 years. The now-annual Trial is held at the historic Goldsmiths' Hall in London and is one of the reasons why The Royal Mint is respected around the world for accuracy and precision. The trial sees jurors examining coins for their weight, diameter, metal composition and overall quality.
So for no other reason than this, the Royal Mint decided to produced 4 X £5,000 coins that weigh a hefty five kilos and are reportedly worth a staggering £300,000.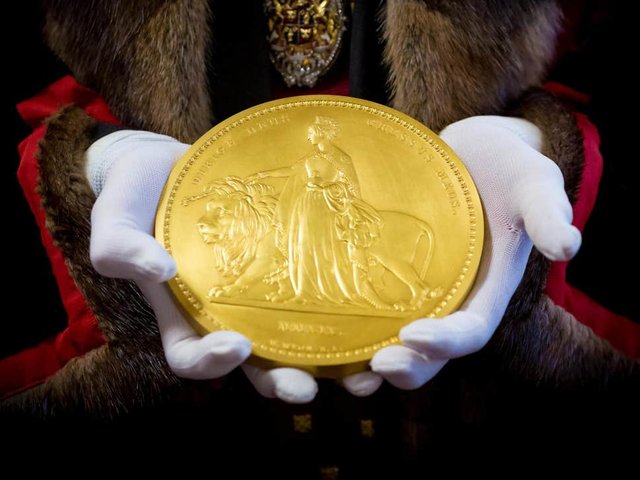 The £5,000 coin(face value) features in my opinion one of the greatest coin designs of all time - the "Una and The Lion" design. The design was first conceived in 1839 by William Wyon, former official chief engraver at the Royal Mint.
The original "Una and the Lion" design was a British £5 gold coin depicting Queen Victoria. It was designed to commemorate the beginning of Queen Victoria's reign and is one if the mist saught after collectors coins of all time.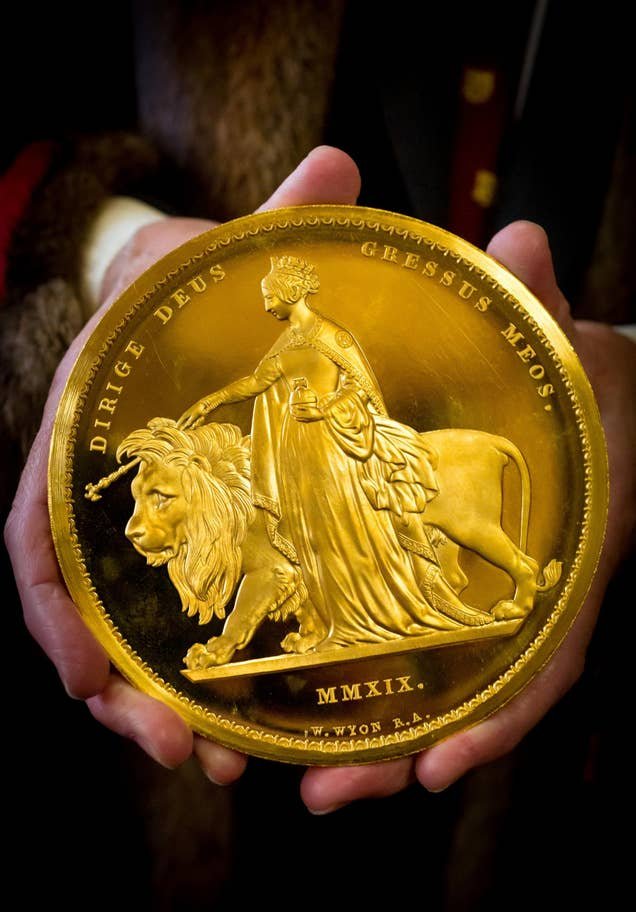 A £2,000 coin weighing two kilos and reportedly worth nearly £120,000 has also been made featuring the same design.
The £5,000 and £2,000 coins have been created as part of a new Great Engravers series, which celebrates the most influential artists who have contributed towards coinage in Britain, beginning with Wyon and his "Una and the Lion" design. These new coins are made from 999 fine gold and have been remastered from an original die that was first used almost two centuries ago.

Exactly how many samples are pulled depends somewhat on the coin in question and the metal being used. For bimetallic coins made of cupro-nickel and nickel-brass, one sample coin is pulled for every 10,000 pieces that are manufactured. For cupro-nickel pieces, one sample is pulled for every 20,000 coins produced. For gold coins, it's one sample for every 10,000 pieces; for silver coins, we take one sample for every 15,000 pieces manufactured.
This year, for example, The Royal Mint will be transporting more than 16,000 coins to the Trial. This includes three of the four £5,000 that were made by the RM. Once these coins arrive at the Trial, the company will drill into the coins and extract samples from each to analyse their composition before melting them down. With the one remaining five-kilo coin and the two-kilo coin being sold to a private buyers.
Posted via Steemleo