Silver coins can tone in the most vivid colors.
I want to share with you the best looking toned coins that I have in my collection today and the next two or three Silverporn Saturday articles, starting with this one!
1925 Peace Dollar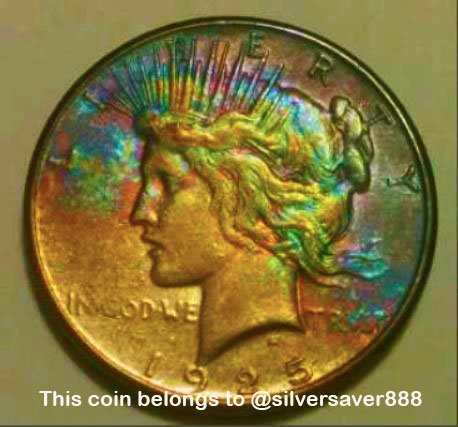 ---
This 1925 Peace Dollar is beautifully toned with colors that range in a variety of hues from brilliant blue to deep magenta! It also has some shades of olive, green and gold.
The unique and magnificent color toningsof this Peace Dollar made this coin coveted (based pn the number of bidders I competed with) and eventually commanded a high premium.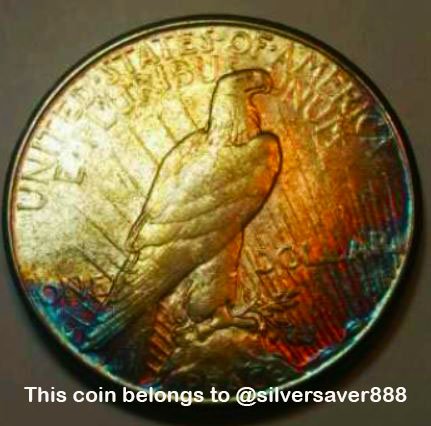 ---
Naturally toned coins are the result of a long and slow process in which chemicals in the environment affect the surface of the coin. Many of these silver coins toned as a result of the way they were stored for long period of time.
Do you have toned coins in your stack?
If so, please do show us your toned coins!
---

I have a passion for stacking precious metals. I hope you enjoyed viewing this toned Peace Dollar as much as I did in sharing with you. Thank you and I will see you again soon!

@silversaver888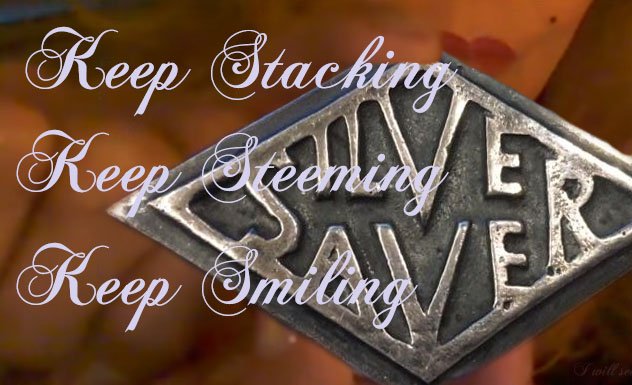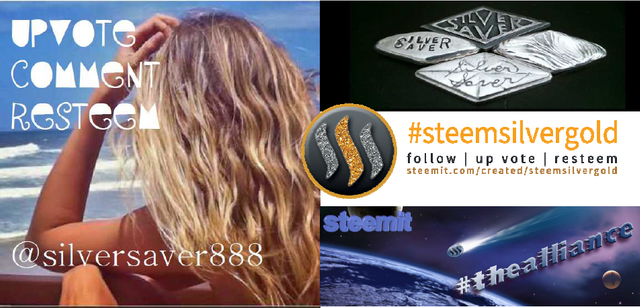 The Silver Saver Channel Bar, ltd. ed.
1 troy ounce, .999 fine silver, hand poured by MK Barz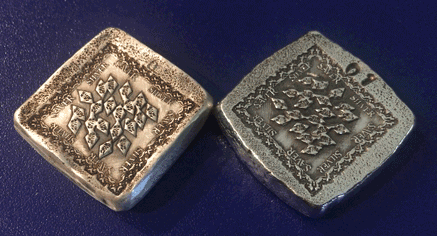 available from MK Barz and Bullion,
click the link here.
Use discount code: SSA10 to get a 10% discount for the Silver Saver Channel Bar. Thanks for your support! Thank you to the
silver savers
of steemit who have added the hand-poured Silver Saver Bar to their collection and stack.
Do you have a Silver Saver Bar? Please let me know if you do the comment section below.

---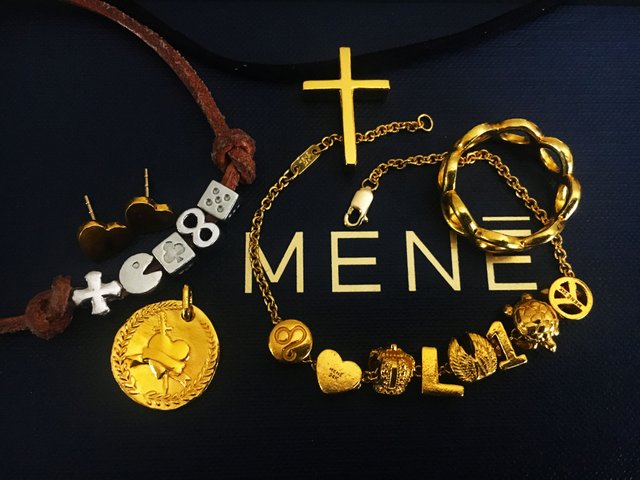 Mene 24K jewelry is a great way to build a gold and platinum stack.
Earn $5 in Mene credit for signing up for Mene with this invite link: https://www.Mene.com/invite/cK5BKh
---

@silversaver888 is a proud member of #ladiesofssg4eva -a club comprised of the beautiful female stackers of SSG.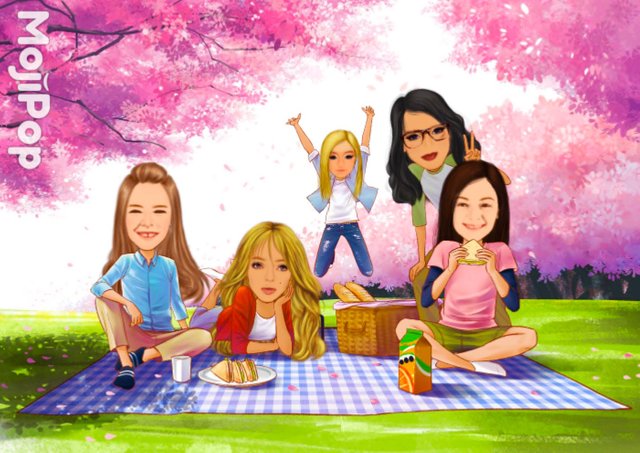 ---
😊 Make it a FANTASTIC FRIDAY!!!😊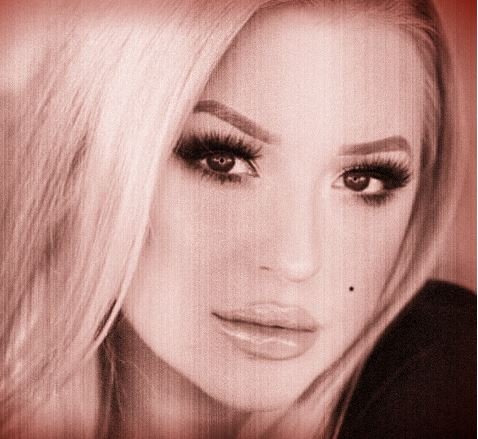 Hugs and Kisses 🤗💕💋!!!!
---
Posted via Steemleo | A Decentralized Community for Investors