Know your investment: An Alternative Way to onboard bloggers for free: Travel.io
Why is onboarding as difficult as interstellar travel?
... is a metaphor, I use to describe the difficulties people new to cryptocurrency have onboarding or to use more common terminology signing up to create and curate content on Steemit and the Tribes on the Steem-Engine sidechain. However there is hope, as I describe in this post, an easy way to signup and start blogging in under an hour and it's free!

Picture Source
Picture modified by @shortsegments
Simply put Travelfeed.io has adopted a more user friendly strategy of making Steemit onboarding look like new account signup process at other social media sites mainly by allowing new users to pick their user name, create their own ten digit password and by providing a verified email address get a Steemit account and start posting immediately.
I was curious, so I left that post, to go to the Travelfeed.io sight to see and experience for myself how this "more user friendly" sign up to Steemit worked.
I went here Travelfeed.io sight
and I clicked JOIN NOW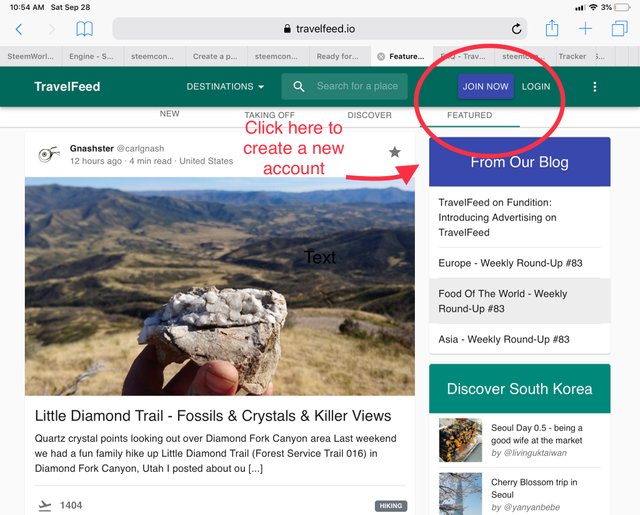 It asked for my email address for account reference.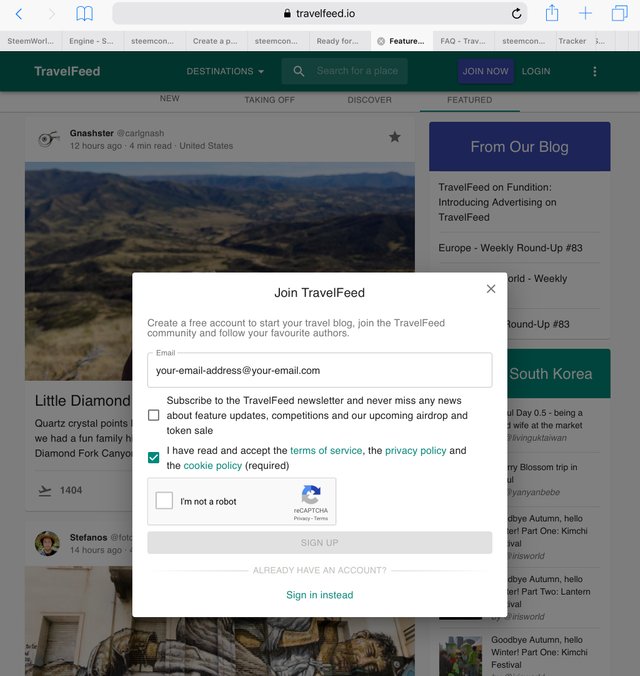 Moments later, at 11:42 AM I got this email:

I opened it and clicked the email verification button: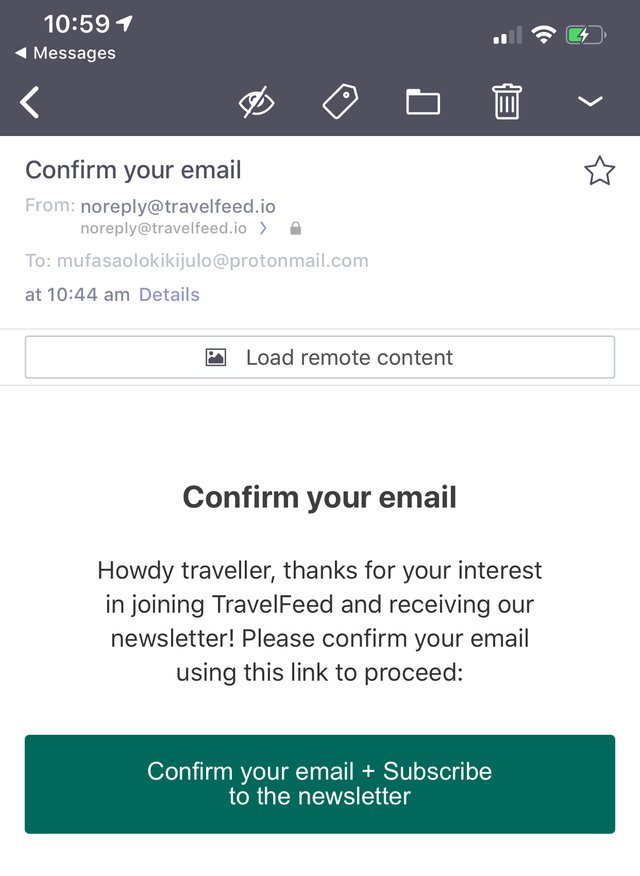 I clicked the button and it took me back to the Travel.io site where I was told to complete my profile.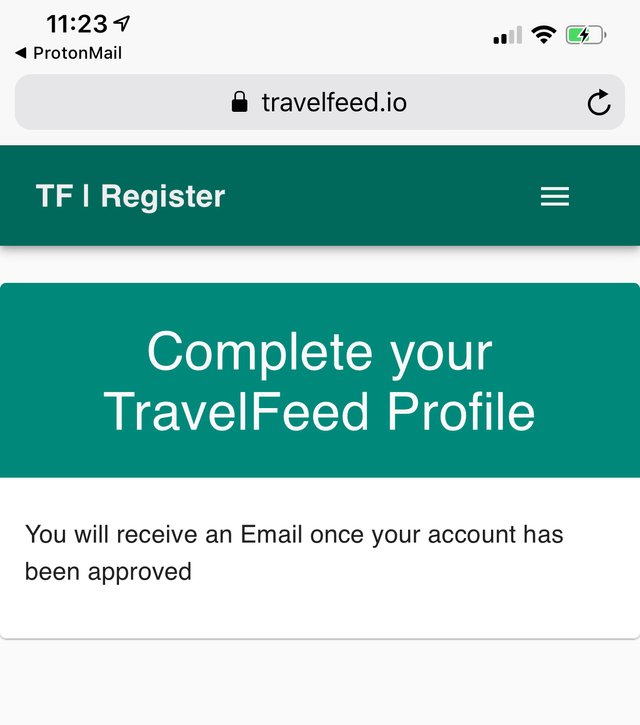 To complete my profile, I was asked to pick the name of my blog, which I was told I could change and my Steemit name, which I was told I couldn't change. Same rules as Steemit. After a few minutes I am finished part two.
Then I got this email, that my account application was under review. The same or similar to what I got from Steemit.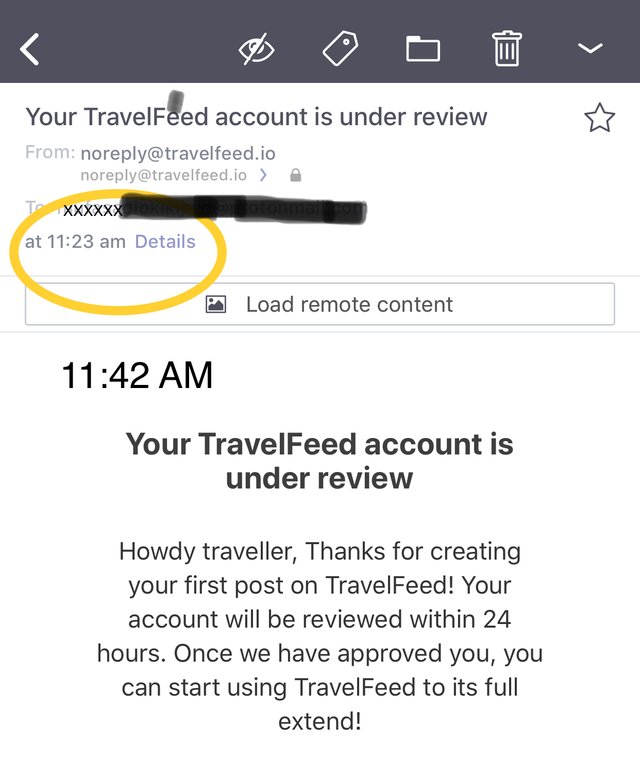 Then two hours later 1:42 PM, I got this email: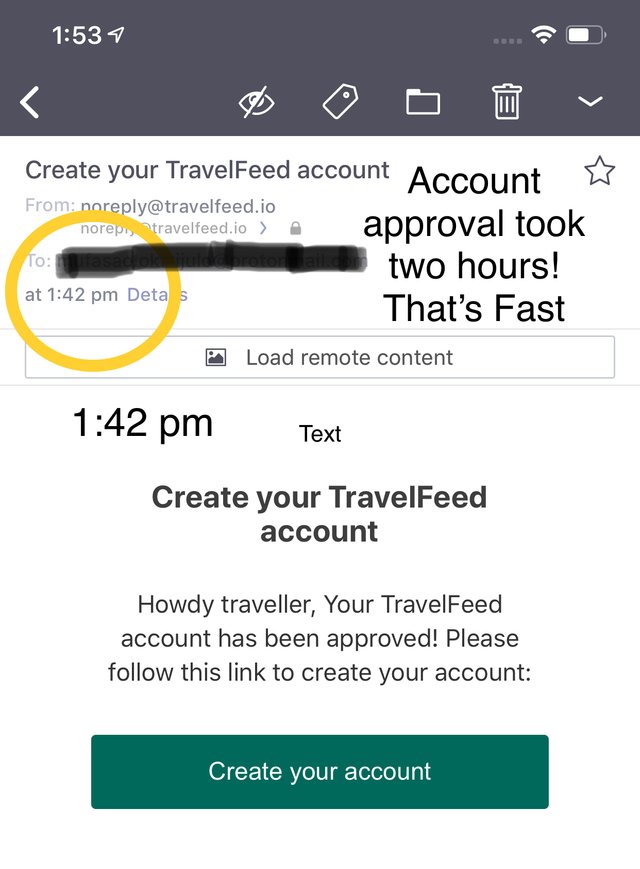 This took two weeks when I signed up for Steemit, so I am impressed. You get speed like this when you pay with Steem, Bitcoin or Litecoin at the Pay To Sign up sights, but when your new you don't know how to get those cryptocurrencies, you don't know how to store them, and you don't know how to transfer them from your wallet to the PayToSet up wallet.
For those of us in Steem, these things are known, but when you seek mass adoption, most people don't have those skills and they just want to swipe their credit card or feed the machine money. So I was happy to see you didn't need any cryptocurrency and you didn't need cryptocurrency knowledge yet.
So I open this email, click the button and it takes me back to a Travelfeed.io specific page which look like this: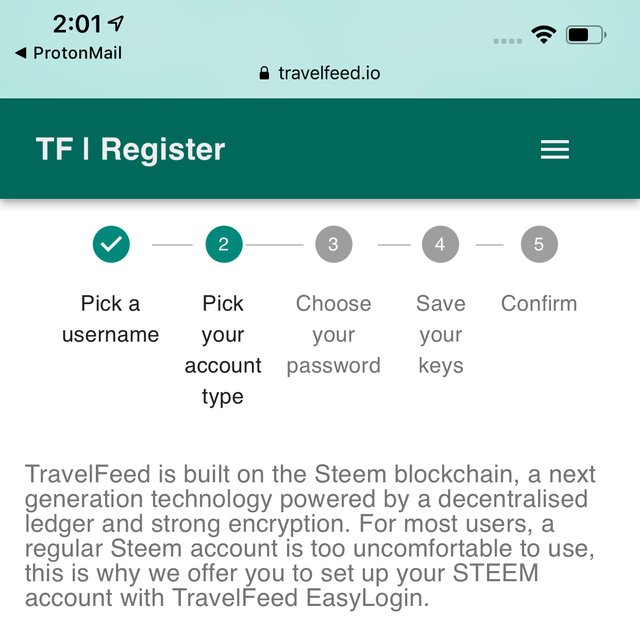 And it asked me if I want to do easy sign up or hard sign up. Easy or Hard I am thinking, 🤔 Hmmm, is this a trick question? LOL!
And I see these choices;
Easy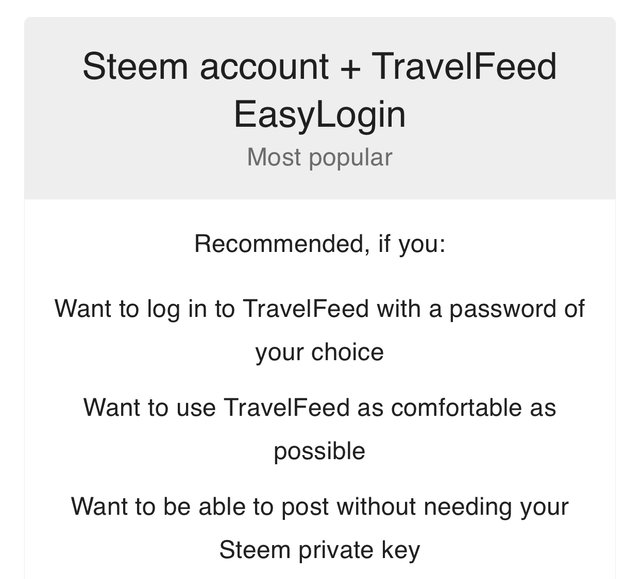 Hard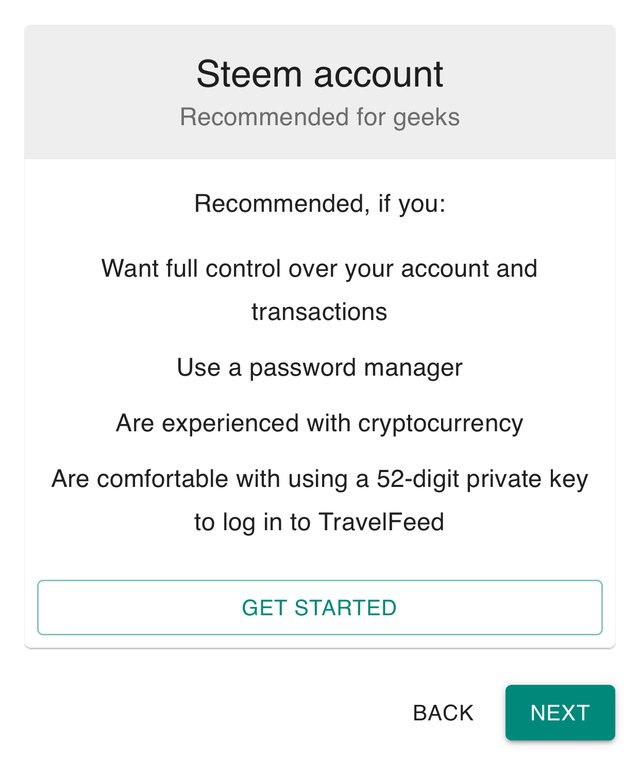 I choose EasyLogin because that's why I am here, to check out EasyLogin, plus I see why EasyLogin is popular when you read the descriptions.
Then I see this: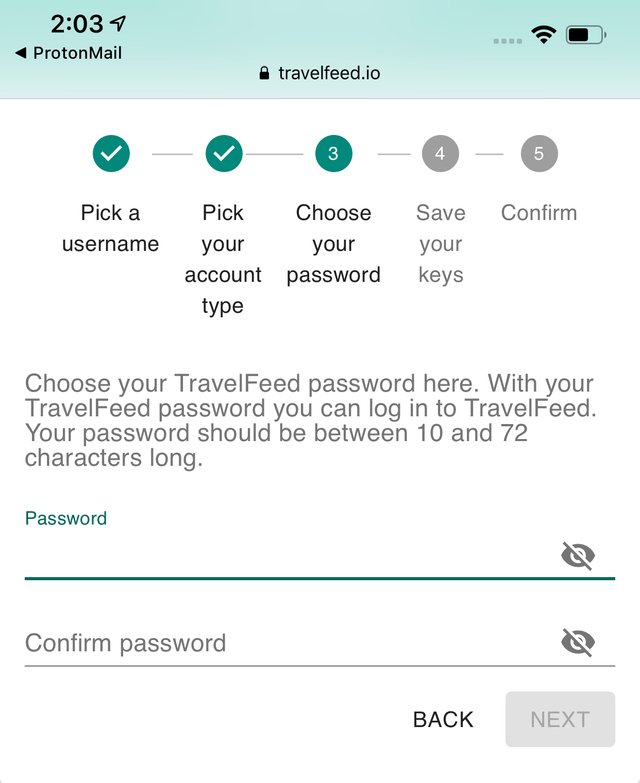 I complete the six steps quite quickly and I am done. It then takes me to a page which says these are ten alphanumeric passwords, which are called keys. You will learn what to do with them later. Save them or your account may be lost and you will never retrieve it or any money stored there. It has a couple ways to download and save this information. It was easy and I feel confident that a new user will be able to save the keys.
Then it gives me option to view videos created by a couple different Steemit Onboarding communities or to just go sign in and start blogging. There's also a video about how to write an introductory post.
I chose this one: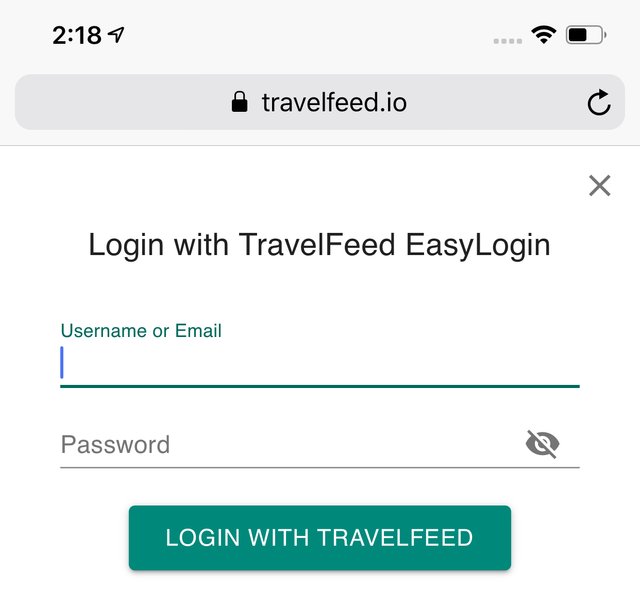 I put in the user name I created and password I created and I was able to blog.
Conclusion:
My thoughts about this onboarding strategy:
I thought this signup experience was very similar to signing up for Facebook, Twitter, Instagram so I thought new users would be comfortable with it.
I thought it was very easy.
I thought it was very fast. I waited two weeks for Steemit and this took two hours.
I thought it was nice to skip the hard parts, but have a clear place to go to learn more and the learning steps are laid out in links.
I thought it was smart to not reinvent everything. They used the work of other Steemians who are trying to improve certain aspects like learning about the platform. But they focused on another portion which is hard. I think it's wise for different people or groups to work on different parts of the puzzle, then assemble their various parts of the solution into a whole solution.
I know there are other strategies currently working or in process. I thinks it's important to create a repository of onboarding facilitation ideas and strategies for all of us to draw from and learn from, because our ultimate goal; to grow the user base is common to all groups working on the problem. I volunteer to start that link database.
✍🏼 Written by
📸 All pictures were taken by Shortsegments, except the first image, whose source is cited.
Posted via Steemleo