PIT OGRE: Share Your Battle Contest
Introduction
The Splinterlands team has started an initiative and its called Show Your Battle Contest. Every week the team picks a theme and asks us Monster Manaics to showcase some battles that are in line with that theme. This weeks theme is .......
PIT OGRE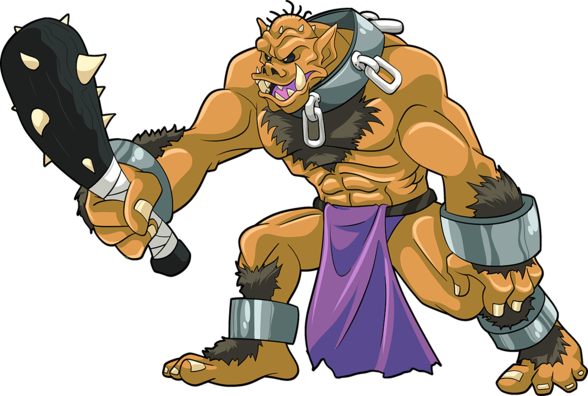 Many of the larger caves in the Molten Mountain range are inhabited by Pit Ogres. They are huge and powerful, using brute force to get their way whenever possible. The Ogres also have a sort of obsession with clubs. Their clubs are an extension of themselves, and they never forget a good clobbering. Lore Taken From official site.
PIT OGRE


The PIT OGRE is one of the many monsters in the Fire Splinter. Its a Rare monster that has the STUN ability at level one, gains the Engrage ability at level 4 and once maxed it also has the Void ability.
---
The Battle
https://steemmonsters.com?p=battle&id=5d9cab3cdd872e5406a7e34d9ffbf63927e4b903&ref=rentmoney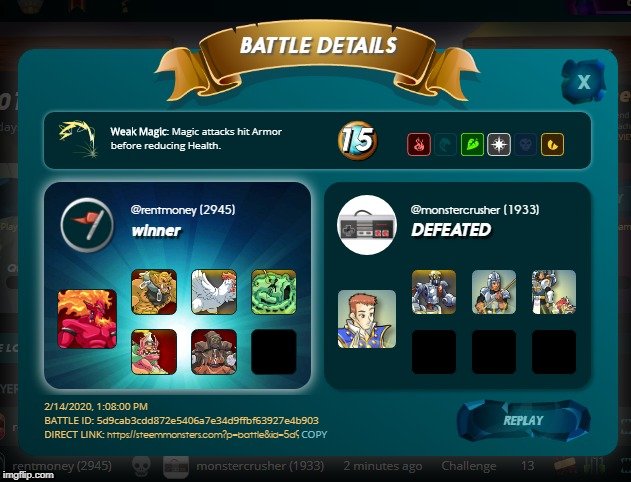 This battle took place in the novice league (all monsters at level 1). The battle itself had a MANA cap of 15 and was played in the game mode Weak Magic (magic attacks hit armor before reducing health).
For the battle shared above I decided to go with the line up of Pit Orge / Furious Chicken / Creeping Ooze / Kolbold Miner and Goblin Shaman.
The Stun ability my tank (Pit Orge) has worked like a charm as its Stun ability was out in full force leaving my oppenents tank unable to strike back which lead to their demise.
The Furious Chicken didn't survive long in battle and was the only monster in my line up to taste defeat. Even though it "died" in battle it did its job with protecting the other monsters before making its exit.
---
Splinterlands (also known as Steemmonsters) is a digital card game created by @aggroed and @yabapmatt. Early game release has launched and prizes are already up for grabs. You can start playing or investing in Splinterlands today by clicking here.
---
Shared On Reddit:
---
Splinterlands Total Market Cap $4,003,091
---
Stun: When a Monster with Stun hits a target, it has a chance to stun the target causing it to skip its next turn.
---
Enrage: Has increased Melee attack and Speed when damaged.
---
Void: Reduced damage from Magic attacks.
---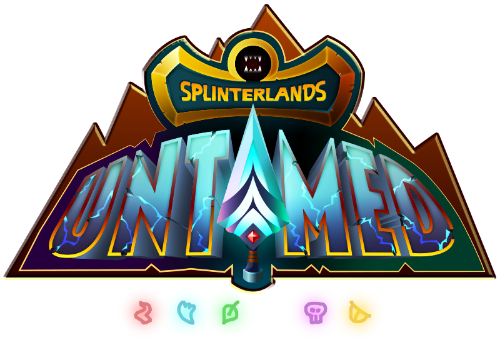 Posted via Steemleo