Hey Spinvest Investors, The Value of Your Investment Goes BEYOND What is Says on the STEEM-ENGINE Account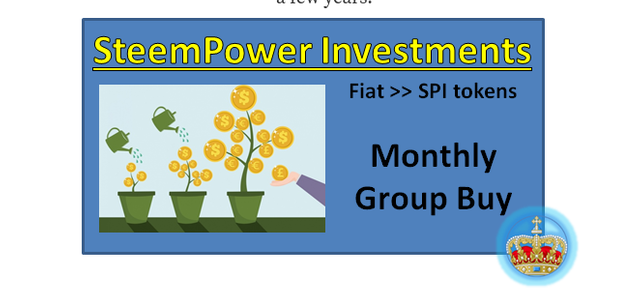 At the time of writing this, the value of @spinvest tokens is down 90% according to steem-engine.
My guess is that some people who don't fully understand the club are selling so that they may pull their liquid steem out, and in that way get a bigger airdrop from Hive.
Please understand that the value goes beyond what the steem-engine numbers say
Each @spinvest token is backed by STEEMPOWER.
So, after the airdrop, each Spinvest token will be backed by STEEMPOWER and HIVEPOWER.
We don't know what the value of steem will be
We also don't know what the value of the Hive token will be.
What we do know is that the @spinvest token will retain its value of 1STEEMPOWER per token, and will gain the value of 1HIVEPOWER per token.
You don't have to liquify your spinvest tokens to receive the airdrop
The airdrop will instead be given to the club. Which means you will get the airdrop, it will just be in @spinvests account instead of your personal account. Remember that holding a token means you own part of that account.
What we as a club do with our new tokens is up to us
If you want a say, please become a confirmed member, and please join us on discord.
For now, we will be sitting tight and seeing what happens.
Many of us, with our individual money are excited for what is to come with the fork. However, as Club Members, we are well aware that our motto is "get rich slow" which means we don't make drastic moves. All our moves are planned and voted upon by members.
So if you have a chance to buy at a lower than 1 STEEM value, go for it, know that the tokes in worth AT LEAST 1 SP##
And if you have been selling for less than 1 STEEM. Stop. Your token is worth more than that, no matter what the steem-engine interface says.
Remember STEEM-ENGINE is just there for convenience of buying and trading, the true value of the token comes from the STEEMPOWER that is in the account
And with the fork, it will grow into Hive Power too.
Posted via Steemleo