Tour of Private Institutions in My City - Aba By @uzoma24 (Set to 10% payout to @steemalive)
INTRODUCTION
Greetings friends on Steemit, how are you, I hope you are all safe? This post is my entry into the @steemalive contest titled; Tour of Private Institutions in My City.
I have tacken time to go round a few private establishments to collect data to enable me put up this post. This entry is centered on private establishments in the city of Aba, please stay with me on this tour.

BARBING SALOON
The first privately owned business I will review in this contest is a barbing saloon. It's owner named it Fresh Looking Barbing Saloon it is located along my street; Immaculate off Aba owerri road, Aba what3words.
This shop is well equipped with lots of modern facilities to entice people to come patronize them. I came face to face with the owner, I asked him if he can help me service my personal creeper, he said yes, and at the cost of #500. I will be taking my creeper to him by Friday. Bellow are some pictures from the shop.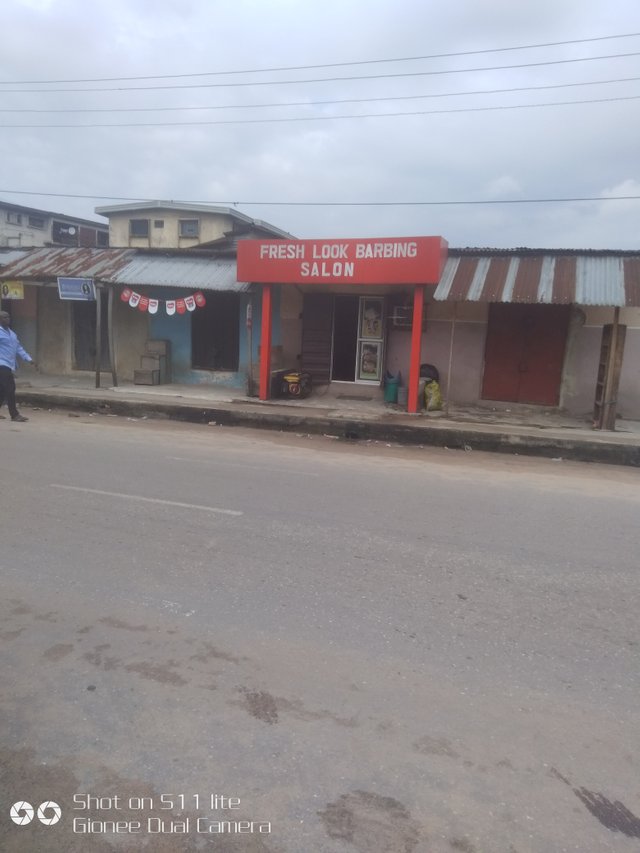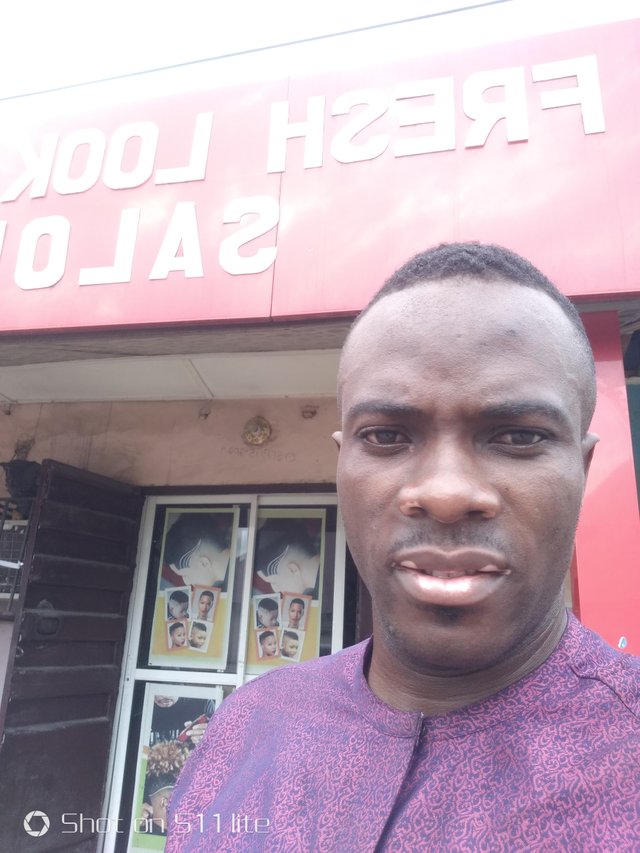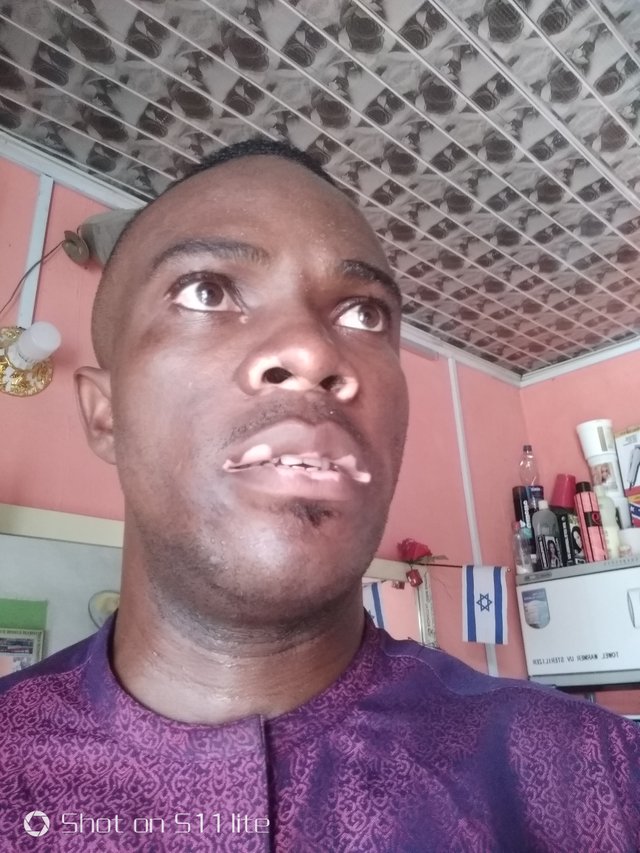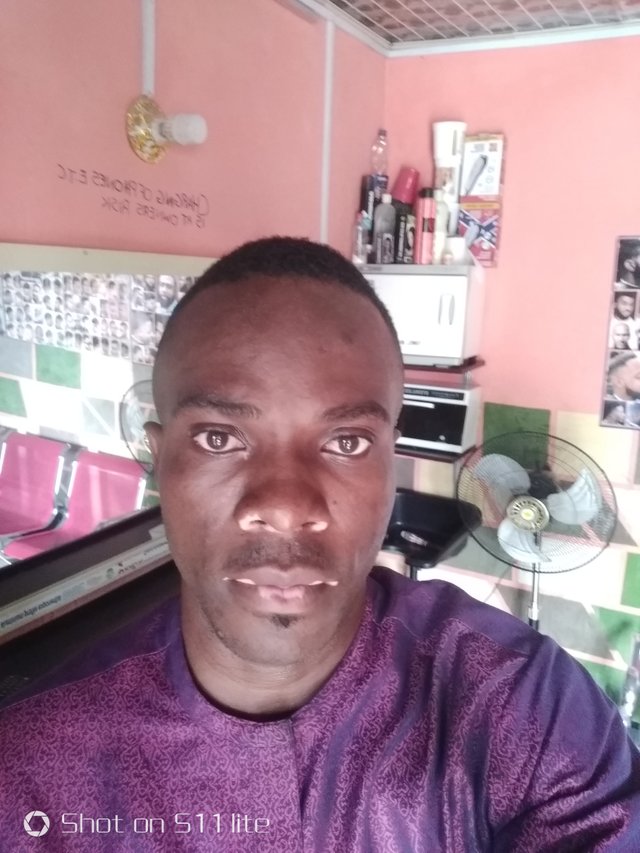 SHOPPING MALL - MARKET SQUARE
The shopping mall I would review in this post is Market Square. They have branches in many cities in the country, but for the purposes of this contest, I visited their Aba branch which is located very close to Bata, off Aba owerri road. what3words
This is my most preferred shopping mall. It was opened last year and ever since it have continued to receive high patronage from residents. Most people prefare them because their goods are of good quality and their prises are relatively good.
Another thing that attracts me to them is the fact that they tag all their goods with price tags so that you dont have to bargain with anyone at the point of purchase. Their environment is also very conducive for the businesses.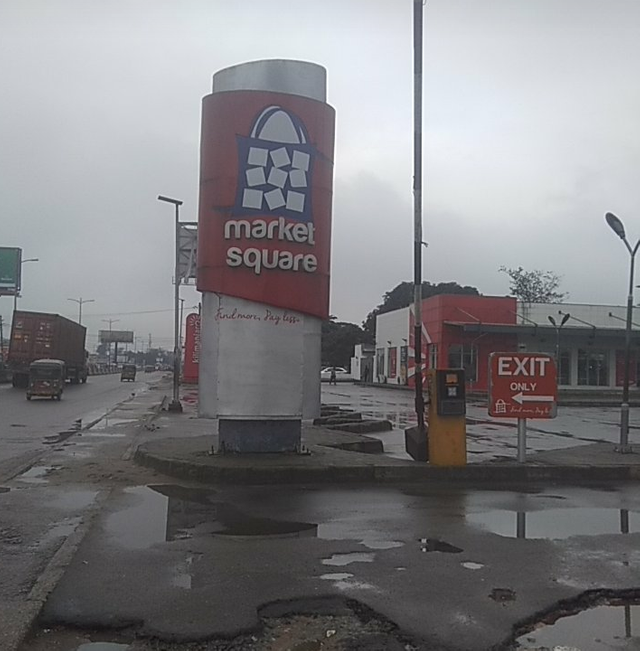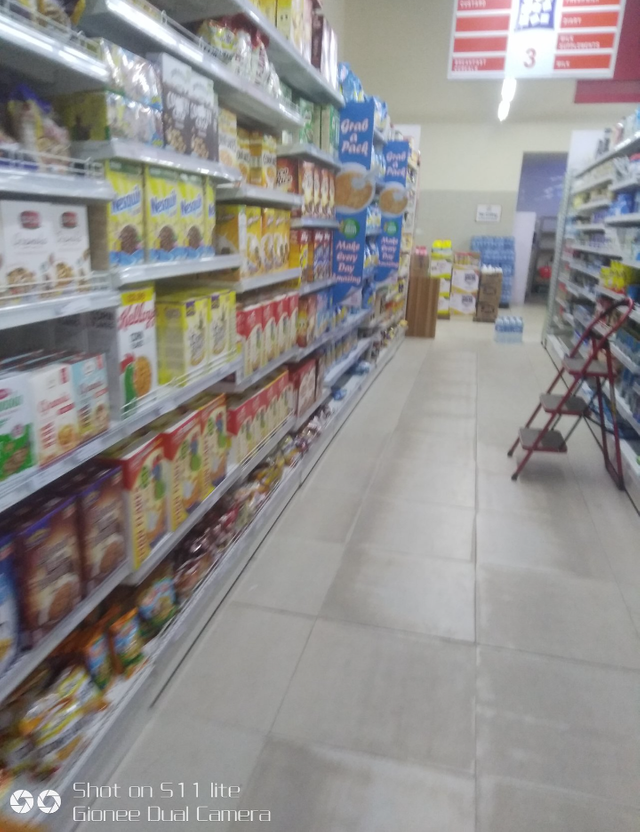 GAS STATION - NIPCO
While I review private institutions, I considered gas station. The gas station i sellected is the biggest of its kind around here. It is located along Aba owerri road what3words.
When I arrived, I walked up to where payments are made, there were a few people there at that time, I waited for my time, when it eventually got to my turn, I pretended that I came for enquiry, I enquired from the accountant to know how much they currently sell per kg, he said 650 naira.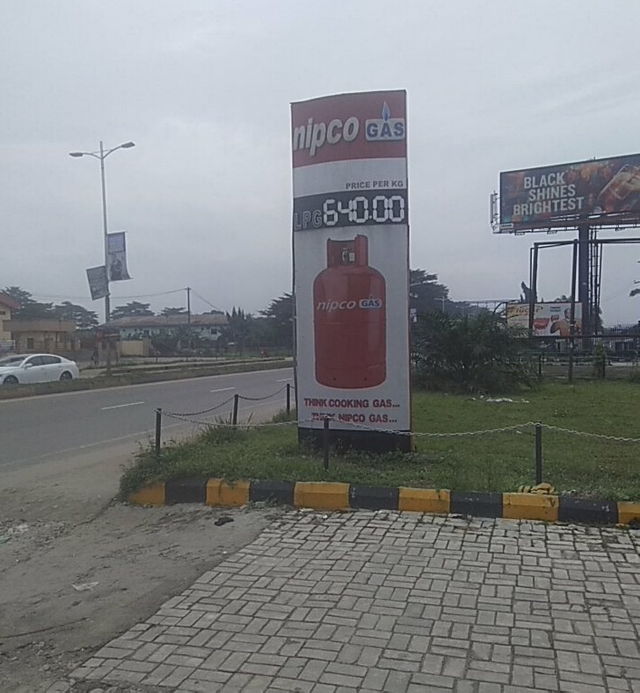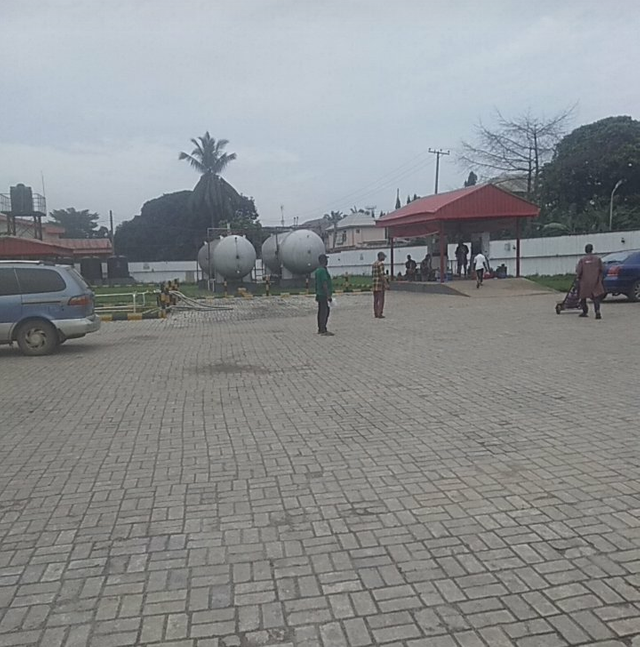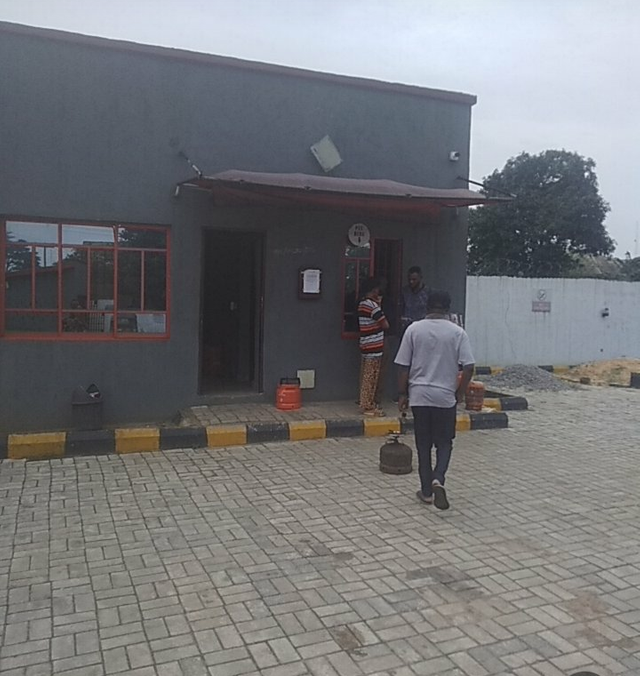 FILLING STATION - TONIMAS
Tonimas was founded in 1981 by late chief Anthony Enukeme Tonimas he ran this business successfully for many years before he died in 2020 at the age of 76 years old.
I like buying from this petrol station because they always sell at the government approved rate. Again, their fuel is good fuel as against what we get from at other random petrol stationins, their meter is good too.
The branch of Tonimas I visited for the purposes of this contest is their branch at Aba owerri road, Aba. what3words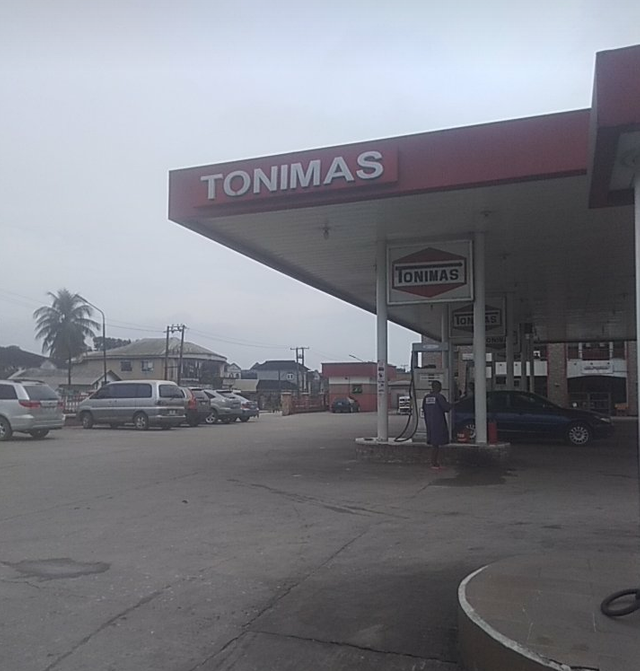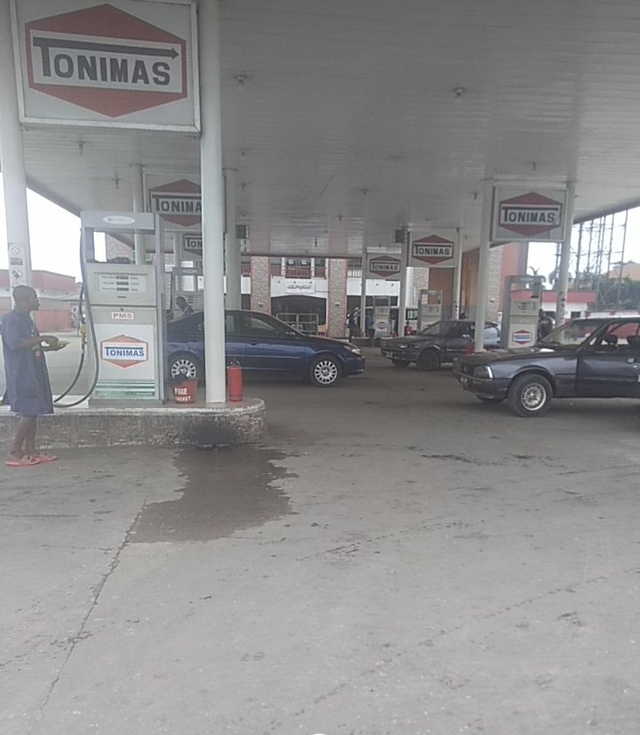 POS CENTER
This is the POS point I often visit to make withdraws. It is located at rail crossing along Aba owerri road, Aba. what3words
Appart from POS Services, they also sell recharge cards and phone accessories. The name of the owner is ubong, from Akwa ibom state. Seldomly do you see him, his junior brother is the person that you will meet most times should you want to patronize them i like using them because they are very reliable.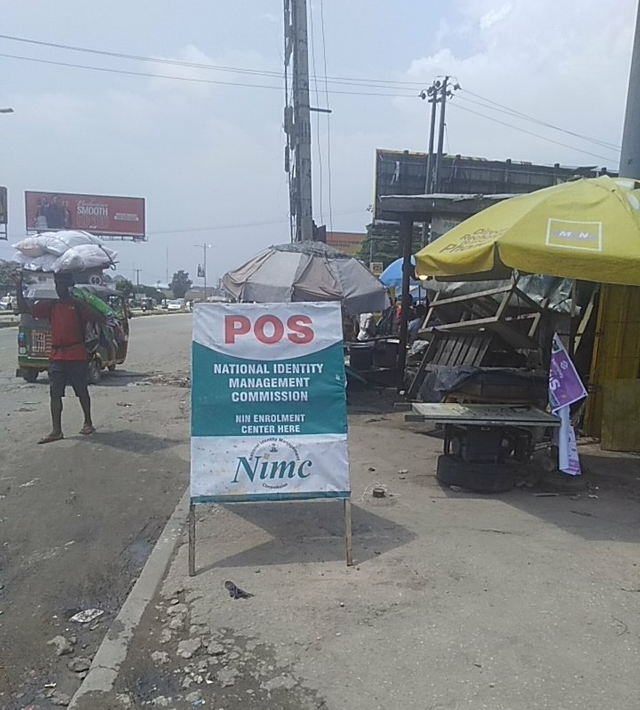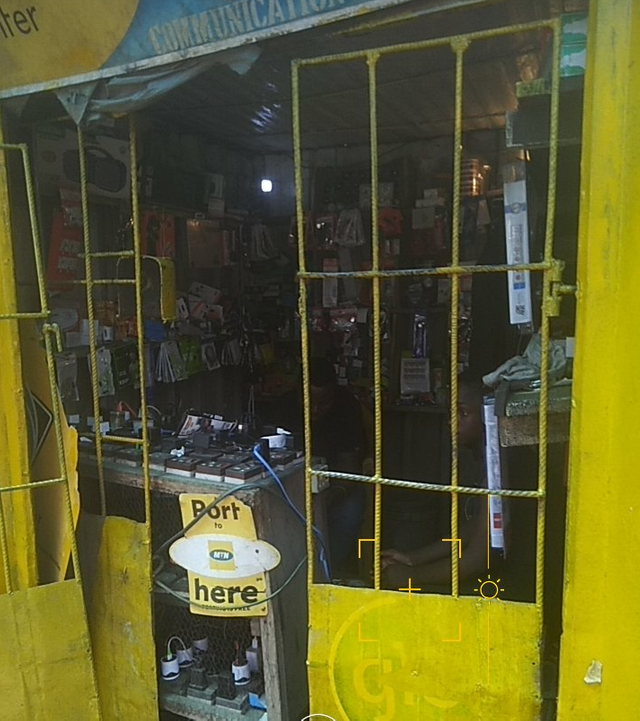 BANK - UBA
THE BANK I chose for this survey is UBA. UBA was in-cooperated in 1961 after Nigeria gained independent in 1960 to take over business from from BFB. In 1970 she listed her shared in the Nigerian stock exchange (NSE) and became the first nigerian bank to make Initial Public Offer (IPO) UBA is one of the oldest banks in Nigeria with branches that cuts across other african countries.
I chose to review UBA amongst the rest because it is my most prefered bank as i have maintained an account with them since 2006 and ever since I have only good experiences. Their customer service is top notch and their contact center are up and doin. Above all, I love them because their branches can be found in all corners of the country and this makes banking very convenient.
The branch I visited for this survey is one of their branches along Aba owerri road almost at eziokwu. what3words I arrived at about 8am, at this time, I met lots of people seated outside waiting for their turn to enter the bank. This is in compliance with social distancing as the covid 19 protocols requires, all of these customers were seen wearing their face masks awaiting their turn to enter the banking hall, I only used their ATM.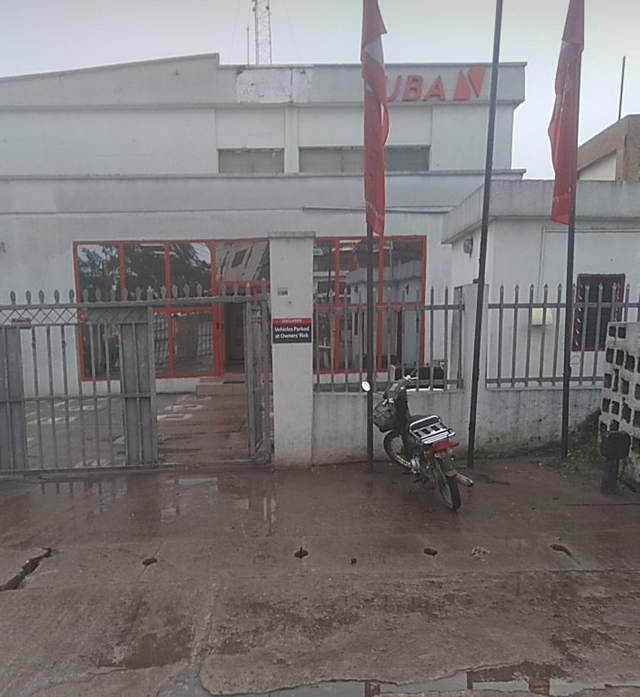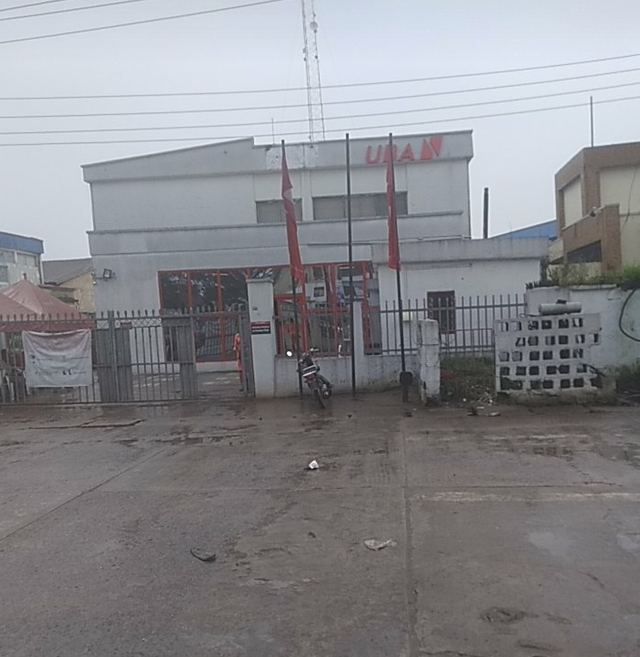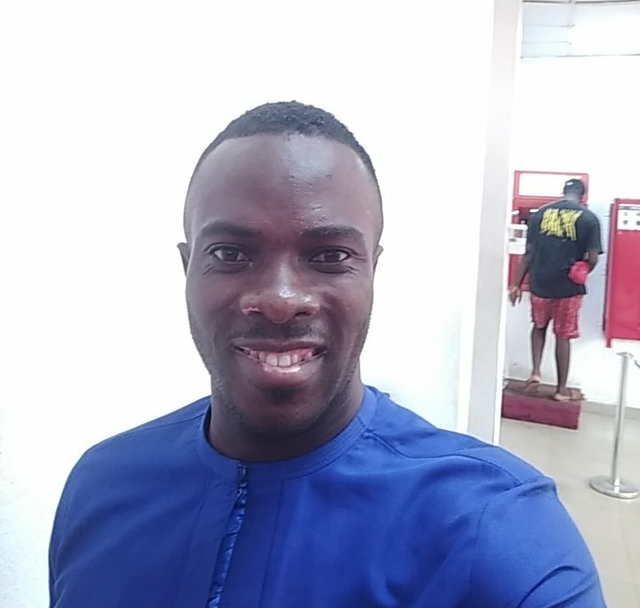 HOTEL
The name of this hotel is BENEDION HOTEL, it is located at Immacular road, off Aba owerri road Aba. what3words.
It is a top hotel around this area, I walked up to the reception for enquiry, they handed me where they had listed their category of rooms and their prises, there were about 7 diffrent categories with their prises ranging from #5000 to #18000.
I didn't see their sign post, I suppose it was removed while the road construction was on-going. I arrived there for this survey at the:, at 7:43am on the dot. At his material time, the cleaners we're still working while and i saw three guys washing the cars of their customers.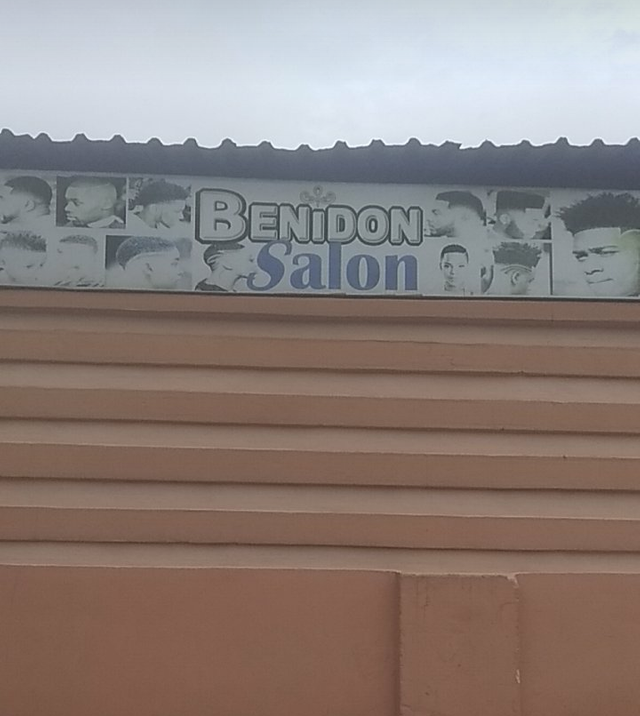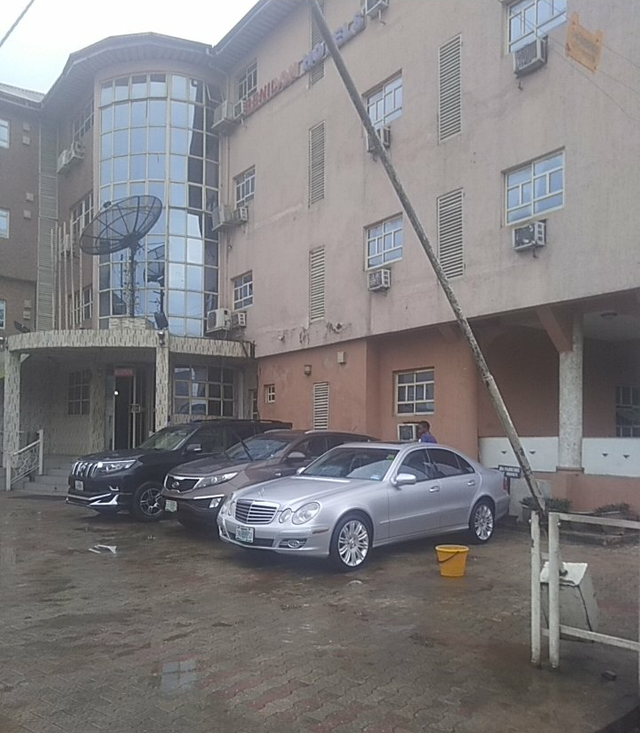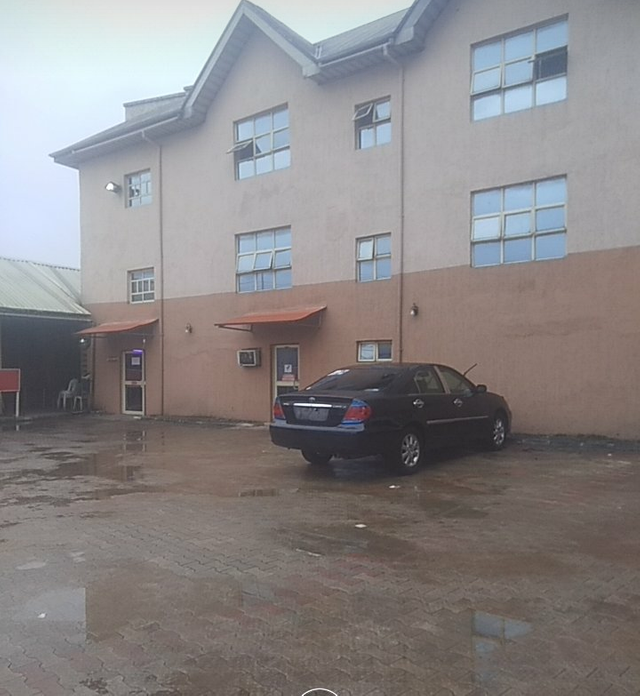 BOUTIQUE
This is the boutique I normally buy most of my wears ranging from singlet, pants shoes and clothes. Its location long aba owerri road after brass junction. what3words
For the purpose of this contest, I went there in the morning for a survey for a Snicker i wanted to gift myself. When i arrived, they weren't open yet, I continued to work. I returned at close of business for the window shopping. I saw very beautiful ones but they appear to be expensive, their prises range from #18,000 to #45,000. I am considering checking out the Snicker at Ariaria international market.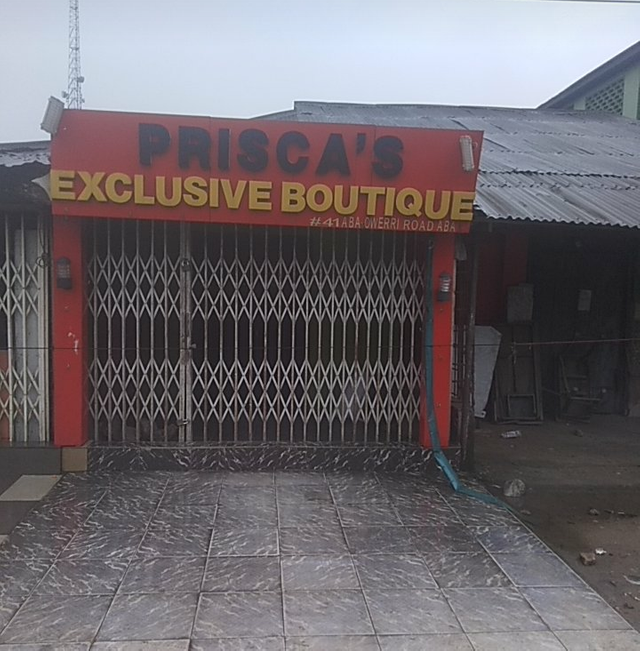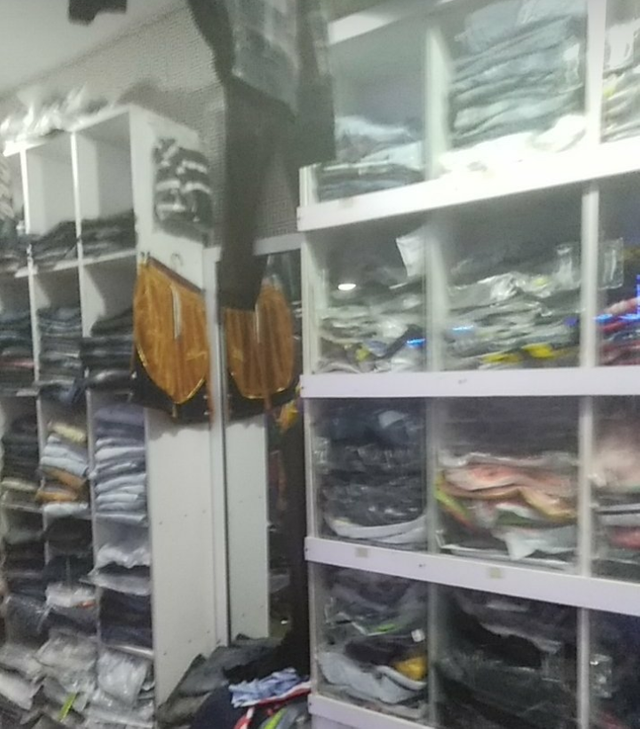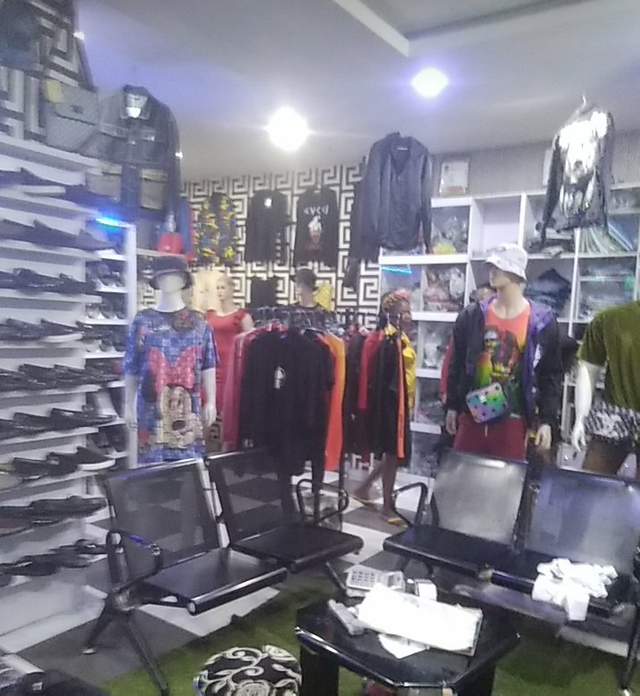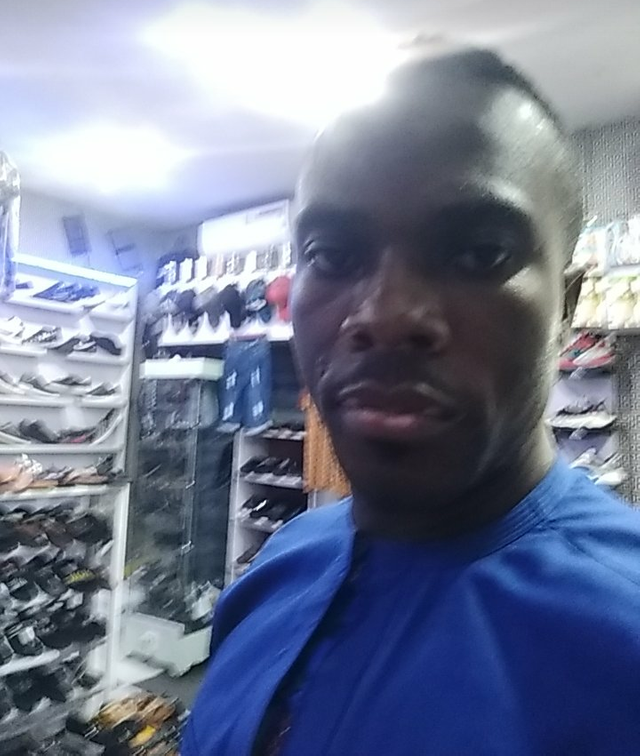 PHARMACY
This pharmacy is located at Immaculate junction. It is the place i normally buy drugs from. They have many nurses to attend to people. They also have a consultant who can read test result and prescribe treatment. If you intend to meet the consultant, you must visit the pharmacy early enough, before 9am.what3words
When I got to the pharmacy, they had not opened for the days business, I took some pictoral and continued to work, after work, i came back again. The shop is divided into two sections, one section for provisions and the other for drugs.
I prefer them because their prises are standard and their drugs are of good quality.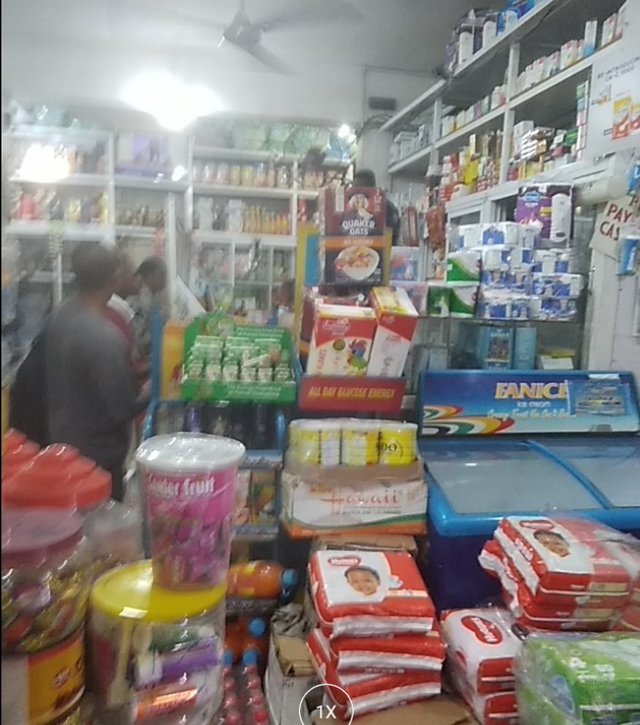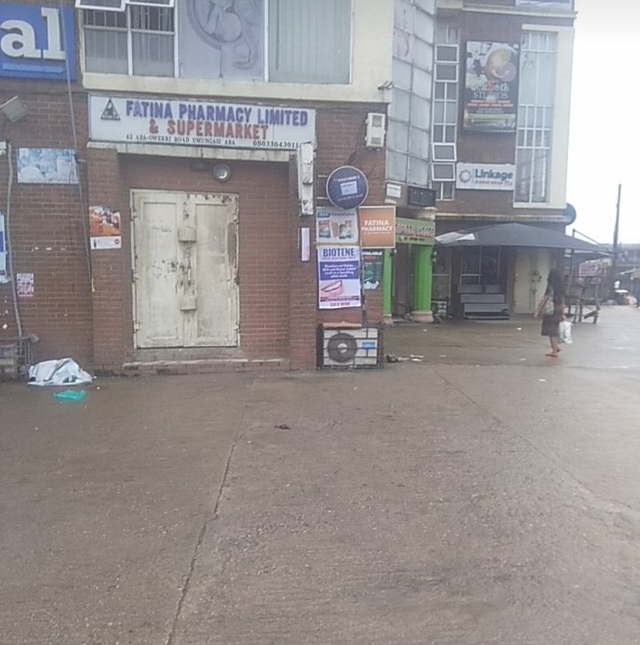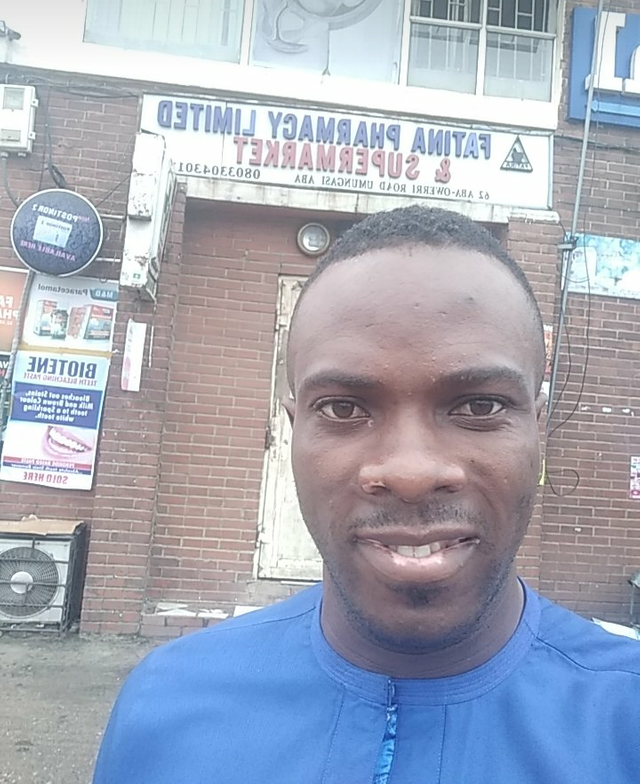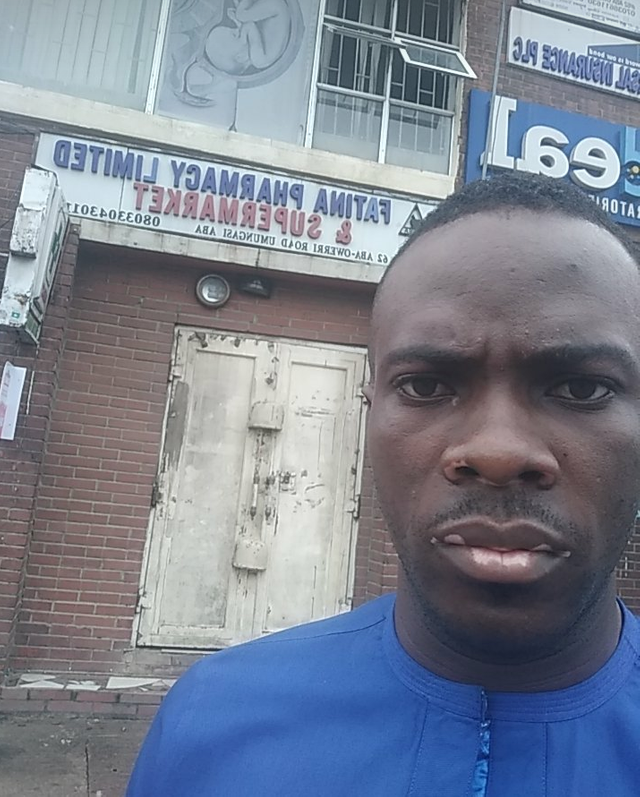 RELAXATION SPOT/BEER PARLOR
ADA POINT AND KILL is the relaxation spot I chose for this tour. It is located along Umunya. The compound is very big with fence. Umunya is off ikot ekpene road Aba. what3words
I arrived this business premesis at about 8am, I met some people having meeting, I approached one of the people I dentified as an attendant and asked him what I should expect should I bring my visitor to their bar by evening. He told me they have assorted drinks, bear, wine and spirits all chilled with point and kill services of chicken and fish. He also told me they have a standby DJ who will be supplying music abundantly while we relaxed.
He assured me that my guest will be well entertained at the end of the day. At this point, I excused myself telling him I will be back with my friends by evening. Below are some pictures I took in the premesis.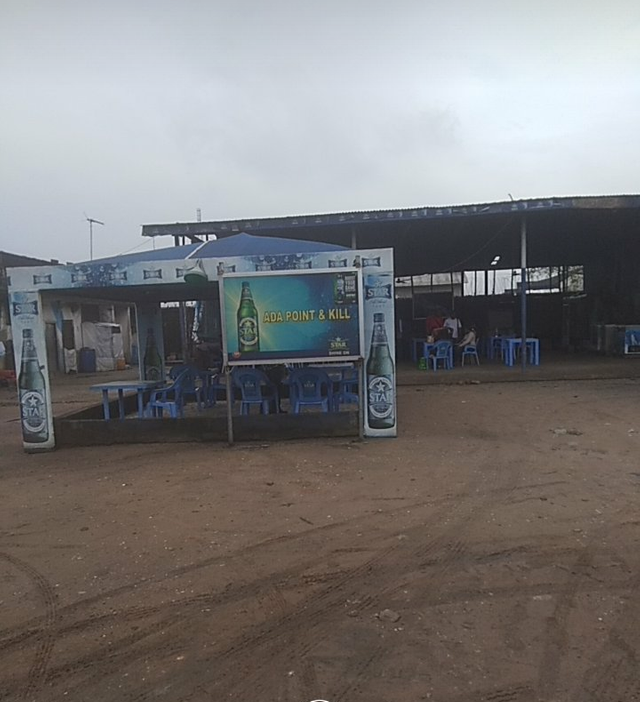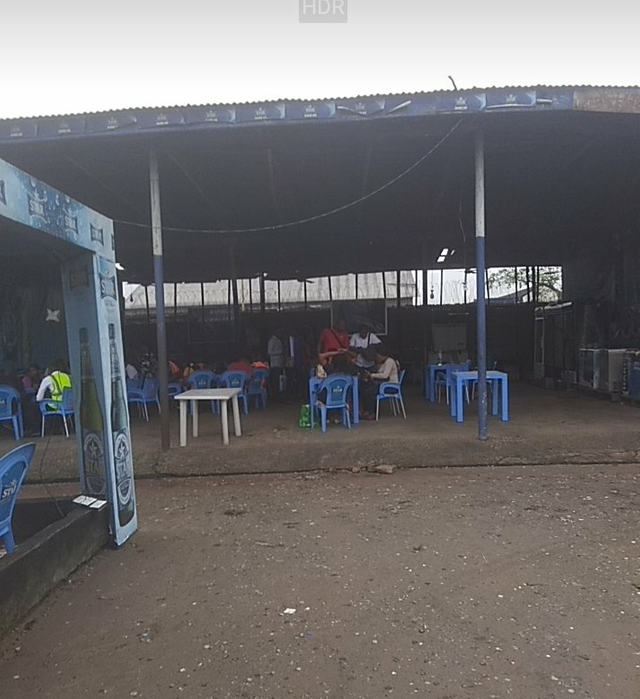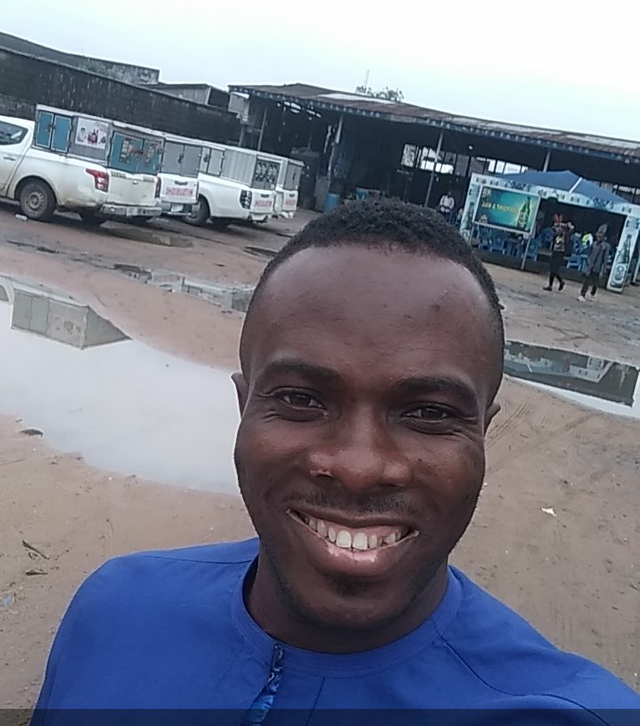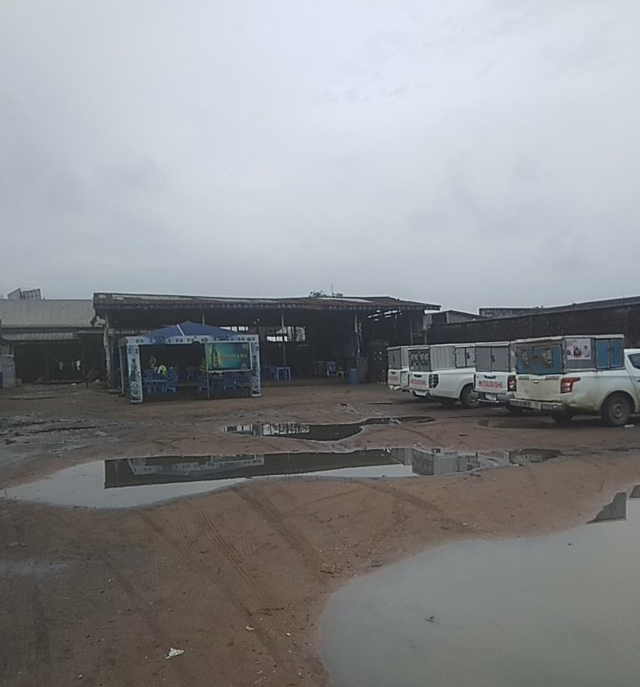 CONCLUSION
I want to cease this opportunity to thank @steemalive for this great contest, it's always a pleasure participating in these comunity contests because it's both educating, interesting and keeps us on our toes.
Disclaimer! This is to state that all the images used in this contest are original and mine.
Thank you stopping by to read through my blog, am grateful.