Aba Steemit Road Show Day 11 : 8/10/2021 @Abia State Polytechnic Aba. (Set to 10% payout to @steemalive)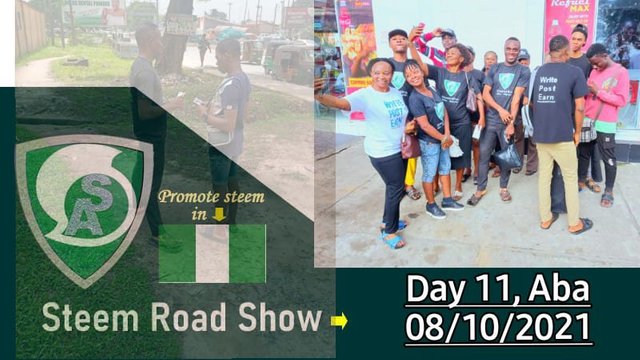 Introduction
Hello friends on Steemit I welcome you to my blog in the name God the most high. How are you, i hope you are in good health? This post is aimed at bringing you my account of the road show which held last week on the 8th of October 2021. Please stay with me.
---
The Road Show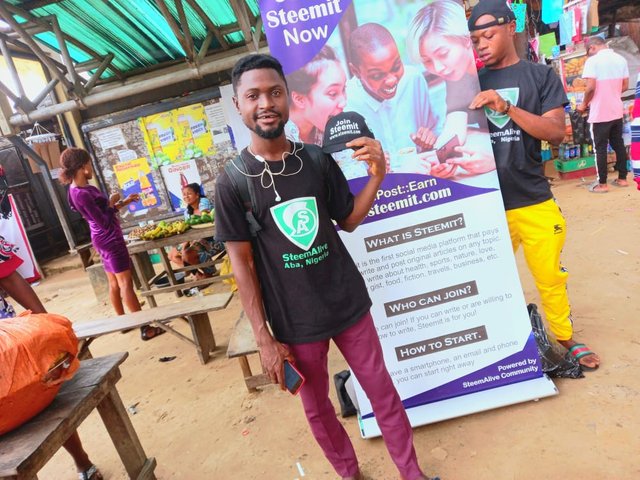 It was about 9am when I arrived Abia State Polytechnic Aba which was the agreed location for the roadshow for this day. I called the other volunteers to know their way about, they said they were on their way from the Aba Steemit center where they first converged before the started coming to Abia polytechnic. In no time they arrived with and we set up our banner and commenced the business of the day.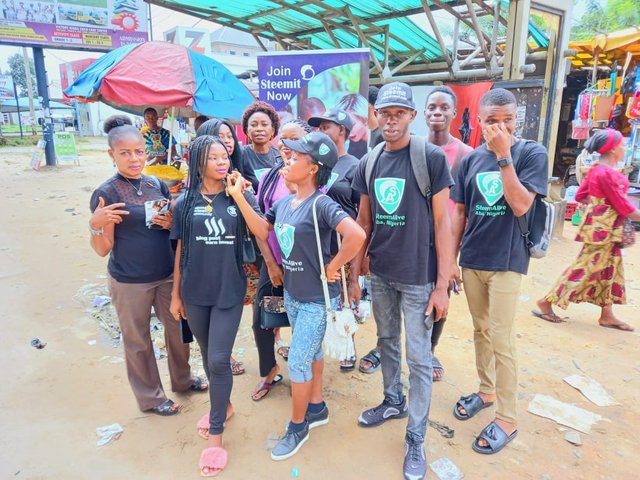 After setting up our banner, we commenced the campaign. I talked to a handful of people, not all concented. Regardless, two people accepted the flyer and promised to reach out after the Google and read up things about Steemit.
Regardless, I was able to register @sirkings and j am currently guiding him with his achievement 1 task.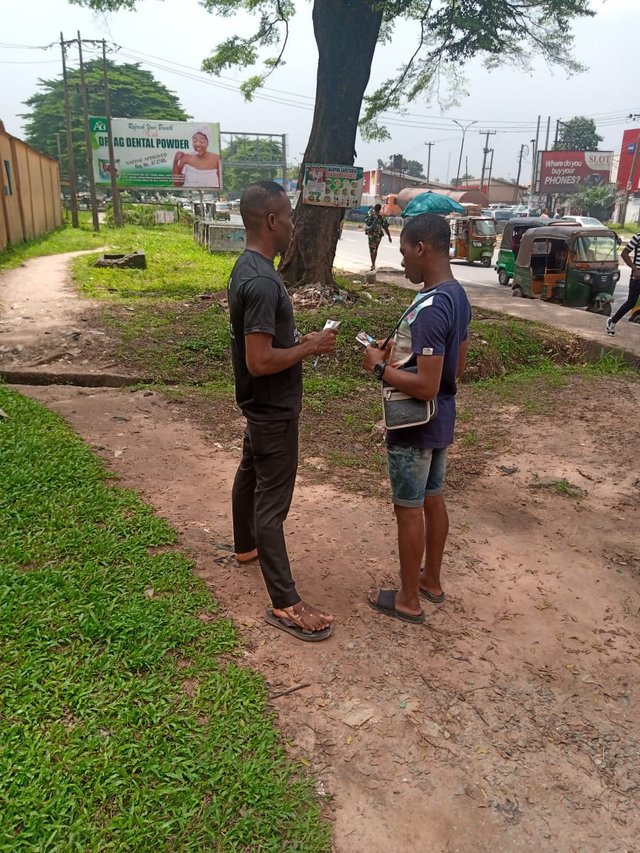 This promotion lasted for about 3 hour. When we felt we were tired, we closed and headed to an eatery nearby and our leader bought mineral and snacks for us all. We chatted and discussed while we enjoyed our snacks. After we had our snacks, we dispersed and and went home.
---
Other Pictures From The Roadshow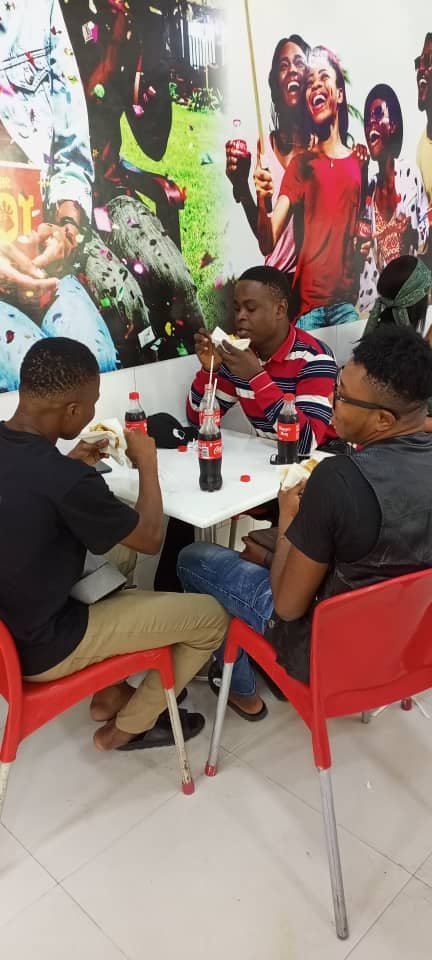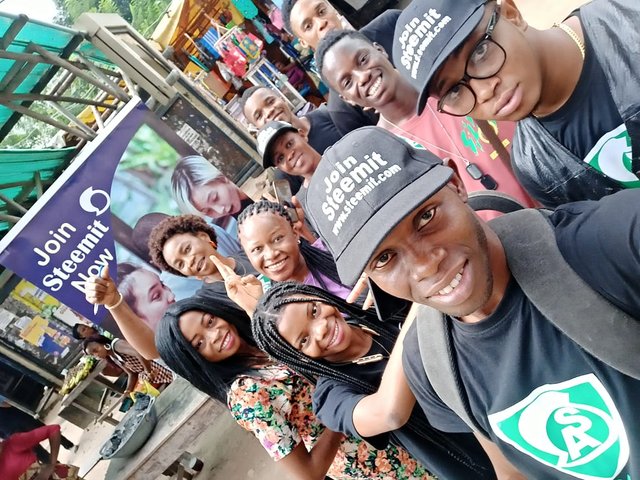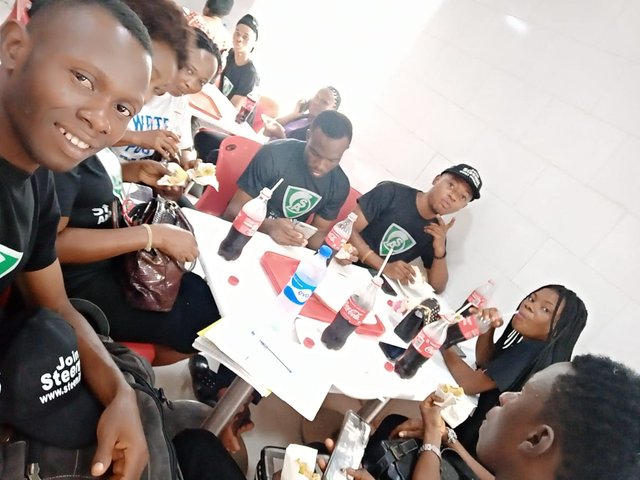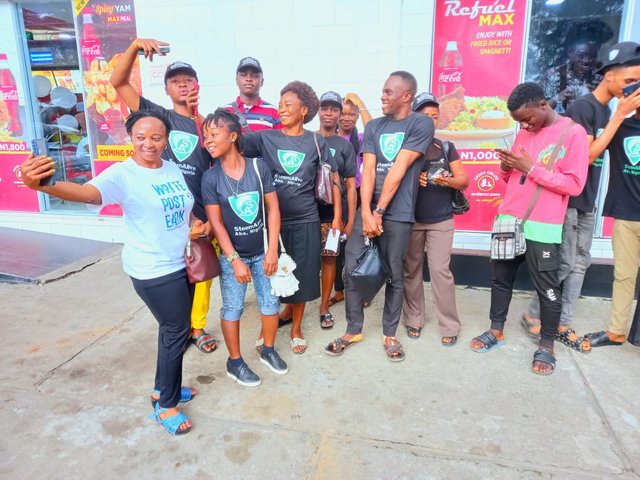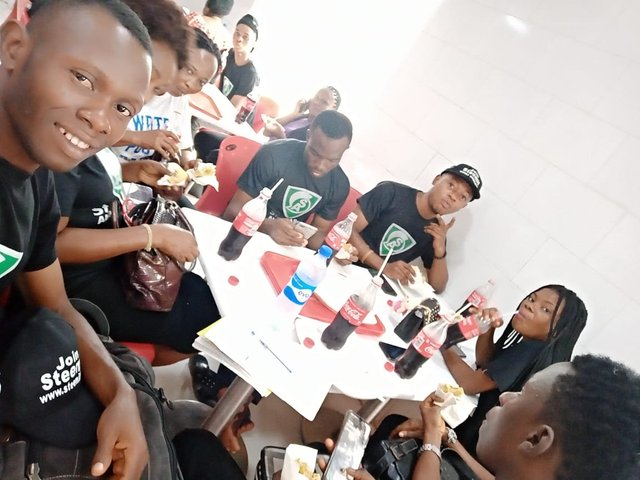 ---
Conclusion
In Conclusion, I want to appreciate all the volunteers that have been we're available for the road show yesterday and contributed in one way or the other to make it a success.
I also want to thank our leader @focusnow for all his effort towards this project.