Supporting #Club5050 with a 50 Steem Power-up|10% to @steemalive|
Supporting #Club5050 with a 50 Steem Power-up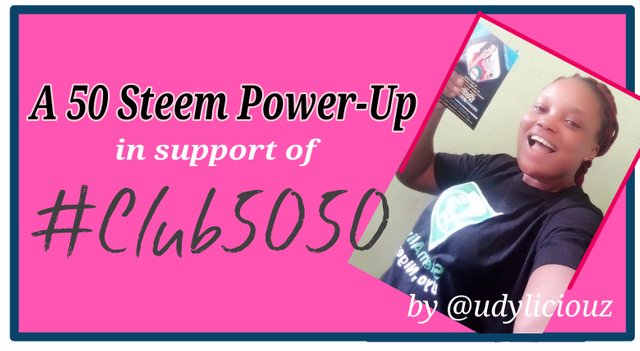 Design with photo editor
10% beneficiaries goes to @steemalive

Supporting #Club5050 by powering up 50 Steam to increase my Steam-Power.
Powering-up is a form of saving and it's also a form of investments as it yields interest in the form of curation rewards.

Why I love Power-ups
Culture
In an attempt to learn the culture of saving some of my income, Powering up is one way I learn the concept of saving for the future. Power-ups encourage us to practice saving.
Saving
I am not planning to power down any time soon this makes the accumulated steem power my savings locked up in steem power. So when i power up, I have a saving.
Investment
Another reason why I love Power-up is the fact that the Power-up is also a kind of investment that yields interest when used as a curator to curate the work of others.
Relevance
Regular Power-ups will give me the power to affect other people's account positively with my votes

Account before the Power-up
Here is the status of my account before my power up had a total of 489.689 Steem power and 98.312 Steem. Below is a screenshot of my account before today's Power-up in support of Club5050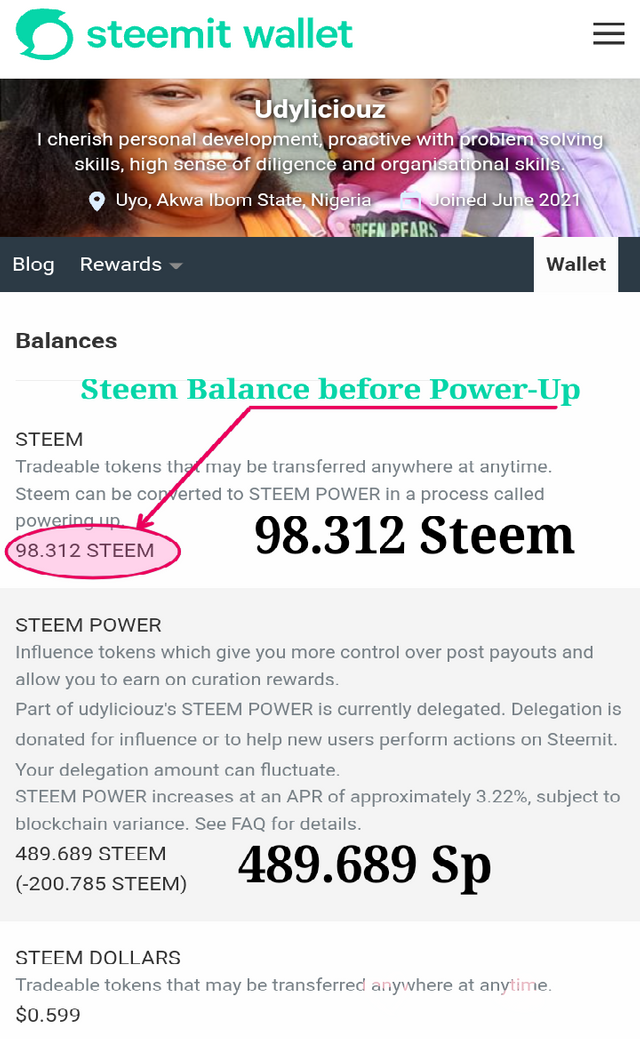 The Power-up process
This is a brief description of the Power-up process:
Start by using your active key to login to your wallet.
This process activates your wallet.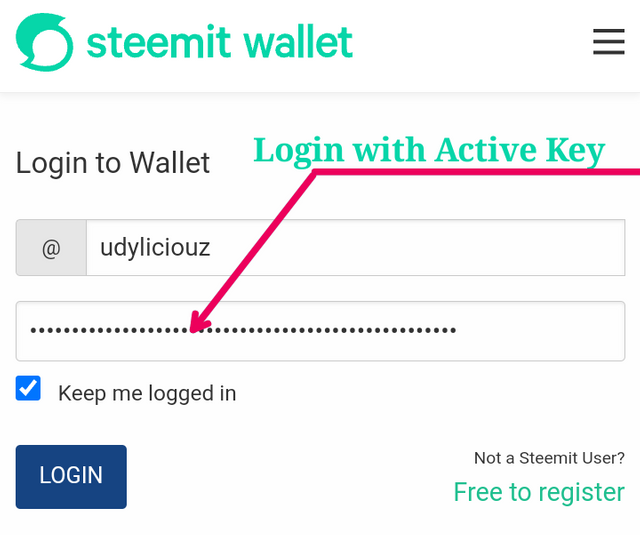 Select power up from the drop down close to "Steem"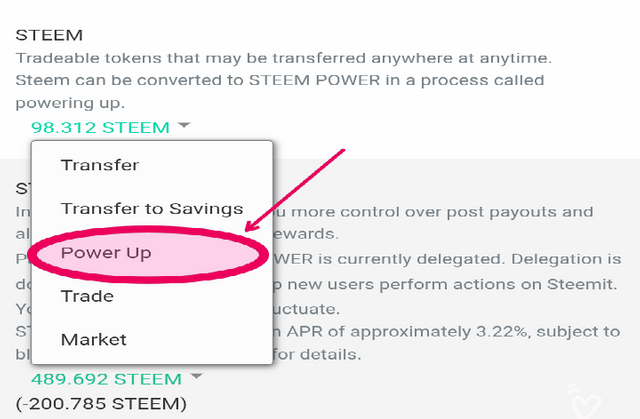 You can now specify the amount to be powered up. To express my support for the 5050 Club I am powering-up 50 Steem. So I type in 50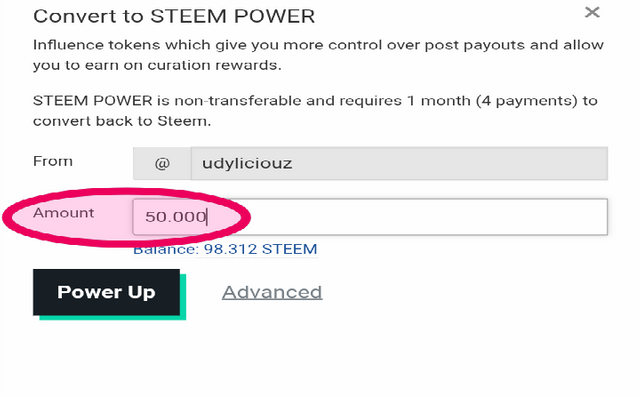 and now click on power up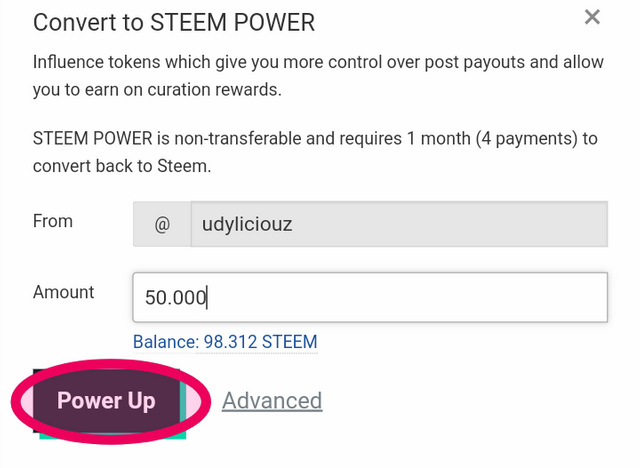 And finally, I click on Ok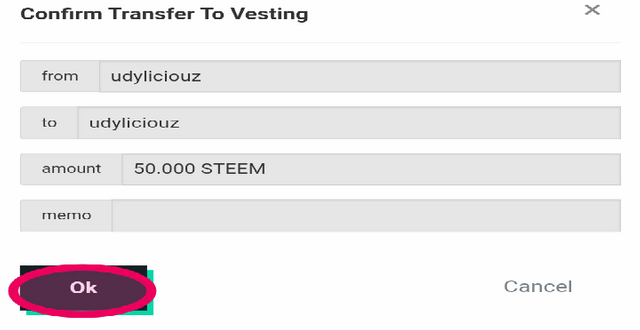 It involves signing into my account with a posting key.
Then into my wallet with an active key.as shown in the picture below.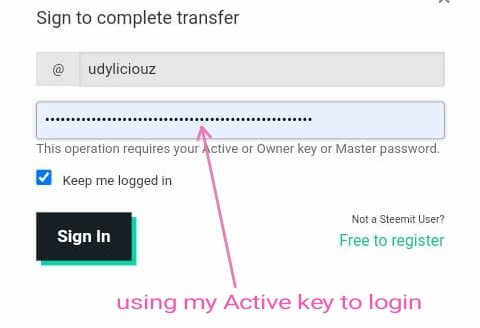 go over to Steem and drop the arrow to select power up.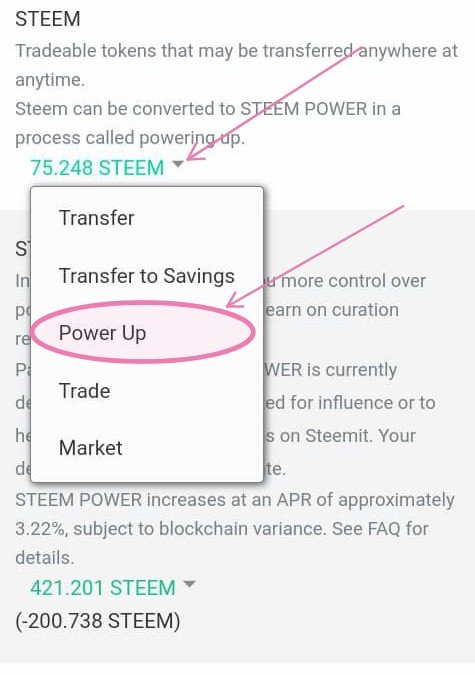 it's time to specify the amount to be powered up. And for this contest I wish to power up 50 Steem. So I type in 50 and click on power up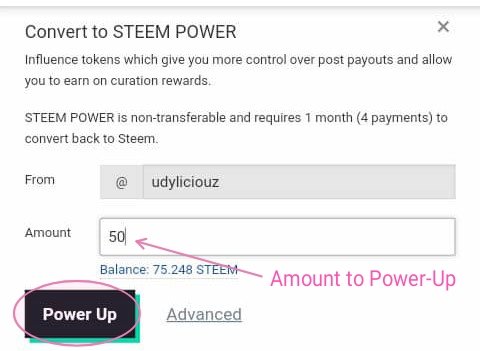 This will result in an increase in my Steem power, as shown bellow, my Steem power is now 539.692 Sp.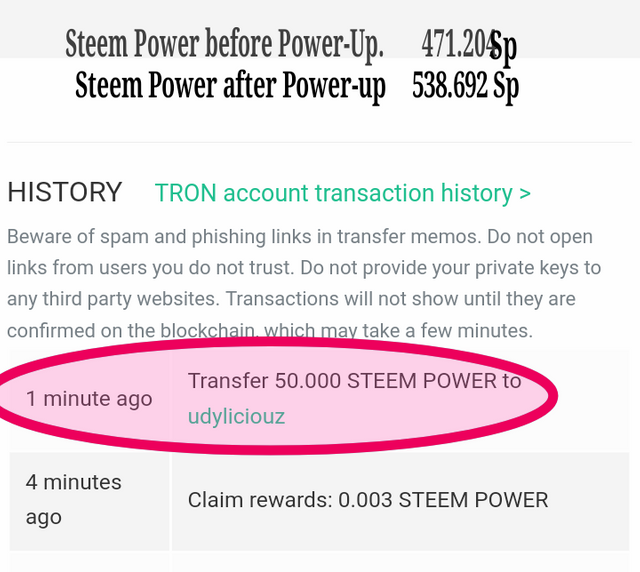 Conclusion
Steem power has increased From 471.204Sp to 539.692Sp