LID Traffic update for today Friday 25/6/2021 (Spotlight:: Ambulance)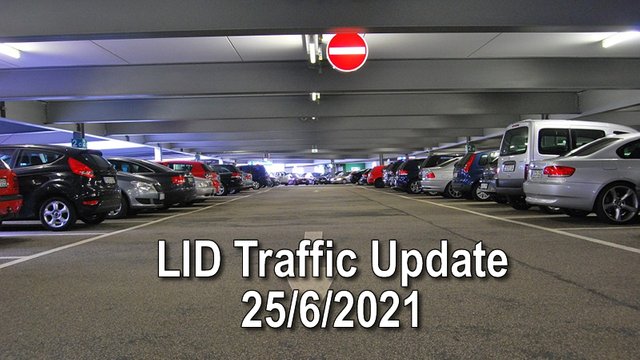 Introduction
Goodmorning and welcome to our traffic update today. We hope you are doing fine. We use today to report strictly traffic. So when you leave home for work or school, capture images of traffic in various roads and streets. Tell us whether the traffic is heavy of not. You can say the direction of traffic and what anyone passing through there should expect. Once you capture the traffic, head over to the comment section of this post and make your report

How to Make a Traffic LID report
1. Start with a selfie: The first report should be a selfie. So when you wake up in the morning, take a selfie. Then make a report with the selfie. You can talk about how your night was and your morning too. You can mention specific places you will go within the day and thing you will do.
2.. Traffic Updates: Your second and other posts should be strictly about traffic. Please do not make other usually reports. Everything should be strictly about traffic. So capture interesting traffic images as you go out or go about your normal businesses. Reports much traffic as you can. The best traffic images are shot from the top. So try to climb an elevated building or platform and take your traffic images there.
3.. Engagement: The engagement rule is 1:1. We encourage members to support other members by making comments on their LID reports. This way, we can enjoy the reports and feel happy too. So each time you drop one LID report, try to engage at least one other reporter by making a comment on their post.

Spotlight for Today
Our spotlight for today is Ambulance. Capture an ambulance. We will pay extra 0.1 steem if you capture a great spotlight.

Support LID
Make a donation to @steemalive to help us reward our LID reporters. Send steem, tron, or SBD to us. You can also curate the LID post for each day and even resteem it.
Written by: @focusnow
For: @steemalive



Subscribe:::Discord.
:::Whatsapp :::join trail