TEAM GOAL GETTERS EXCLUSIVE RALLY: TAKING BOLD STEPS TO PROMOTE STEEMITS BY @nsikakedem 10%PAY OUT TO STEEMALIVE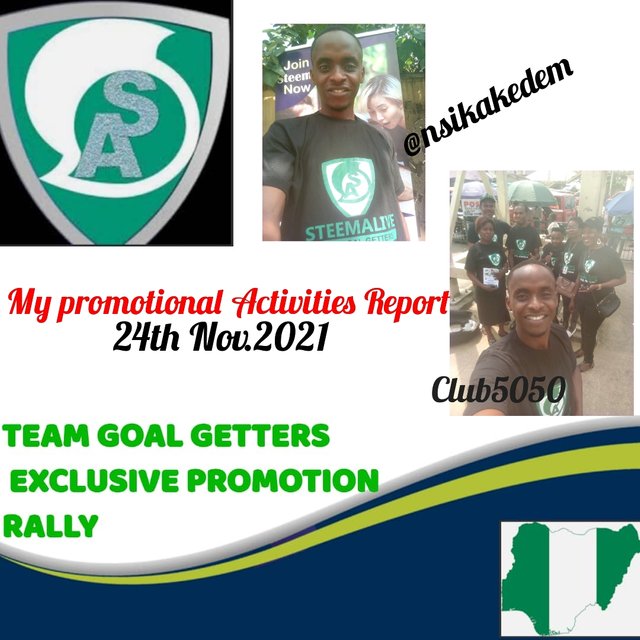 INTRODUCTION

It's a great privilege to bring to you excerpt from an exclusive rally (roadshow) organised by Team Goal Getters in Uyo, Nigeria. The road show as been marked out to run from today to the 4th of December, 2021 with a meet-up. This arrangement is to make returns to steemit a huge number of recruits as the end of the years gift.
DAY1 OF THE RALLY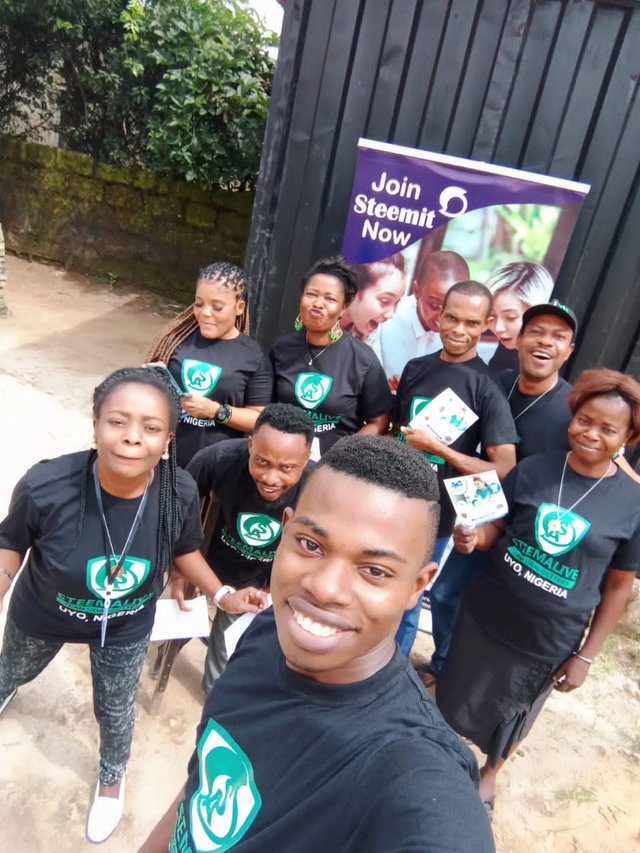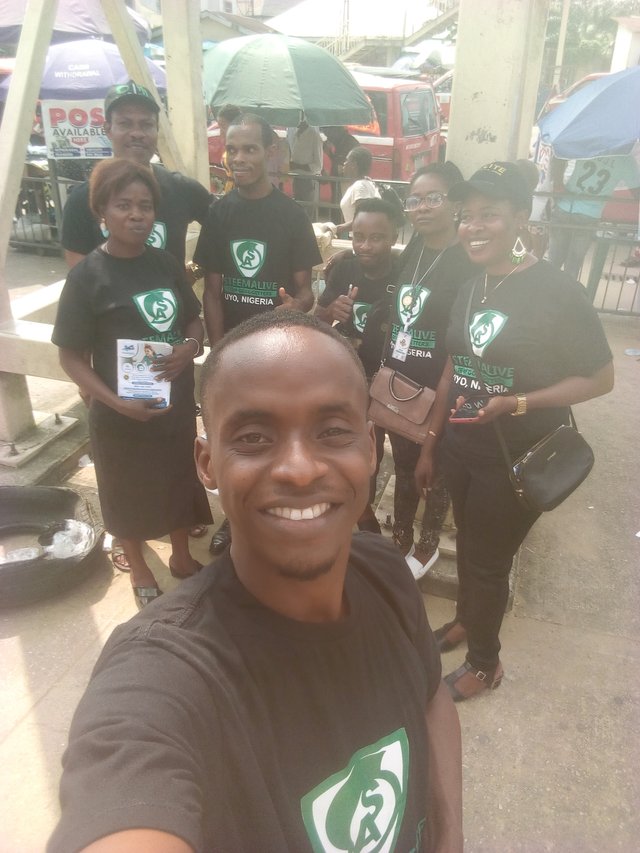 The first day of the rally got us so excited and joyous. The movement stated from the office as a new branded T-shirt was lunch for us to make us of. We were just too colours. We had invitation slips, fliers, roll up manners, I.d cards and others as our promotional materials. With all these, we made our way to the gate of University of Uyo, Nigeria for the promotion proper.
AT THE PROMOTION VENUE

I will say that the promotion was superb. We started the promotion immediately we atrived there because of the huge number of student that were present. Hawkers were cleared from the entrance of he school but we choose to mount our roll up banner there. We had the team members speak to different people individually as we were about ten in number. Here are excerpt pictures of them.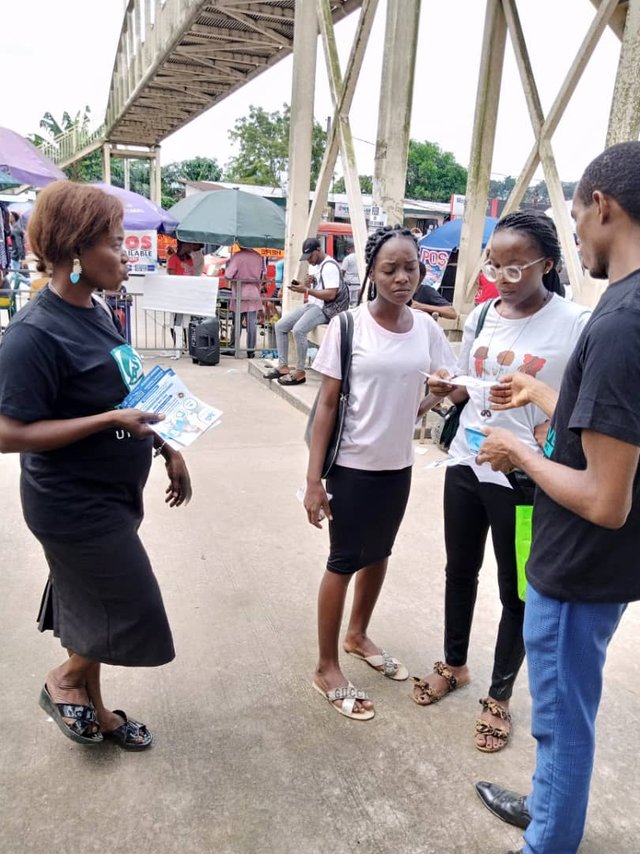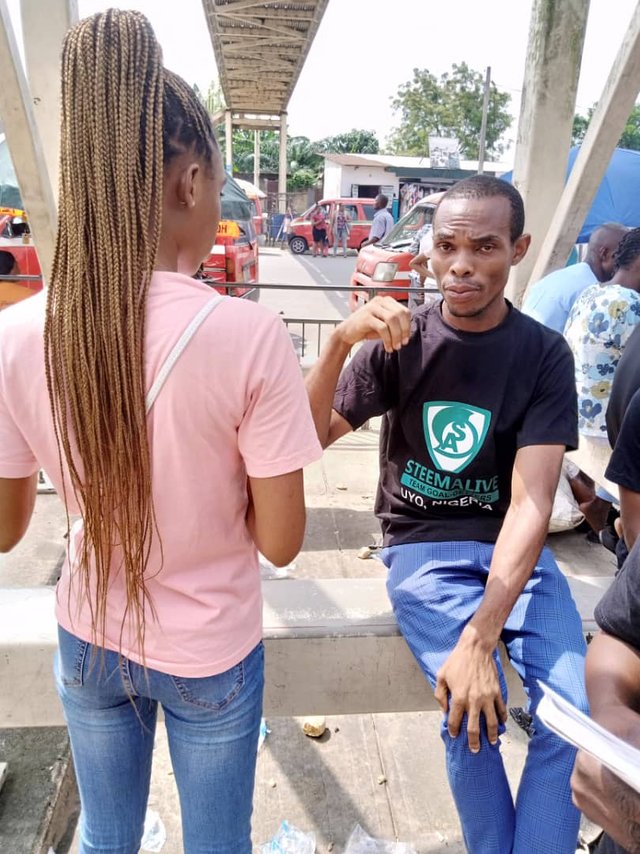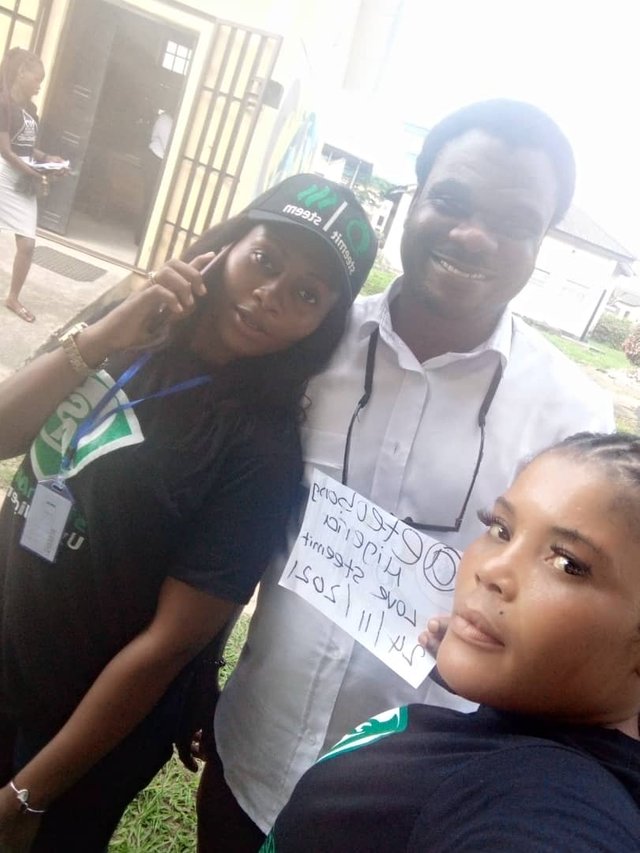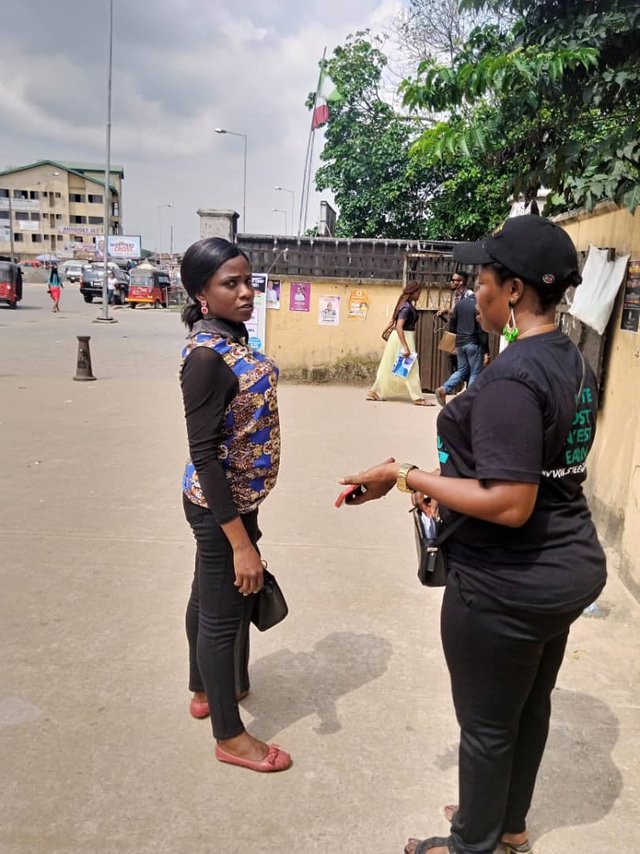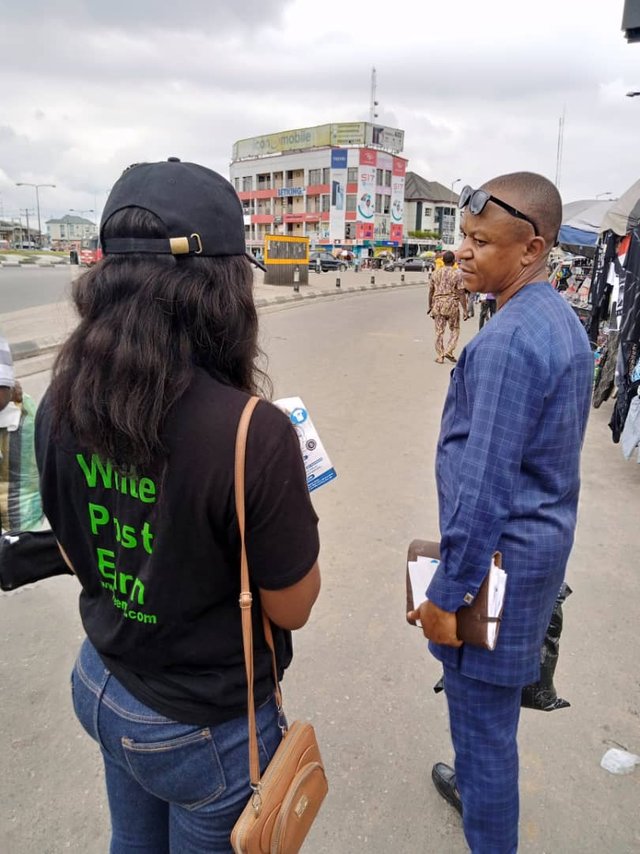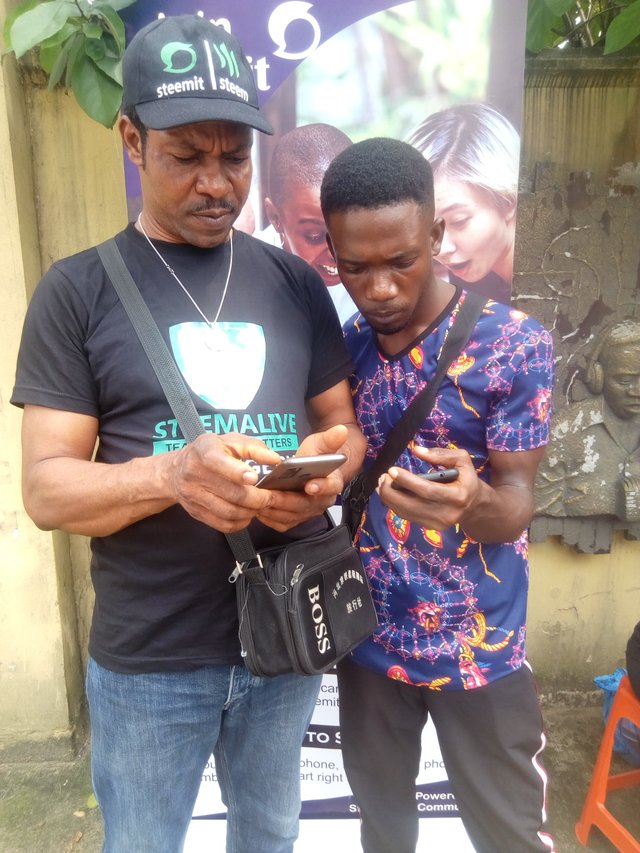 There are actually a whole lot of pictures that would have indicated different steps and approaches made by our wonderful team members. We had about nine people that side up and about four wrote their achievement post. It was exclusively explosive as our team members felt like not going again.
OPPORTUNITIES TO ANNOUNCE STEEMIT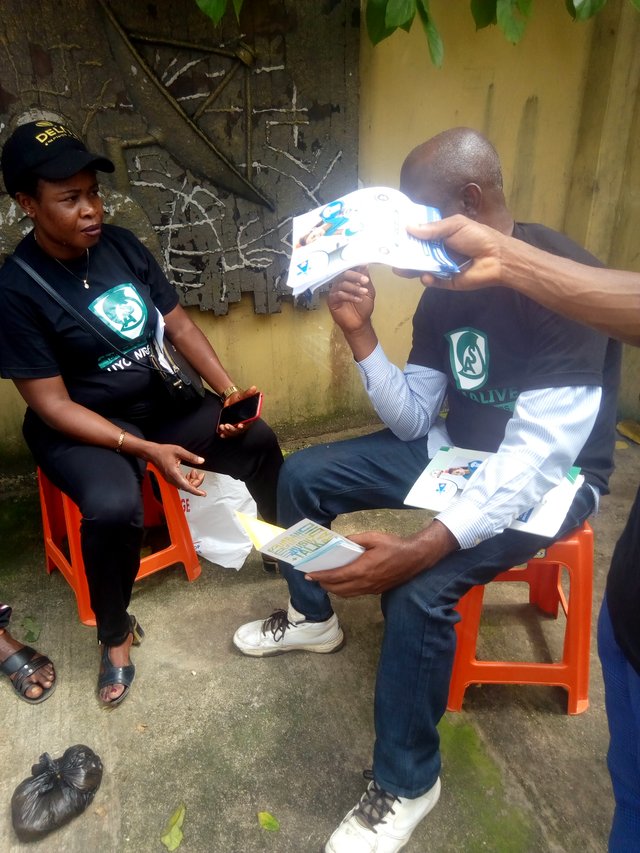 In the course of the promotion, a member of the school authority came out to demand from our team coordinator who we were. After a short while of dialogue an arrangement was made with us to apply for a place inside the school for a steady and constant promotion as we want. This was a big offer. Far from that, we also met a radio presented who loved what we were doing and demanded for a T-shirt and negotiation on how to advertise steemit was brought to table.
MY PROMOTIONAL ACTIVITIES

Firstly, my presence alone was a big contribution. Aside from that, I personally spoke to some people about steemit. I spoke to one and he shown so much interest. I when he demanded to be sign up, I discovered he had no smart phone. To another, I started the registration but network couldn't let us finish.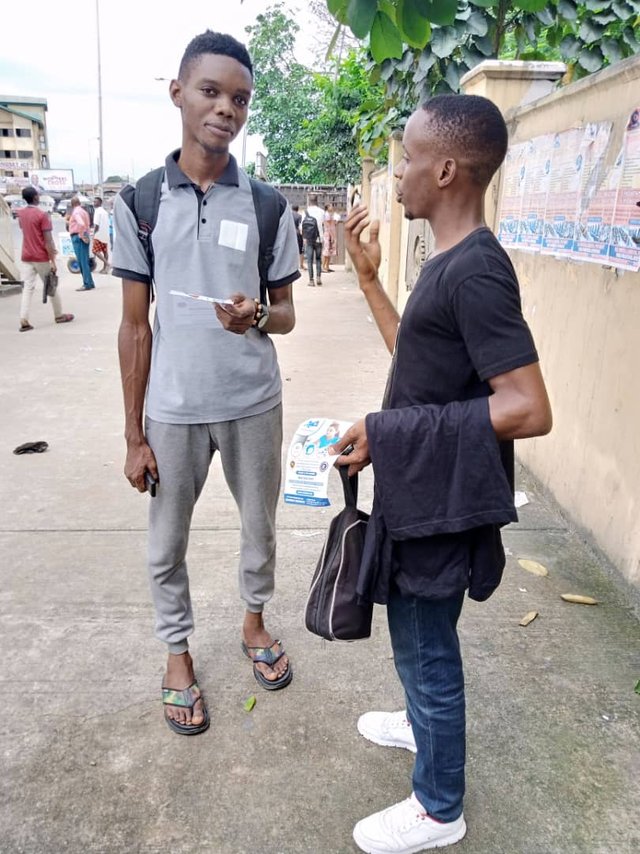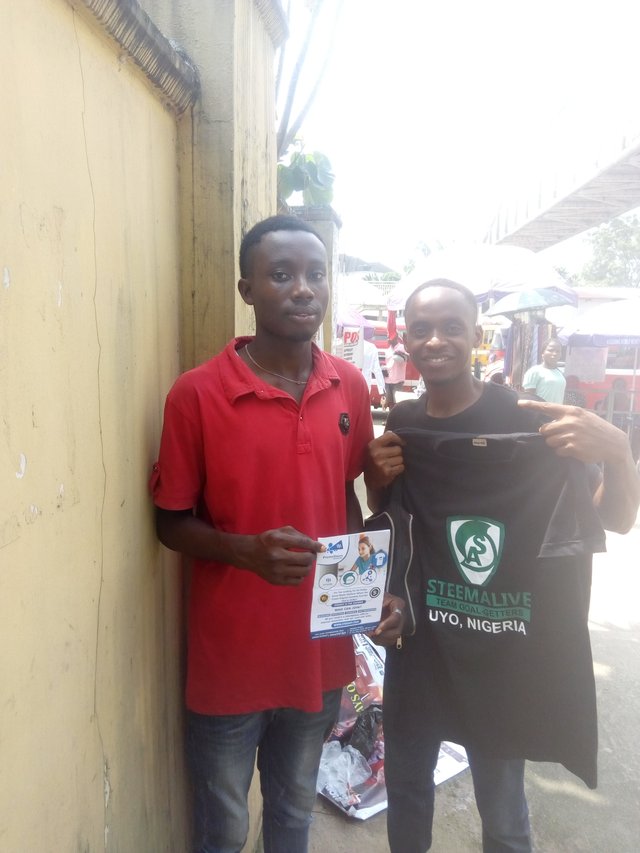 CONCLUSION

Steemit is finding it's way into nooks and crannies through promotional activities and measures. This time, team goal getters have swt up goals to take syeemit to a greater number of peoole.
Special regards to @steemalive @focusnow @ijelady
My Achievement1 link