HELLO UYO AND OTHERS ARE YOU READY!!!!💃💃💃? IT IS ANOTHER ROAD SHOW DAY, THIS IS THE 4TH ONE, COME OUT LEST DO IT AGAIN!!! OUR MEETUP ON SATURDAY WILL BE @ELIANY'S WEDDING RECEPTION LOCATION, DONT MISS IT, OR JOIN VIA ZOOM||10% TO @STEEMALIVE
Hello dear friends and fellow steemians in Uyo and all other cities without cordinator, it is that time of the week again when we go out for the road show. Our experiences so far has been marvelous and we will not want to miss it, do we?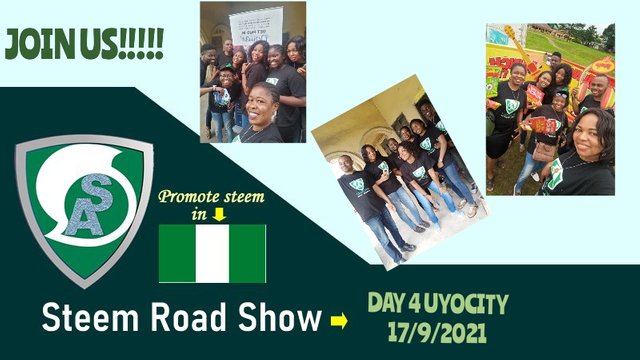 We have been doing great all these while, it will be wise if we should continue. All Fridays are for steemalive community road show. If you have not joined is, you are missing a lot. Let's do it again as always.
THE ROAD SHOW DAY AND LOCATION INCLUDING TIME
We at Uyo city will be out for the road show come tomorrow, Friday 17th September,2021 to promote steem. I as the city cordinator thereby invite you all to rise up let's do it. If you are not in Uyo, you can do it in your location. The most important thing is that you promote steem and make post with the pictures you will take at the locations.
We will stand by University of Uyo, township campus, just by the gate there to do the promotion.
The time remains 10am. It is not a must that you will stay till the whole day. But you can go when you are tired and you want to go.
I will be expecting you all at the location. If you so desire, you can come out to the steemit office let's go together. It will be fun.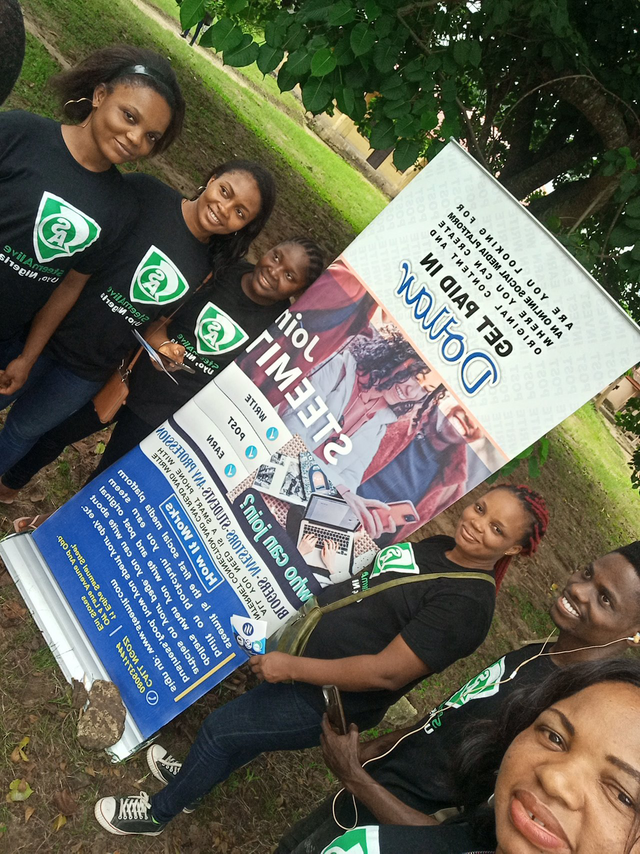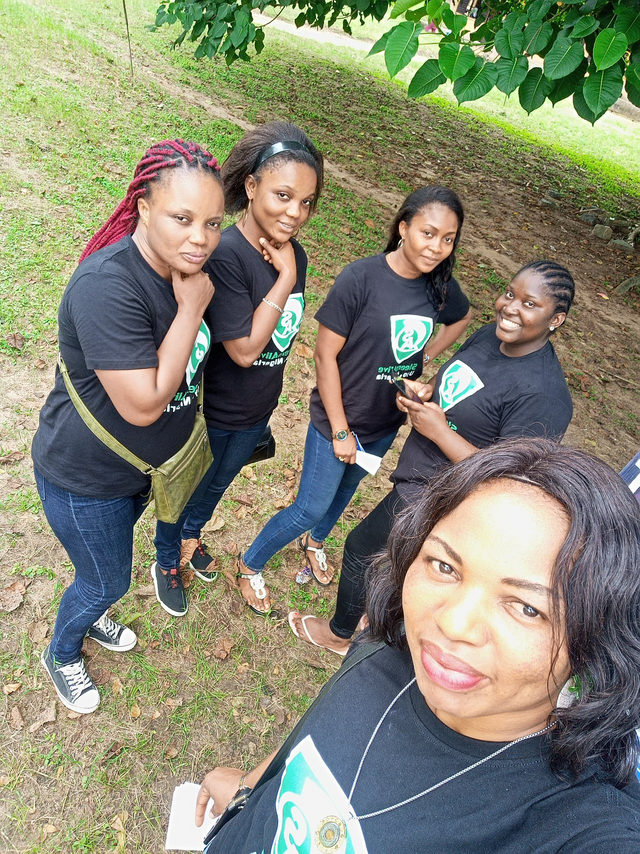 OUR MEET UP
It is our custom to have our meet up every weekend. And so this week will not be an exception. However, this week's meetup is going to be with a twist. Our own person, @eliany will me saying "I do" to the man of her heart. The man in question happens to be one of us, @ddwosky. She and him earlier invited steemians to their wedding which will take place on Saturday, September 18th 2021. Because it is our meet up day, we will all meet their to support them. Will you be there? I will personally be there, join us.
For those who are not in Uyo, there is a provision for zoom video conferencing, and the meeting link has been shared already but I will share it again, please, you can join via that means and enjoy the show from the comfort of your home.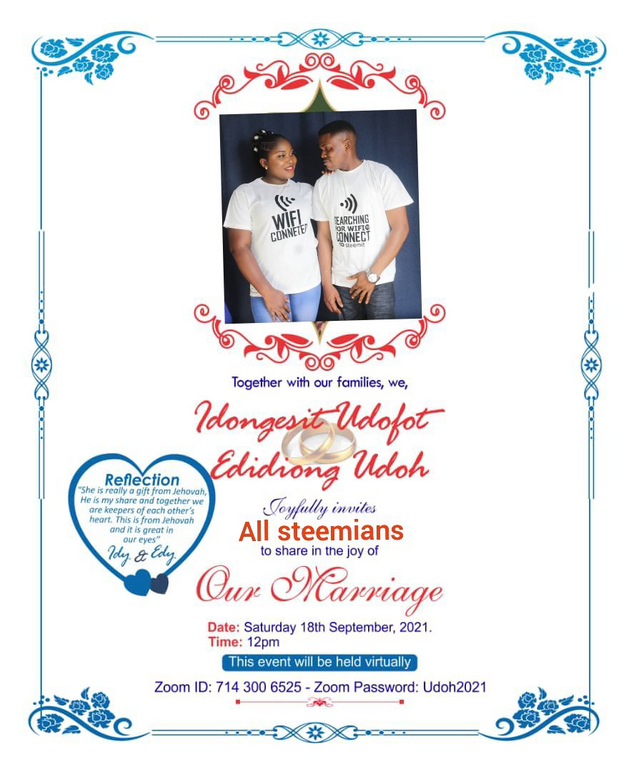 Picture credit: @eliany
Thank you for being supportive. I will be glad to see you there.
All the pictures I used are mine. Apart from few that I asked someone to help me out with.
Special mention
@focusnow
@steemitblog
@stephenkendal
@cryptokannon
@kiwiscrypto
@whitestallion
@bright-obias

This is my introductorypost here


Subscribe:::Discord.
:::Whatsapp :::join trail :::Steemalive Website